Today, outdoor light is increasingly becoming part of a global project that involves the entire home. Night lighting must be able to enhance the home in a unique design that unites two environments that in the past were considered separately, the indoor and the outdoor.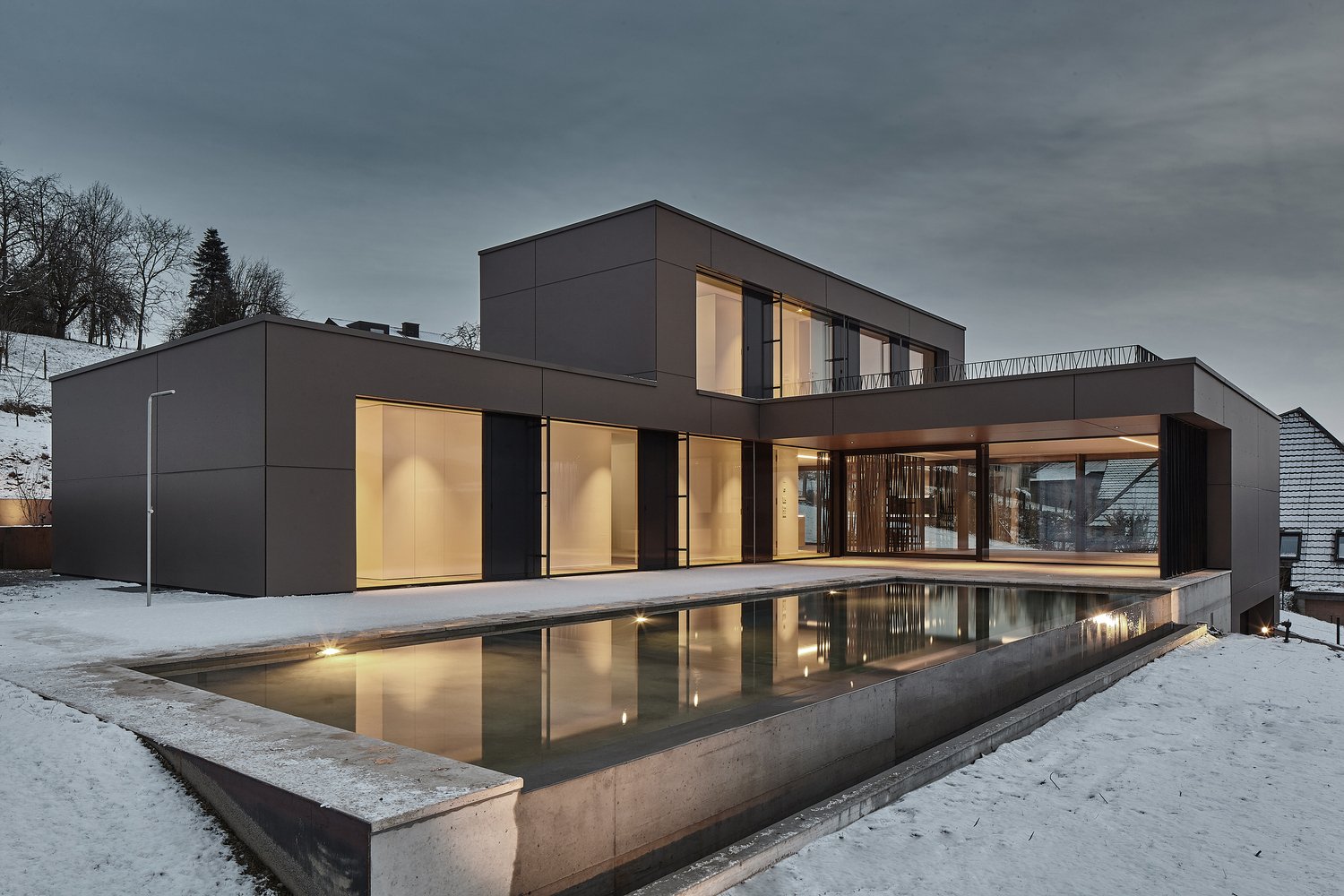 In the architecture of Tormen Architeckten the building is considered a living space with a thin and transparent membrane, largely composed of oversized windows, which allow a glimpse of everyday lifestyle inside the house. Dynamic volumes, which are filled with light during the night, communicating directly with the external areas as if they were an extension.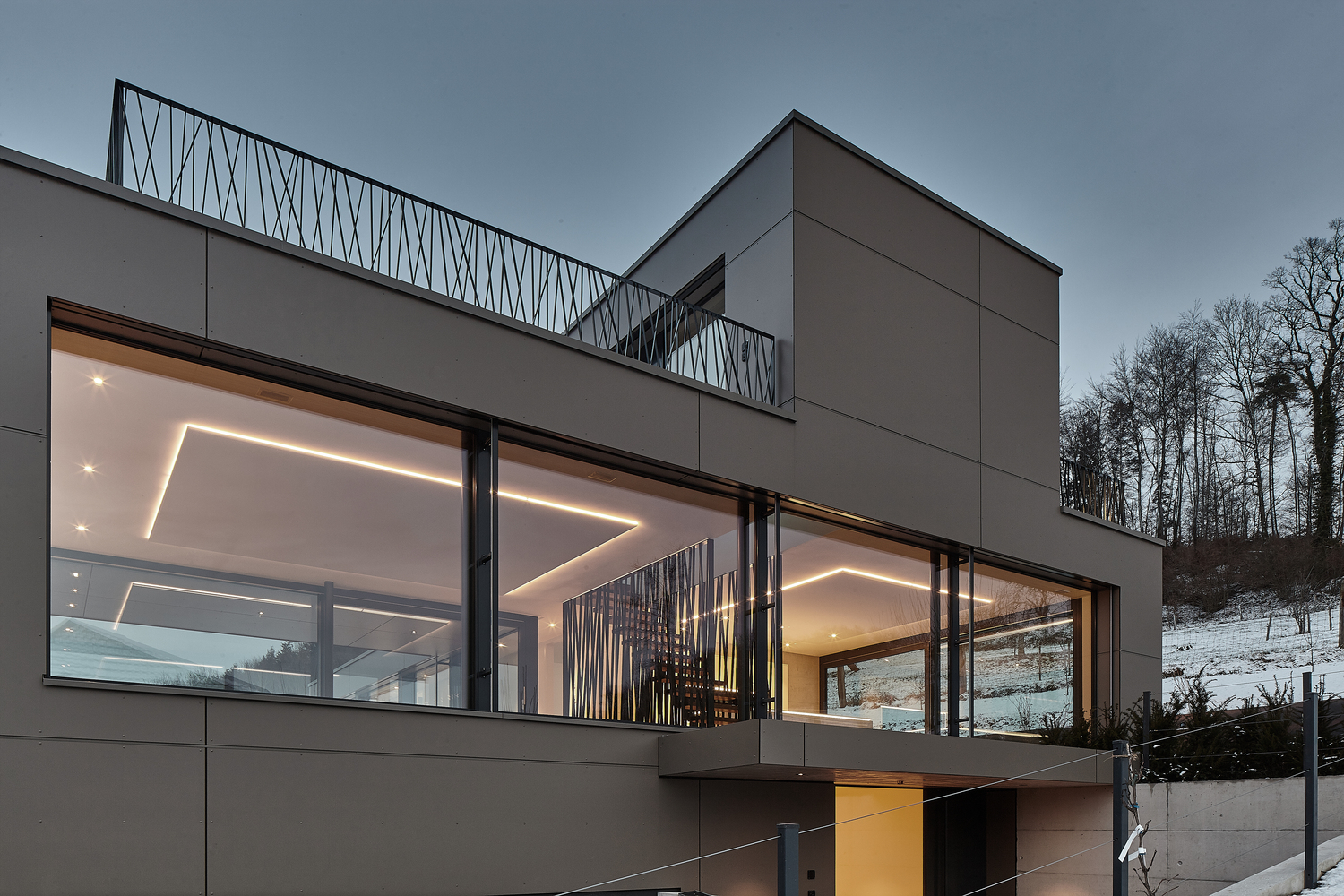 To emphasize the continuity between inside and outside environments, the spaces closed to the house have been lightened with same product and therefore with the same lighting effect. The Skill steplight was then used on the terrace, to illuminate the walkway around the house and along the lane leading to the parking.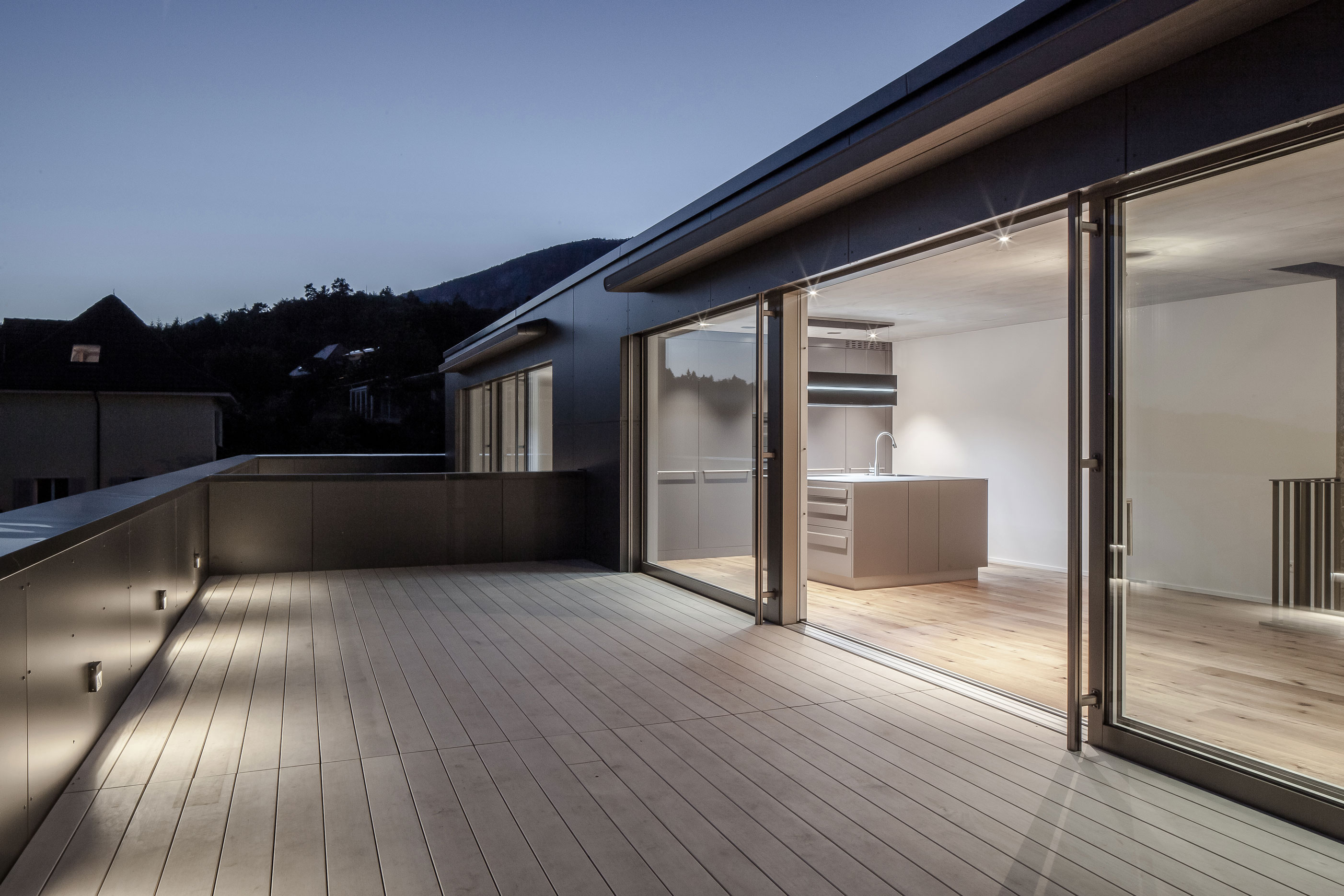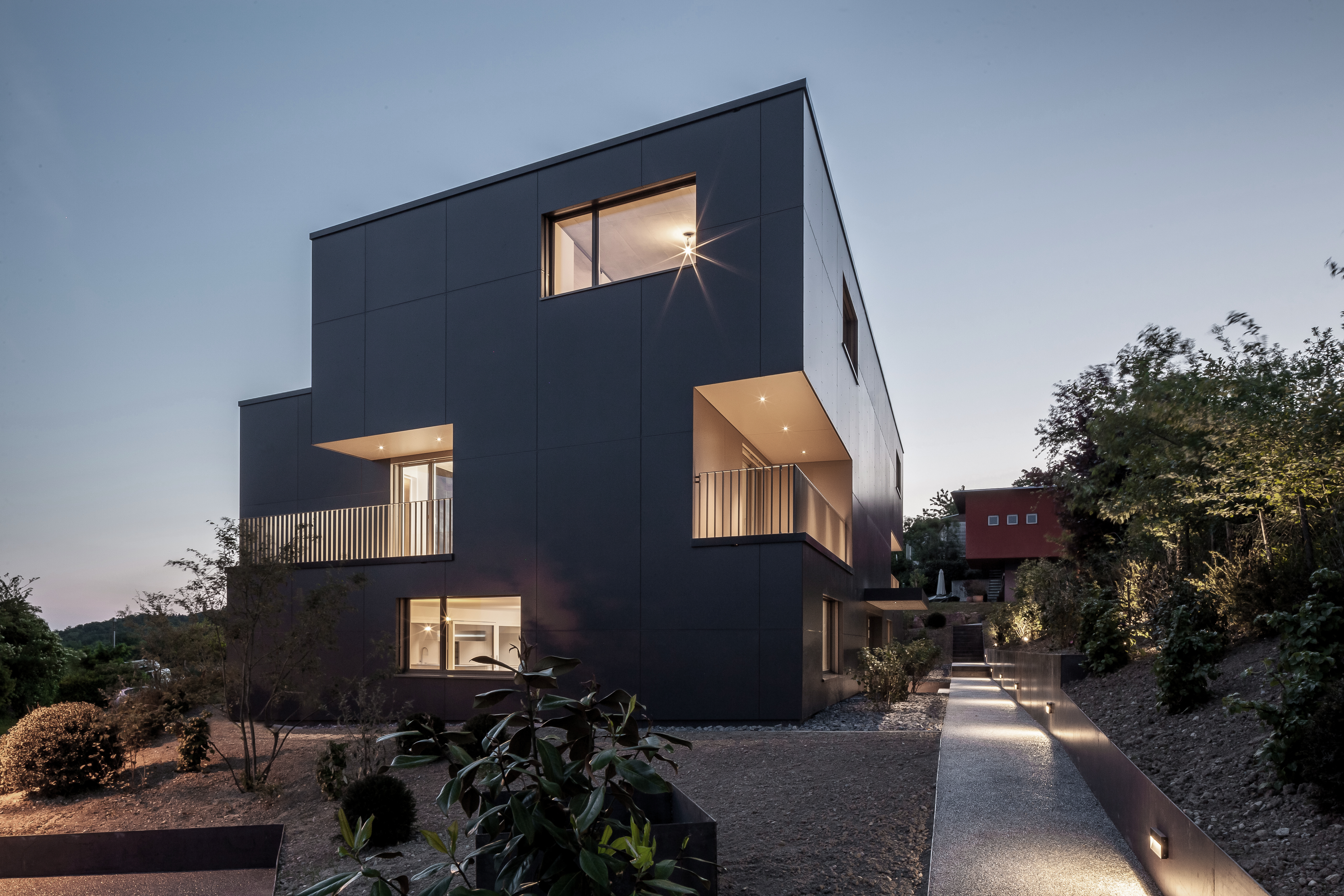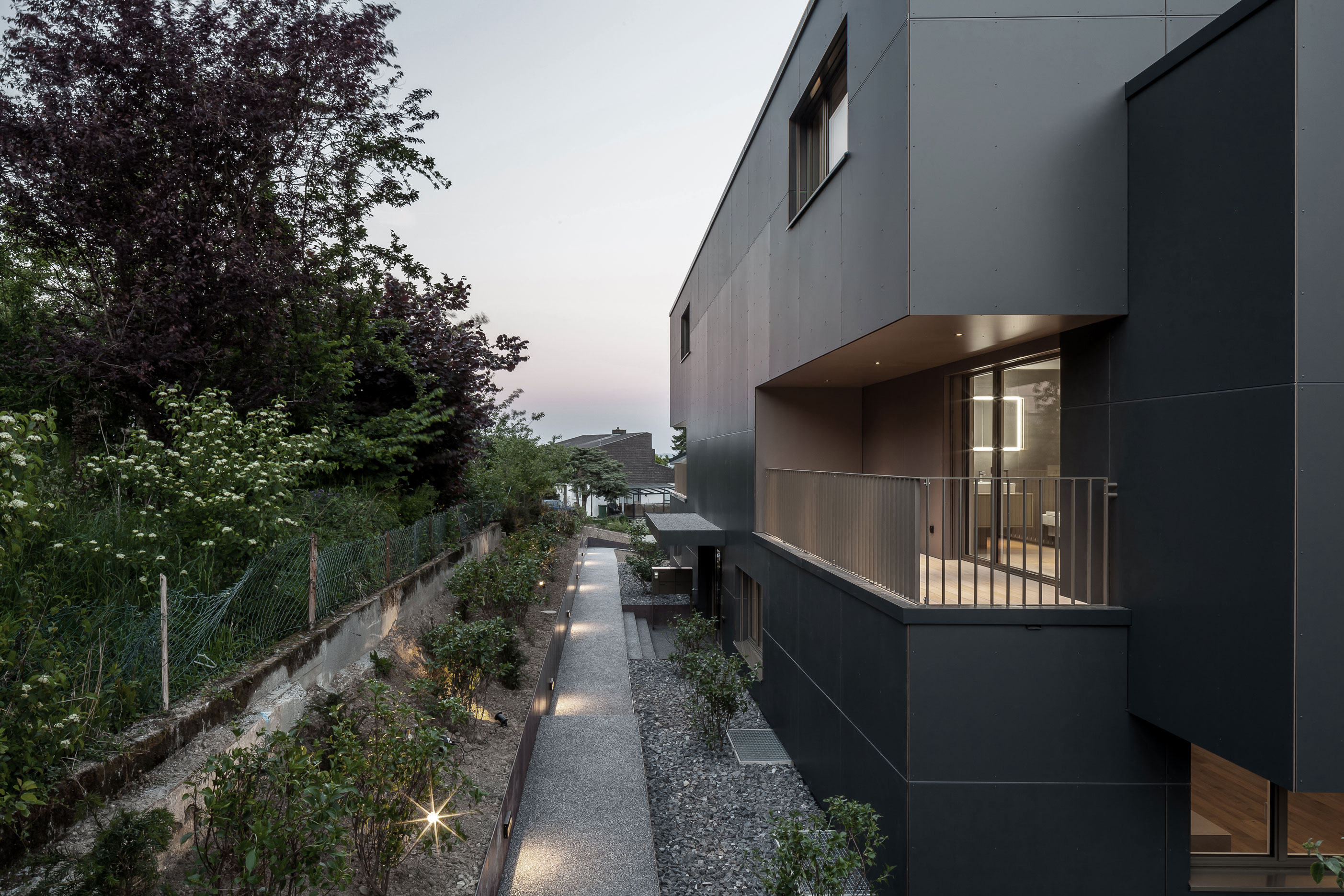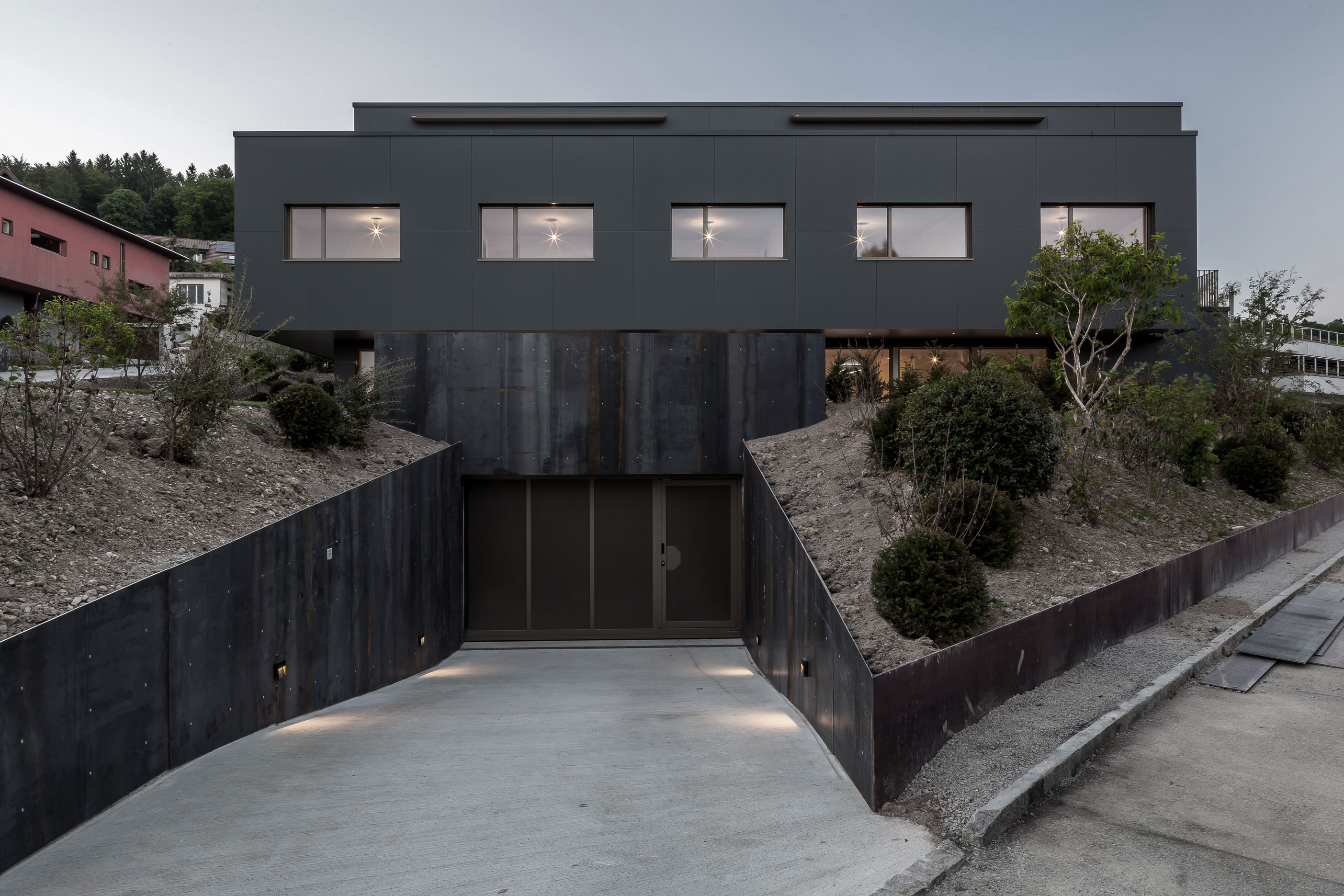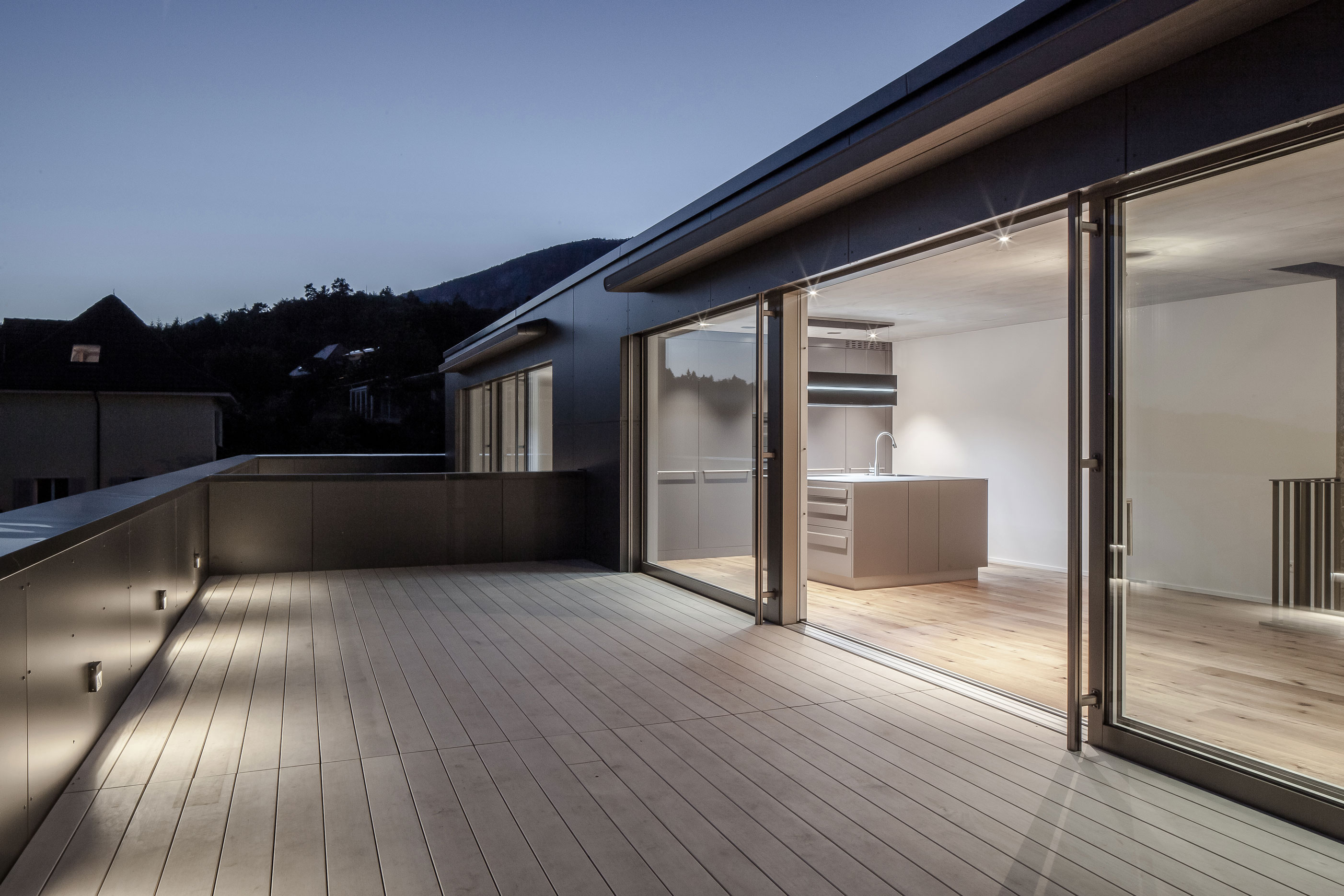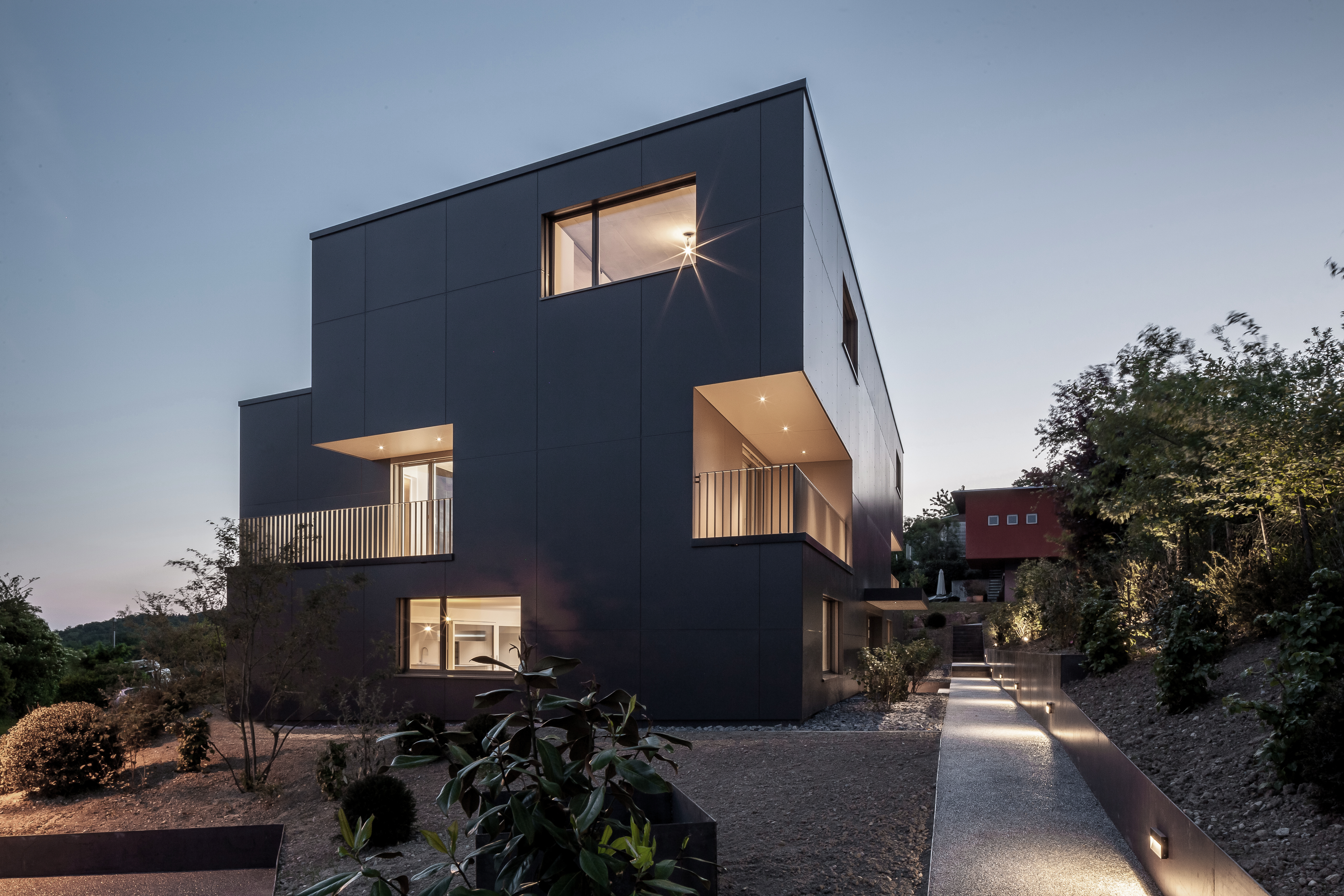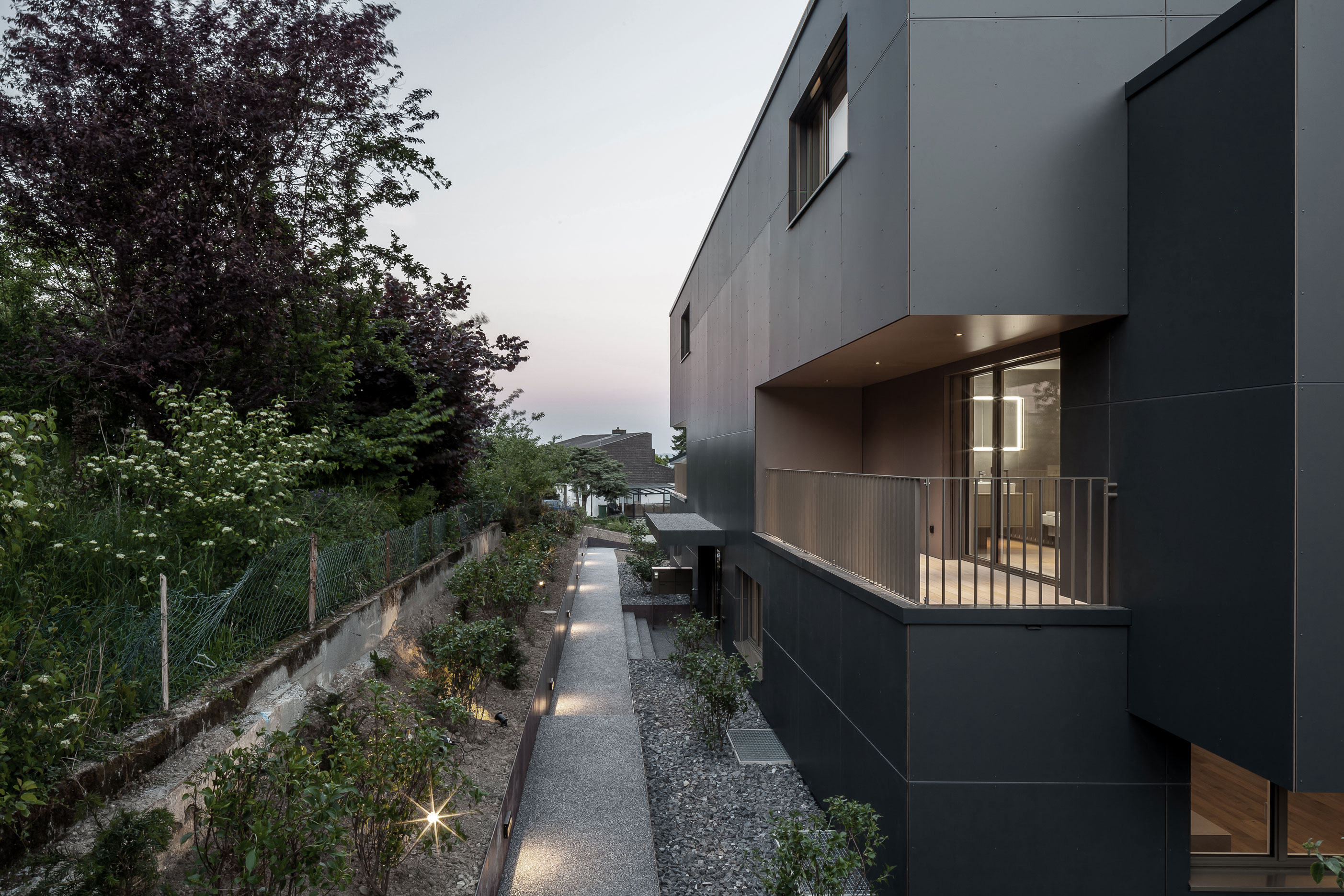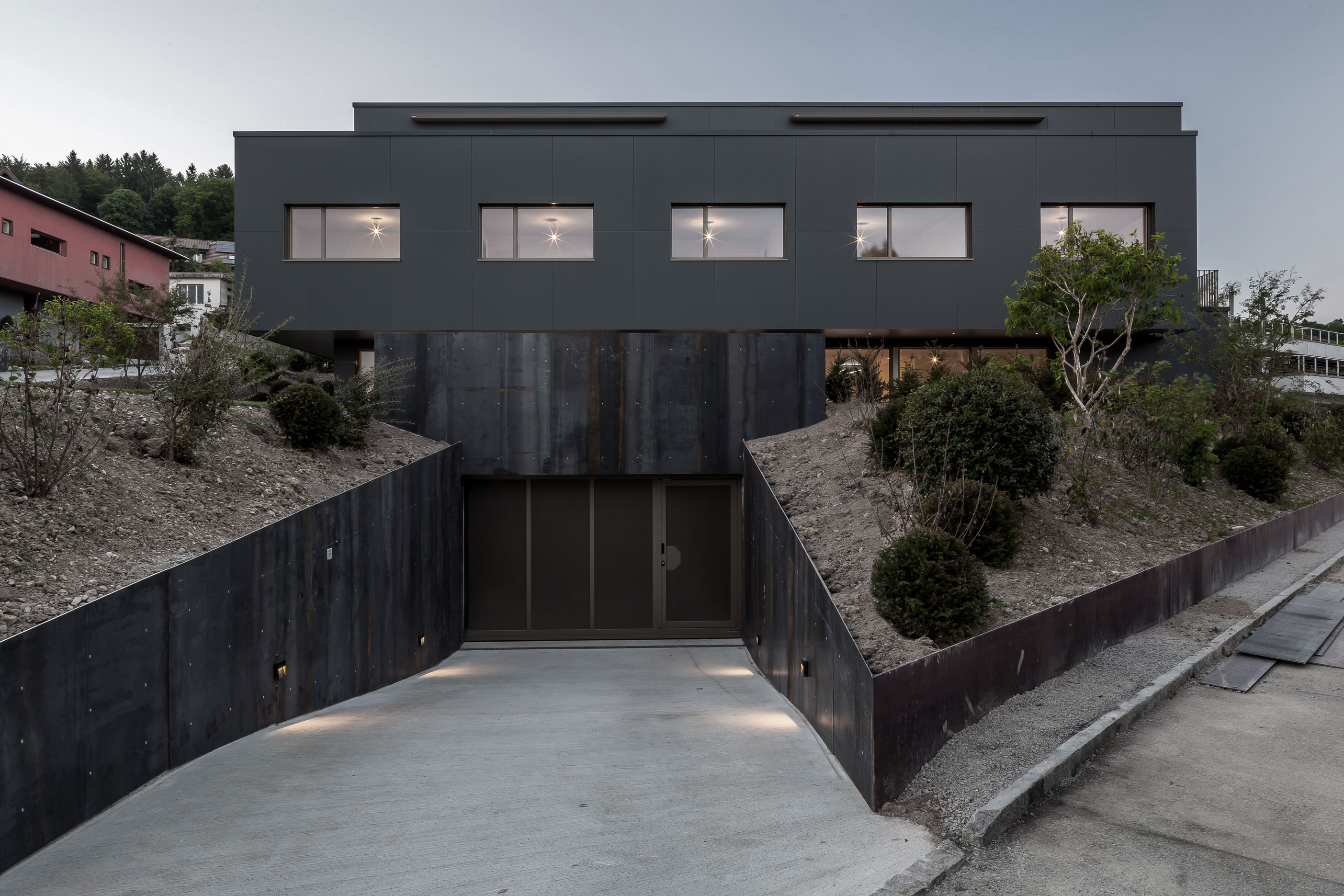 Not only. The Skill marker was also used to illuminate the internal stairs. The lamps designed to illuminate the outdoors have a series of technical characteristics aimed at greater resistance to atmospheric agents and oxidation, such as a high IP rating and double painting of the lighting body. But there is no reason not to use an outdoor lamp in indoor spaces. Nowadays, the miniaturization of the shapes and the high visual comfort is a trend that is increasingly characterizing even the outdoor solutions, bringing them a lot closer to the design used for the interiors.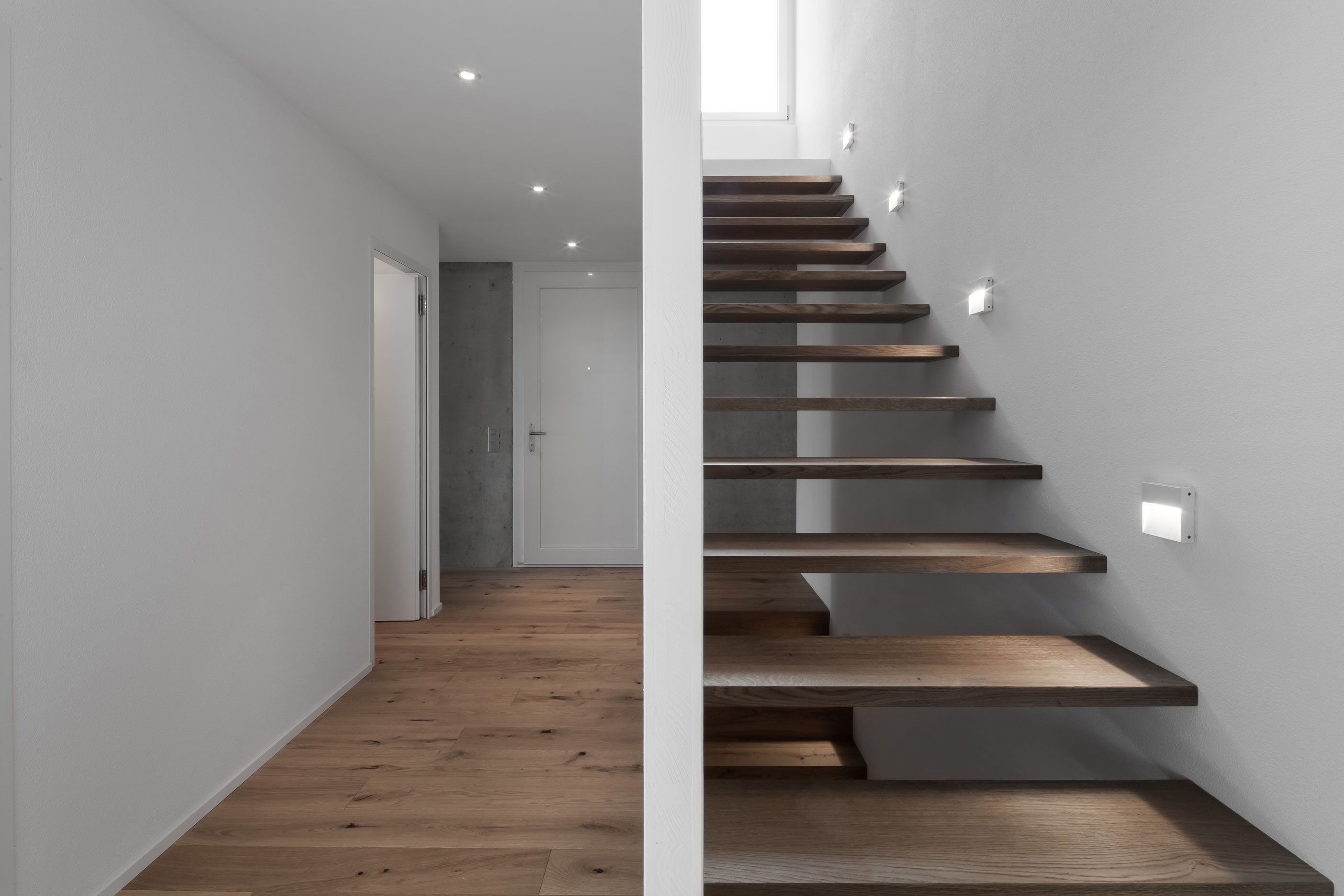 In addition to being extremely thin (with only 3 cm protrusion from the wall), the Skill steplight outdoor lamp allows maximum flexibility of application, as it can be installed recessed using the practical recess housing, or on the surface where there is no possibility to accommodate the recess box.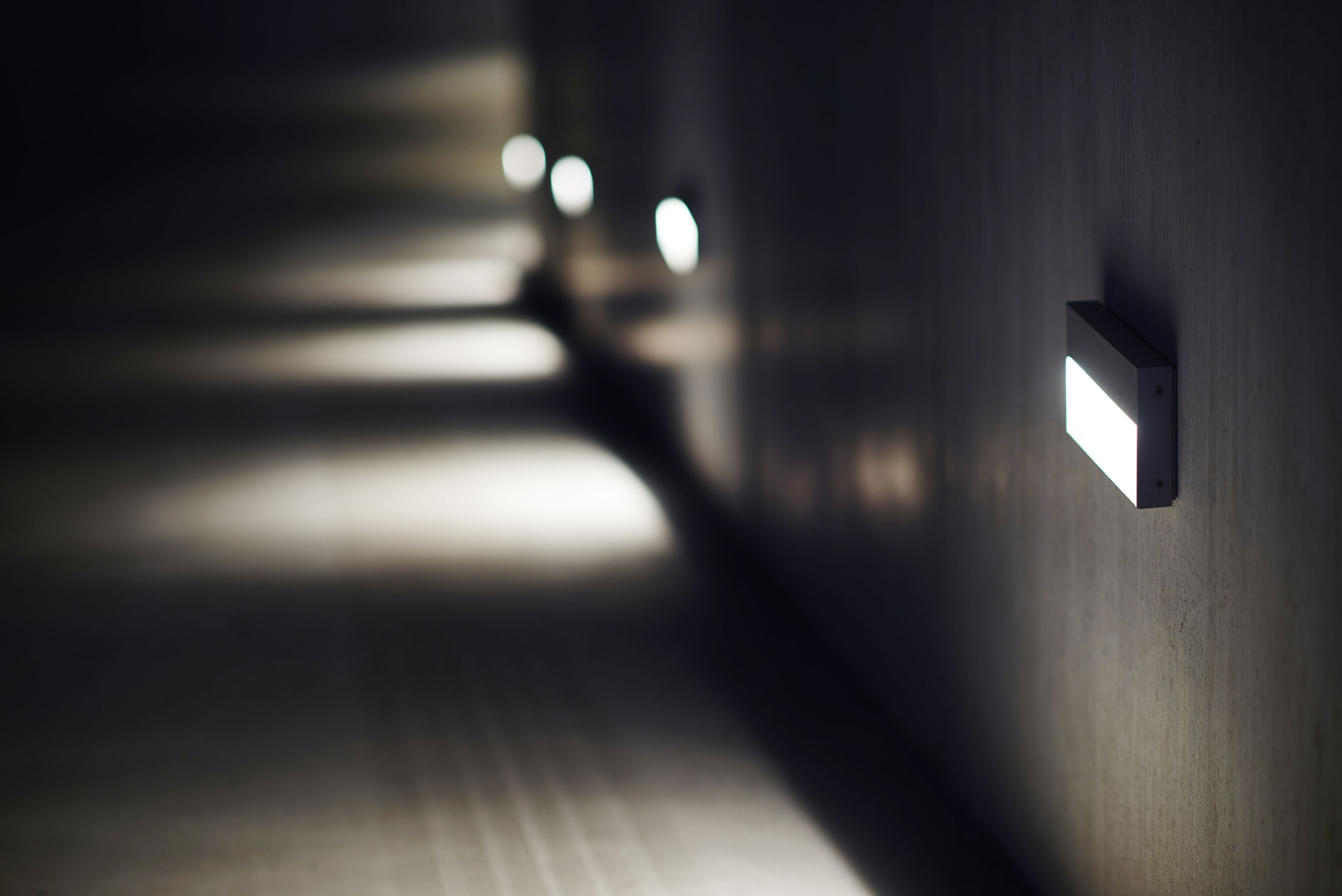 Thanks to the application of the same lighting body in each of the aforementioned application contexts, we obtained a coherent lighting in terms of color temperature, but also of style, making the residential area perceive as a single environment that presents continuity both indoors and outdoor.
FEEL FREE TO CONTACT US
These and many other solutions represent Simes' response to the lighting designer's need to illuminate a residential building with comfortable light. If you wish to receive more information, do not hesitate to contact us. You can also book a digital meeting to focus with us on your specific project.