Credits: Private Villa Torri del Benaco (Garda Lake, Italy)
Architectural Project: Studio Finotti
Lighting Project : Studio Finotti
---
The renovation of the villa on the basis of an existing building, has been achieved according to the most modern green building standards. We meet with the architects Francesca Bagnami and Albino Finotti to better understand which have been the guide lines that have inspired their project.
"We have sought to extend the interior to the exterior and vice versa, in a sort of interconnection.".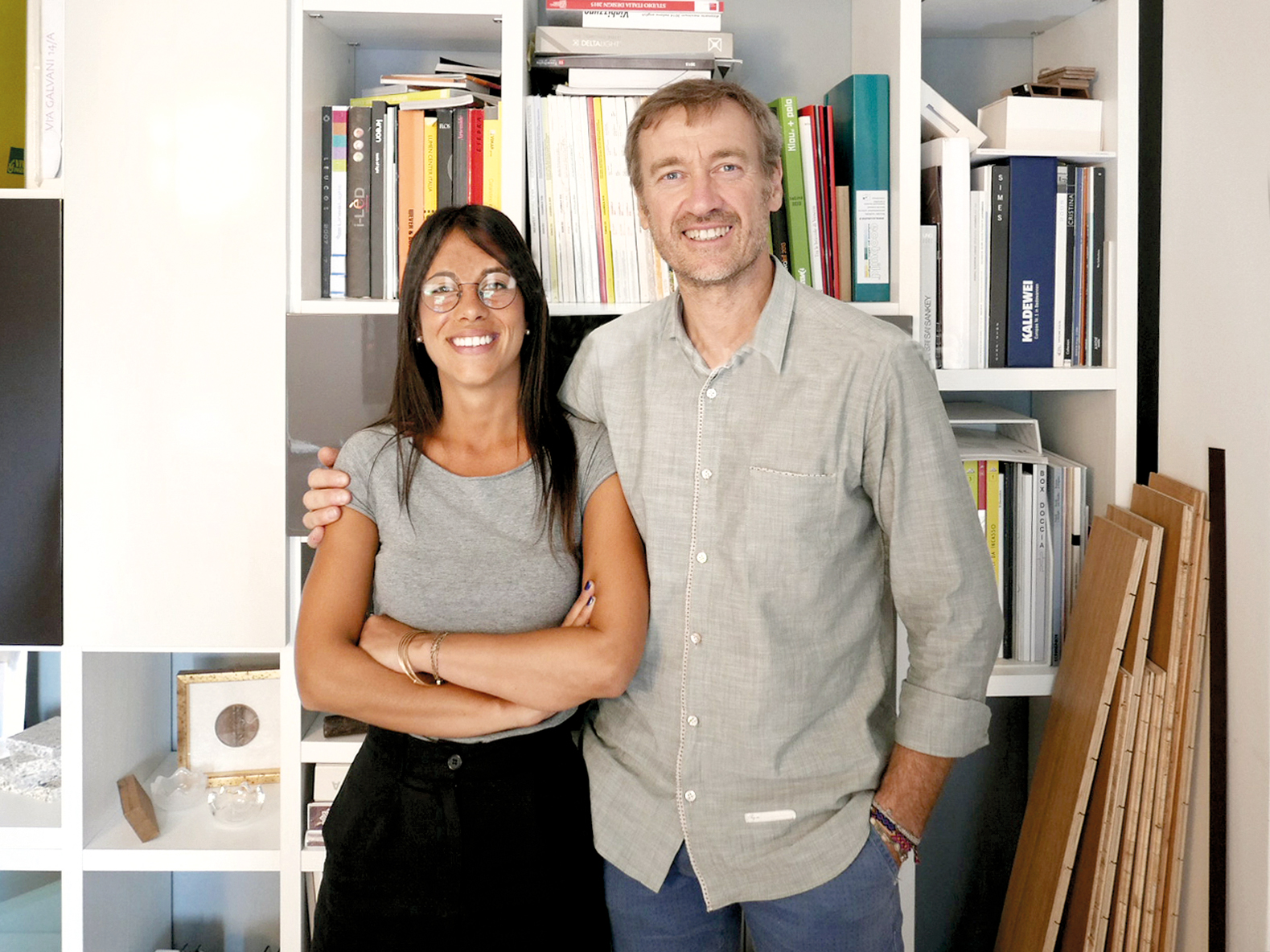 Arch.Albino Finotti and Arch.Francesca Bagnani
The Italian mindset is to usually create fences and to demarcate walls the architecture with pretty big walls for "the more the building is closed, the more protected it is". In this project on the contrary a considerable area has been dedicated to glazed surfaces that allow the landscape to harmoniously "penetrate" into the interior and vice versa as soon as all the interior space can be seen through the windows. This make the house a unique ambiance to be furnished and lighted with stylistic coherence.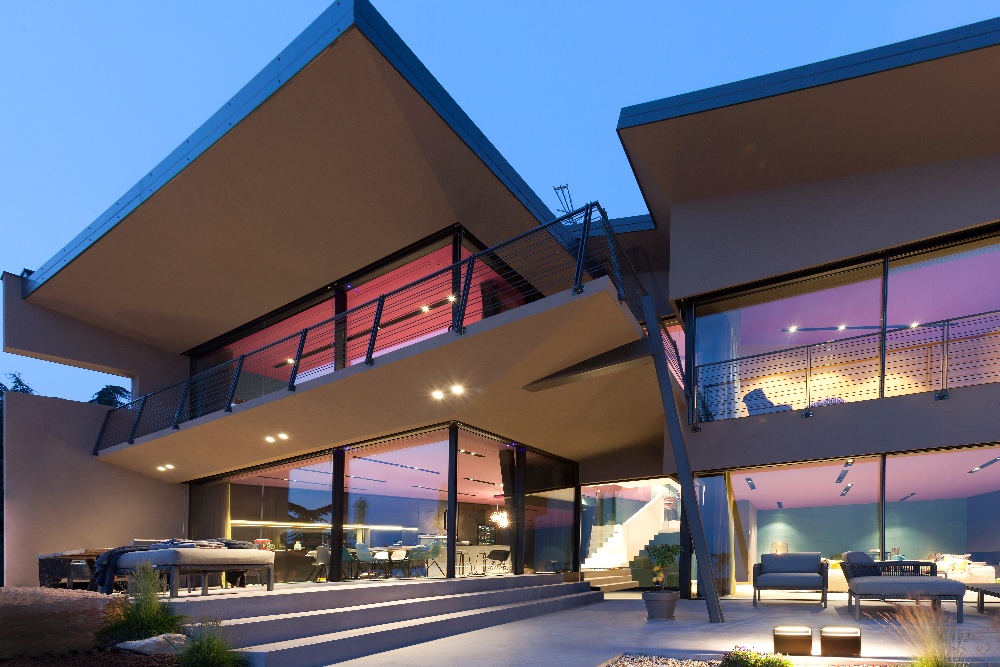 The light placed close to the facade picks up exactly where the indoor lighting stops, maintaining the same color tone and the same type of installation with downlight lighting fittings. On the front side ZIP downlights illuminate the porch that stretches out on the lake, and on the raw wood table used for pleasant dinners with a view. The high color rendering index that characterizes the product makes it possible to maintain high quality lighting even outdoors, so that light can faithfully reproduce the colors thus increasing visual comfort.
The garden bollards of the COOL collection sign up the porch perimeter, marking the boundary between the walkover area and the garden with swimming pool overhanging the lake. Their light is functionally directed towards the walkway, to totally avoid light dispersion and glaring.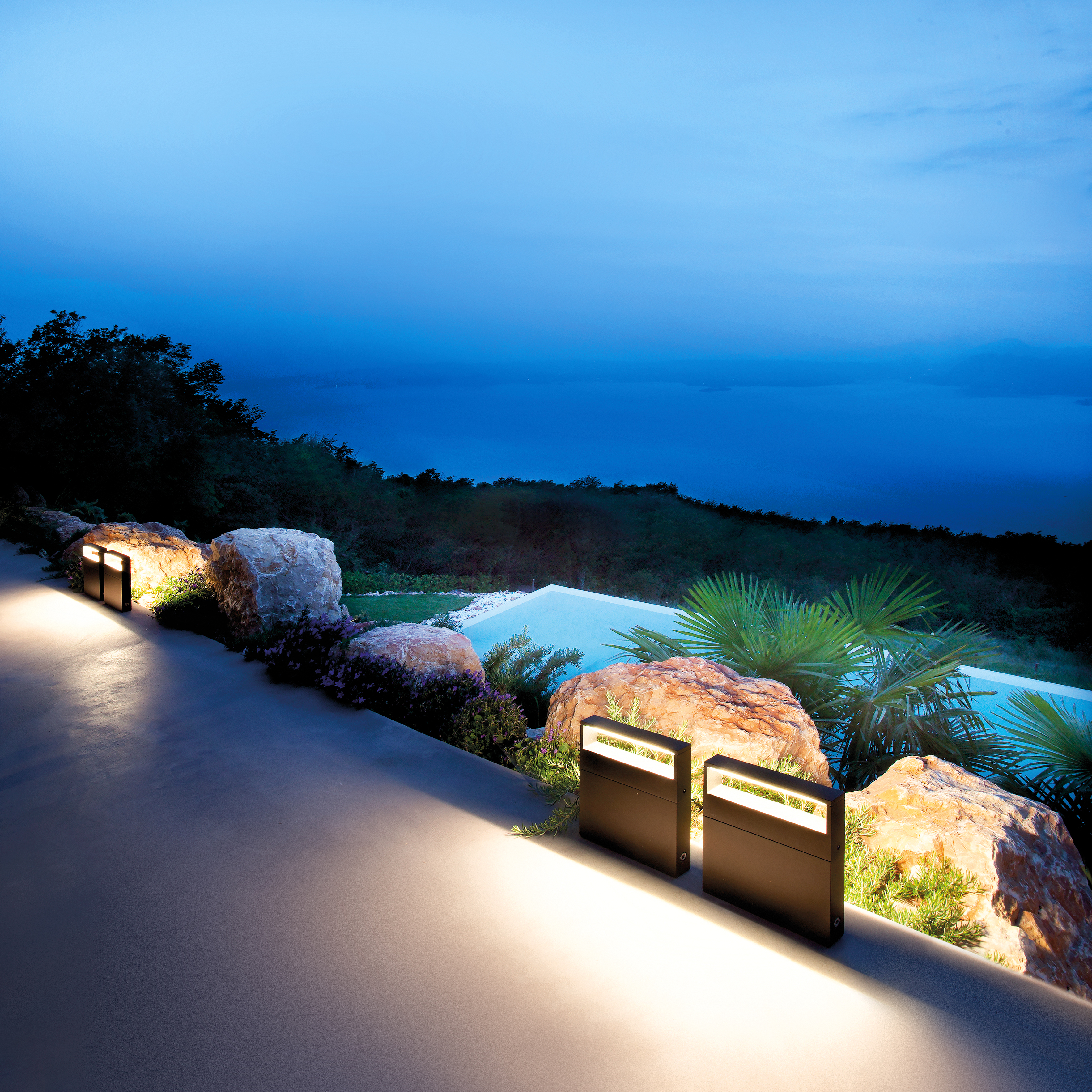 On the façade of the building, vertical windows bring out the light from the indoor giving back the sensation of a vibrant life and energy coming from inside. The light cuts simulate and emphasize this concept, marking and enhancing the architectural envelope with their vertical trend.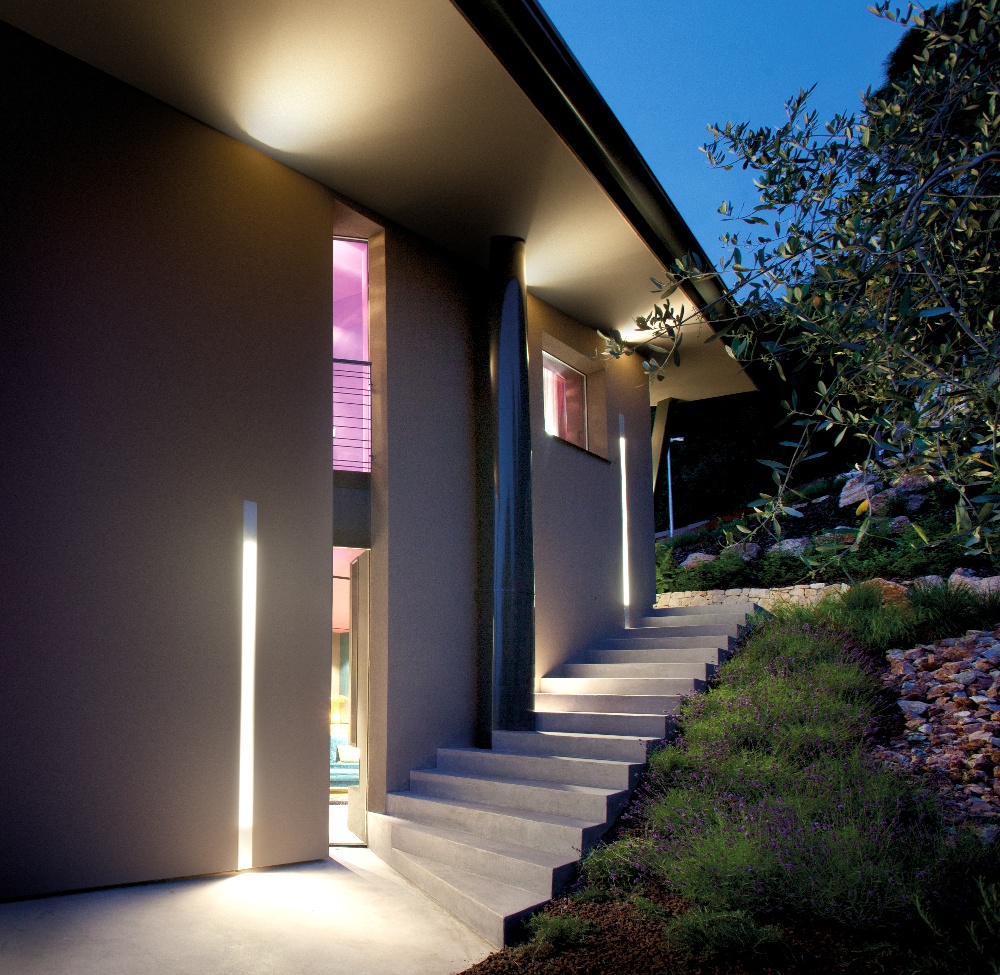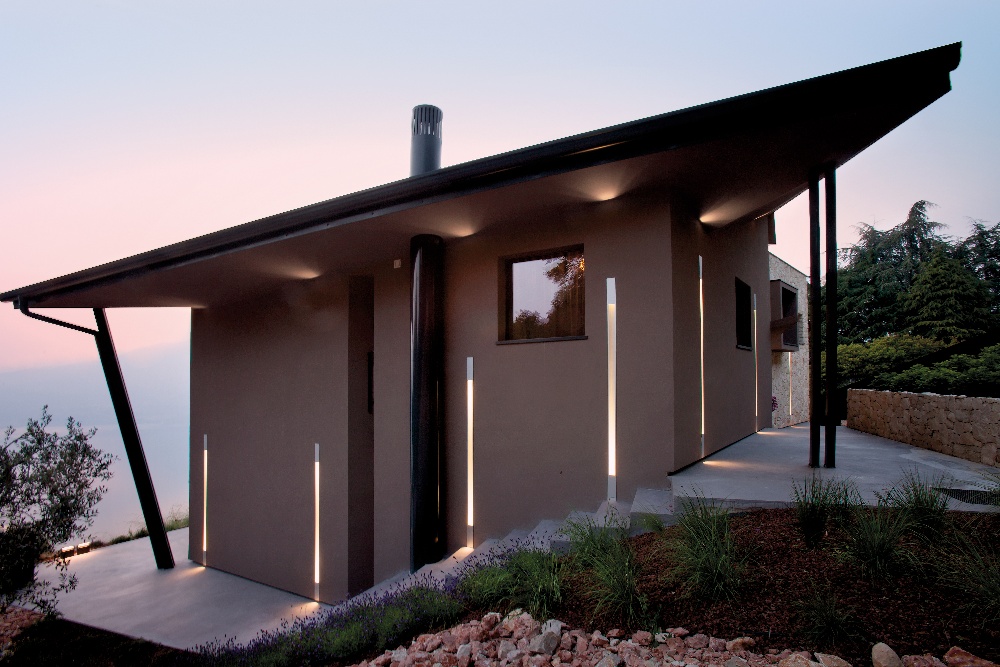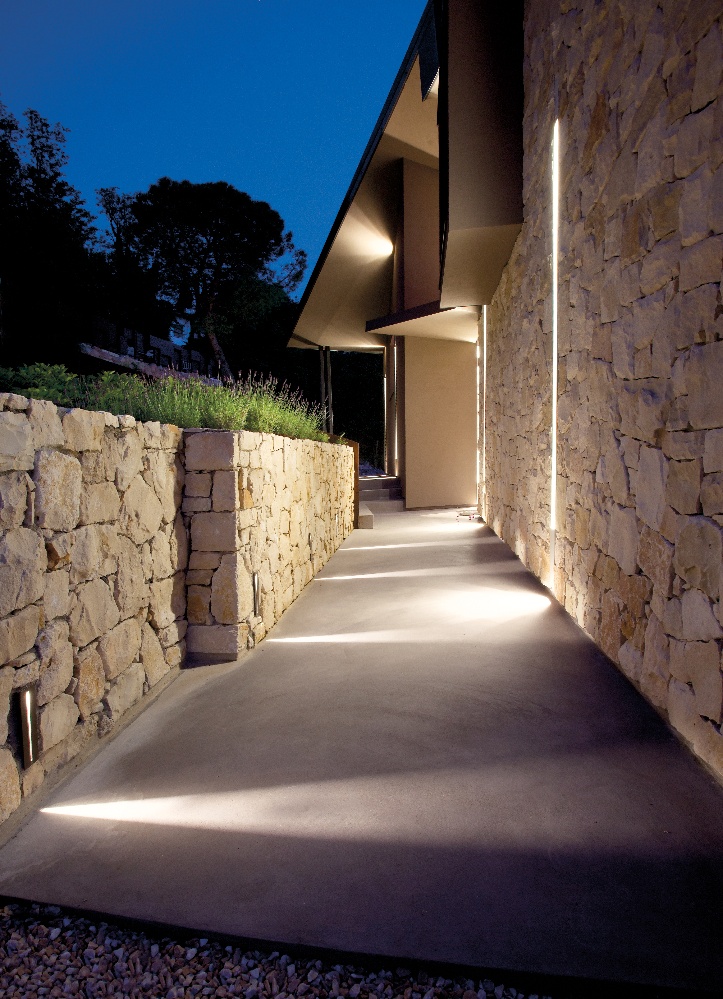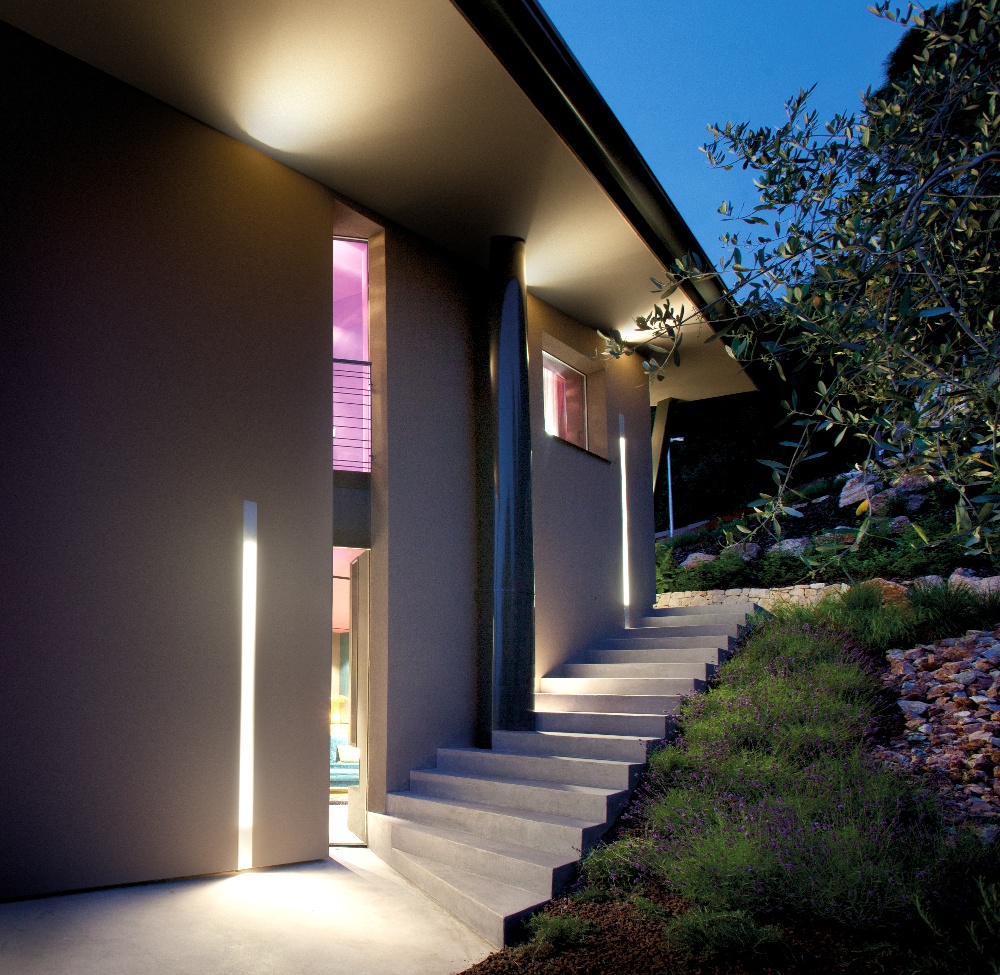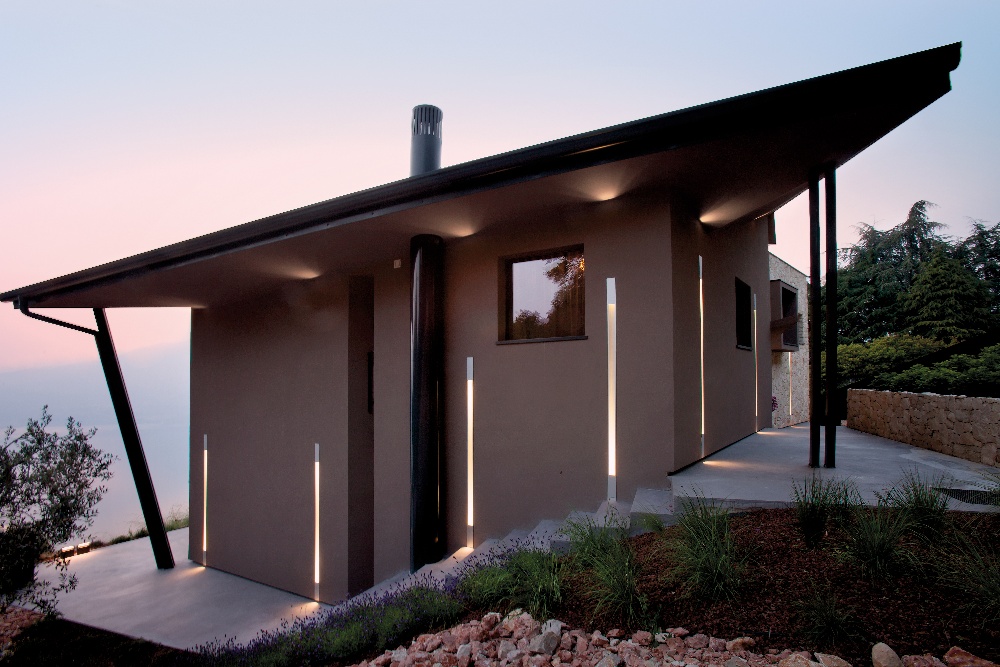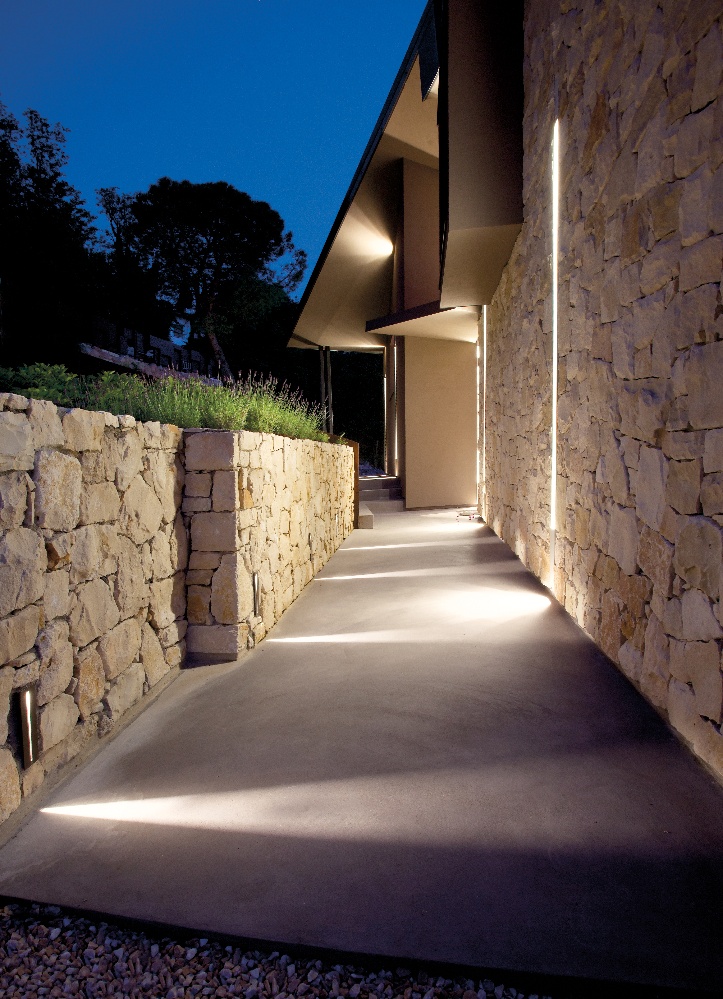 The STEP lighting fixtures create a rhythmic prospective all along the walkway around the villa: a functional pattern is thus achieved that is also repeated in the stairs of Corten ® that give access to the back side of the building. The steplights are used both for their functional aspect and to give continuity and consistency to the entire project.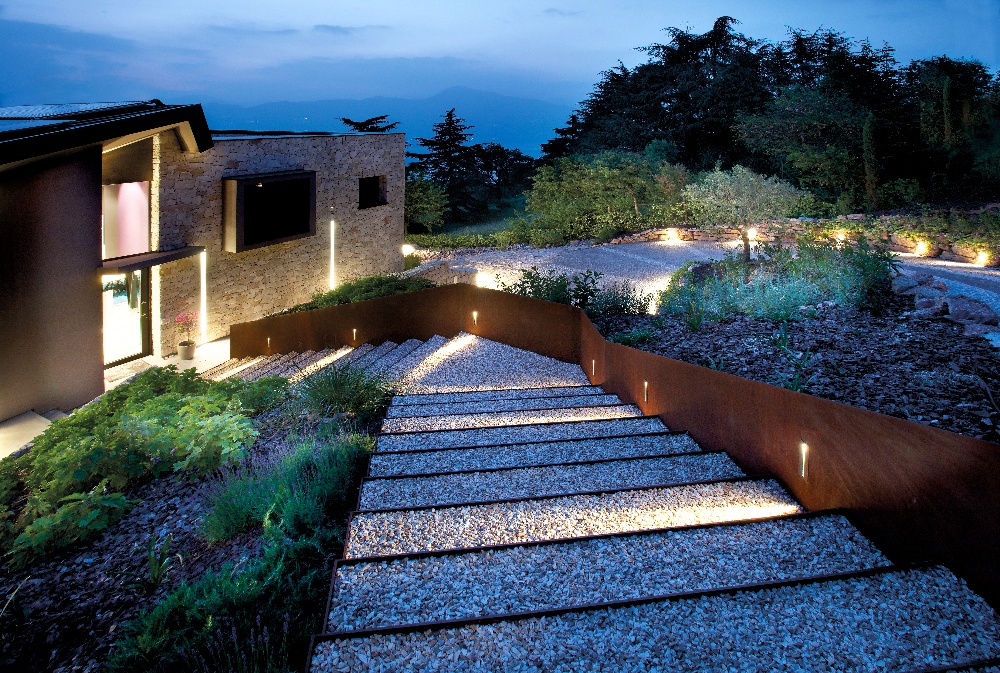 FEEL FREE TO CONTACT US
These and many other solutions represent Simes' response to the lighting designer's need to illuminate the space adjacent to residential architecture with comfortable light. If you wish to receive more information, do not hesitate to contact us. You can also book a digital meeting to focus with us on your specific project.