The SIMES range consists of a variety of solutions for outdoor as path markers of different shapes and sizes. The wide range aims to meet the needs of the light designer, helping them to find the best compromise between what would be the "ideal solution" and what represents the "possible solution", that means the solution that can be applied on that specific wiring system or application setting.
The step light 5Cento was recently introduced in the "Microlighting for Outdoor" range for minimizing installation time and costs. Its most innovative feature is that it can be fixed on recessed electrical boxes for plasterboard or masonry walls commonly used both in Italy and in countries such as France, England or Germany. With only 22mm protrusion, 5cento is extremely thin and minimalist.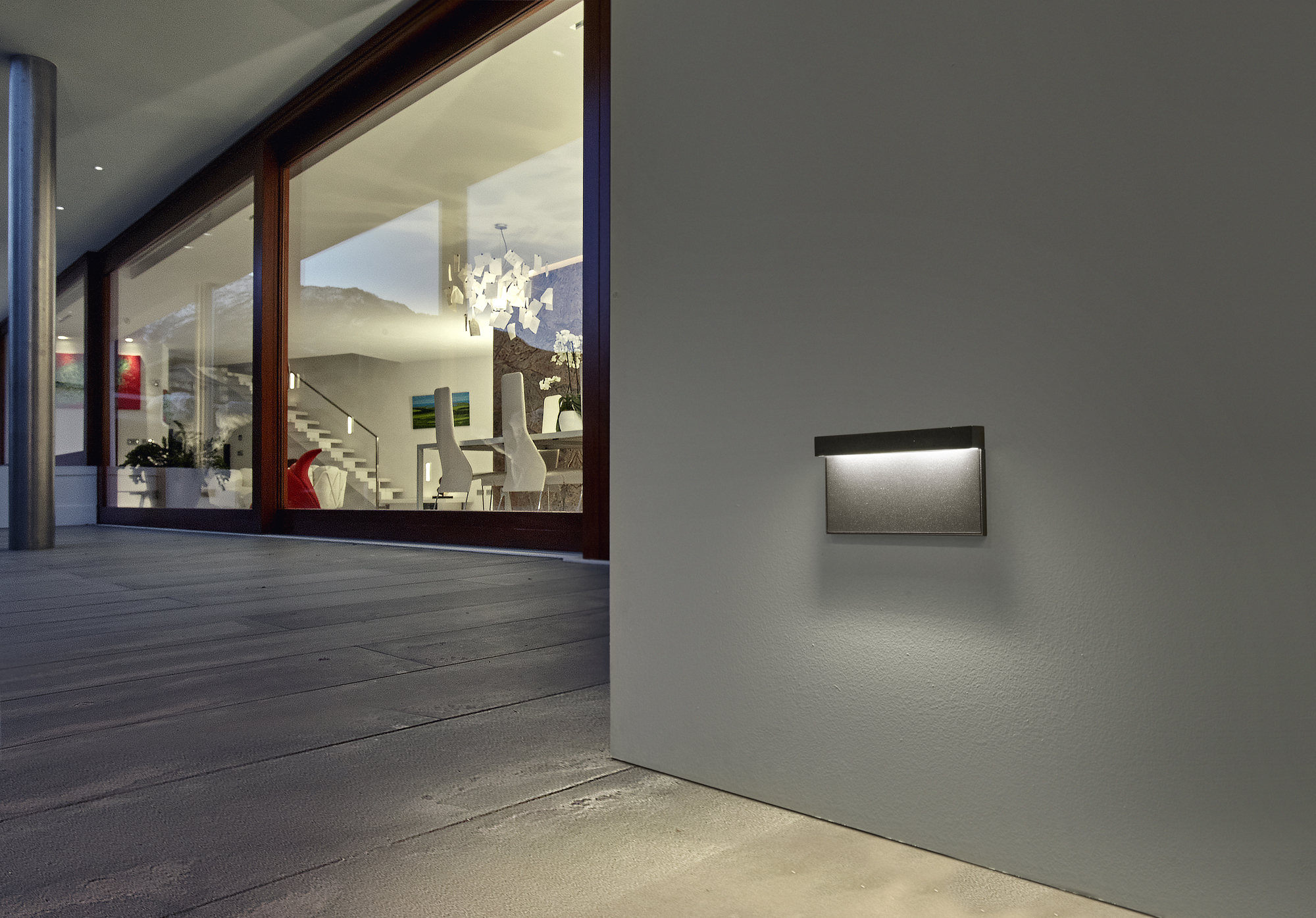 Private villa, Italy - Arch. Duilio Damilano Italy © ph. Mario Bertani
Very similar to 5Cento, but with a higher power, the step light Skill is an evergreen of the range. Skill takes all the advantages of a recessed fitting, but without requiring a recessed housing: this makes the luminaire an easy solution to be applied also at a later stage as a retrofit solution when the architecture is built but no outdoor lighting was foreseen. Skill perfectly blends with the architecture thanks to the minimal design and only 3cm protrusion.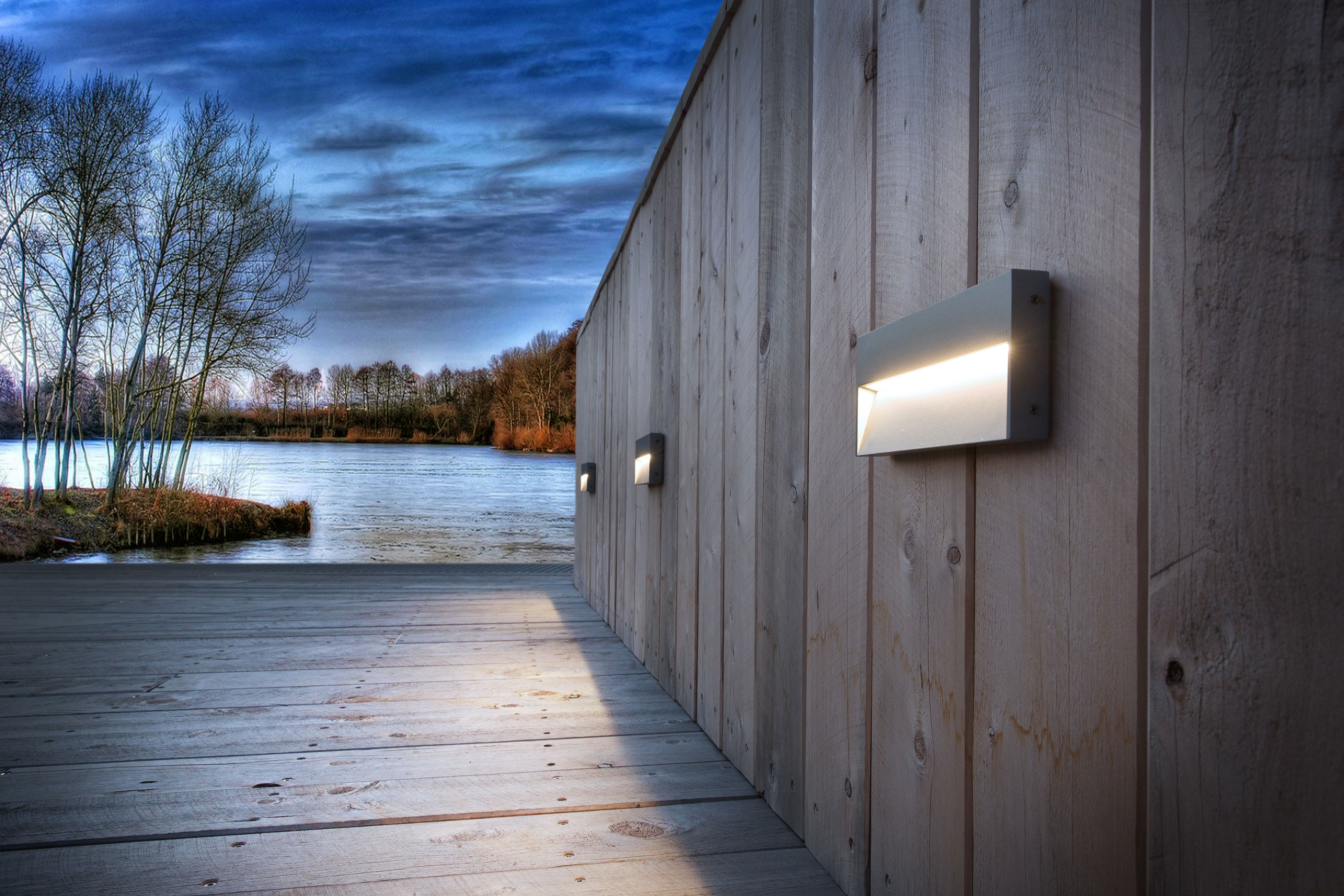 The Ghost range belongs to "Structural Light Collection": this is conceived to join with the most representative construction materials concrete, insulation panels, brick walls and other material to be plastered. The lighting body is totally hidden into architecture, so that all we can see is a lighting void to be plastered with the same materials and colors used for the wall. Light and architecture are totally integrated, so that light seems to be originated from architecture itself.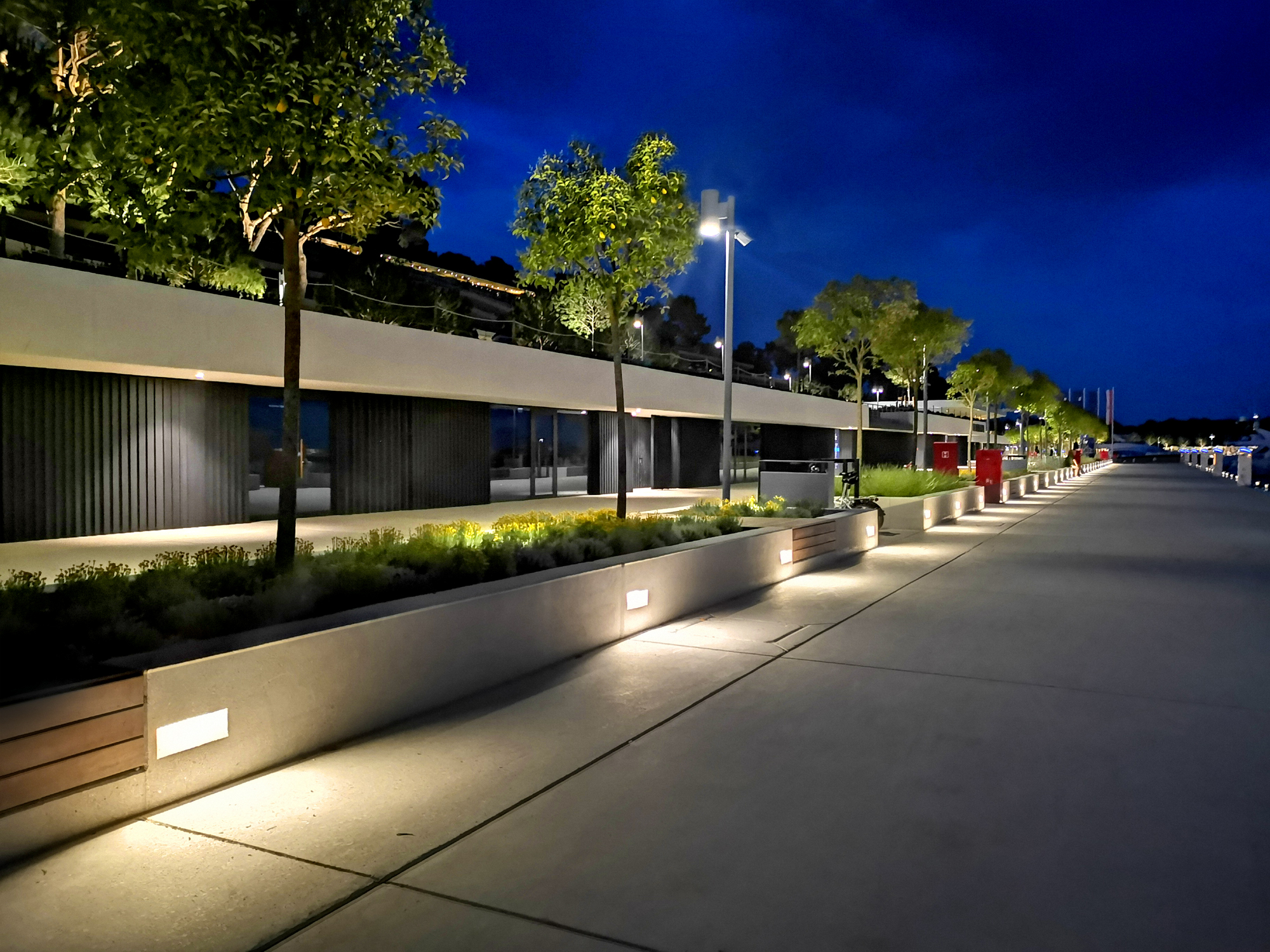 ACI Marine Rovinj (Croatia)
There are also step lights capable of characterizing the architecture enhancing it with a particular lighting effects. This is the case of Petit, the mini outdoor step light with rounded shape and totally free of visible screws, presented with the recent "Microlighting Outdoor" collection. The very small dimensions of Petit does not interfere with the balance of the façade but it enriches it with a characteristic and sharp light cone drawn on the wall and characterized by very clean and defined lines.
Private villa, Italy - Arch. Studio Varischi © ph. Mario Bertani
Entering the recessed segment, there are solutions that allow flush installation with the wall, allowing the lighting body to be integrated into the wall surface eliminating any protrusion. Walker, for example, is a step light to be recessed into the wall to illuminate walkways with a wide, well-directed and glare-free light. The front ring, without visible screws, is hooked by means of a clip on fixing system, thanks to which the product maintains a harmonious and elegant aesthetic.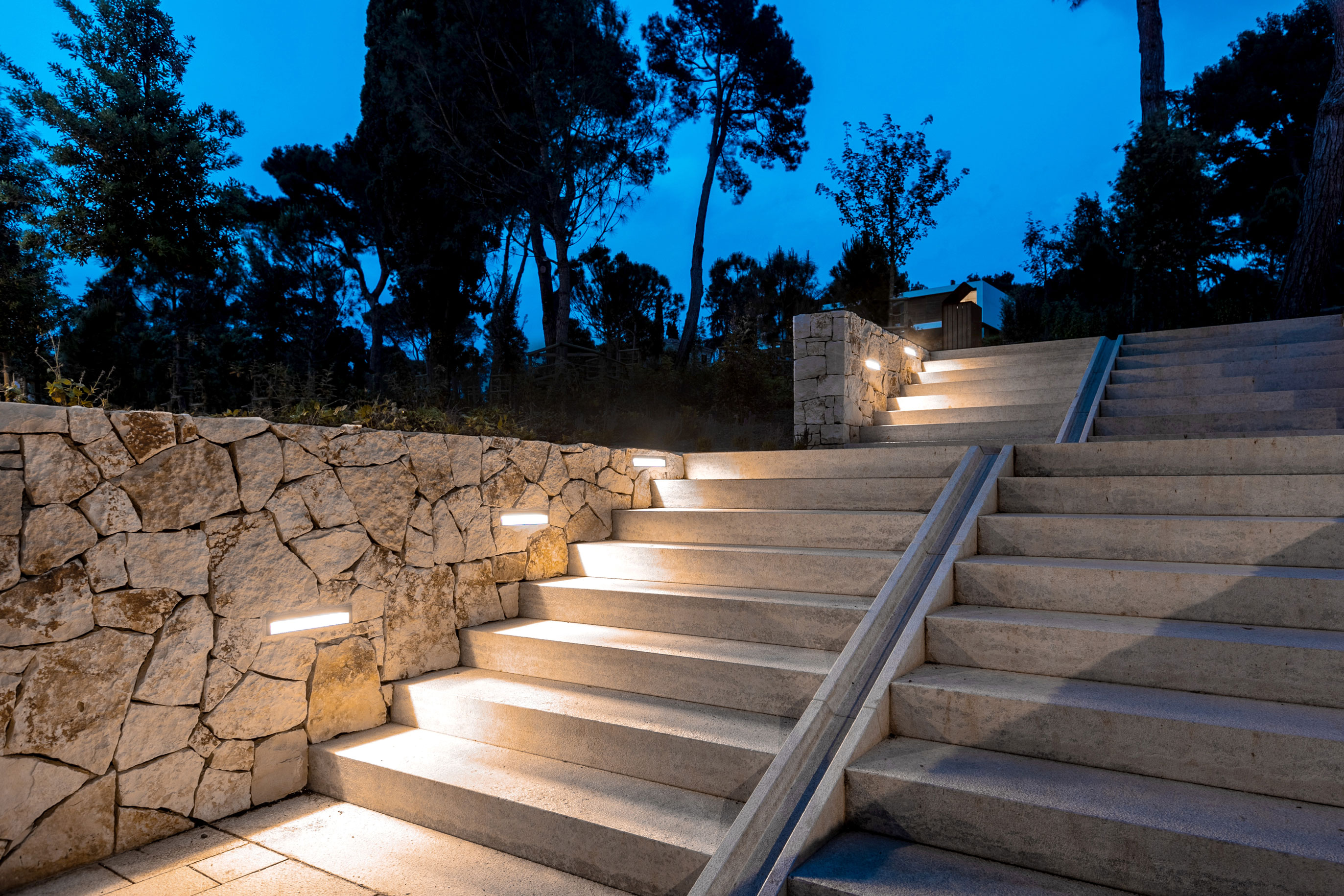 ACI Marine Rovinj (Croatia)
Always among the recessed wall products, Step is widely appreciated by designers precisely for the particular effect of light: Step draws on the floor a real blade of light, very defined and free of burrs, which allows to obtain a particular decorative effect.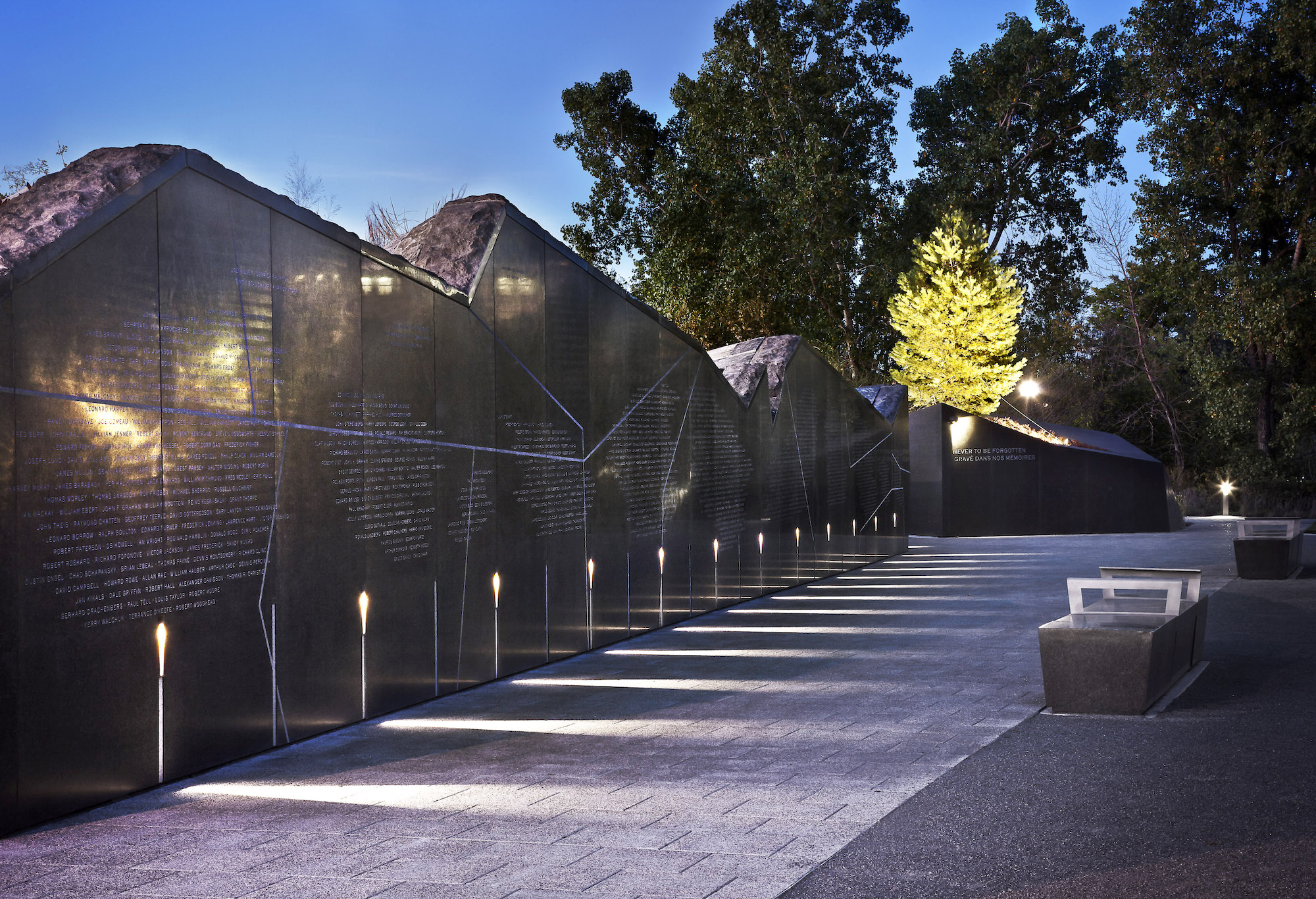 Canadian FireFighters Memorial
Then there are products that have followed the history of SIMES without ever getting old. A special mention must be dedicated to the innovative Nanoled steplight, a recessed outdoor step lights that can also be installed in the wall taking on the function of a steplight. Nanoled always obtained great interest with lighting designers and for this reason has been recently engineered in 316L stainless steel for greater resistance to corrosion, making this extraordinary product even more performing and resistant for outdoor applications.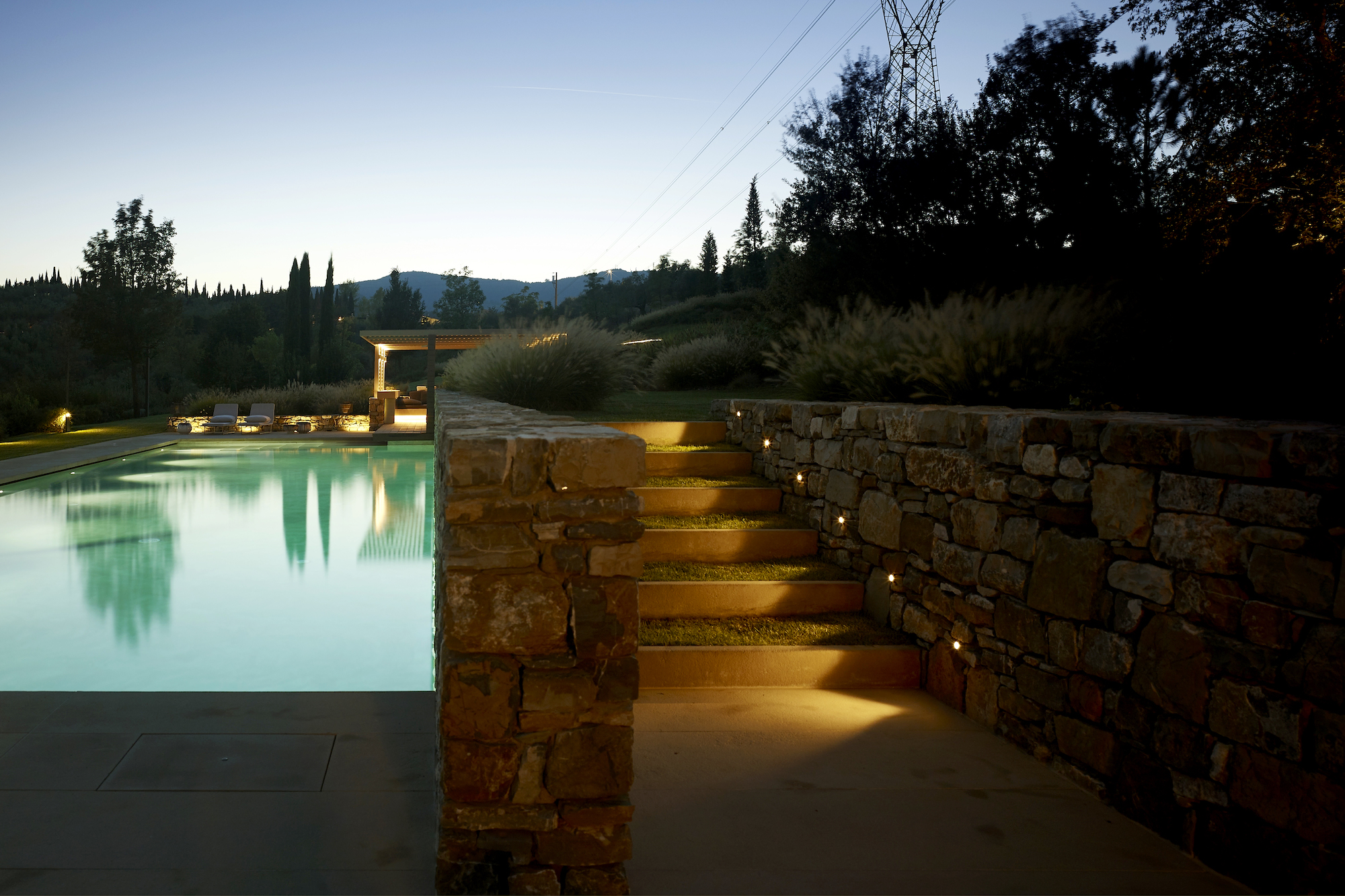 Villa Carmignano - AMDB Architetti © ph. Pietro Savorelli
SIMES LED steplights are the ideal solution to illuminate paths, gardens, stairs, walls or columns and, in general, passage areas. They are designed to be installed outdoor the home, thanks to their IP65 protection, which protects them from water and dust infiltrations and ensuring a long product life.
BOOK HERE YOUR ONLINE MEETING!
Fill in the form to receive more information, to share a project and know our newest outdoor collections. We will reply ASAP.