Public areas are increasingly considered as a space to live and enjoy, as a transit or meeting point, with an essential requirement: the correct lighting of urban areas, such as to ensure safety and promote sociable activities.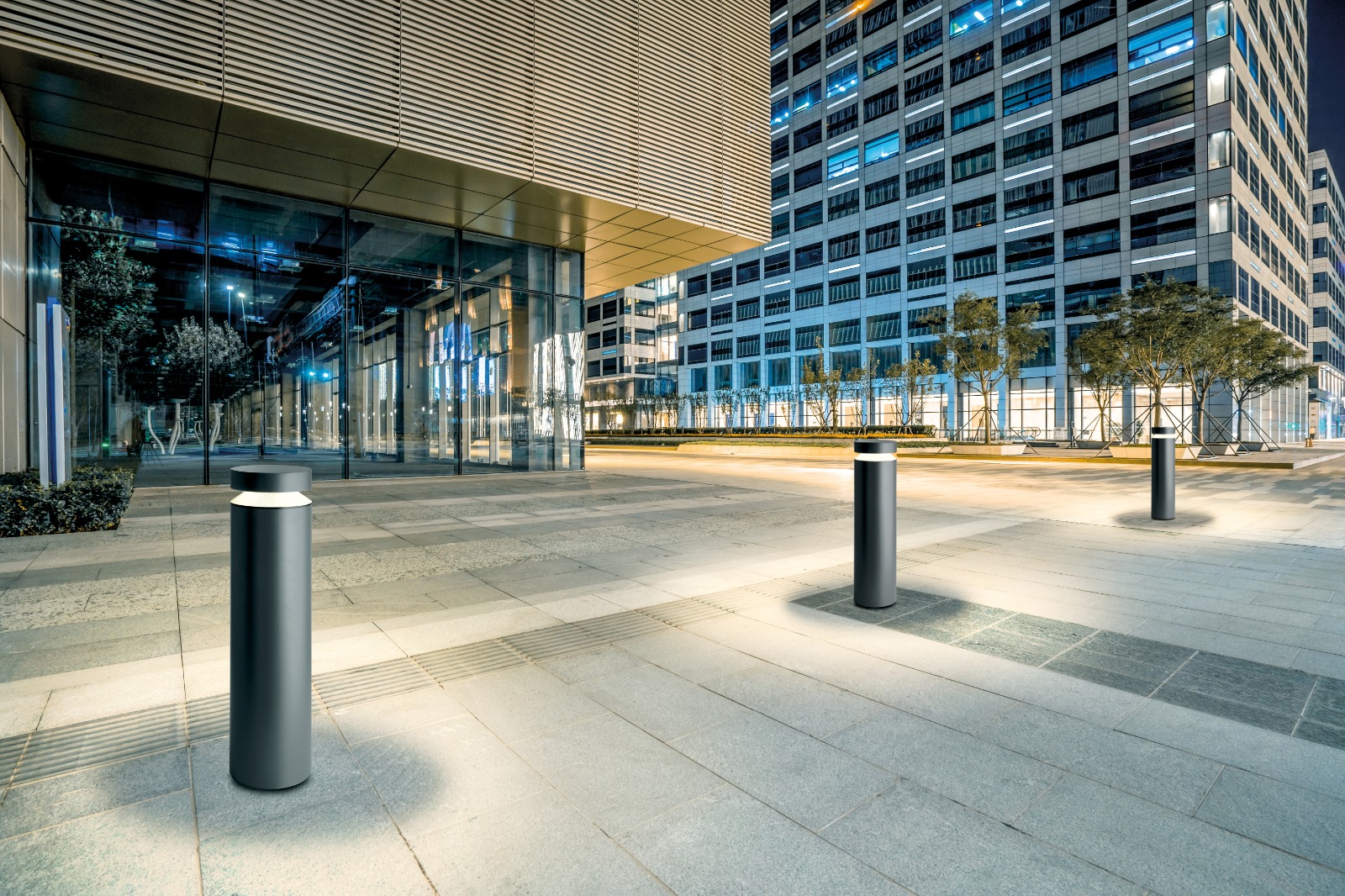 With its wide range of outdoor fixtures, SIMES aims to illuminate in a functional and elegant way all urban areas, such as roads and walkways, parks, green areas and much more. Tonight and Tomorrow are important news within the panorama of outdoor lighting solutions: these new fixtures are characterized by lighting bodies with harmonious proportions, but above all they are safe, easy to install, and designed to last over time.
Tonight
Bollard
Tonight is a bollard with an essential design particularly suitable for more urban project applications. It is characterised by a glass diffuser positioned horizontally and totally hidden from sight to protect the optical housing and to prevent vandalism.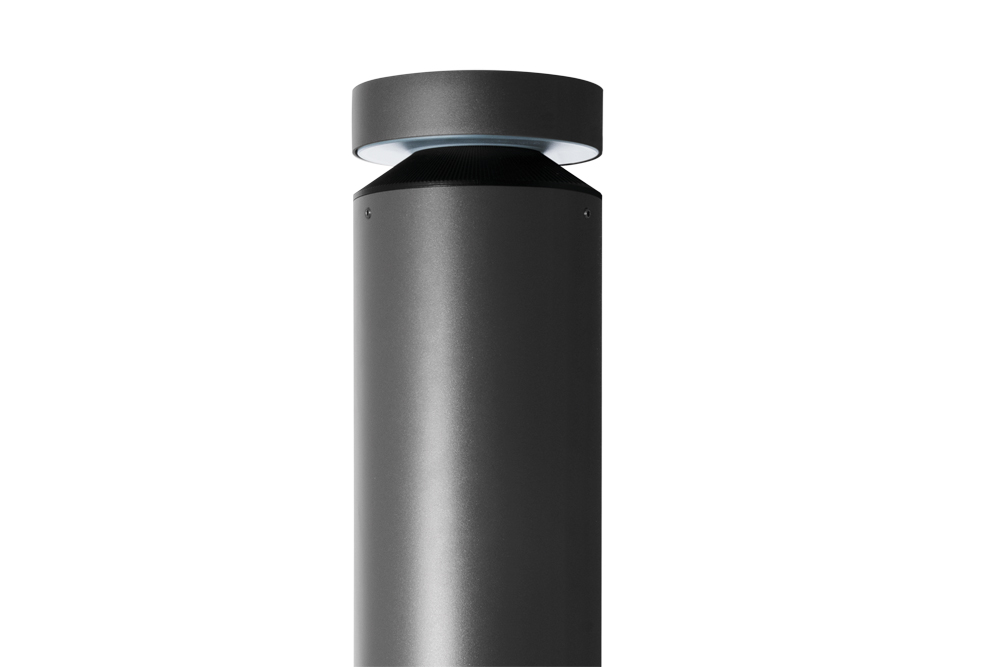 The opal prismatic glass results in a very uniform light distribution, whilst the milled diffuser absorbs any stray light to reduce glare and assure good visual comfort.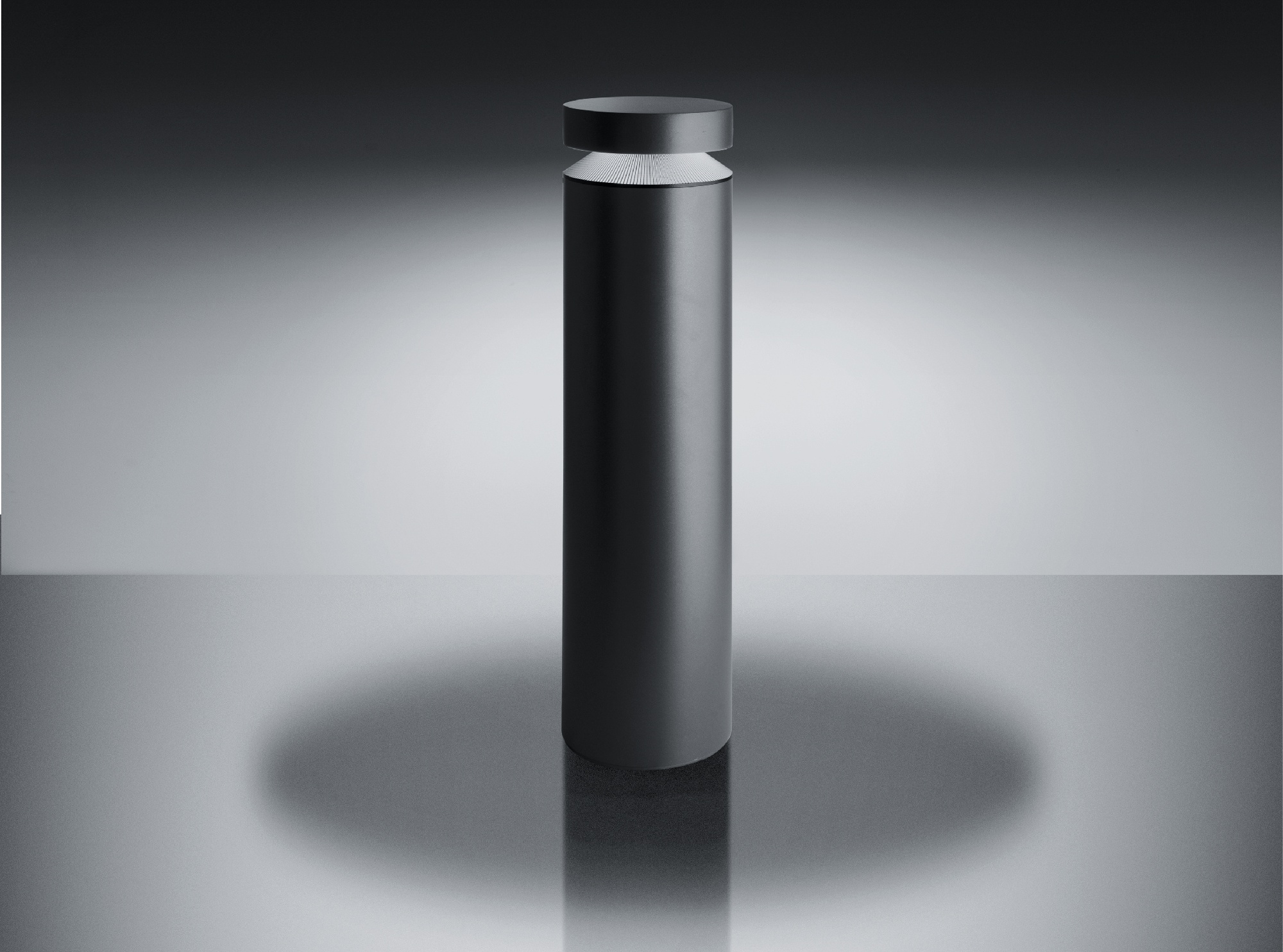 Tonight was developed in two different dimensions and with two lighting distributions (180° and 360°), all available in three temperatures color (2700K, 3000K and 4000K). The 250mm diameter version is equipped with an integrated DALI power supply.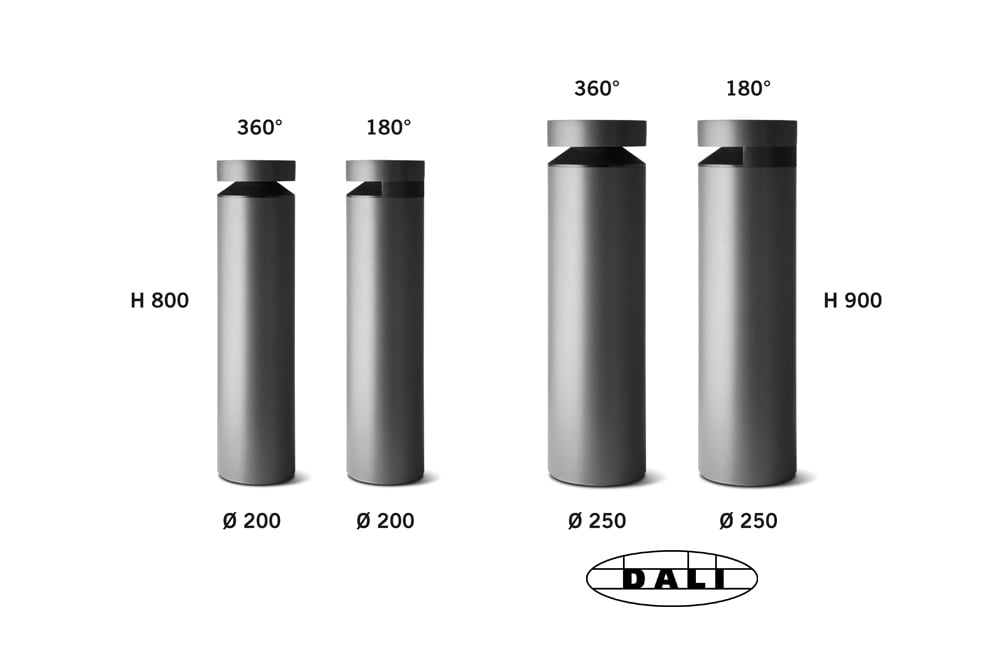 Tomorrow
Pole top and bollard
Tomorrow Pole Top has been thought of as a retrofit solution onto existing poles and to substitute obsolete pole tops. This version can be installed onto poles with diameters ø 60 mm / ø 76 mm and it is available in Mid-power LED with different powers.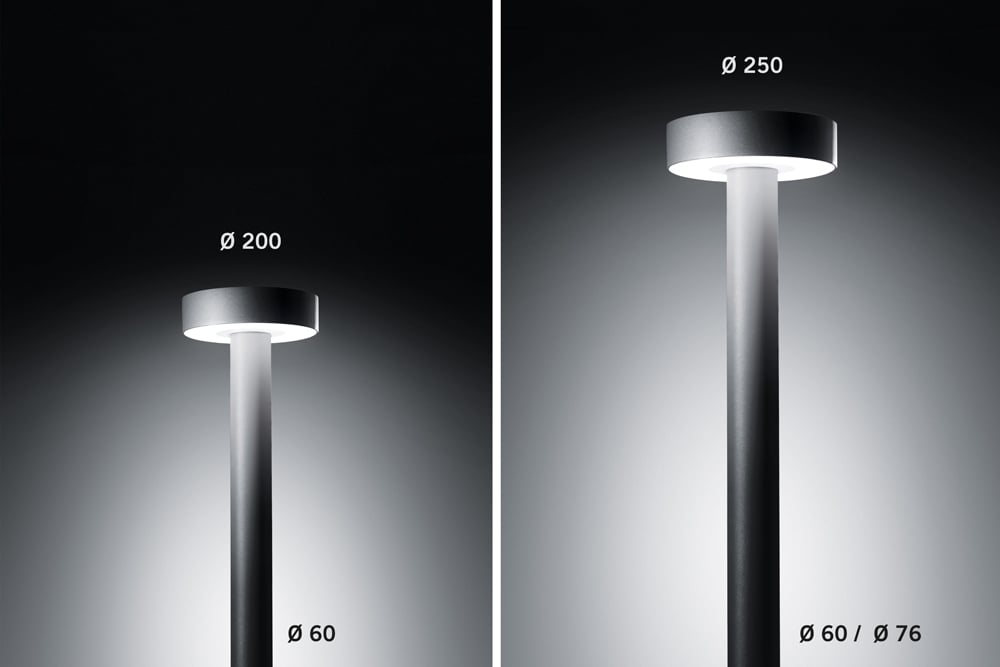 This solution allows to work on urban furniture with a lot of flexibility and ease of intervention: a smart solution, functionally designed to optimize old systems using more efficient LED sources, focusing on quality of the light, which is able to enhance outdoor environments such as green areas and walkways.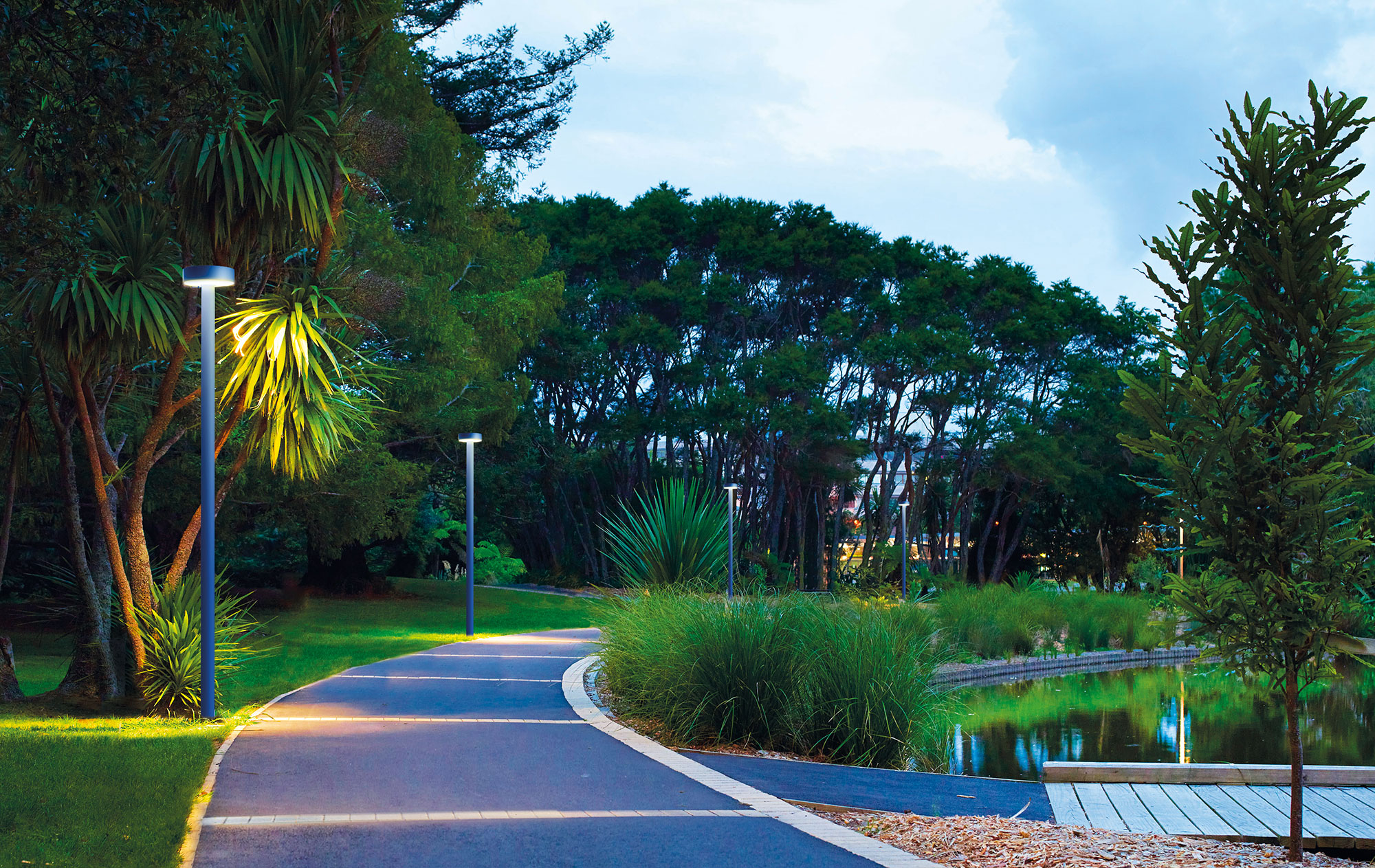 There is a further version of Tomorrow, Tomorrow residential bollard. This is specifically developed for pedestrian areas and perfect for landscape areas as it can blend into hedges, bushes and flowerbeds.
Available in two different heights (45cm or 80cm), Tomorrow has very balanced and elegant proportions, that allows it to be easily installed in public and residential context.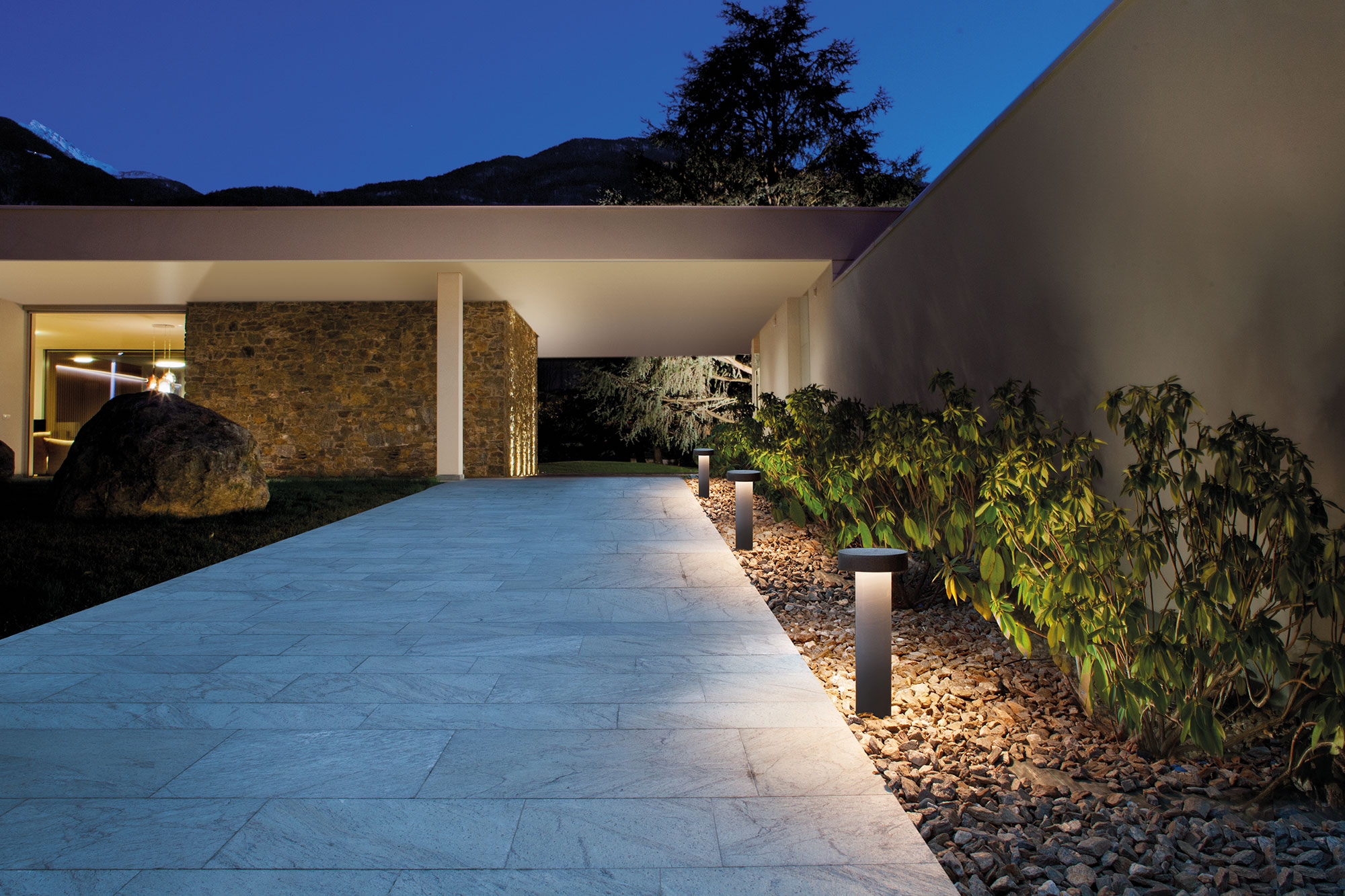 The outdoor bollard Tomorrow is equipped with a Mid-power LED with extraordinary uniform light distribution at ground level, providing perfect homogeneous lighting without any shadows.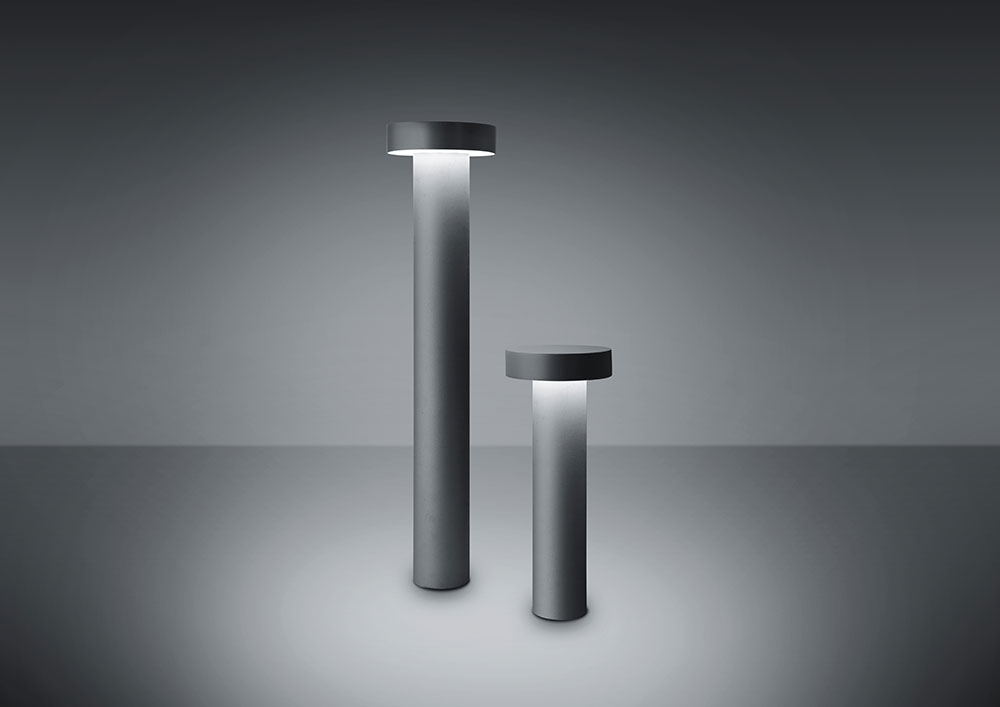 The elegant and minimal design of the lighting fixtures is the leitmotiv that distinguishes the engineering of our collection of outdoor lighting fixtures. But form is not everything: in the development of our range we have also taken care of function. The quality of light highly affects people's well-being: a well-lit environment allows you to enjoy outdoor spaces with pleasure even during the evening hours, as well as to move safely and carry out your outdoor activities without straining your eyes. For this reason, Tonight and Tomorrow are both characterized by a high colour rendering index of CRI90.
BOOK HERE YOUR ONLINE MEETING!
Fill in the form to receive more information, to share a project and know our newest outdoor collections. We will reply ASAP.