Simple and elegant shapes are combined with the emotion of light to enjoy the outdoors in complete freedom. Très jolie is an outdoor table lamp that works with battery and can be used anywhere, as a table lamp for example, and can also be turned into a garden small bollard by simply using the dedicated ground spike accessory (not included).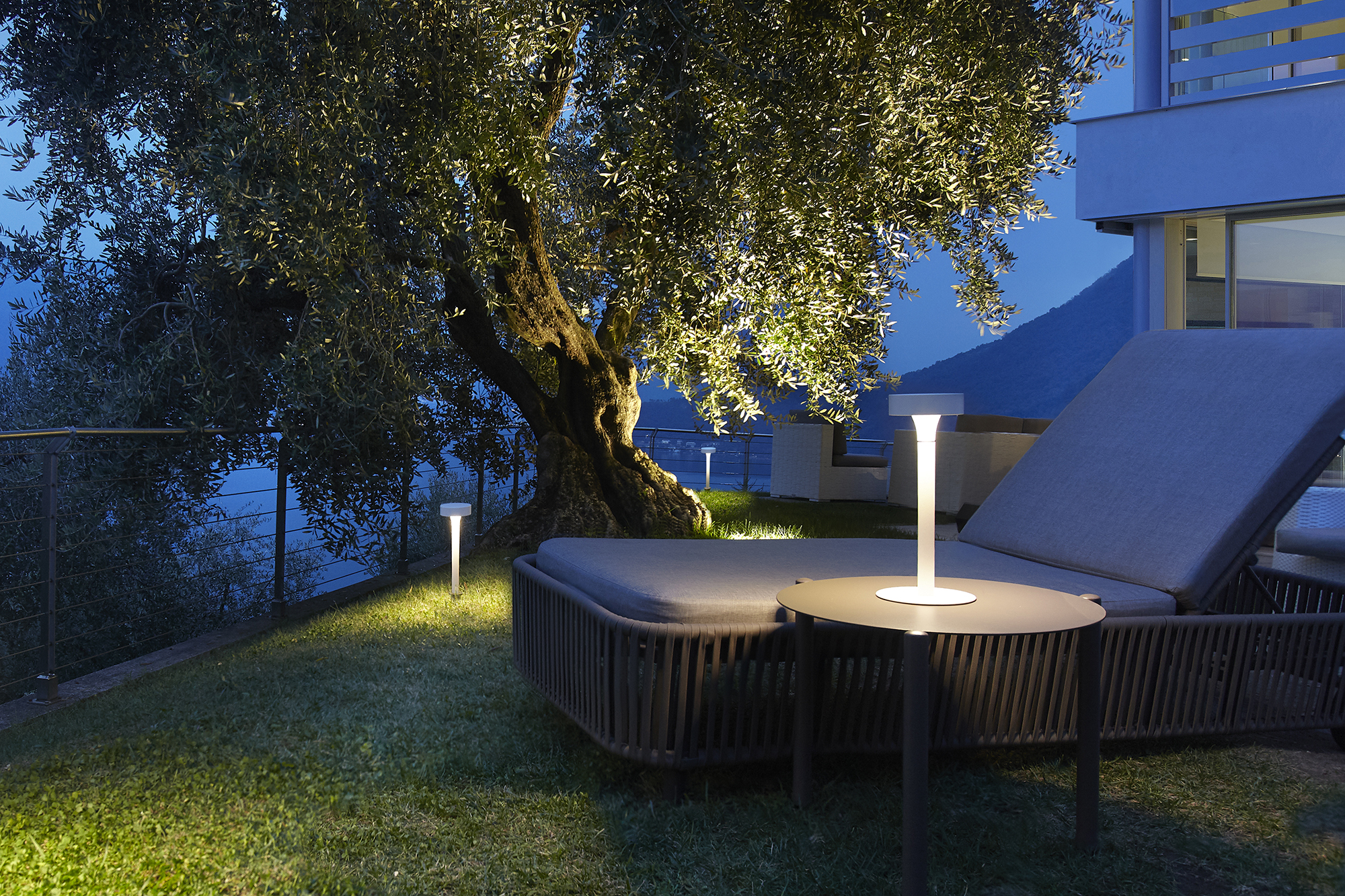 Très jolie is a table lamp designed, developed and built to be placed in the outdoor environment, with IP65. This means that the materials and components used to build it have specific characteristics that guarantee total resistance to dust and atmospheric agents.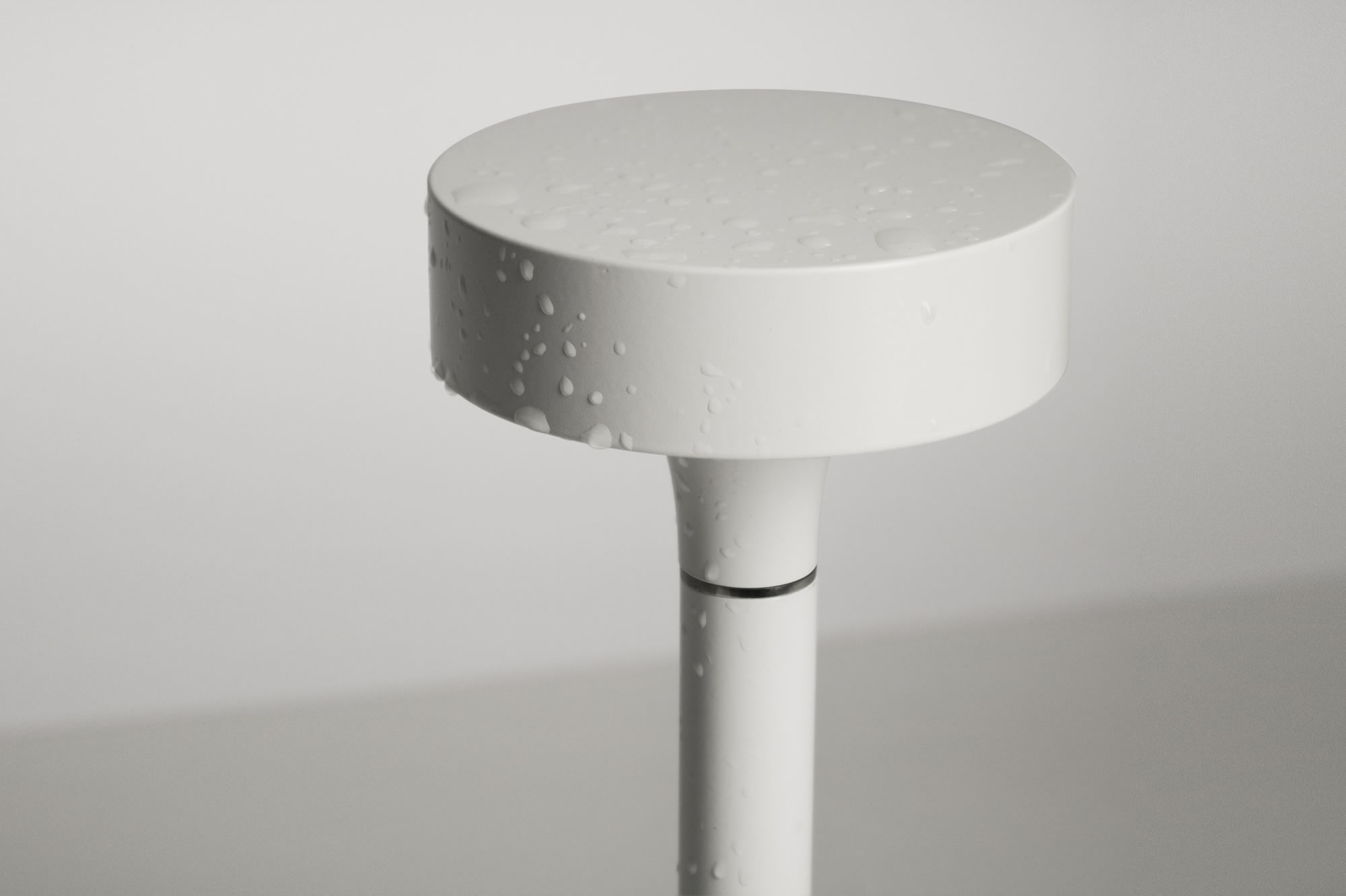 Its removable head contains the internal technological heart of the product. Thanks to a touch system, Très jolie turns on and off with a simple touch on the head. Similarly, by holding down continuously the head of the table lamp, it is possible to dim the intensity and temperature of the light emitted. This allows to create diversified atmospheres, passing from colder light color temperature of 3000K to 2200K, gaining more intimate and soft situations, where a lighting with a warmer temperature and less intensity might be preferred.
The challenge was to make Très jolie as flexible as possible with the use of a "ground stake" accessory, which can be easily applied to the product by means of a magnetic fixation (as an alternative to the base): this accessory allows the table lamp to turn into rechargeable and removable mini bollard, extending the concept of design continuity also to the garden. For example, Très jolie rechargeable bollard can be used inside planters, flower beds or to illuminate specific areas in a garden, maintaining a continuity of style and the same quality of light.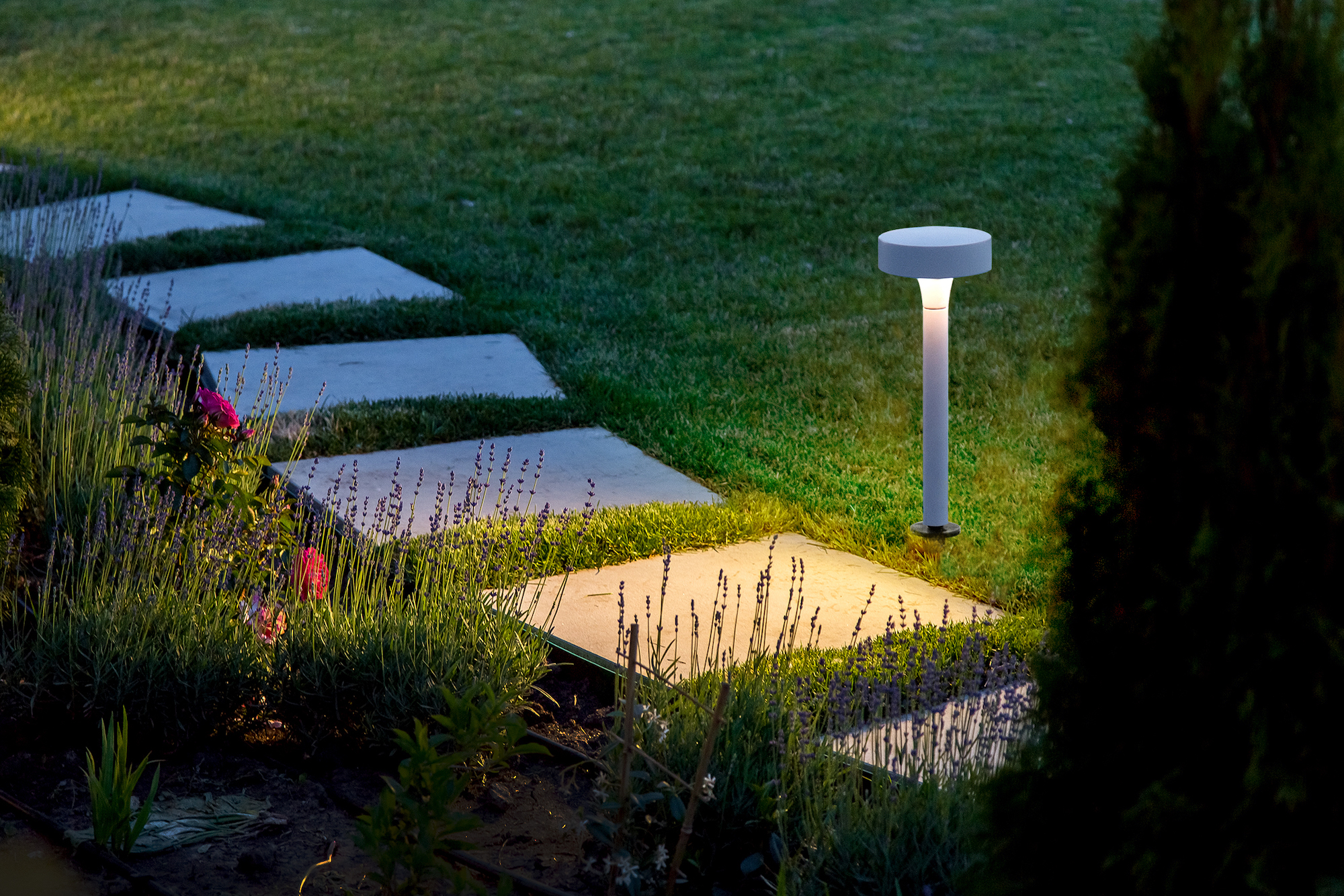 The light emitted by the rechargeable table lamp Très jolie is characterized by a high CRI 90 which allows a more realistic perception of objects, spaces and colours even during the hours of darkness. The attention paid to the quality of light highlights a trend that is now widely recognized: that is, the outside is increasingly becoming an extension of the living room and as such must be illuminated with high quality light.
"Comfortable lighting in the evening hours makes the outdoor more enjoyable and highlights the interaction between architecture and landscape"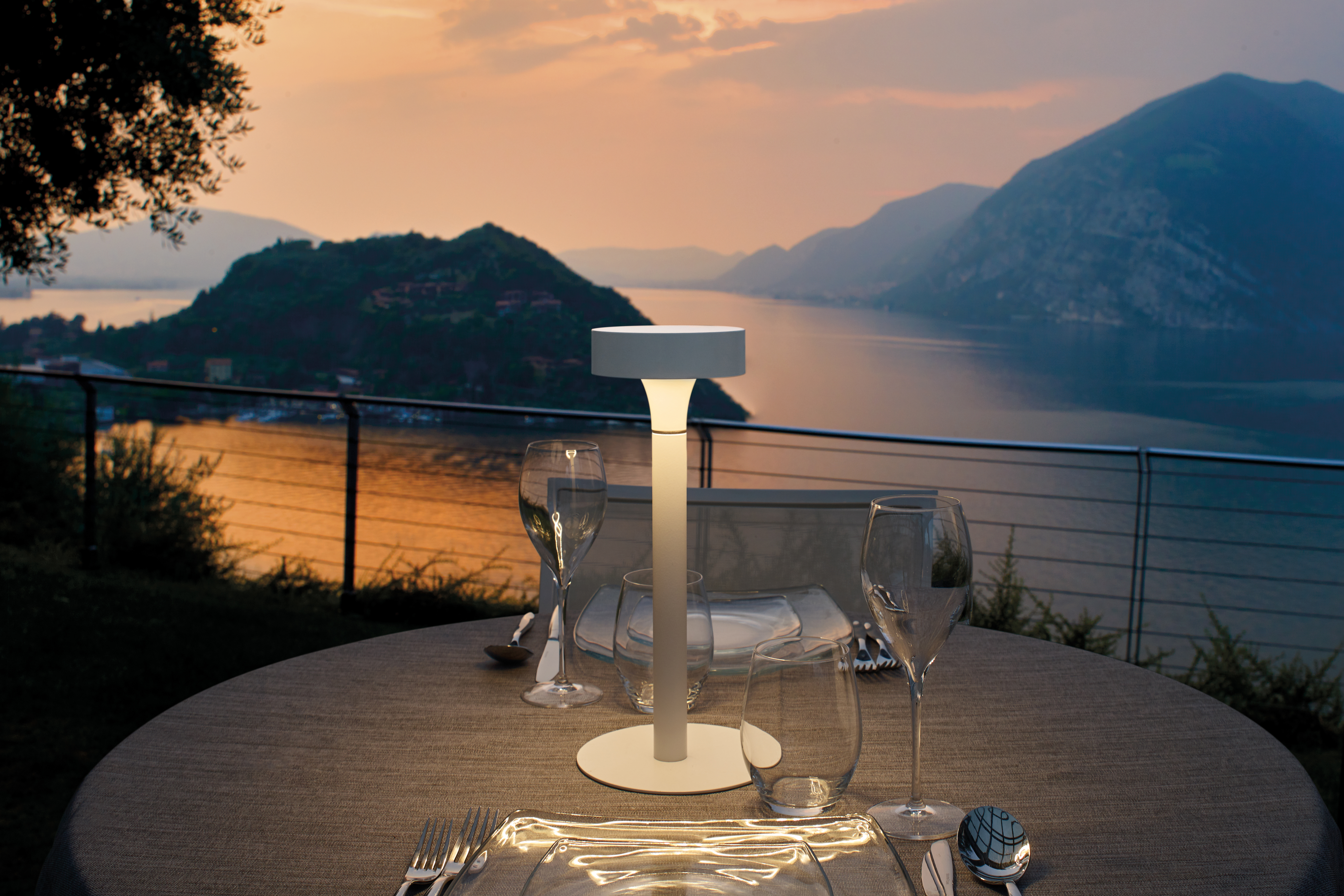 The Très jolie table lamp can be used in many environments: in the residential areas, under a porch or on the veranda: its discreet and emotional light is able to enhance restaurants, outdoor bars, or wellness centers.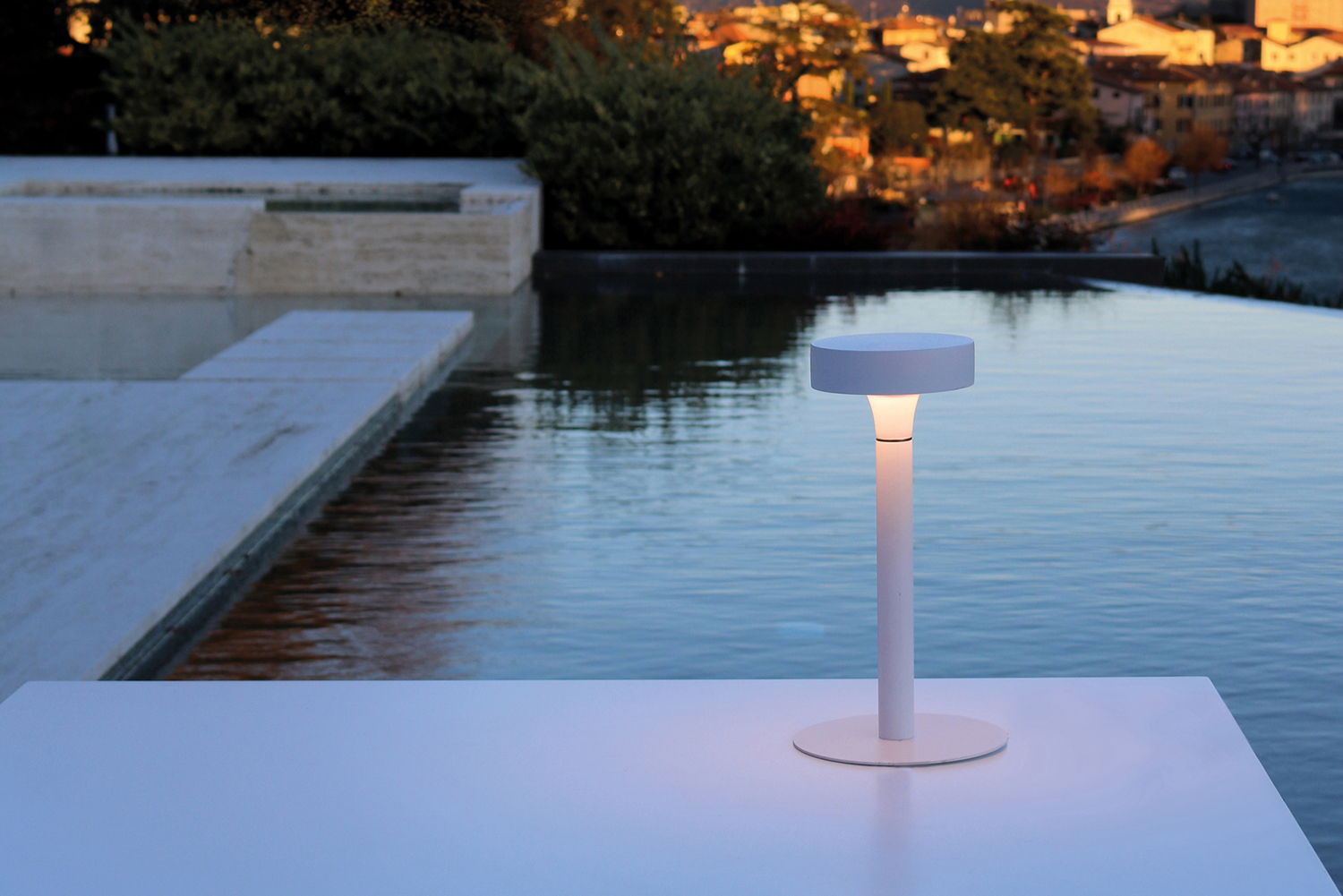 In both table or stake versions, Très jolie is equipped with a rechargeable lithium-ion cell battery selected for its superior life cycle performance and high safety standards. The recharging operation takes place through the micro USB cable and the power supply included in the kit, for an autonomy of 8 hours at its maximum light intensity (3000K) and over 60 hours at its minimum light intensity (2200K).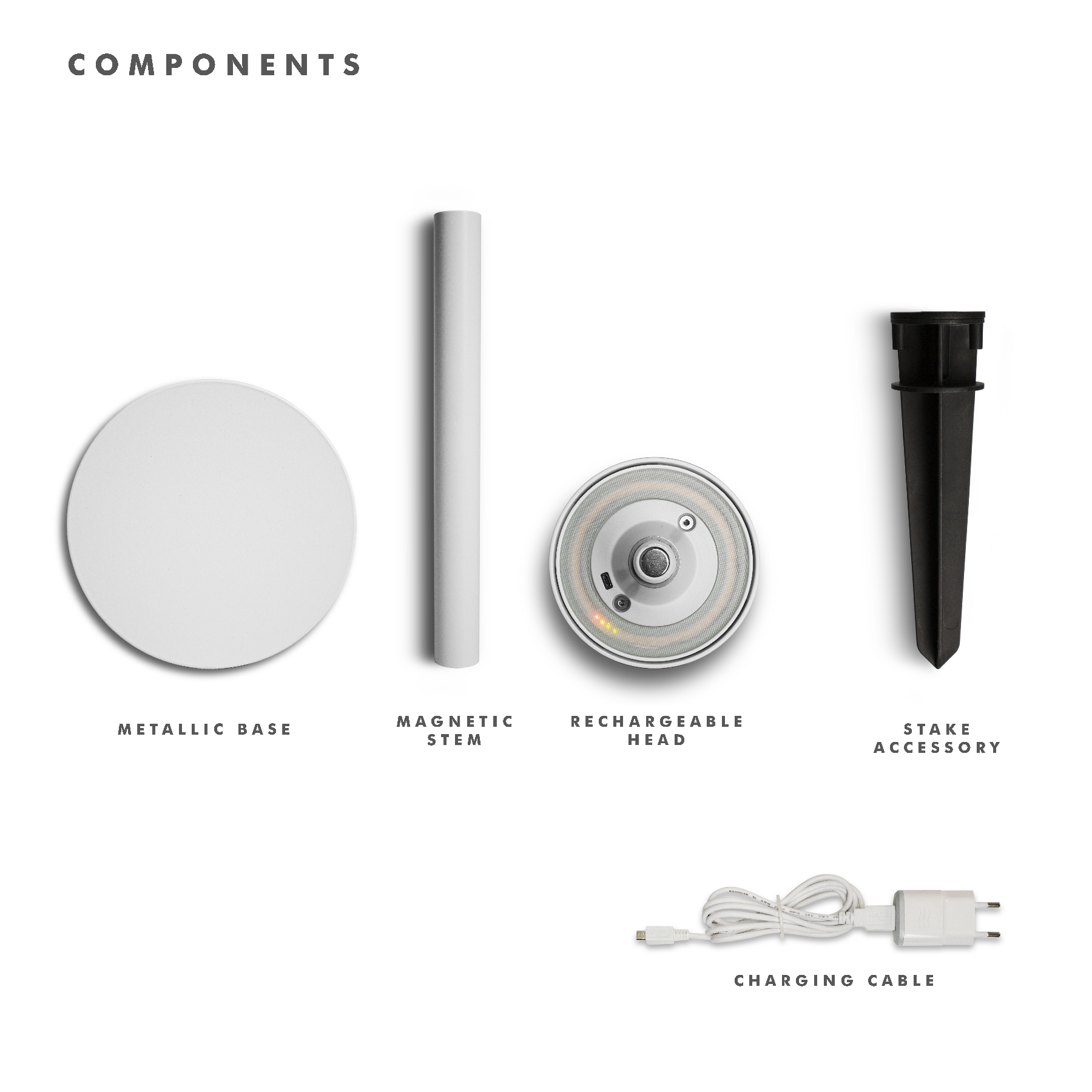 BOOK HERE YOUR ONLINE MEETING!
Fill in the form to receive more information, to share a project and know our newest outdoor collections. We will reply ASAP.