Applications
Ground recessed
The recessed Nano spots can be installed into the ground flush to the surface and project the light upwards; they can light up paths or utilized as signal lighting through a pedestrian area indicating eventual obstacles but their function is not only to warn us of uneven ground or possible interruptions.
If installed next to walls or textured surfaces they can highlight the material finish by creating emotional contrasts and impact through grazing effects. Their application in outdoor private residential projects is very interesting as you can obtain incredible effects on surfaces up to 5m in height with a minimal energy consumption and visual impact.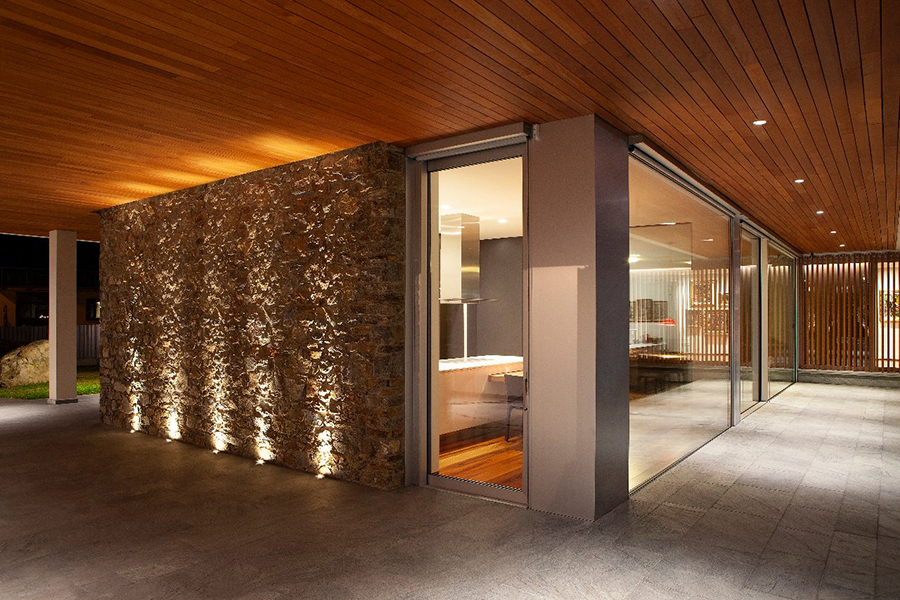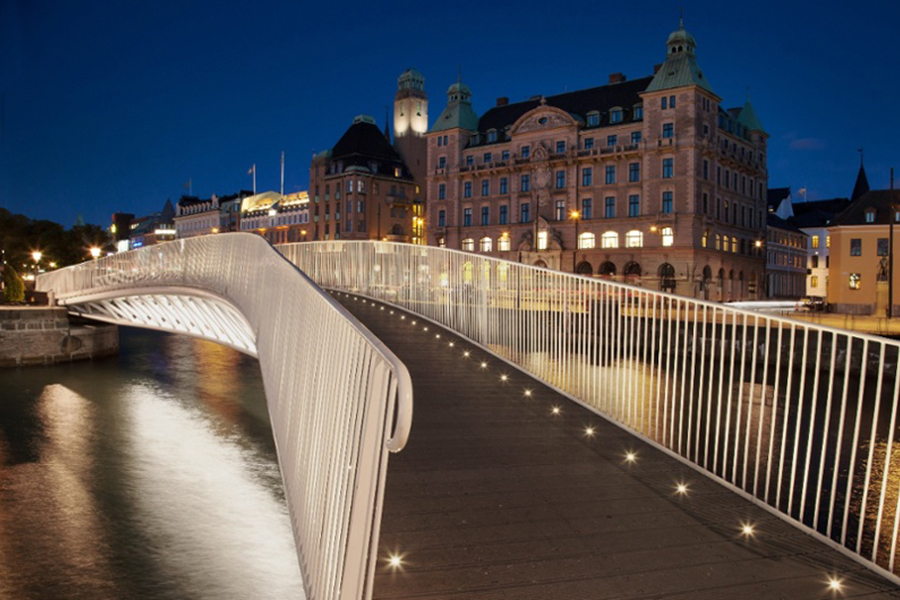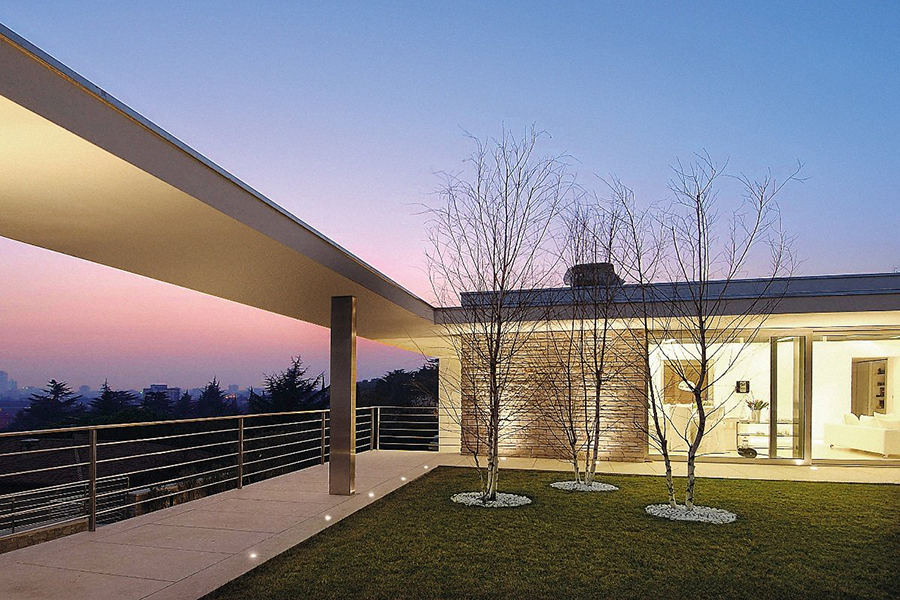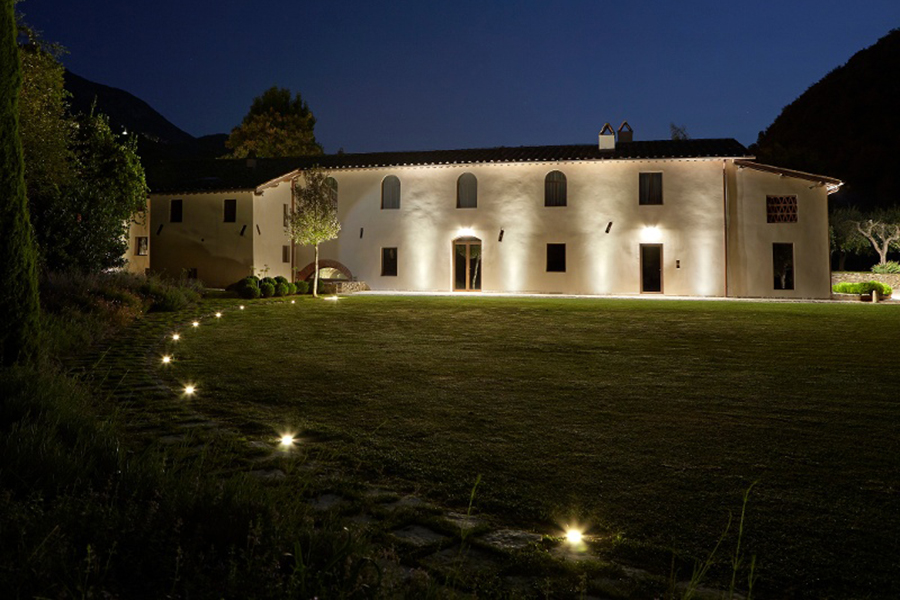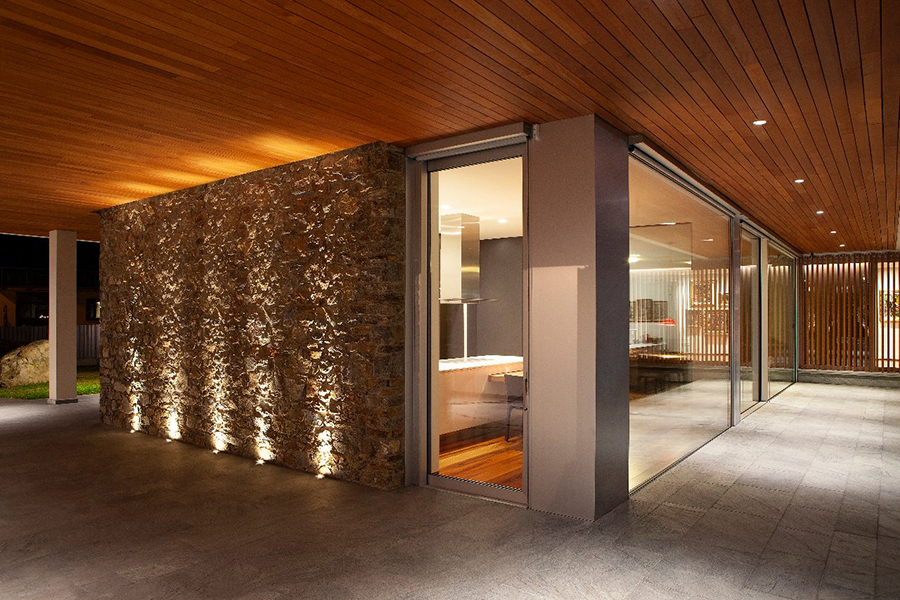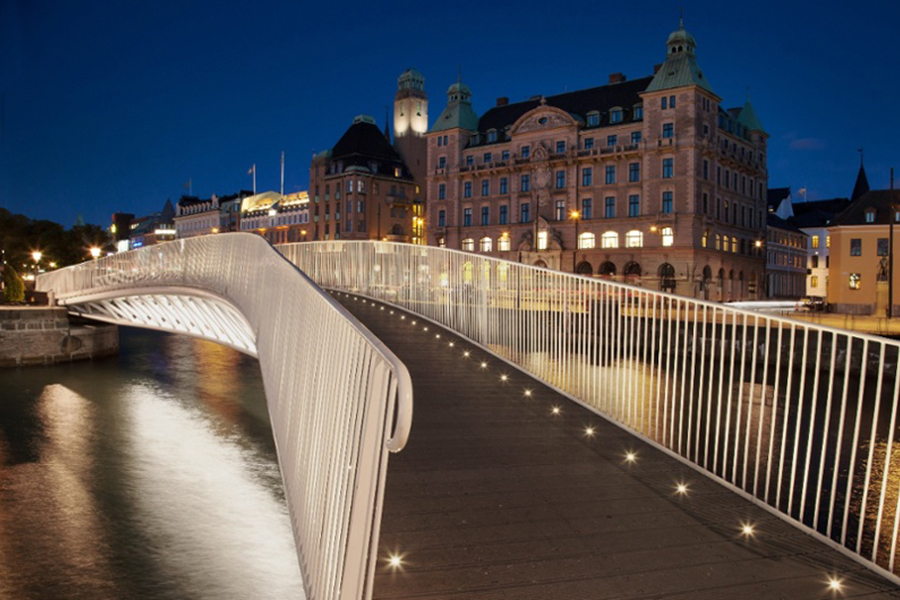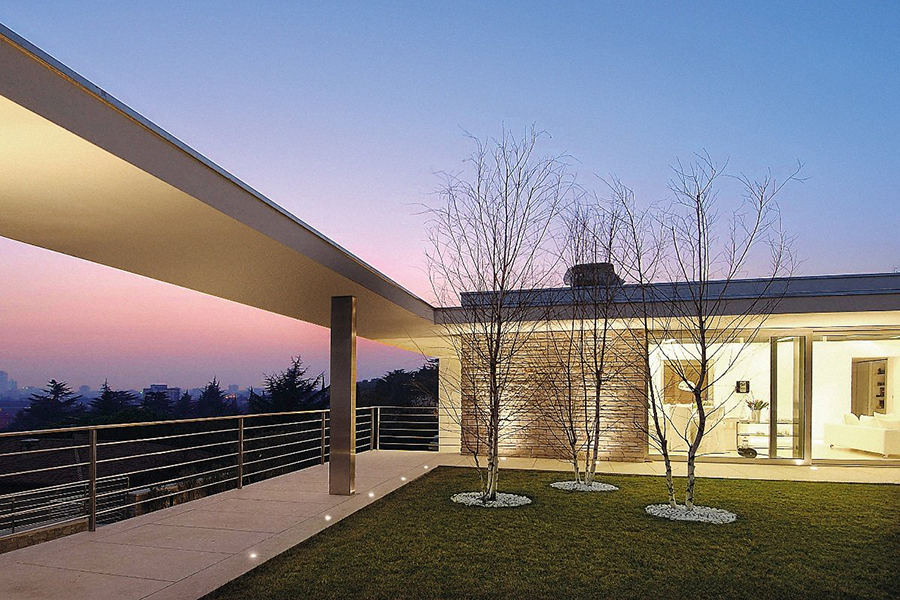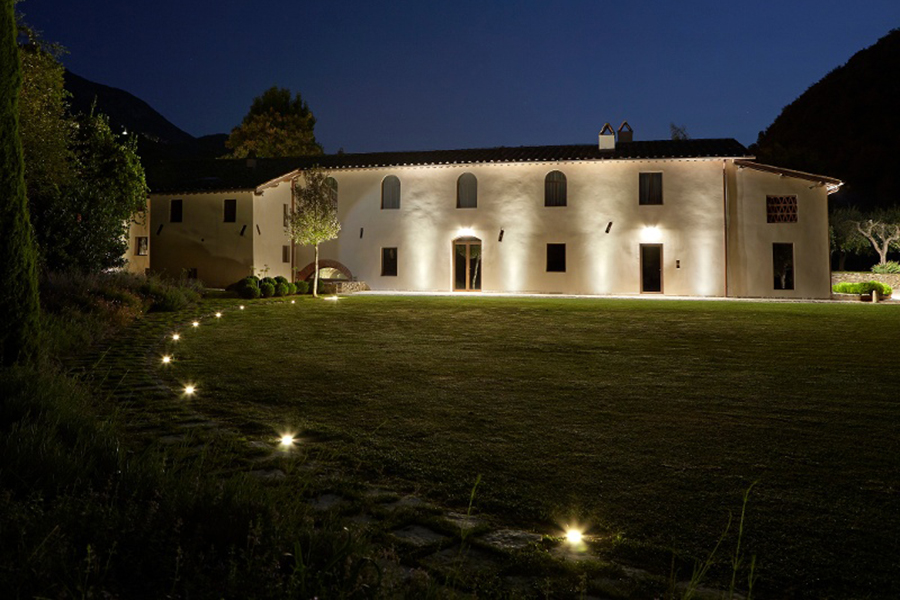 The Nano spots are also ideal in public applications where more functional or even decorative lighting is required together with a high degree of resistance against acts of vandalism, impact and harsh weather conditions.
If geometrically installed in a grid like fashion they can mark and create suggestive effects in squares and open spaces.
If installed randomly without a specific scheme they can design and highlight new details on the ground surface.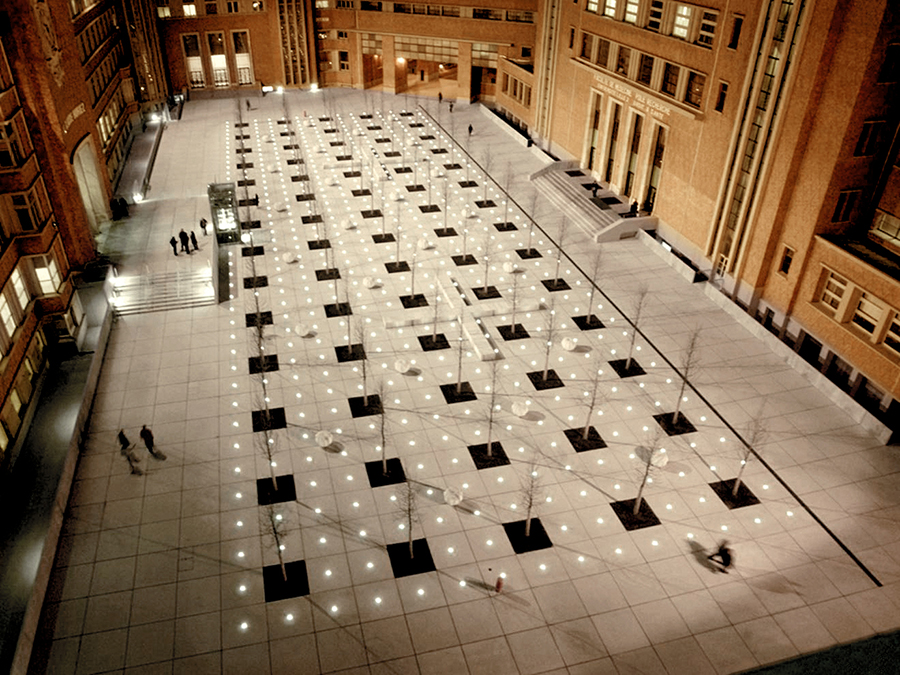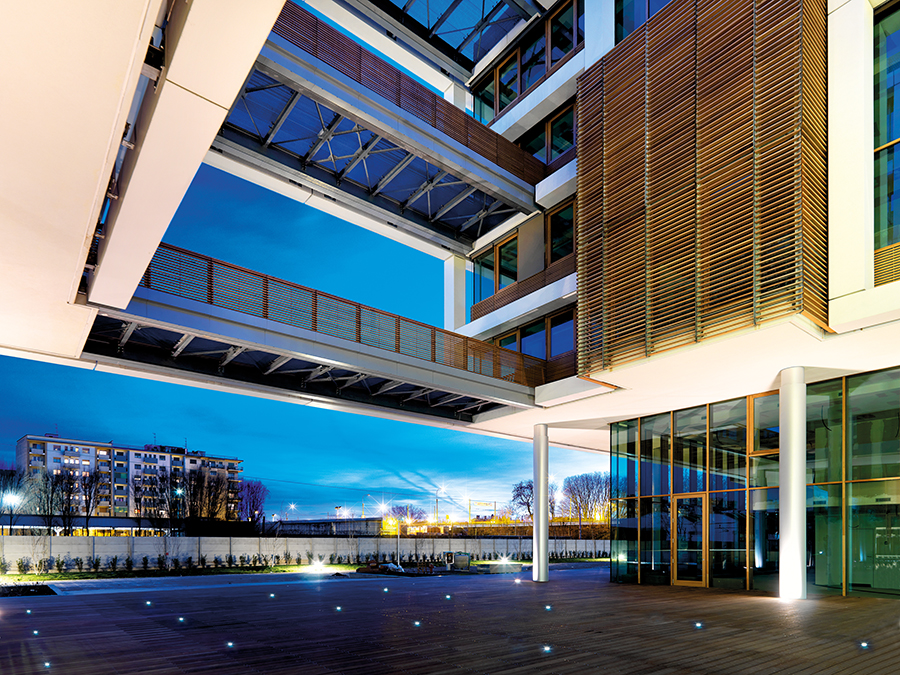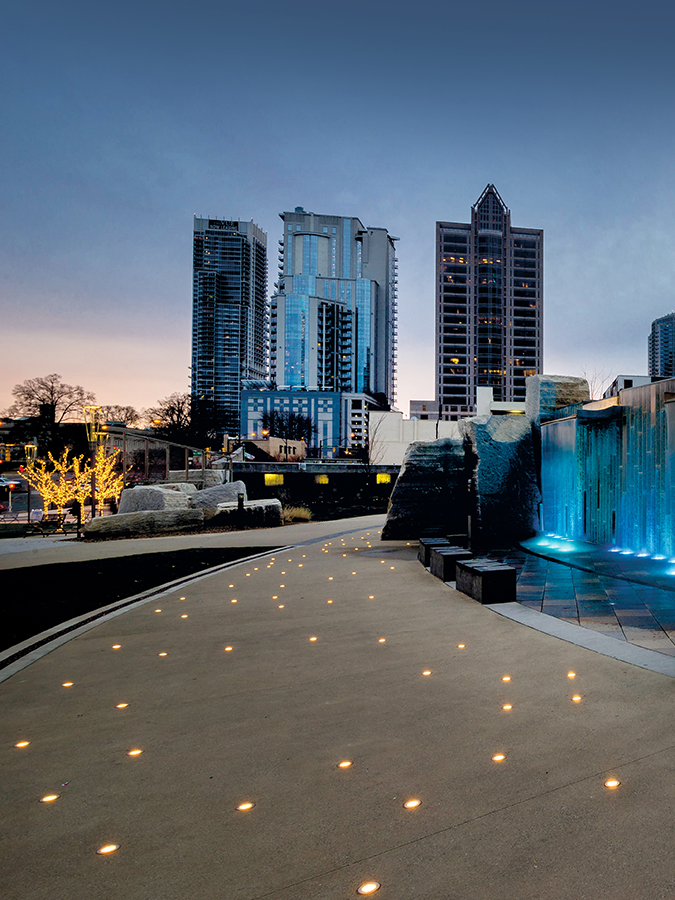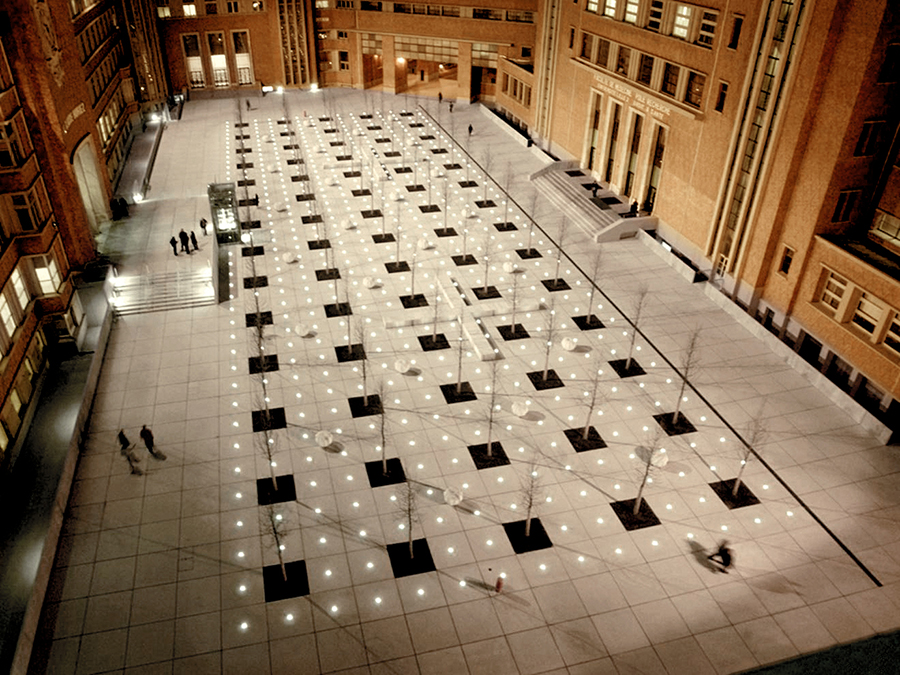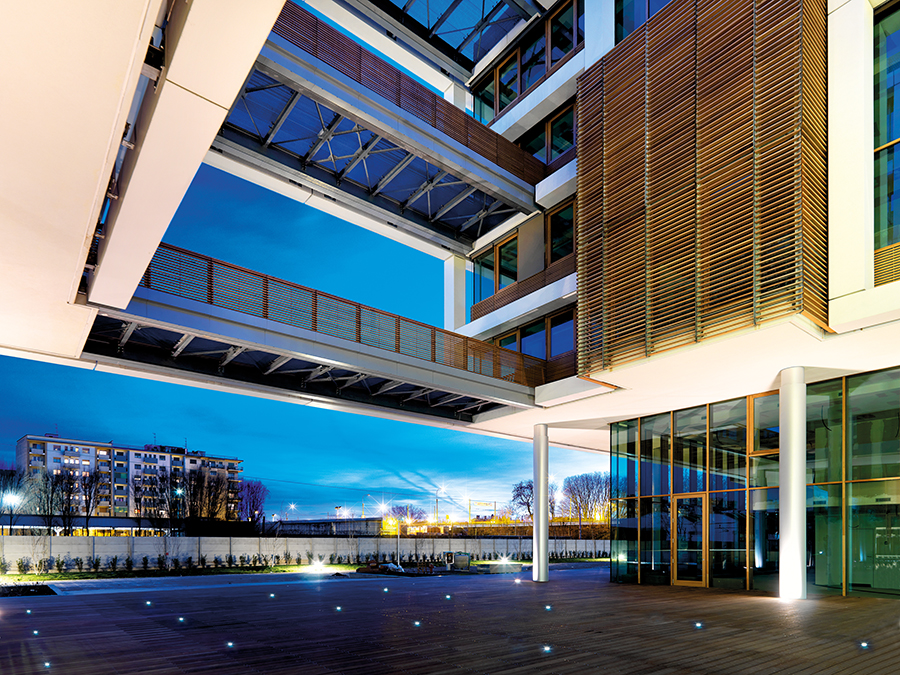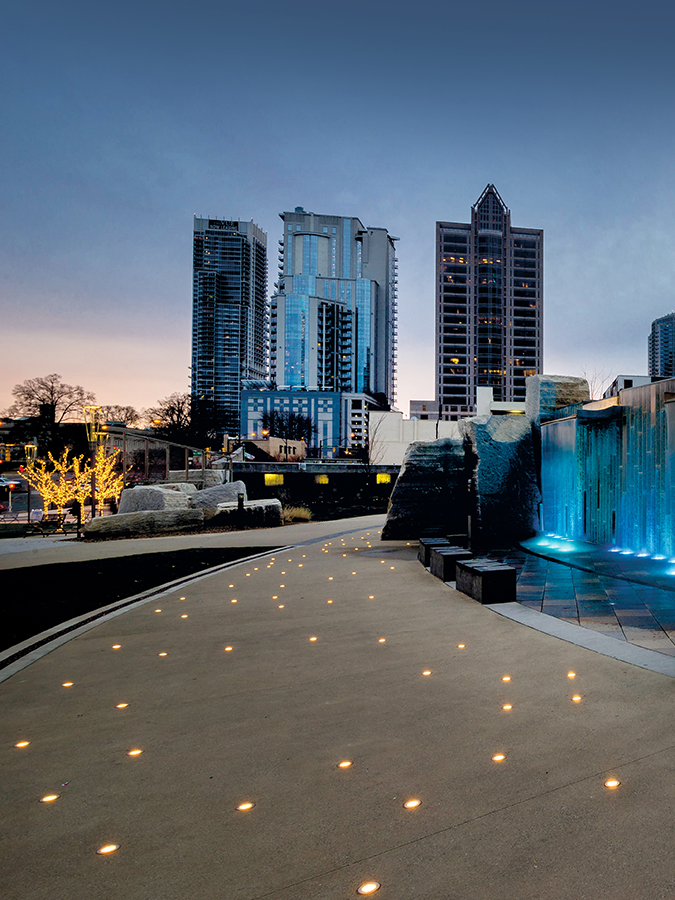 Wall recessed
The Nano range can also be wall recessed. Through the use of a specific recess box they can be installed in the lower end of a wall so to create signal lighting effects and illuminate walking areas, paths or even stairs. The light distribution will be horizontal but thanks to specific asymmetric optics the light will be directed only where needed and avoid unecessary dispersion or glare.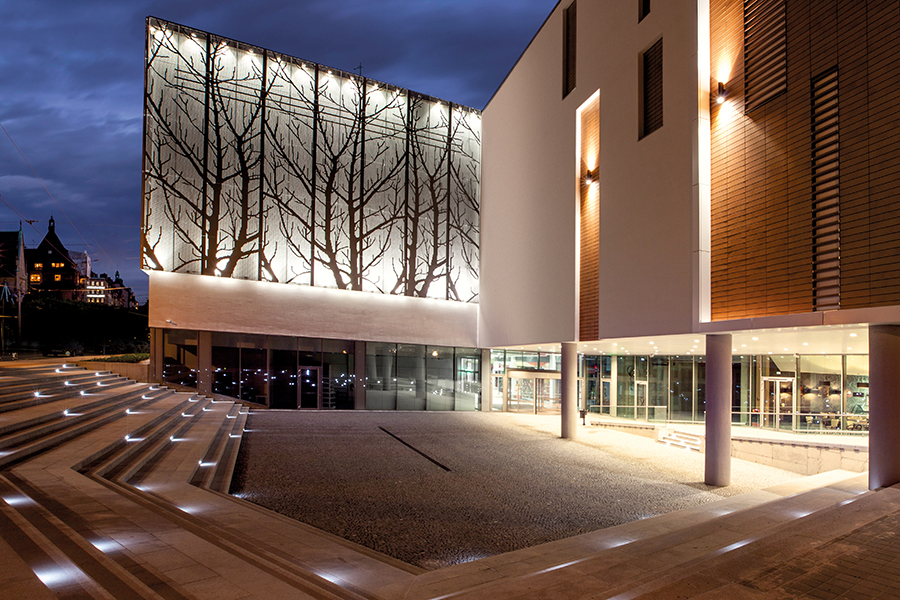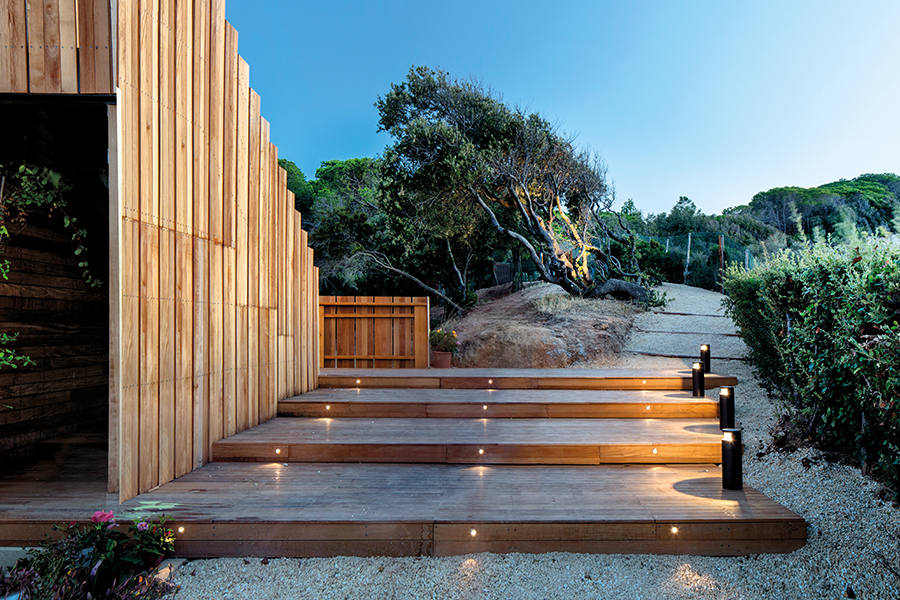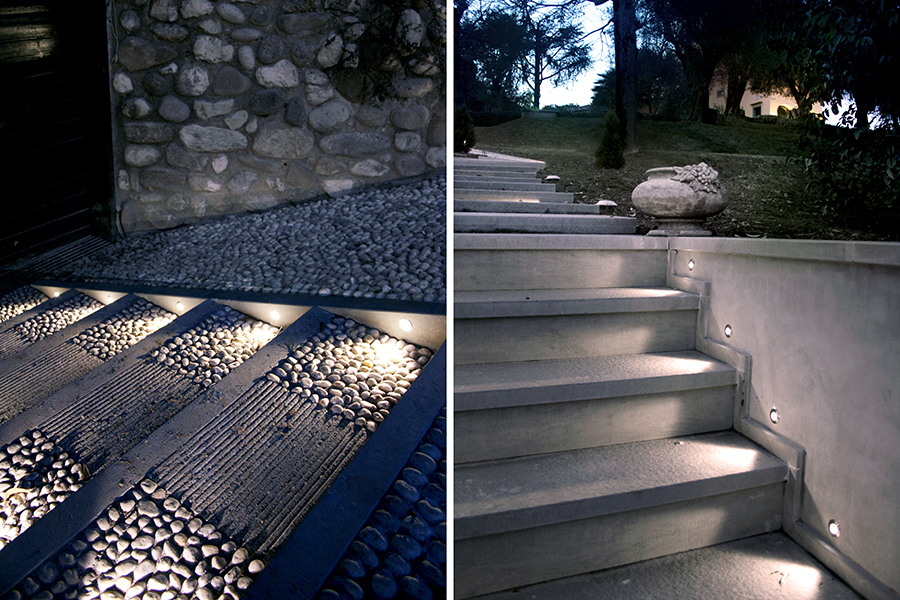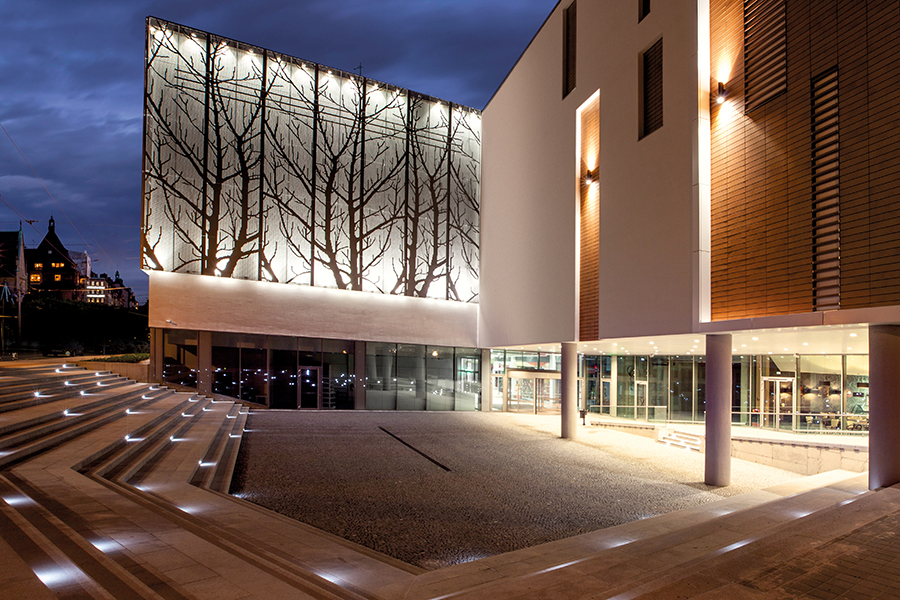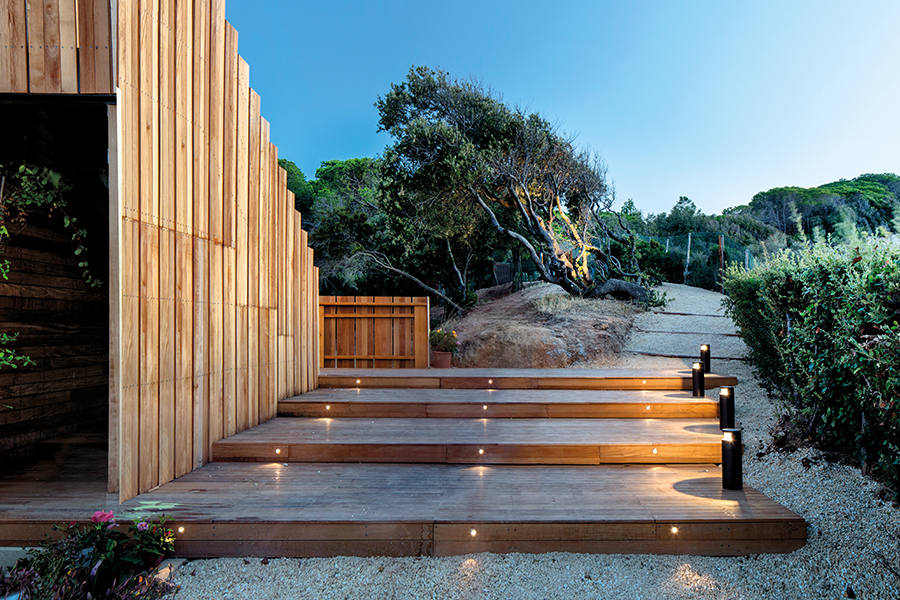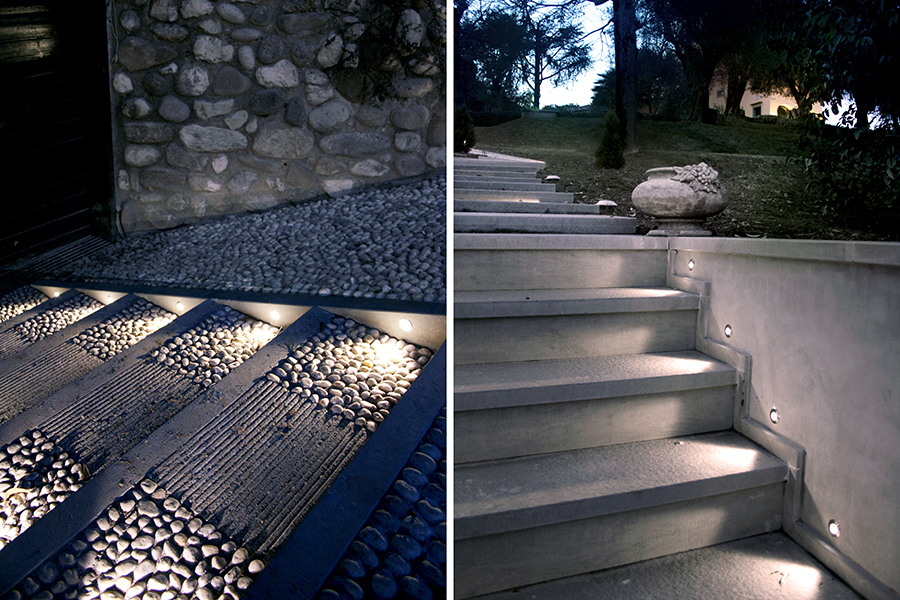 Ceiling recessed
By installing such nano light spots in the ceiling you can easily embellish a living space by detailing certain areas or objects of significant importance and highlighting certain aspects in a specific context. You can create specific atmospheres through soft ambient lighting or through a sequence of light points or grazing effects.
This type of application is particularly suitable in both outdoor but also indoor areas such as swimming pools , spas and spaces dedicated to relaxation where the quality of light combined with the necessity to provide a fixture resistant to high levels of humidity or aggressive chlorine environments are essential. In such specific and elegant applications there is a need to conceal the micro light points so to create attractive scenarios and guarantee an adequate level of functional light.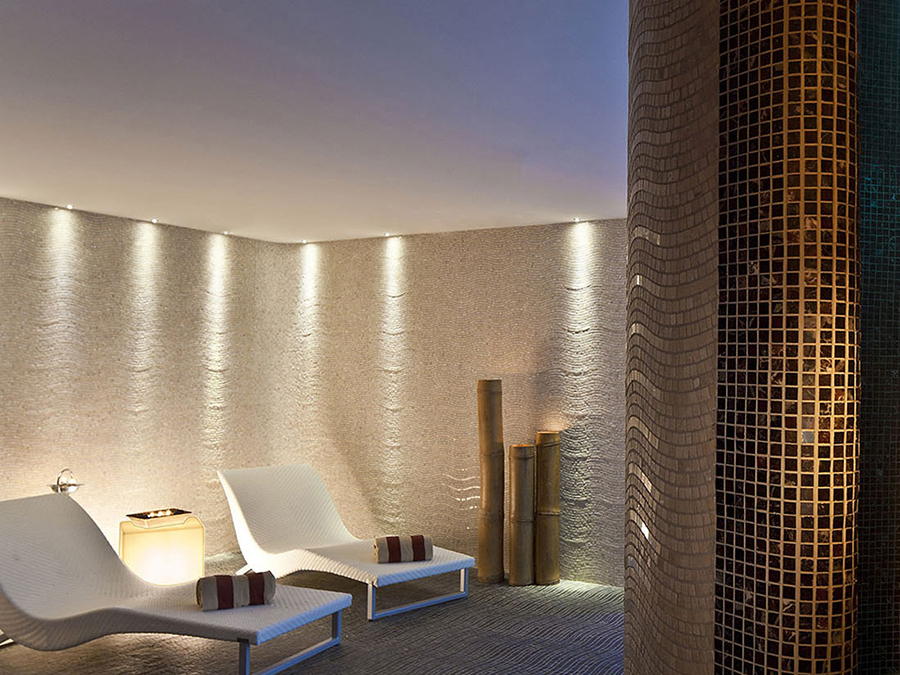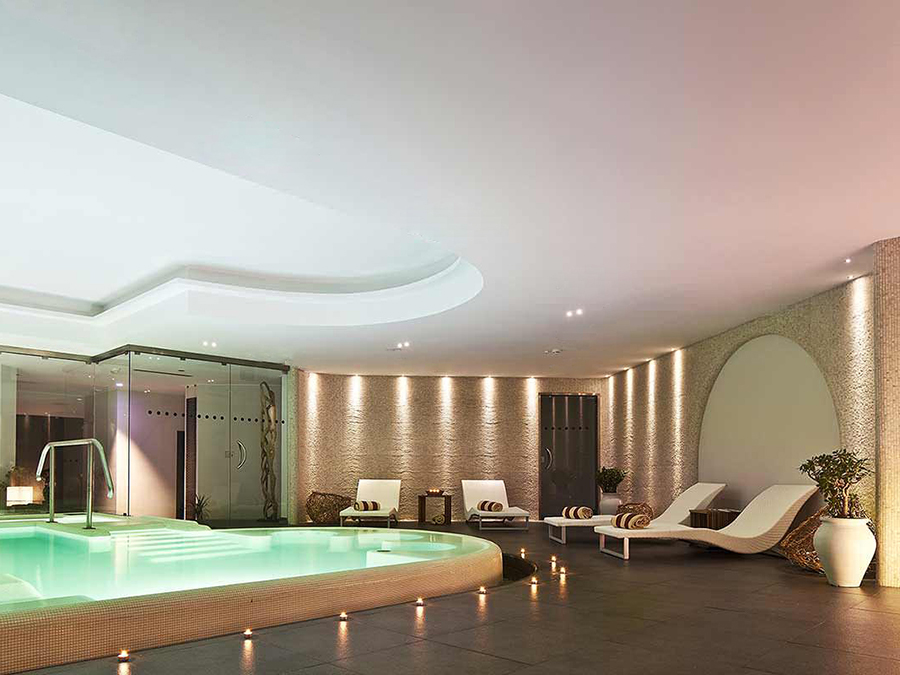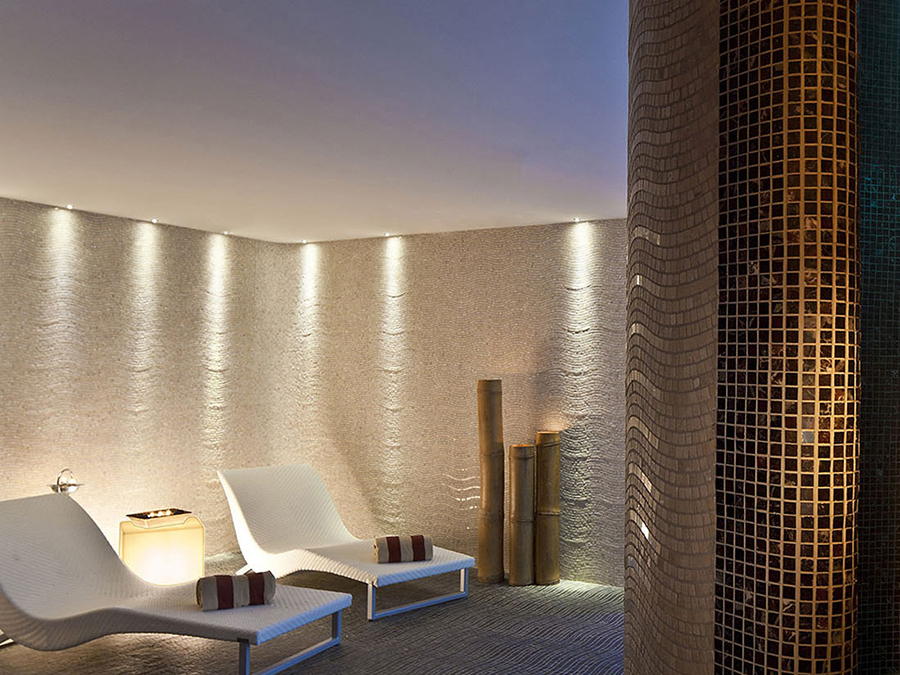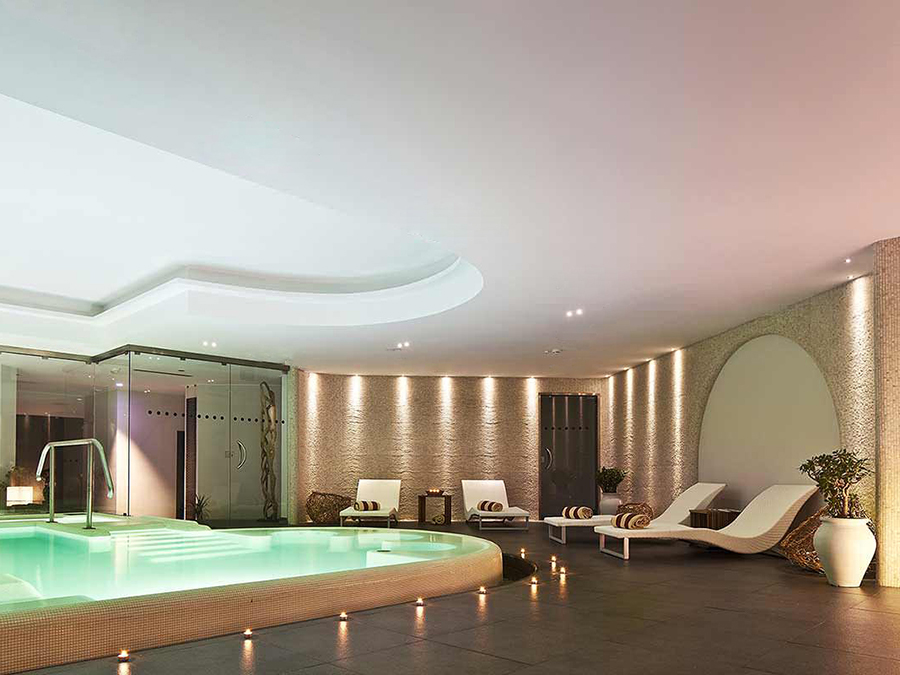 The construction features of a recessed outdoor nano spot
As previously explained the recessed spots can be easily installed in diverse applications such, as gardens, external paving, public spaces, paths, pedestrian areas, pools and wellness.
In order to withstand the very different climatic and environmental applications it is fundamental to guarantee an adequate resistance to corrosion, IP rating and diverse ambient temperature conditions.
The choice of SIMES for its Nanoled product range was obligatory: manufacture fixtures in stainless steel grade 316L from a single block and take advantage of the characteristics of this material to guarantee solidity and lifetime in the most extreme applications.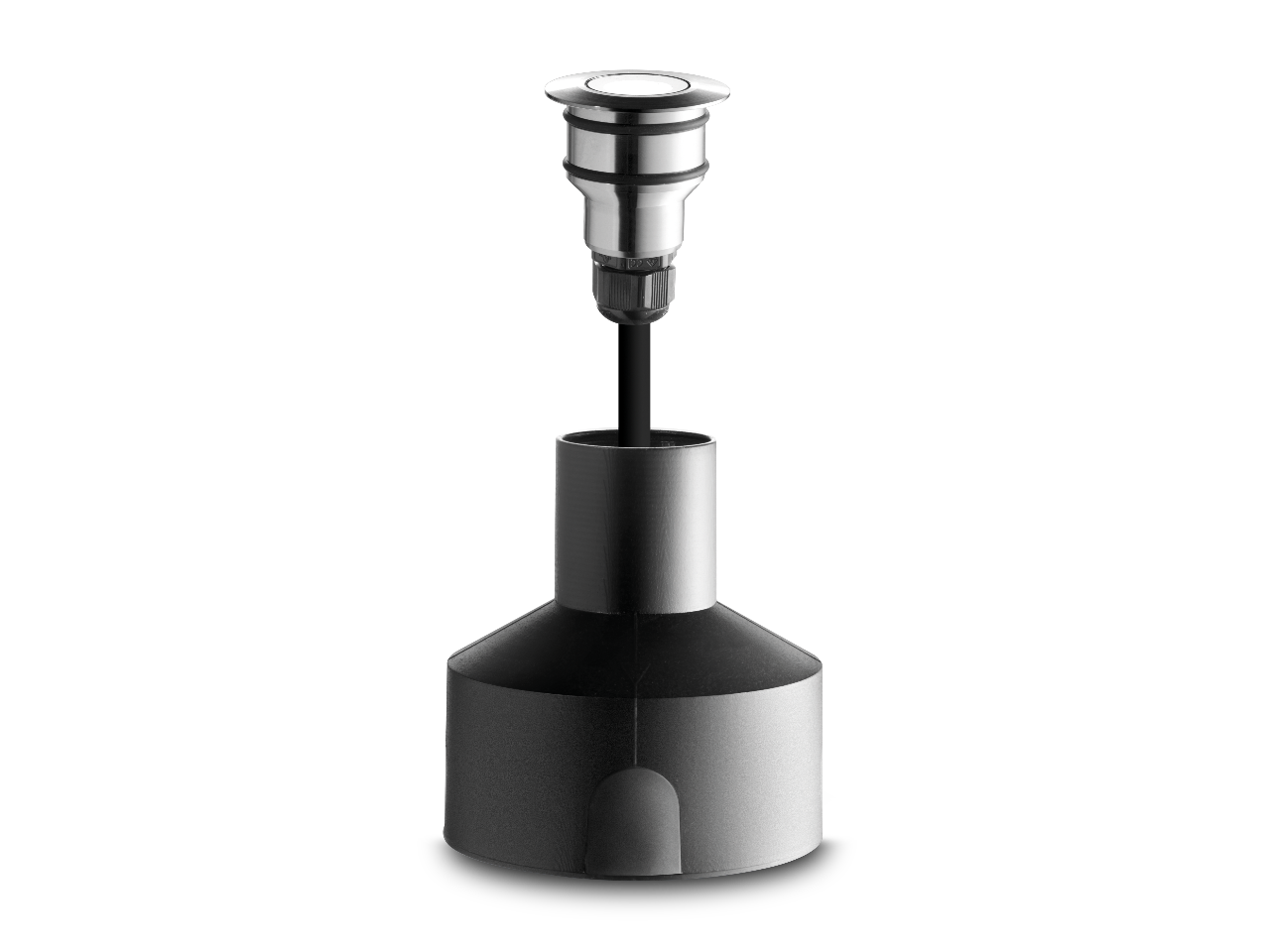 Design choice and quality of light
Design decisions can significantly determine the overall aspects of the illuminated spaces. The same space can take on totally different aspects that are determined by a series of complex factors. Discreet lighting effects or more striking or dramatic scenarios are a result of a balanced contrast between light and shadows.
The type of light distribution is of significant importance in order to achieve the desired result. This characteristic is determined by the selection of the specific beam angle.
Wide, medium or narrow beams create very different effects and are able to highlight architectural details in different ways. To emphasize a specific object from its surrounding context or accentuate surface textures. (see contrast of luminance)
The Nanoled range offers a wide selection of beam angles that can satisfy almost all project application requirements.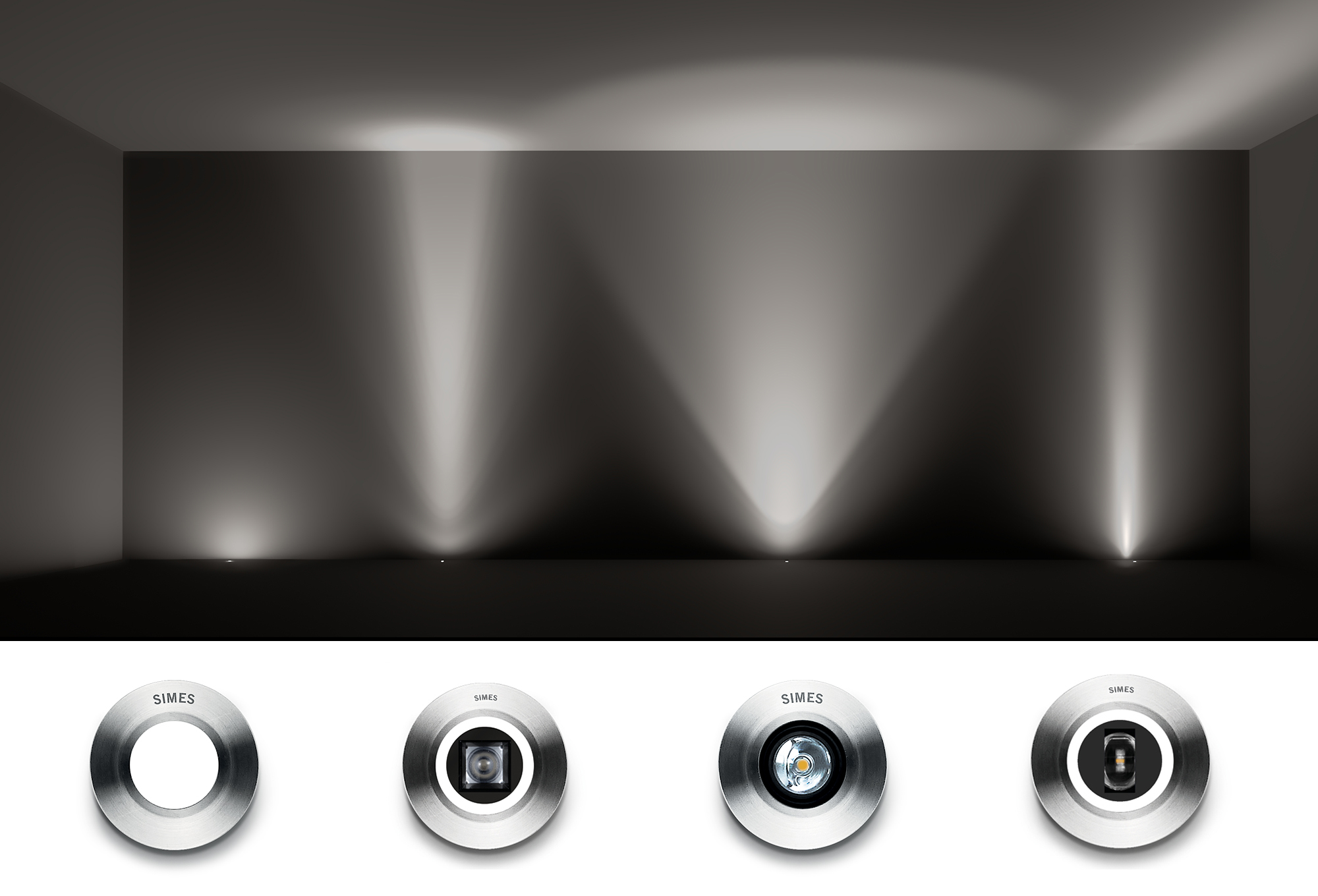 How to select the right recessed spot luminaire?
In order to select the right recessed spot we must not only focus our selection criteria on the technical or performance characteristics of a fixture.
To obtain a balanced result that is in line with our design criteria and generate the desired lighting scenario we must also consider more qualitative and quantitative aspects.
We must rely on the support of qualified lighting professionals not only to guide us in the selection of the right fixture but also to guide us in the lighting design process so to achieve the desired end results.
Simes has a wide range of small recessed fixtures with diameters ranging from 30mm to 85mm that can be installed either in the ground, walls or ceiling. (see the complete range).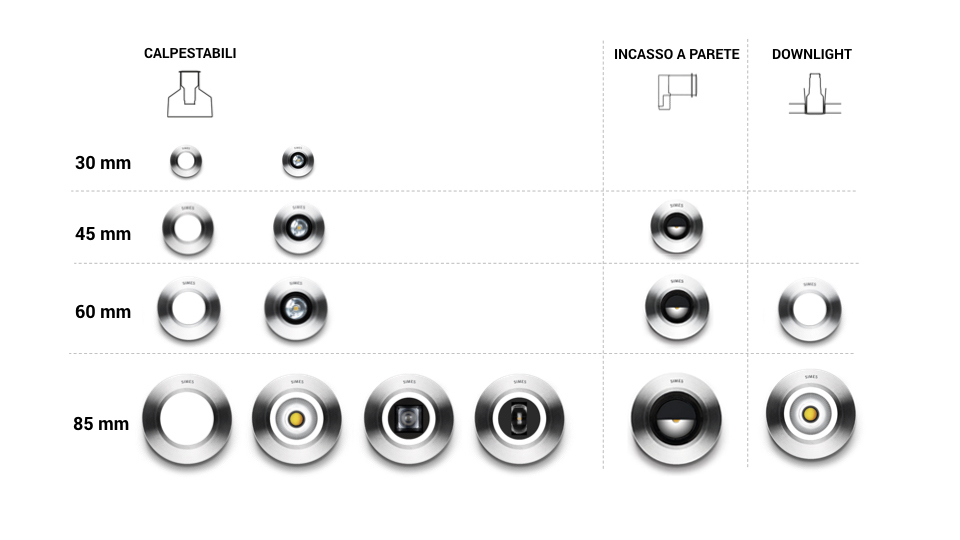 BOOK HERE YOUR ONLINE MEETING!
Fill in the form to receive more information, to share a project and know our newest outdoor collections. We will reply ASAP.