Published on
Nov 20, 2018
Architectural project by BP ARCHITECTS
Lighting project by BP ARCHITECTS and SIMES
Photography by Daniele Domenicali, Matteo Colla
---
The project wants to involve and to amaze: SIMES dresses TWINSET with light, by illuminating the facade of the renowned fashion company from Carpi during night time, also with a special attention to energy consumption.

The project of the new Twinset headquarter is about the enhancement and the recovery of a building heritage by retraining an anonymous industrial building into a prestigious headquarter of the company. In terms of comfort and energy efficiency, the results obtained granted this project the 2017 Sustainability Prize "The best green buildings nationwide", released by the Agency of Energy and sustainable development.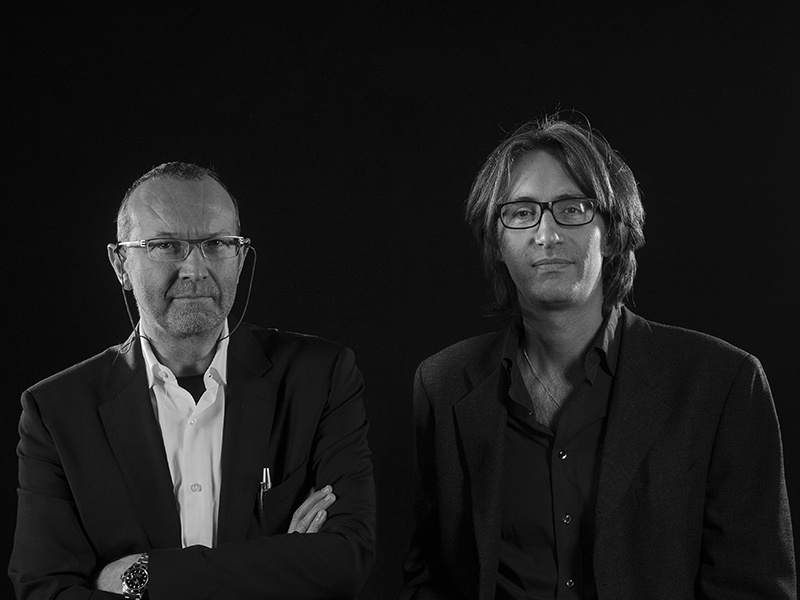 Silvio Binini and Emanuele Piccinini architects from Studio BP ARCHITECS
"The theme of reutilizing an anonymous industrial building of the seventies, dialogues with a winding extension on three levels that follow one another and whose reflections create a play of light, shadow, lines and volume "
Architectural concept
The architectural project of BP ARCHITECTS is characterized by the presence of vertical sunblinds installed on the uprights of the facade; they convey a strong mark of duality to the building: the lightness and the transparency of the glass in front view counteract the materiality of the cupper that coats the sunblinds. This is especially noticeable in a glimpse view and gets emphasized by the winding motion of the ribbons on the facade.
Lighting concept
Following an in-depth study and starting from the indications given by the client, the Minishape has been chosen as the undiscussed leading actor of the project. Although originally designed as a window frame light, for this project it has been used for a totally anti-conventional application.

Minishape, placed within the space between the blades of the sunblinds, uses a defined and controlled ellipsoidal beam that allows to illuminate the two sides simultaneously, where normally two lighting bodies would have been needed. To illuminate the entire façade as many lighting bodies have been installed as window frames , hence 319 luminaires totaling a consumption of 1.900 W. The use of Minishape has greatly reduced the costs of the operation: half the number of luminaires involved, less installation and labour costs, future maintenance costs and energy consumption.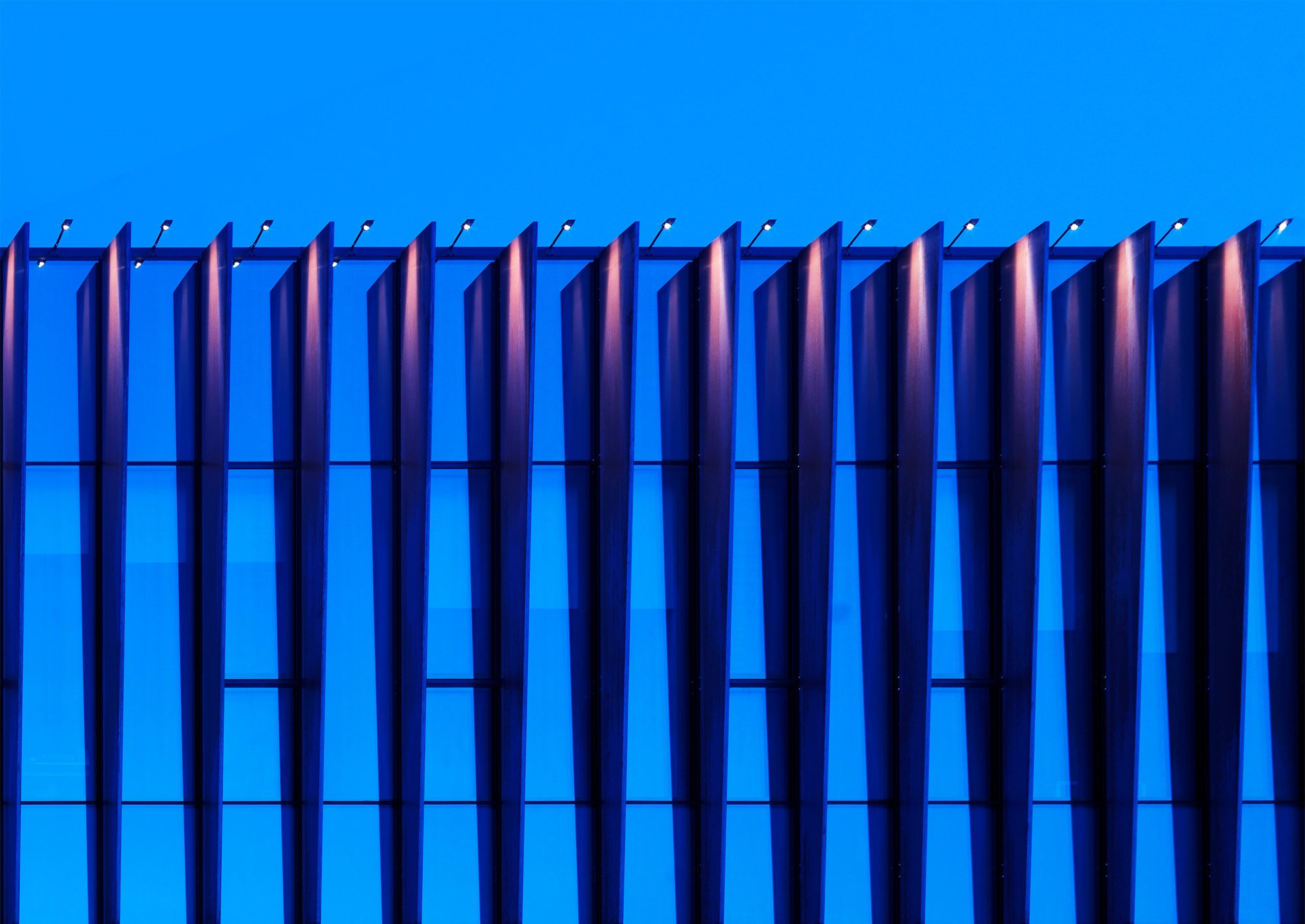 The effect obtained with this application is the one of a wave of dynamic light that changes with the variation of the perspective. When observed in the front, the lighting of the façade appears almost imperceptible to the eye. Shifting on a more diagonal perspective the lighting of the cupper blades are clearly perceptible, that scan the façade with a winding and rhythmical motion.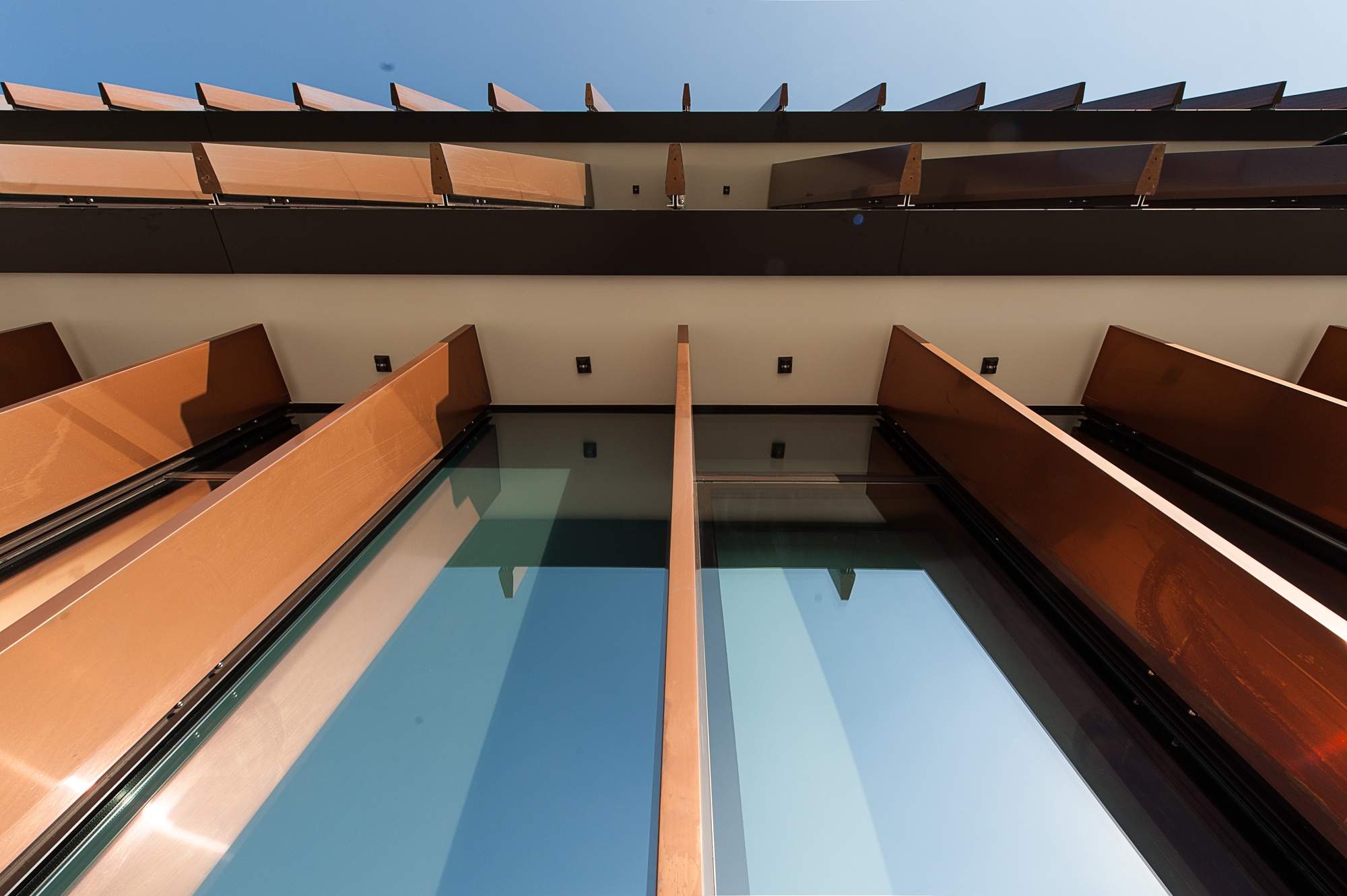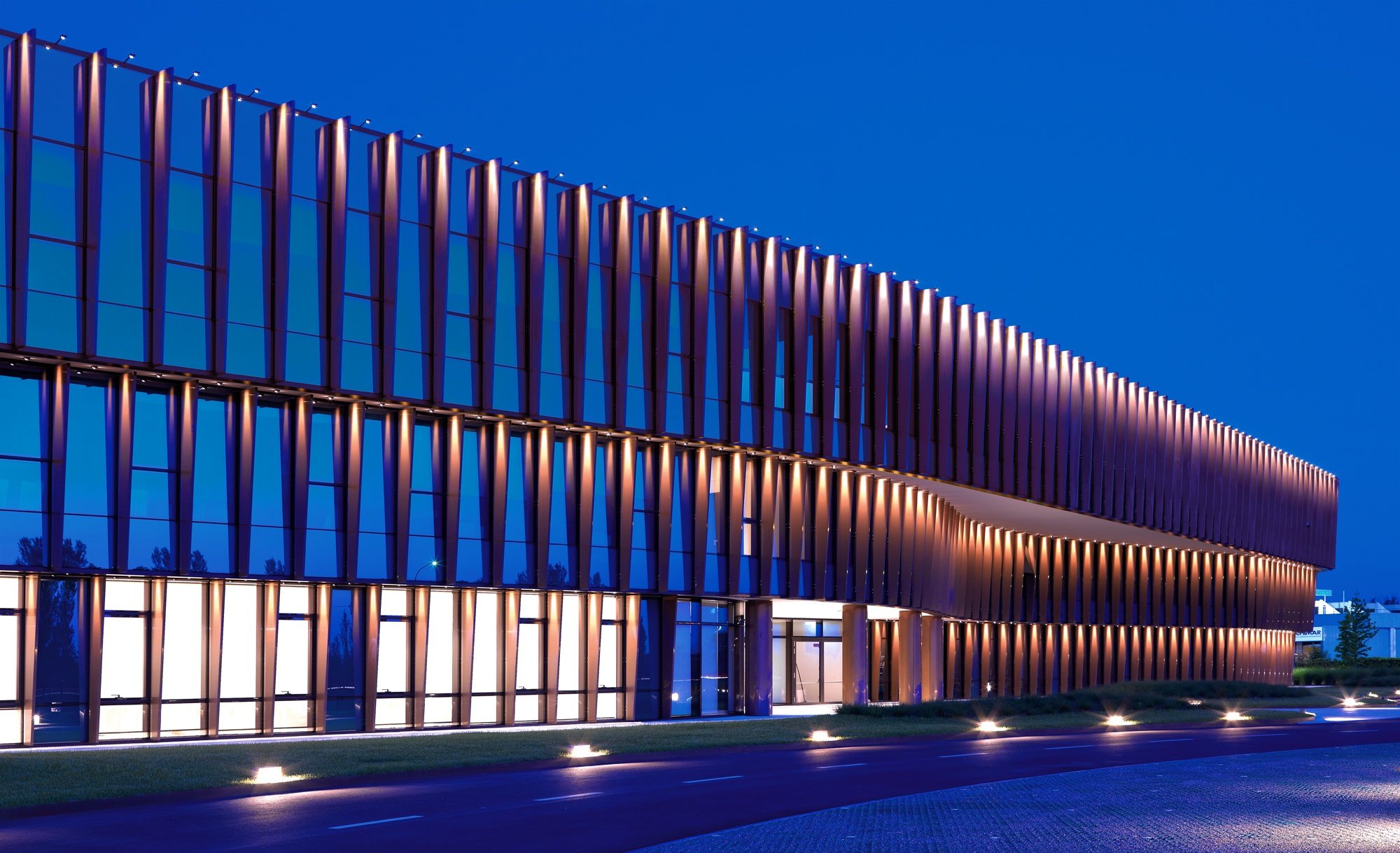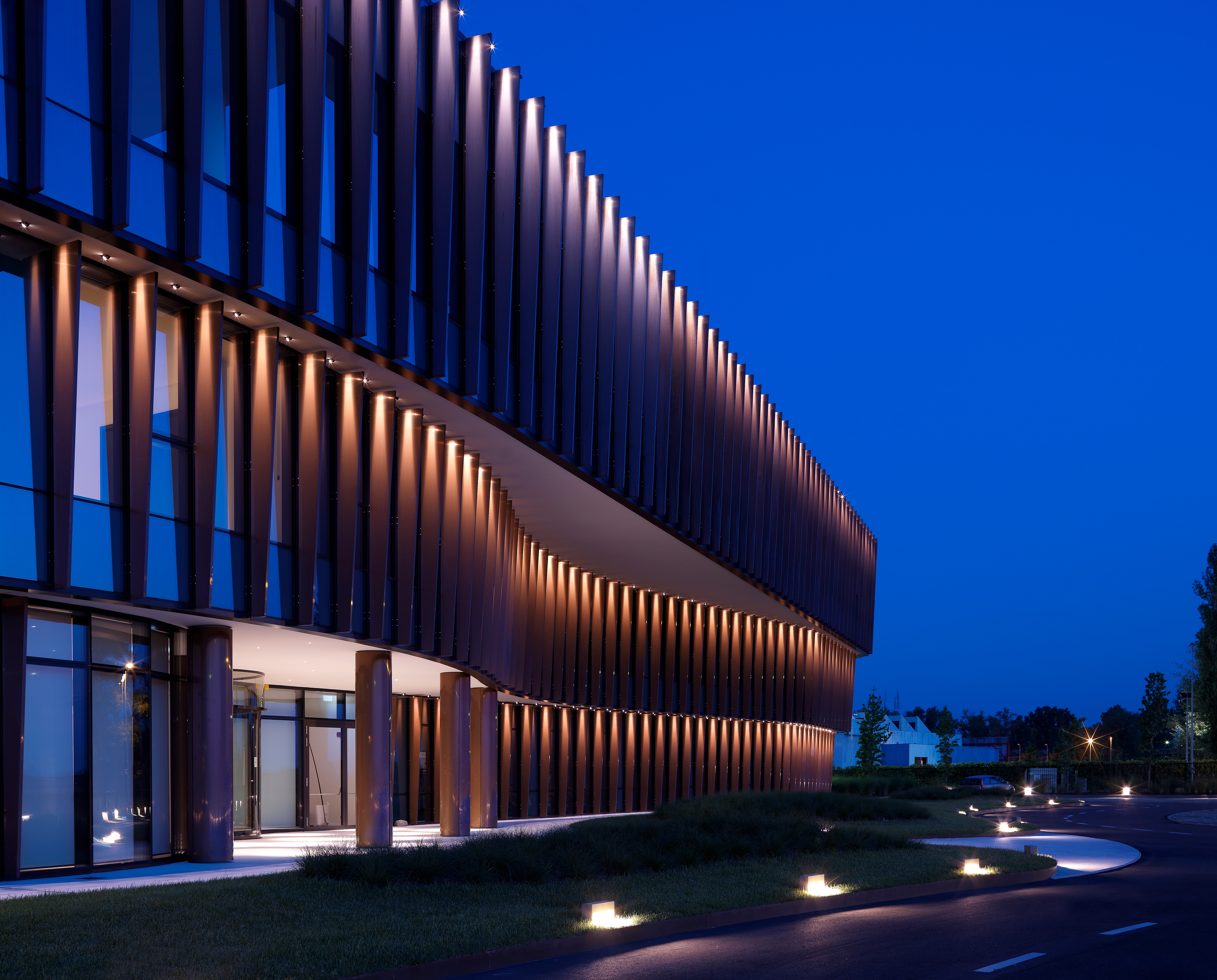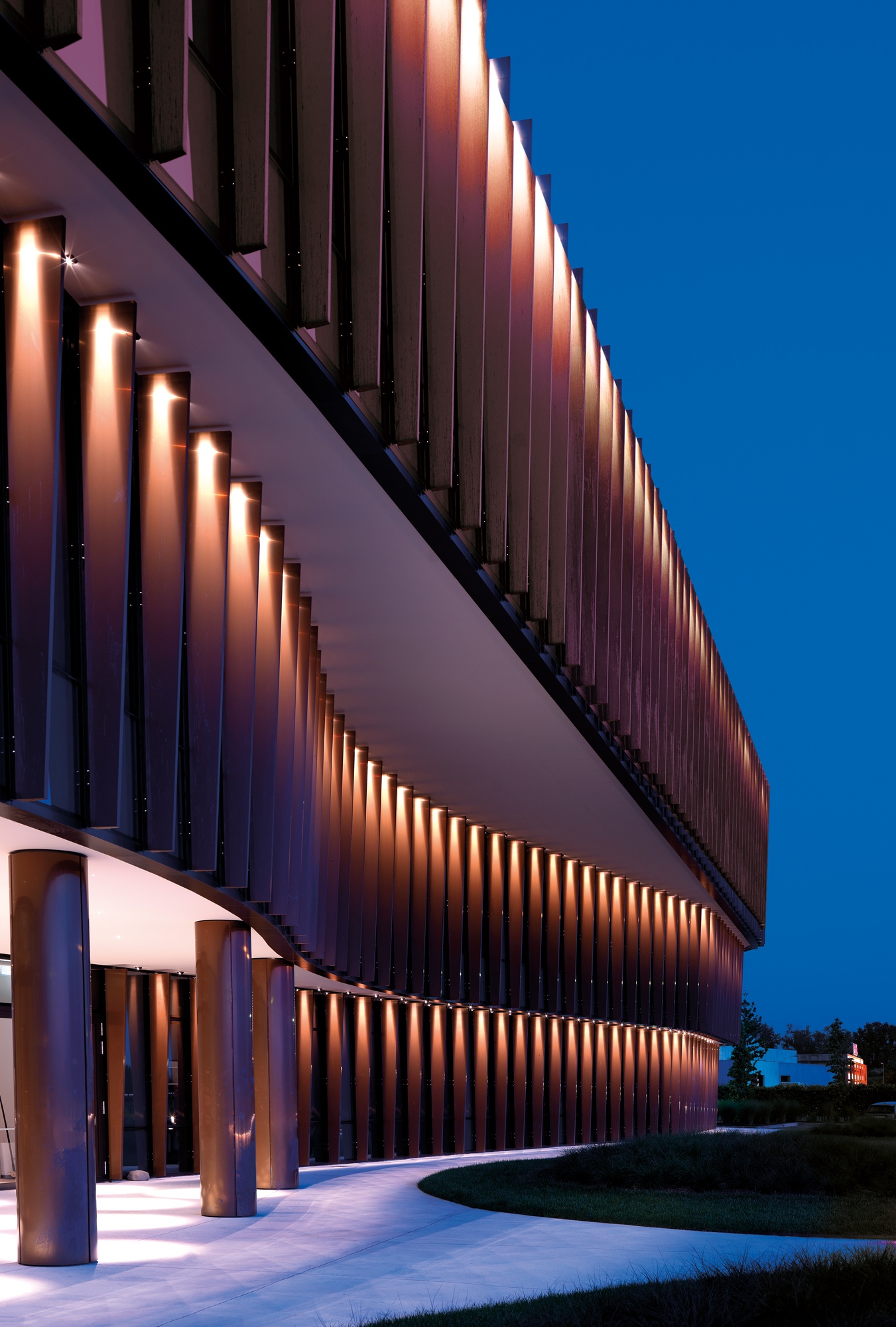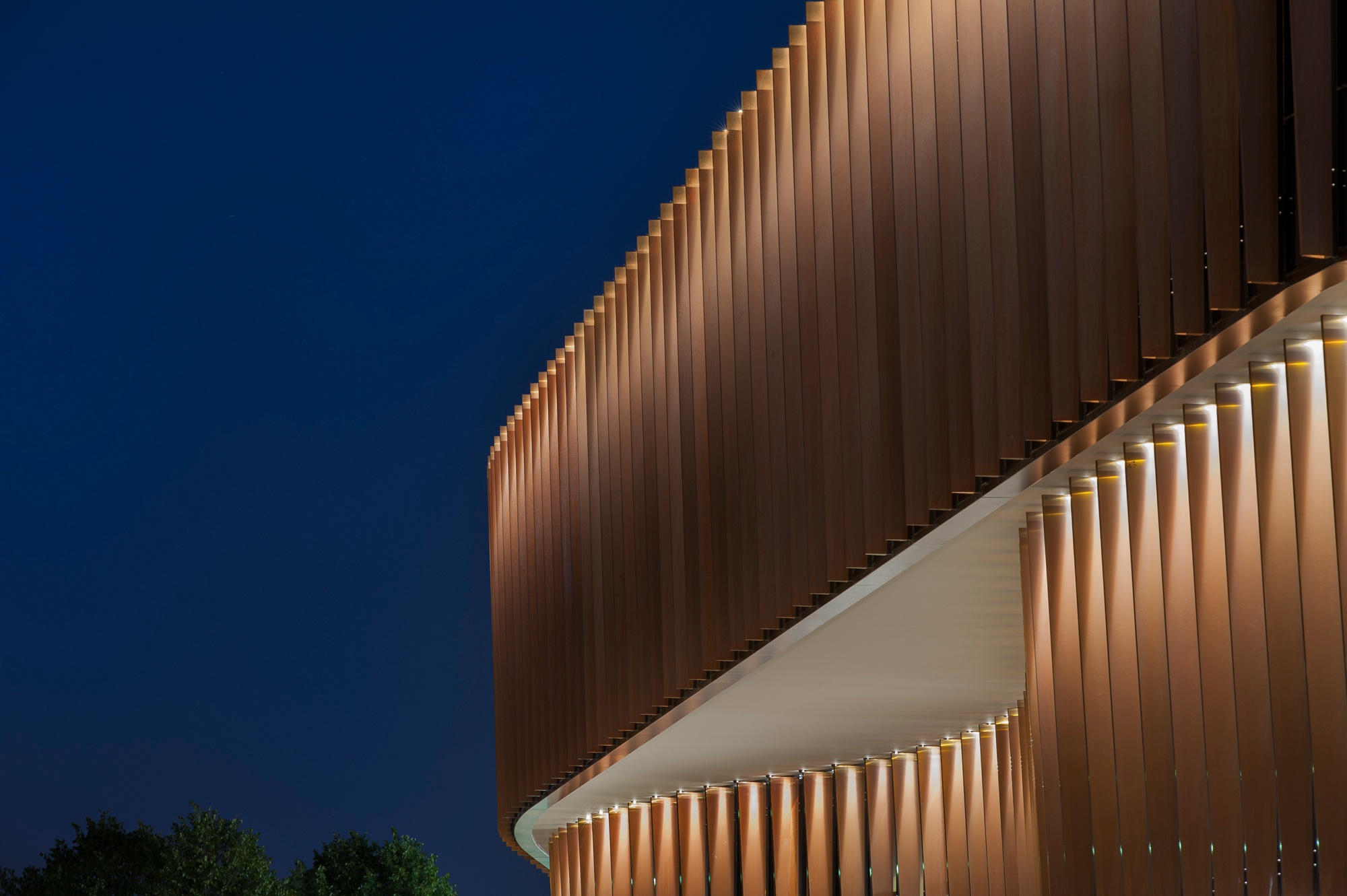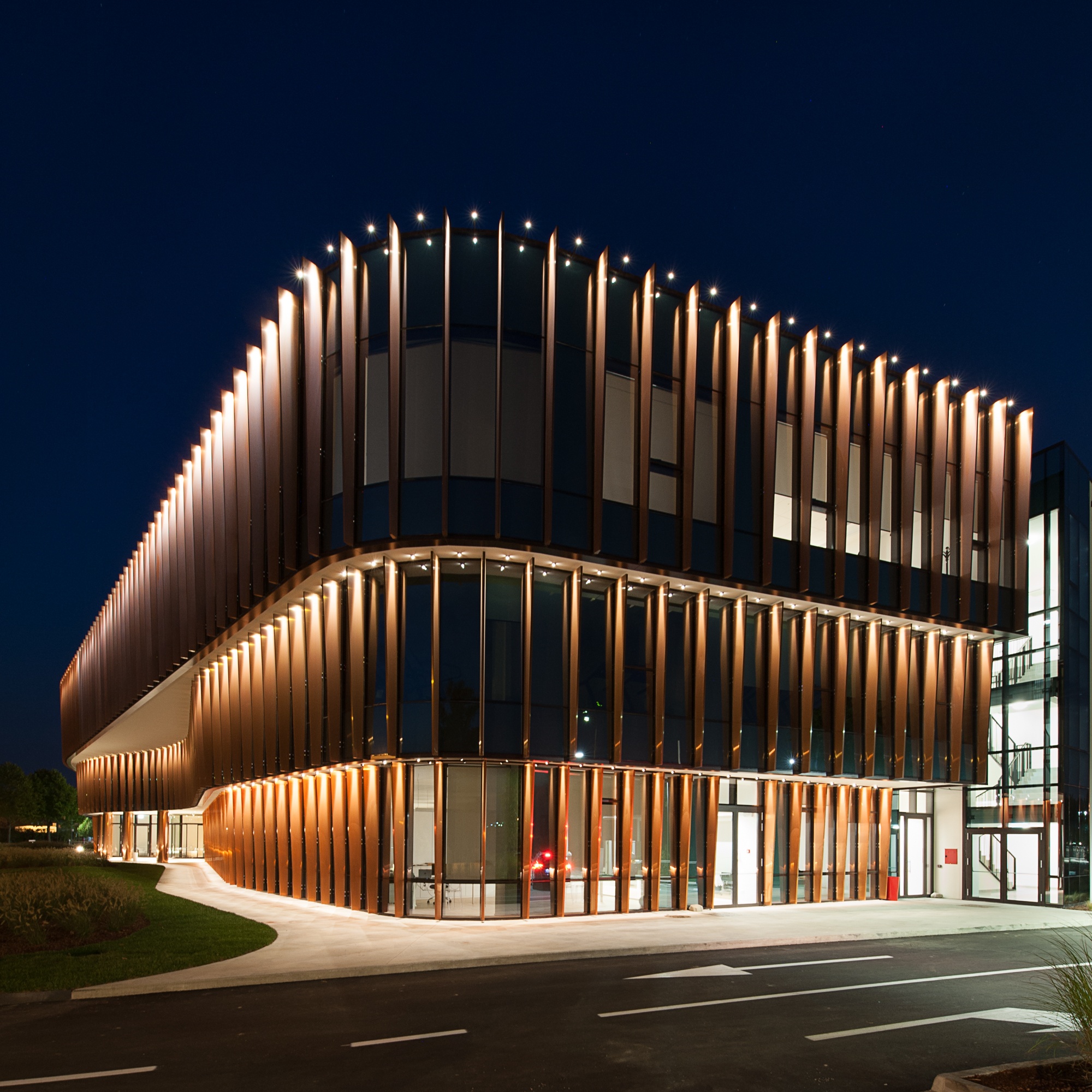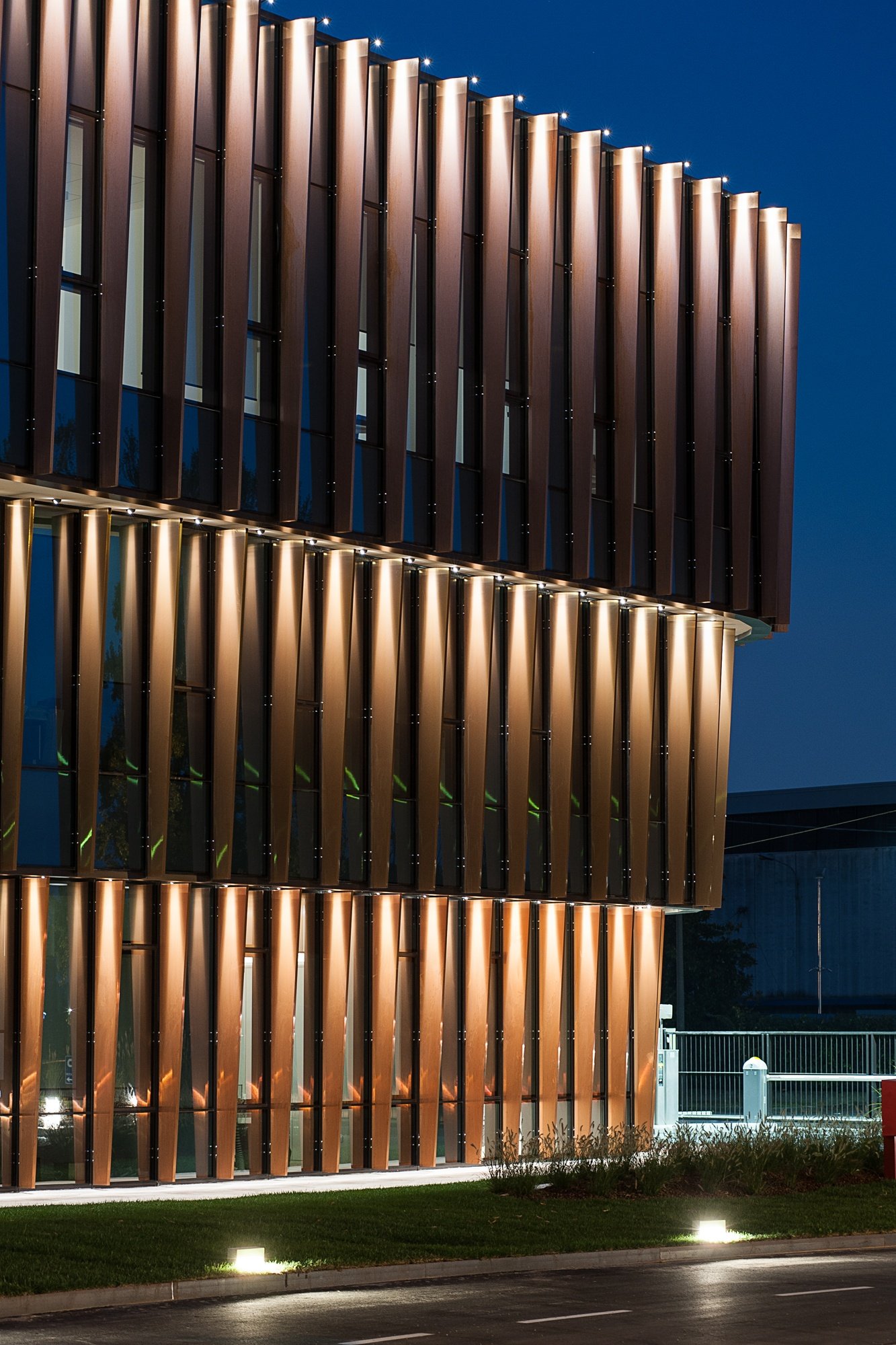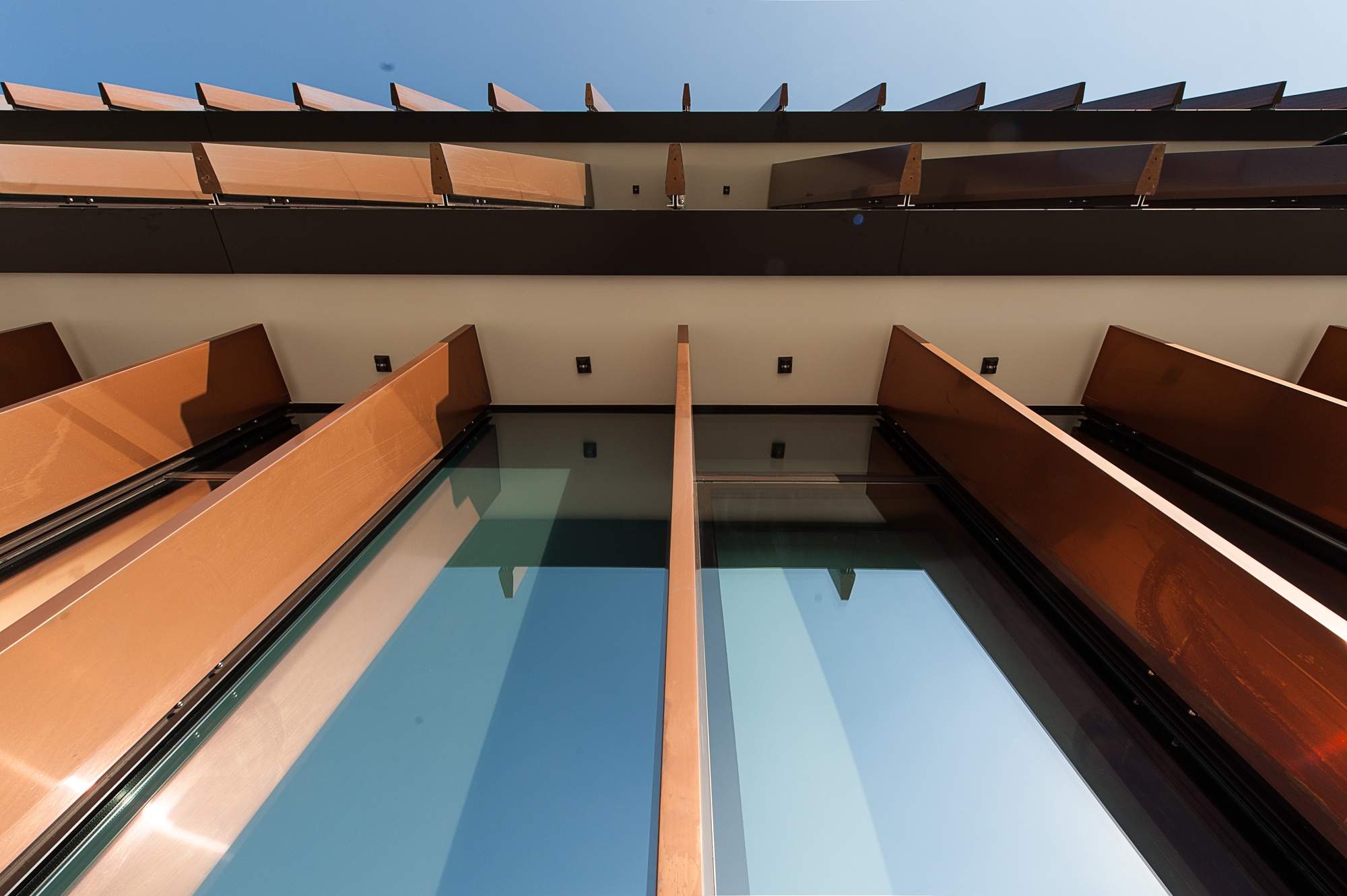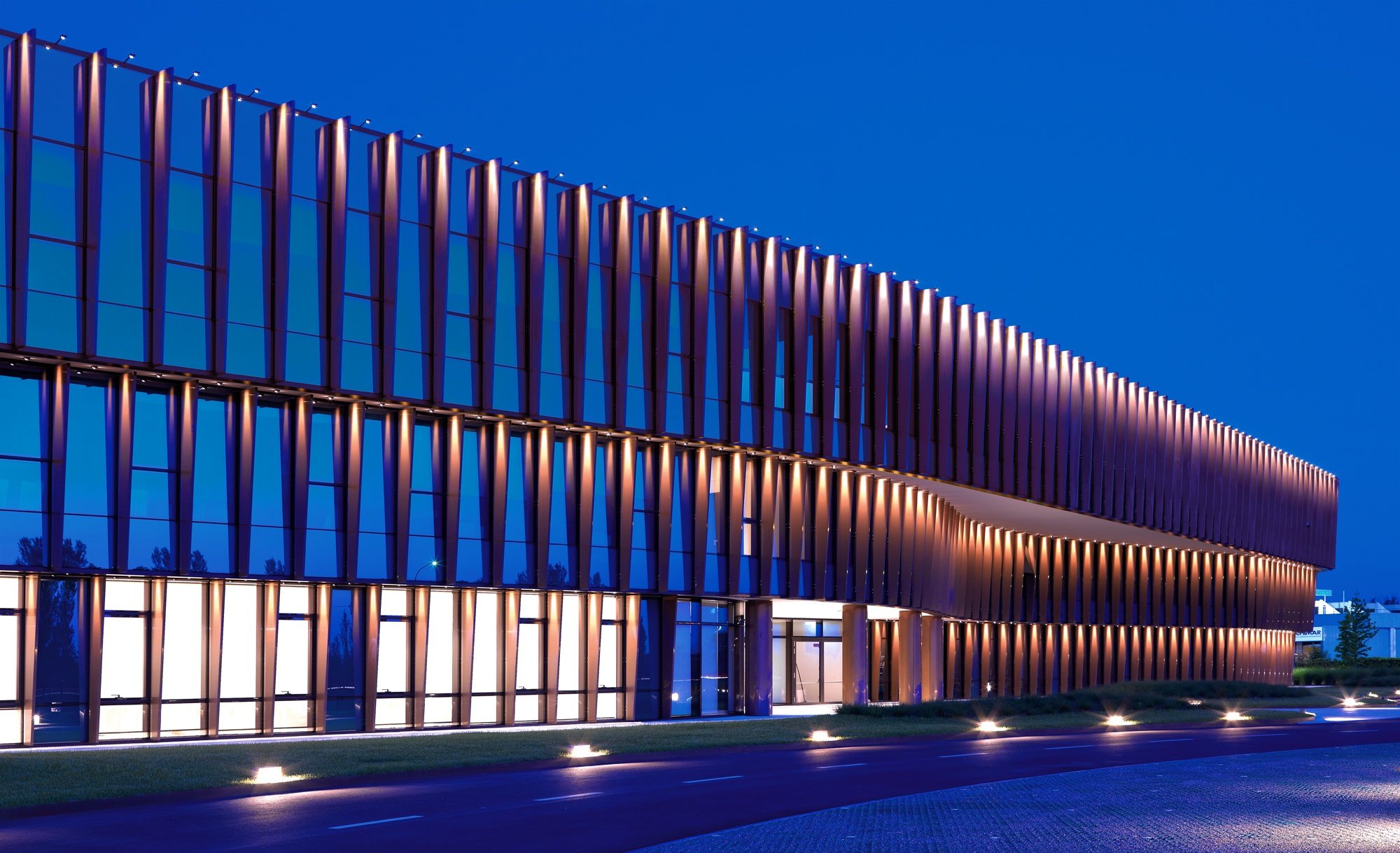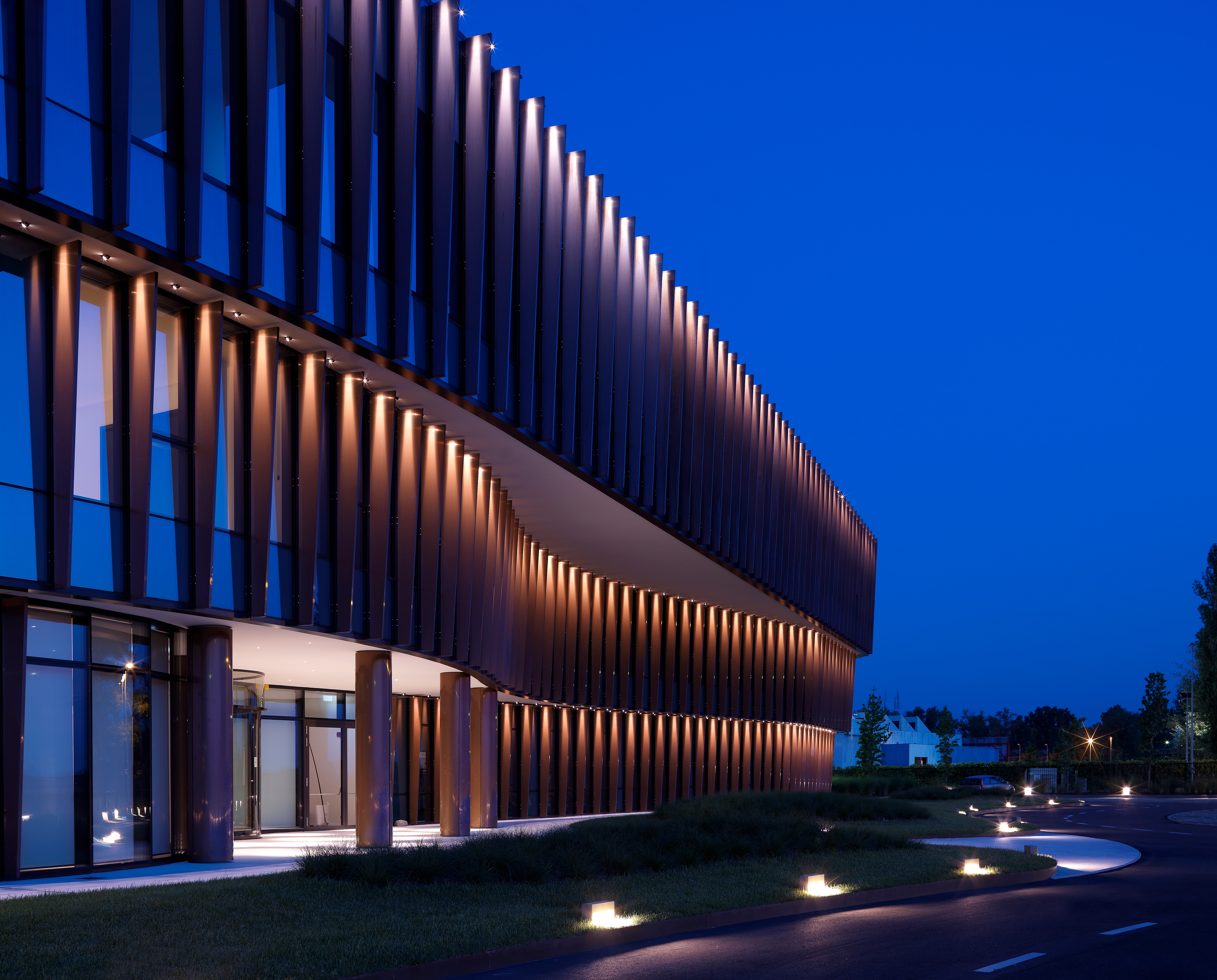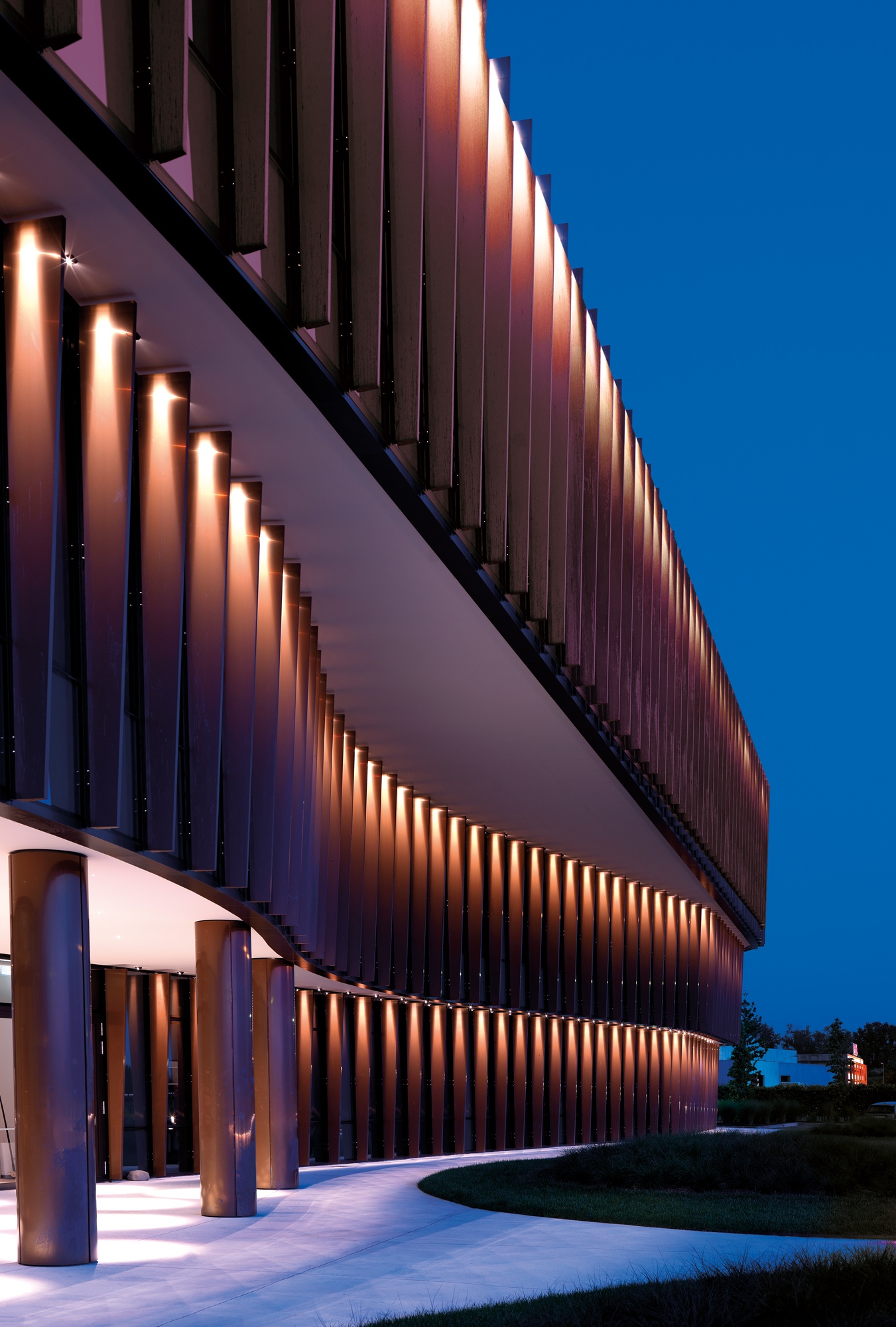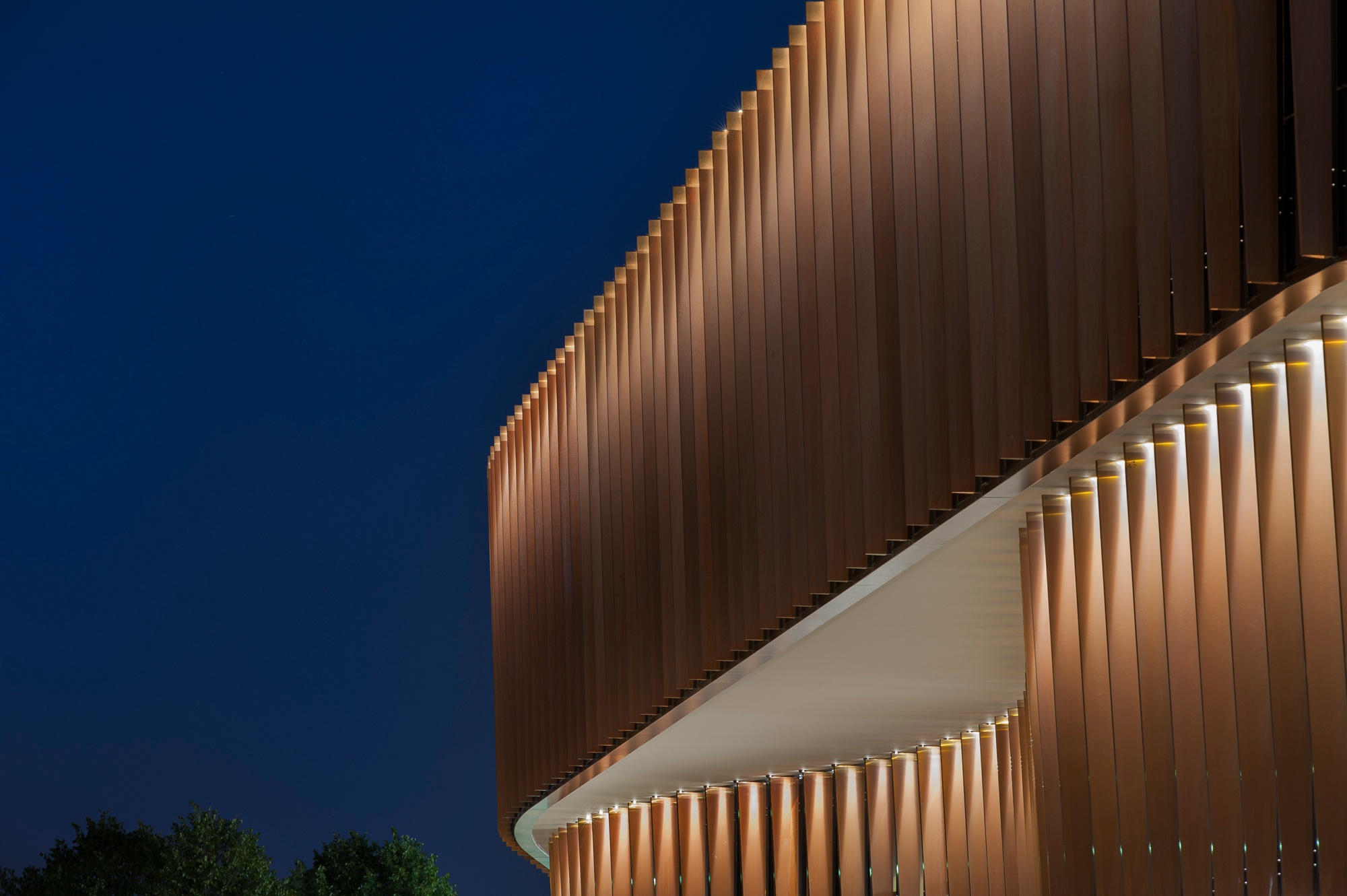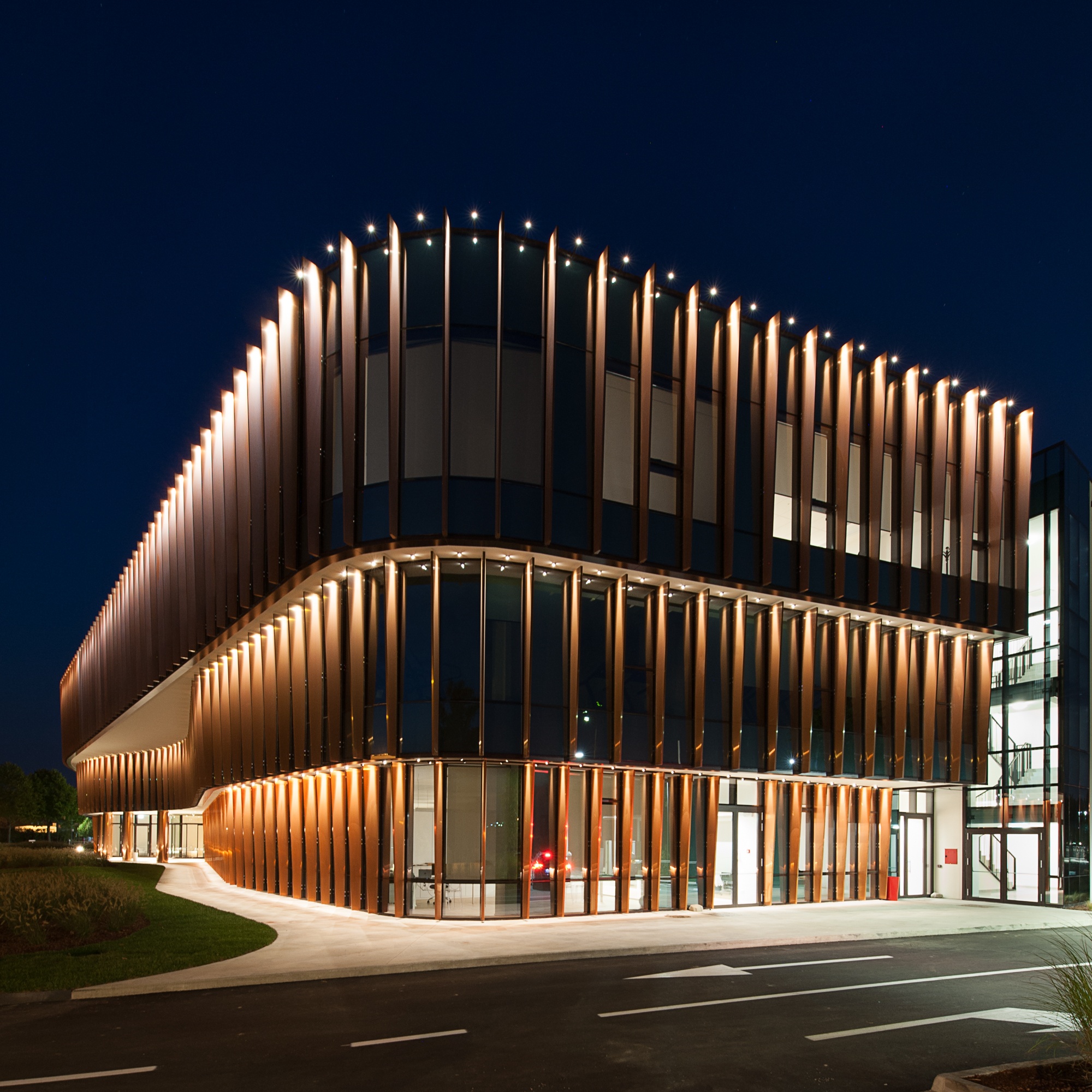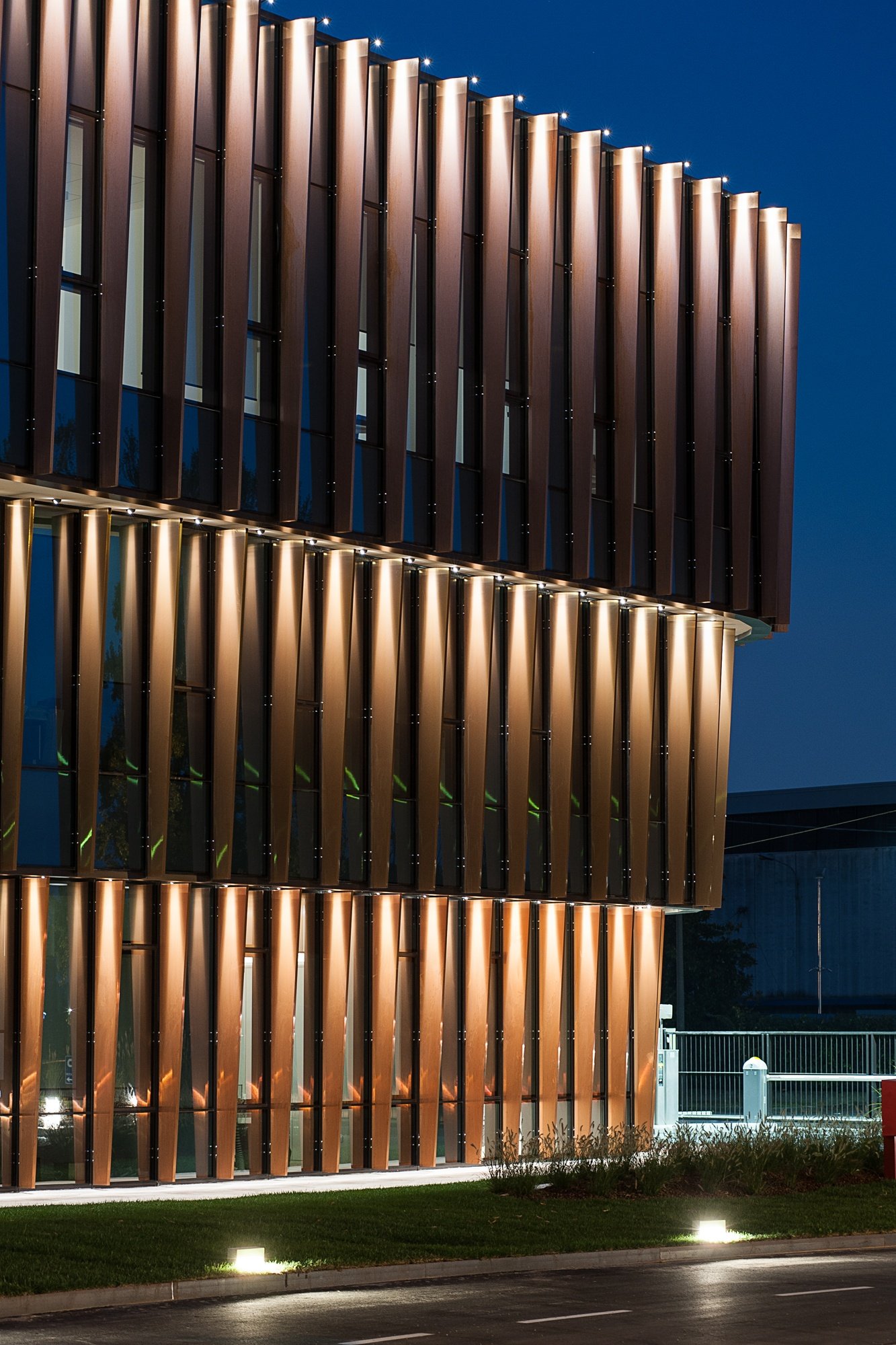 The product being dimmable, it has been possible to integrate Shape into a home automation control of the luminous emission: during night time, when the contrast of luminance is more pronounced by the obscurity of the sky, the intensity of the light diminishes, without the difference being caught by the eye of the observer and keeping the scenic perception of the architecture unchanged.