The "blades of light" of SIMES are extremely defined linear light beams, with a very precise beginning and end, obtained using special radial lens with a 170 ° opening radius. The light beams cut the darkness sharply, interposing a line of light without dispersion and smudging. The "blade of light" effect is such a creative tool that it can be used in the most varied applications: to decorate a wall or a column, to mark a path or to define a space, to create luminous designs, to mark the rhythm of a facade enhancing the elements of architecture. The "cuts of light" are a strong decorative element, which bring character and movement to the rooms, gives life to architectural structures and expresses the designer's creativity.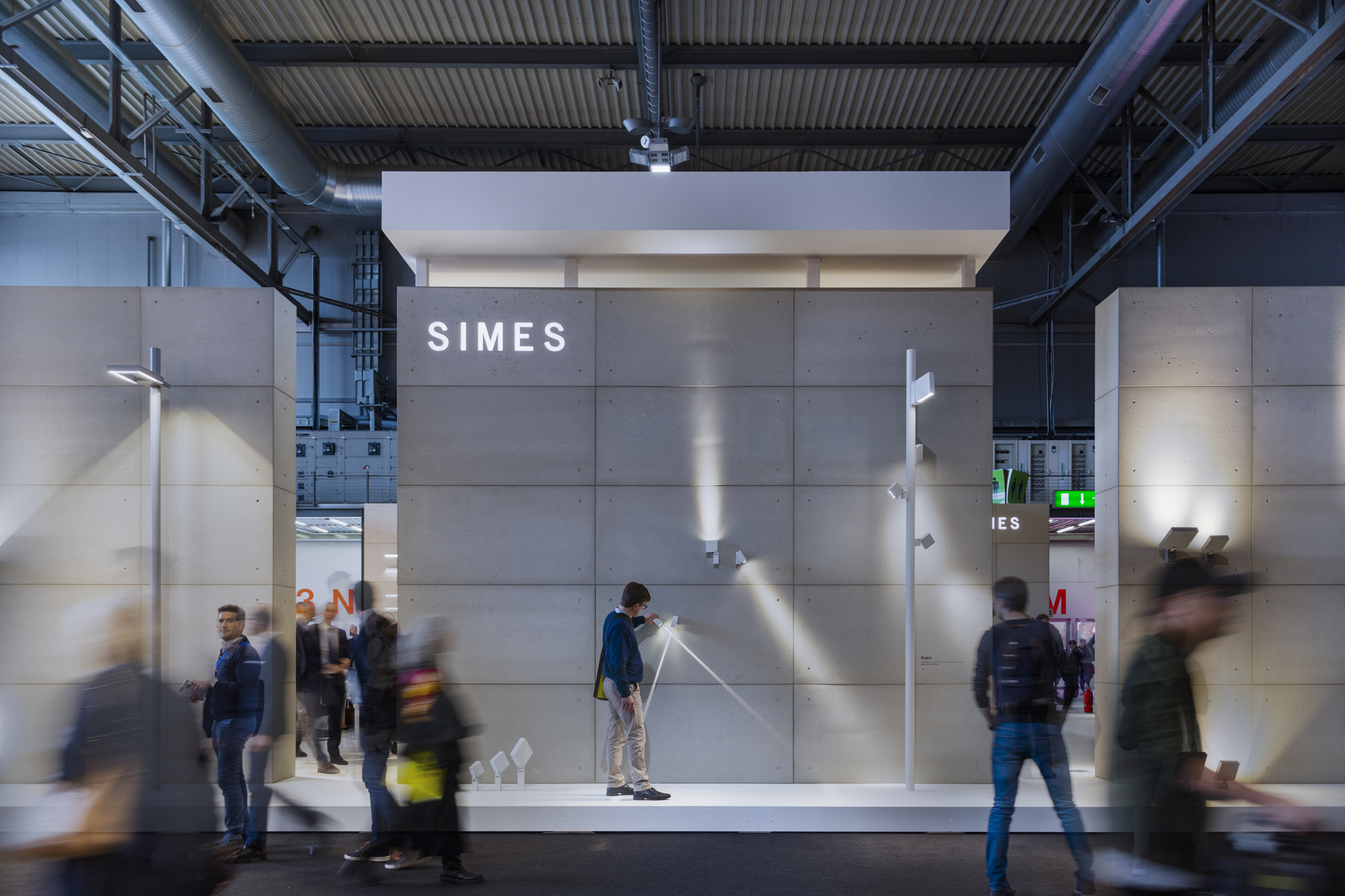 Simes' proposal
Simes' proposal for 2019 includes two new LED projectors for outdoor spaces, Microstage e Microkeen, designed according to a totally innovative logic. What differentiates them from the already existing products is the special radial optics called "Blade of Light", which allows to obtain a linear, adjustable and modular light beam.
Let's analyze the characteristics one by one ...
Projectors. The projectors are devices that allow to project a beam of light of considerable intensity, to illuminate a scene or part of it. The projectors are considered as "addititional lighting", as they have a material body that adds to the scenes by modifying their structure. Additional lighting is important to choose the luminaires not only for the quality of their light, not only for their lighting effect, but also for their aesthetic impact on the scene: in particular we have to consider the arrangement of the projectors in the architecture, avoiding uncontrolled mixture of different types of luminaires. Microstage and Microkeen are very familiar to Simes' linearity and cleanliness of the shapes and products are treated as true design objects. It is then up to the designer's ability to enhance its elegance by arranging them in a balanced relationship with architecture.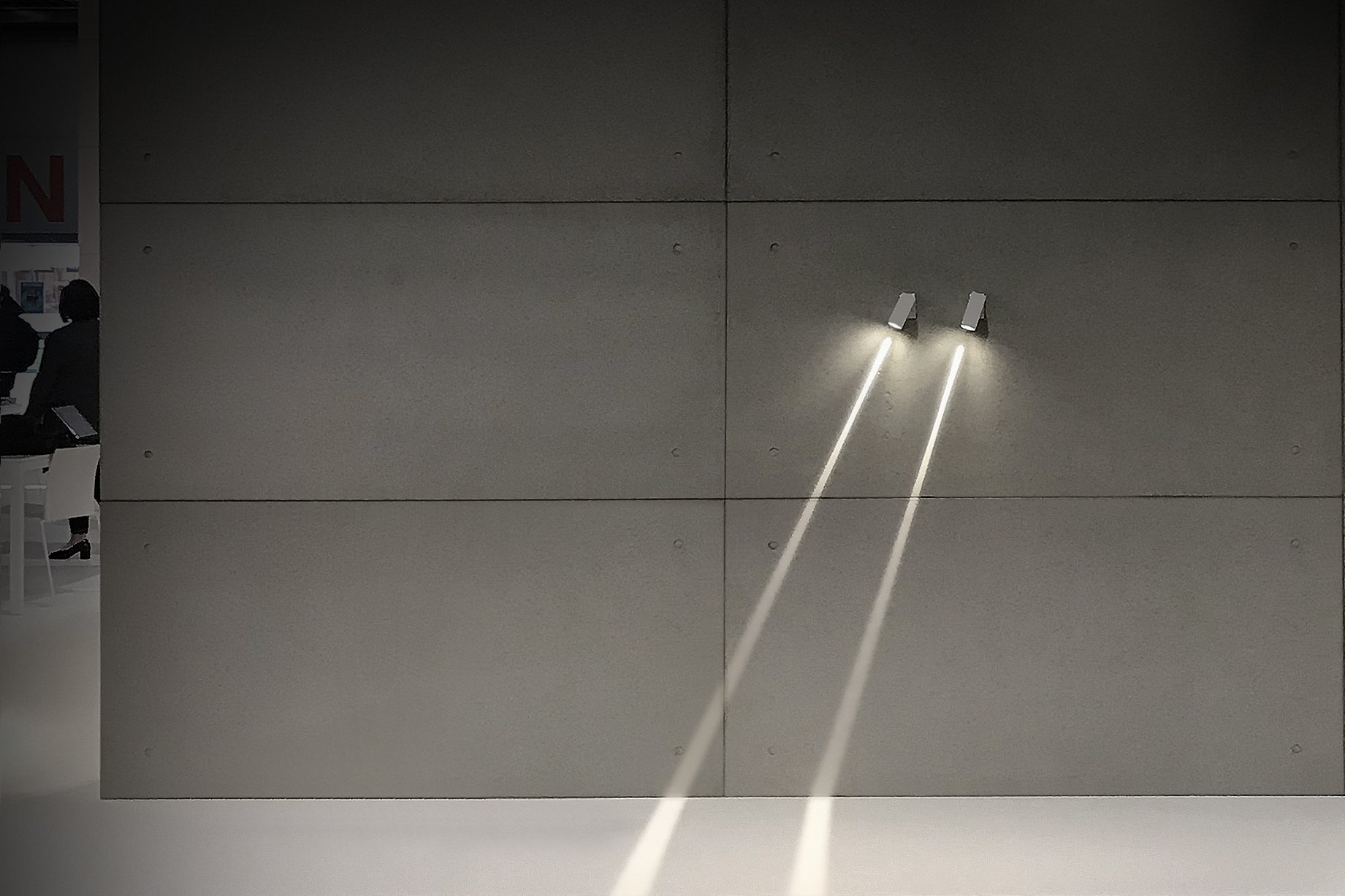 LED. In the past, the old light fixtures had much more important dimensions and therefore very different logic in their application from those that are now engineered in LED: nowadays we can count on a renewed light design, which involves the use of micro-fixtures with minor impact on the architecture. Microstage and Microkeen, although extremely small, house an integrated power supply, while the new LED technology gives maximum freedom of expression to the needs of the designers.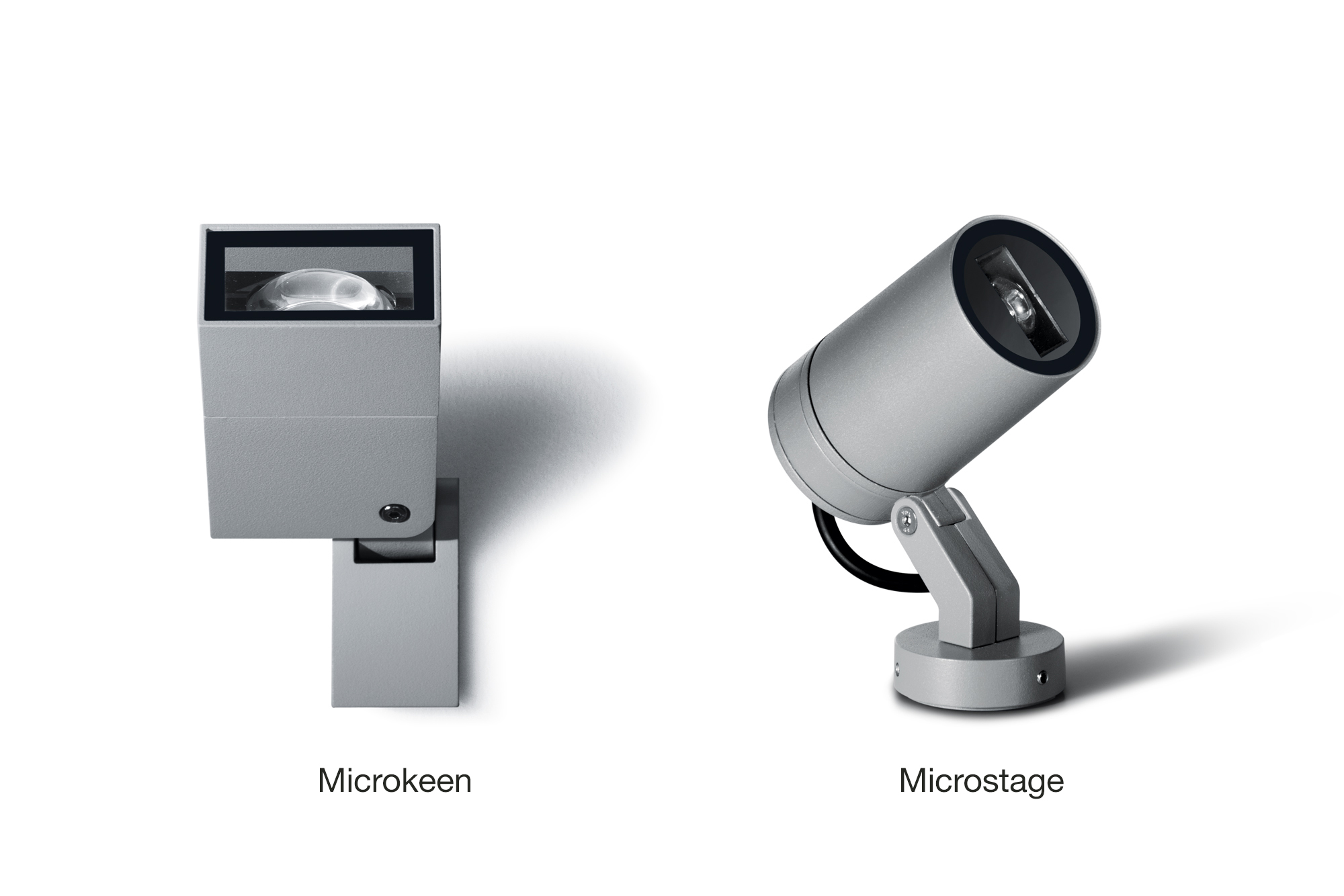 Special radial optics called "Blade of Light". When we talk about a narrow beam, we usually mean a beam between 10 ° and 15 °, which uses special lenses that are applied directly to the LED. Luminaires with a distribution angle below 20 ° are called spots, above that threshold they are called floods. Microstage and Microkeen deviates from this definition and propose an extremely innovative use of light. To create the light blades, a special 170 ° radial lens is used, which allows a very clear and smudge-free linear beam to be reproduced.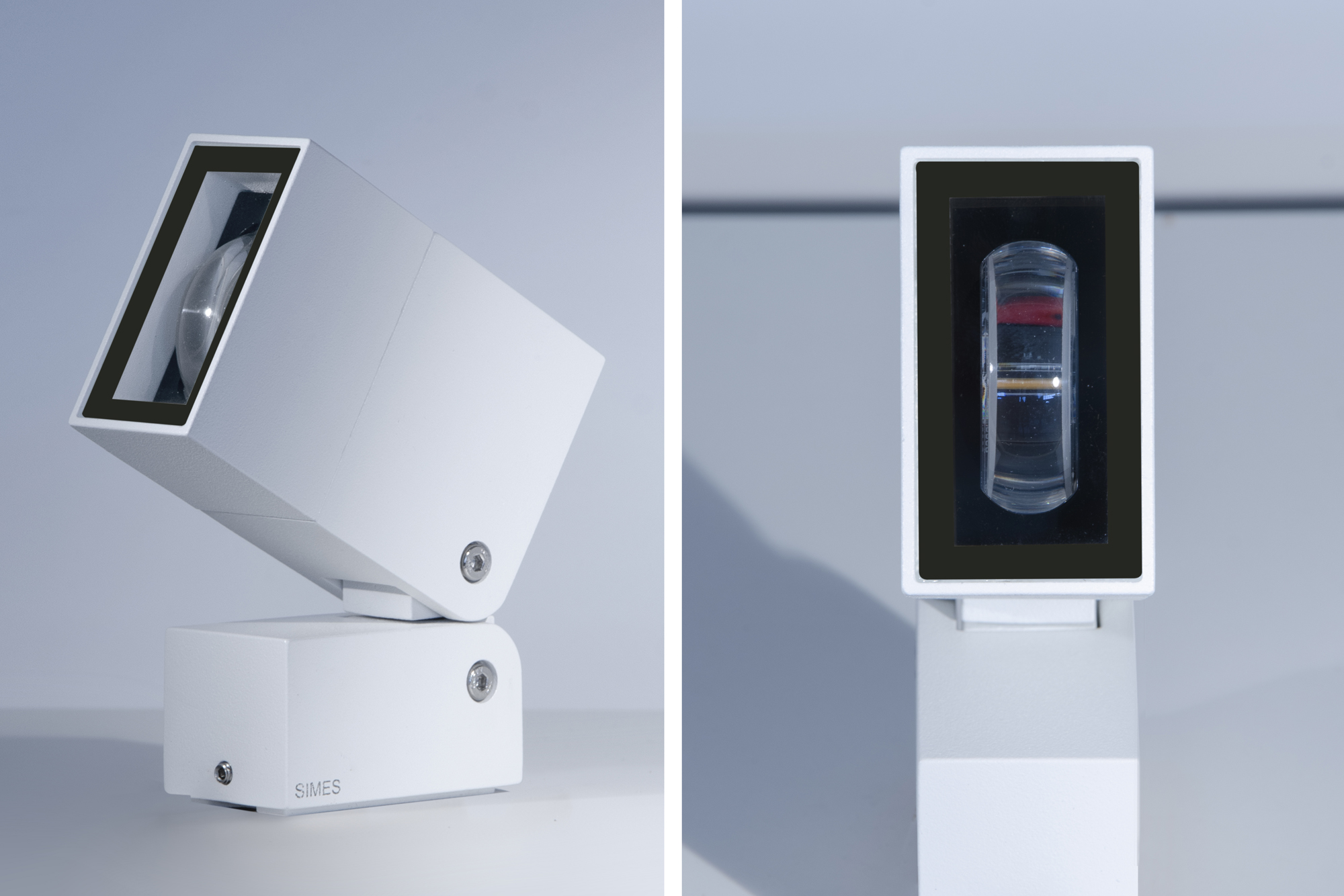 Adjustable. Microstage and Microkeen give several application possibilities to the lighting designer, as their "articulated head" allows to orient the beam according to different inclinations and on different axes, making the instrument very adaptive to the architectural scene. The projector can be positioned near the wall to obtain the sharp and marked light blade, in order to create a "sign of light", but the distance is subjective and depends on the type of effect you want to create.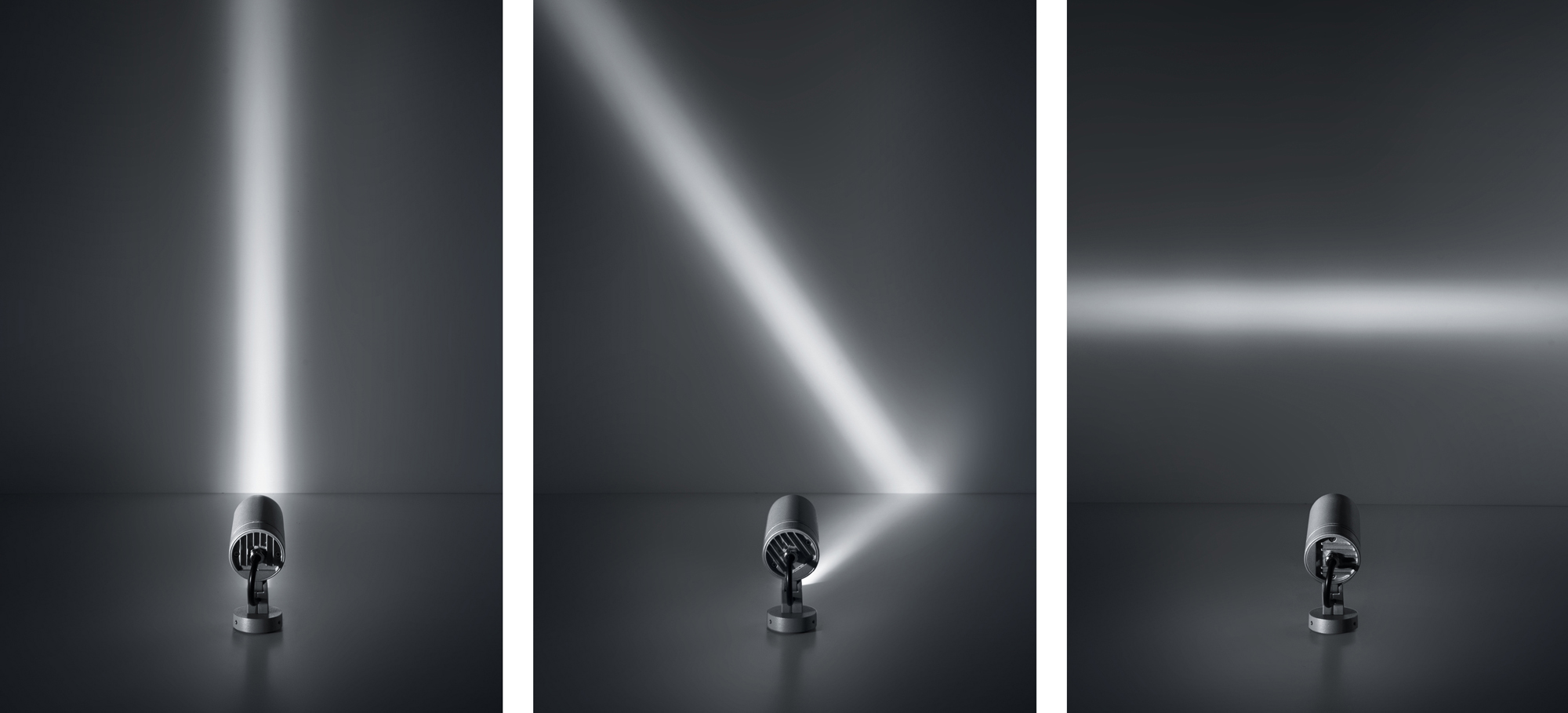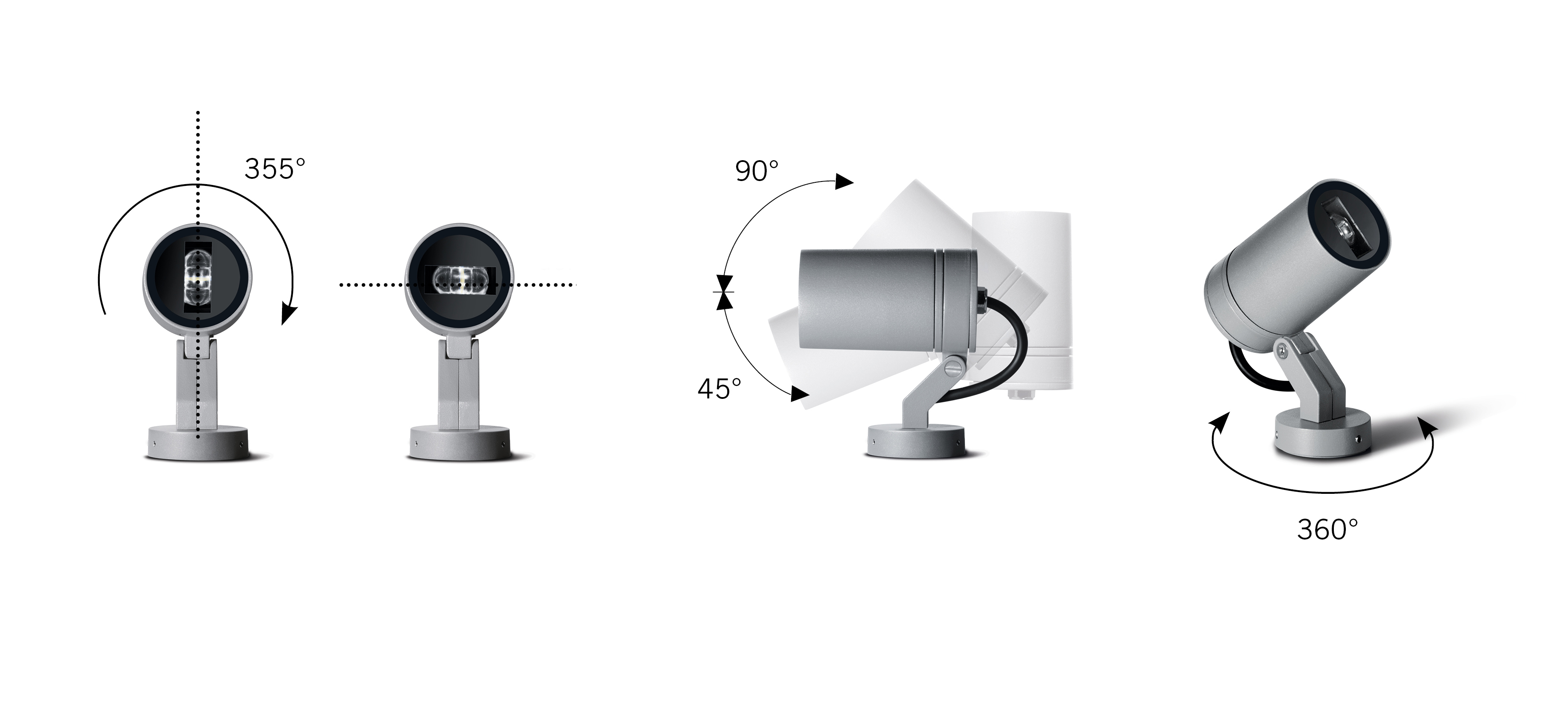 Modular. The flexibility of use of these incredible projectors is further enhanced by the possibility of modulating the beam, establishing exactly where the beam begins and ends. This functionality is obtained by means of special adhesive blinds provided, which can be applied on the projector glass to customize the degree of beam opening, adapting it perfectly to the scene to be illuminated and to the designer's creativity.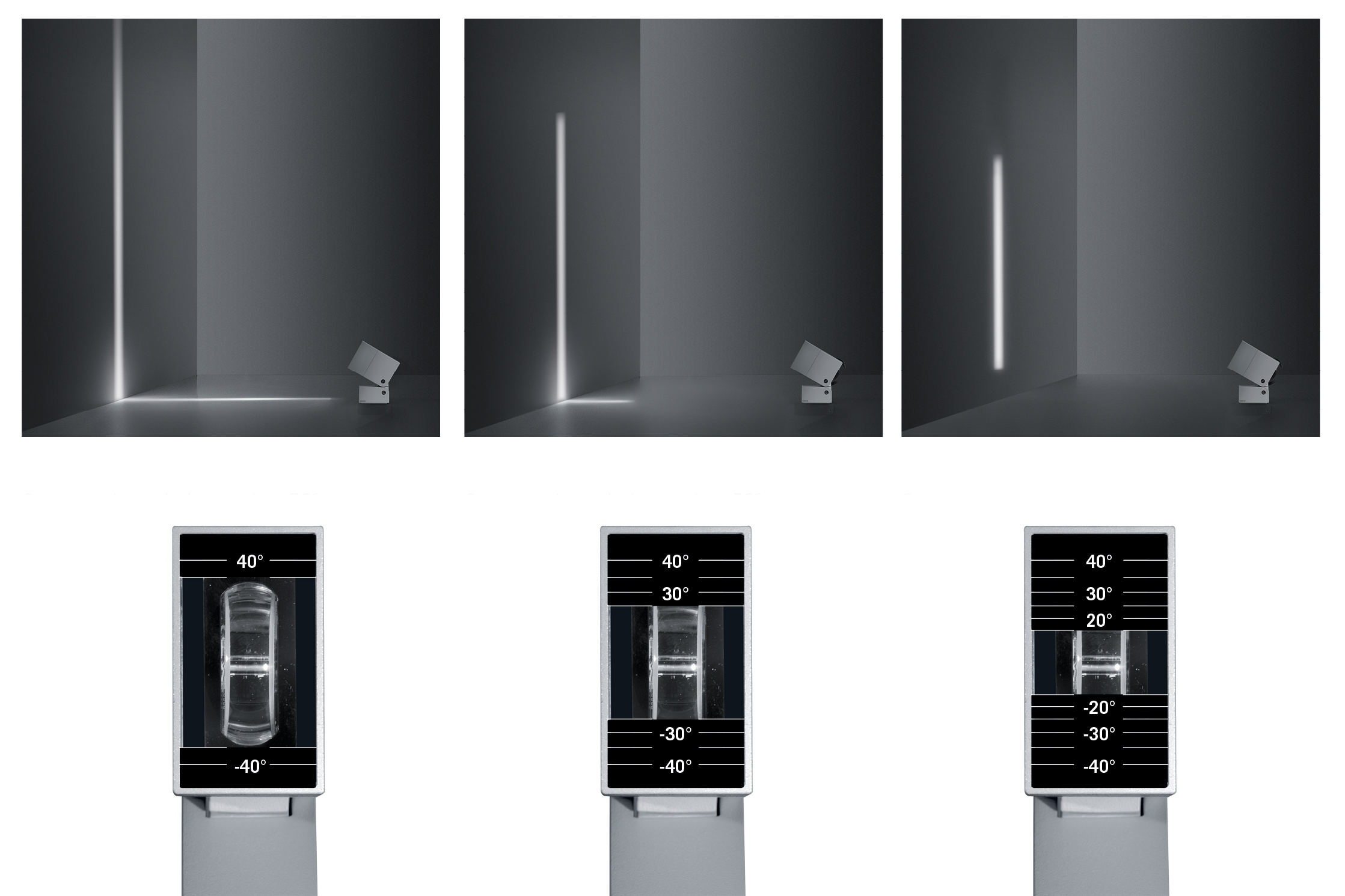 We conclude by saying that, due to their ability to design blades of light, Microstage and Microkeen are not mere projectors, but real scenographic means, to draw signs of light that become distinctive for architecture, giving it a strong and original identity during the night,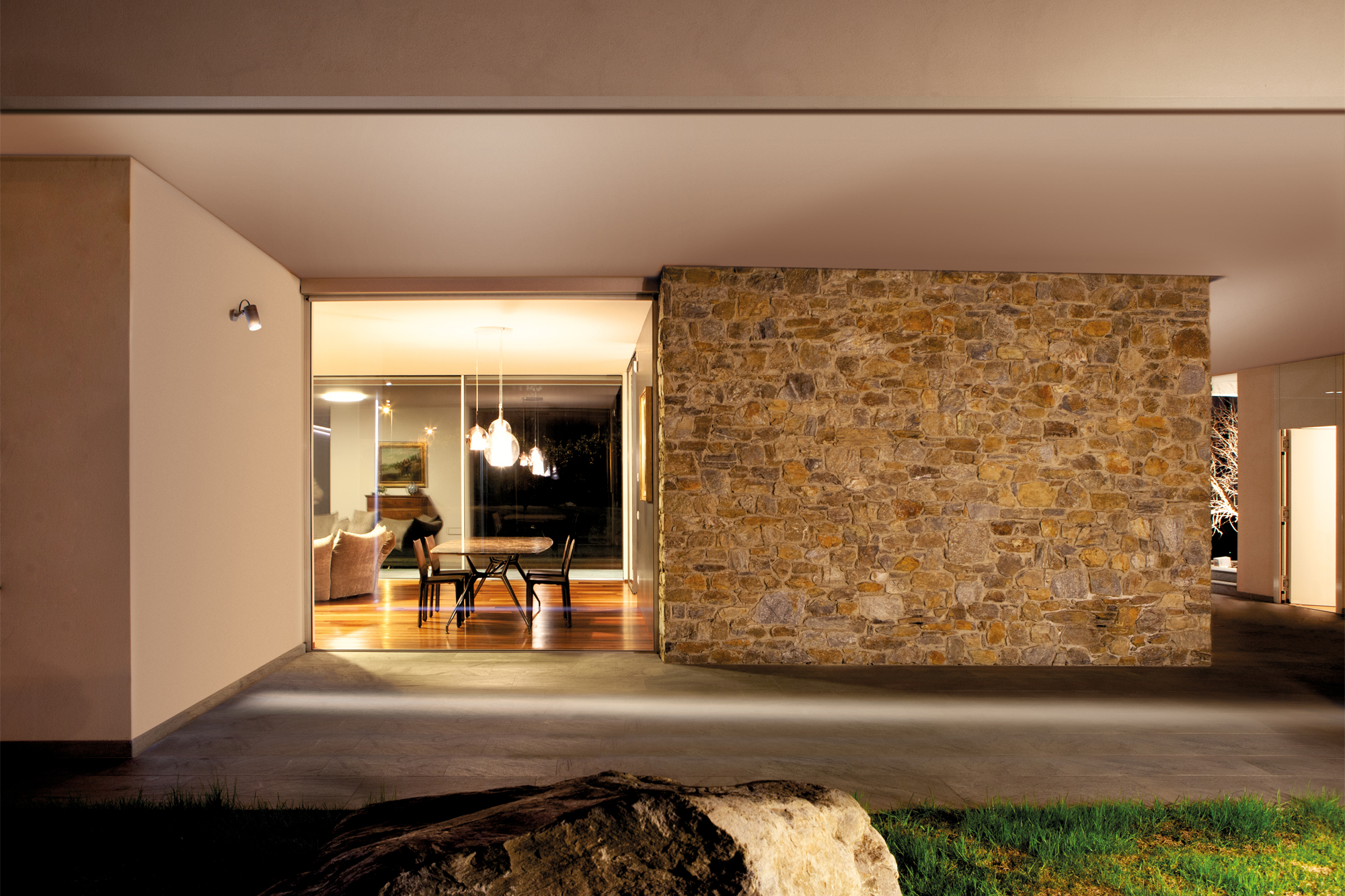 BOOK HERE YOUR ONLINE MEETING!
Fill in the form to receive more information, to share a project and know our newest outdoor collections. We will reply ASAP.