Published on Dec 19, 2018

---
Let's start the year like by celebrating the 45th birthday of SIMES
A moment to celebrate the results achieved together, with the objective to build up our company day by day, since 1973 focusing on the production of outdoor light fixtures.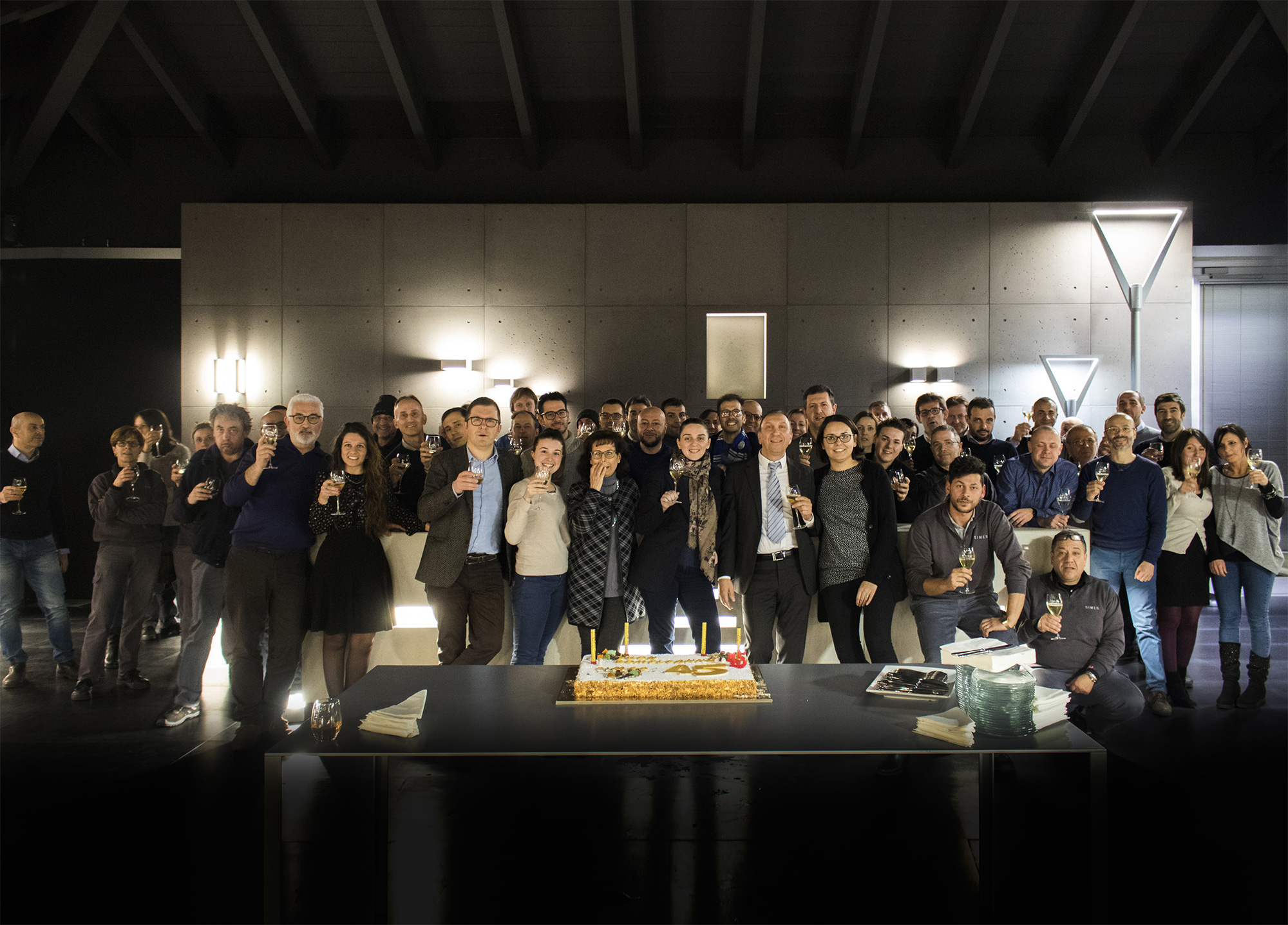 A renovated "light code" for SIMES with the new ZEN Gardens
The SIMES' headquarters gets dressed up with a renovated "light code" aimed at further inspiring our many visitors coming from all corners of the world. The ZEN gardens are located on the terraces surrounding the building and accompany the visitor in a guided outdoor tour made of light of significance and emotions.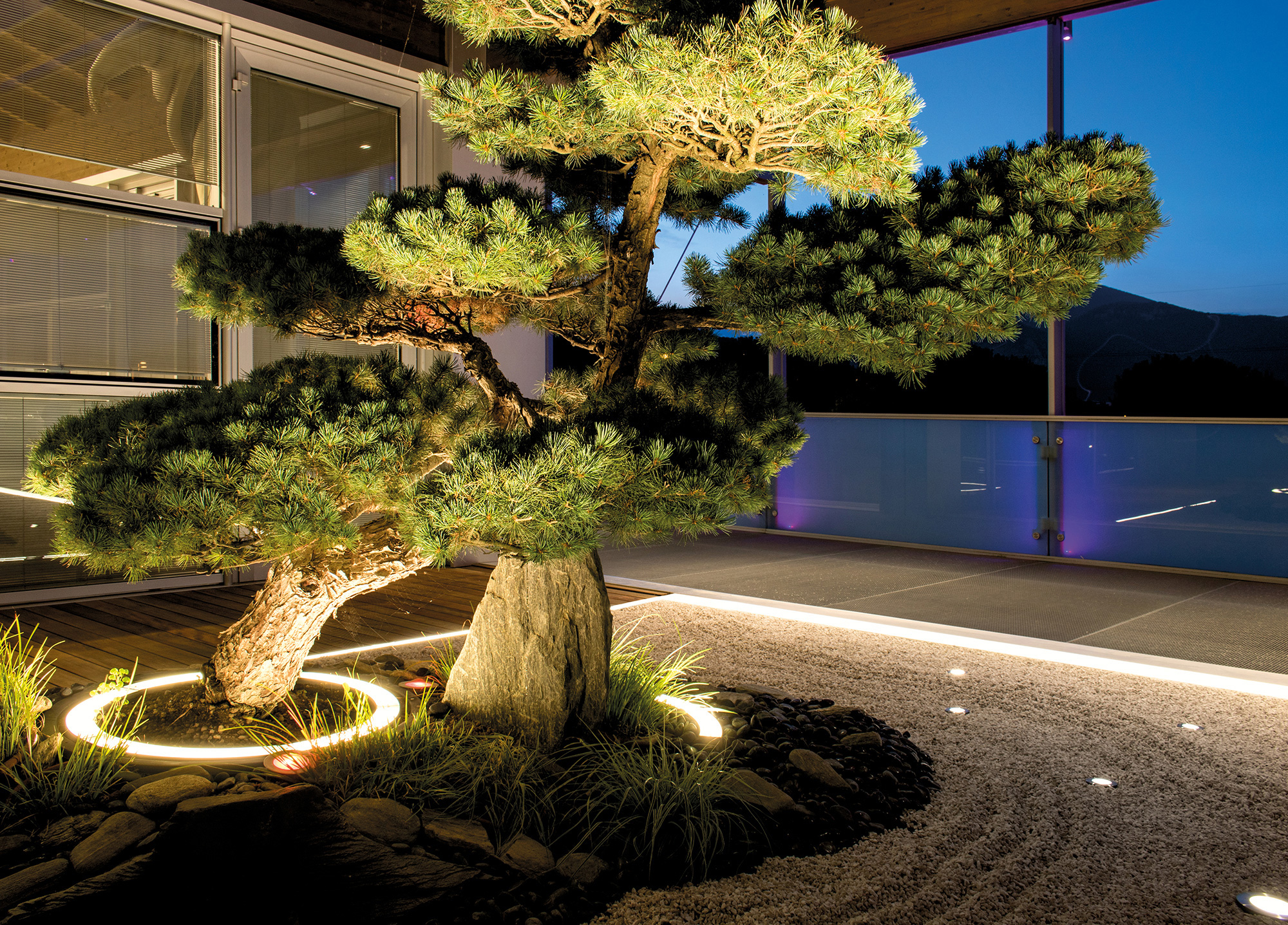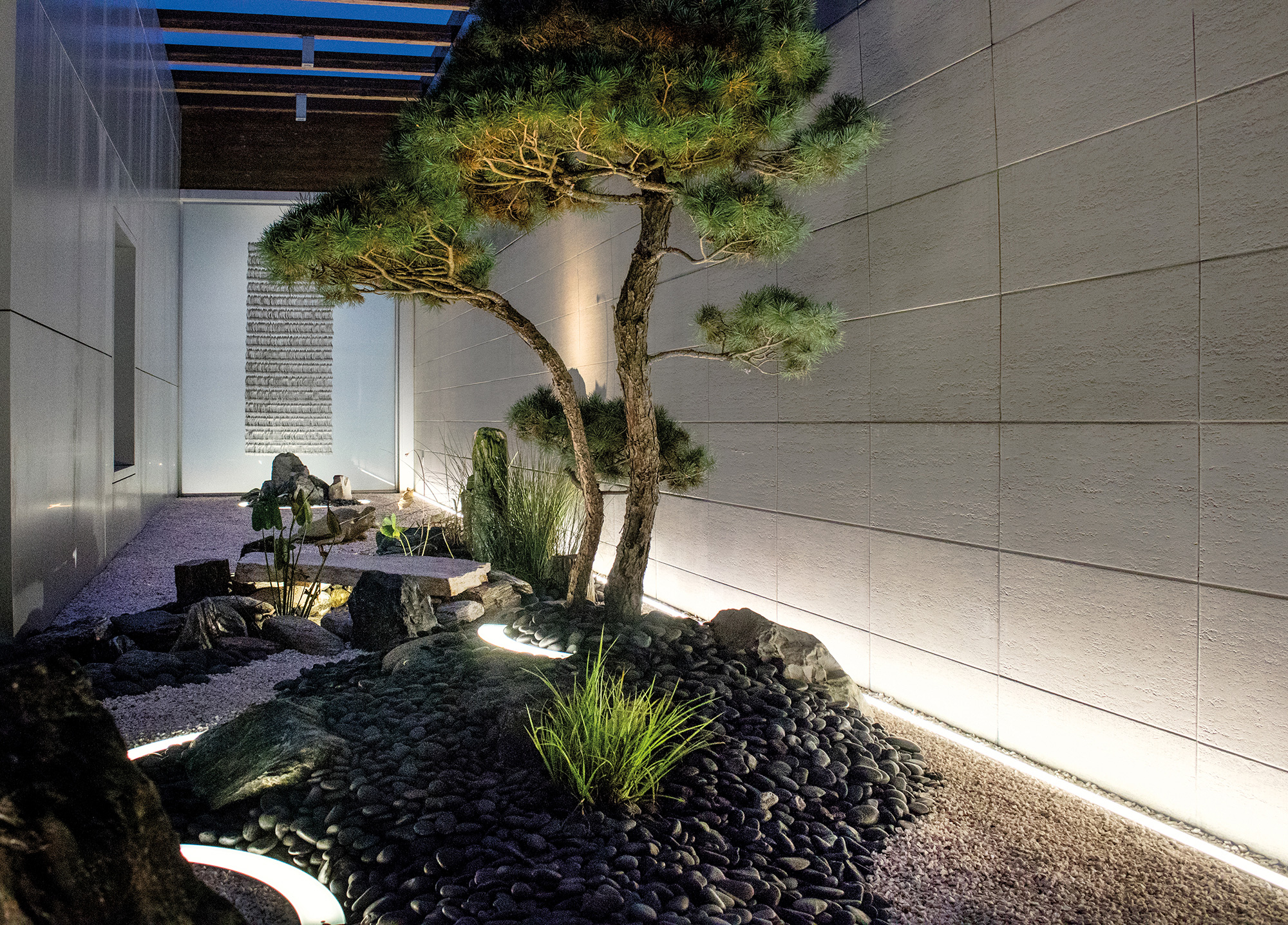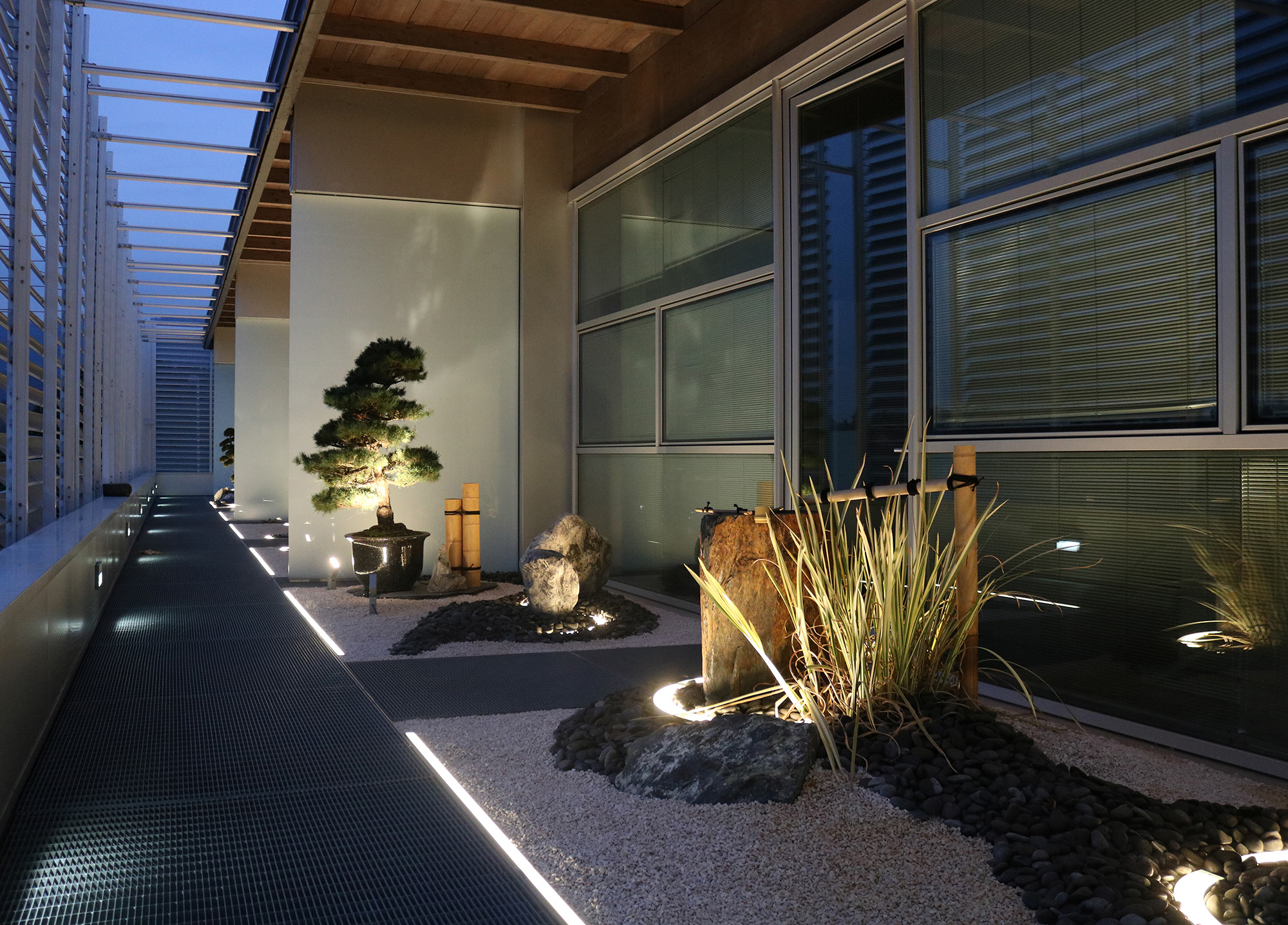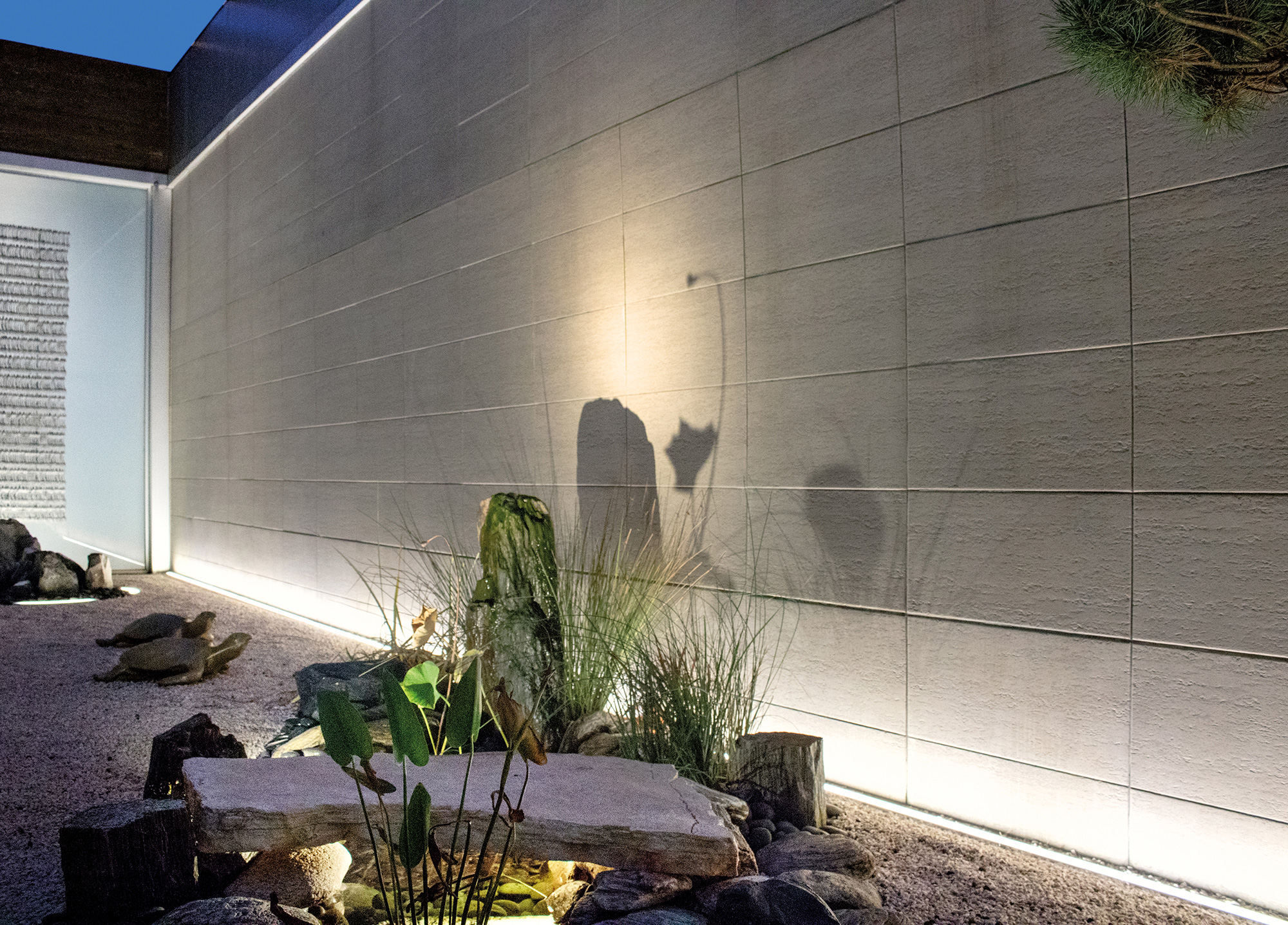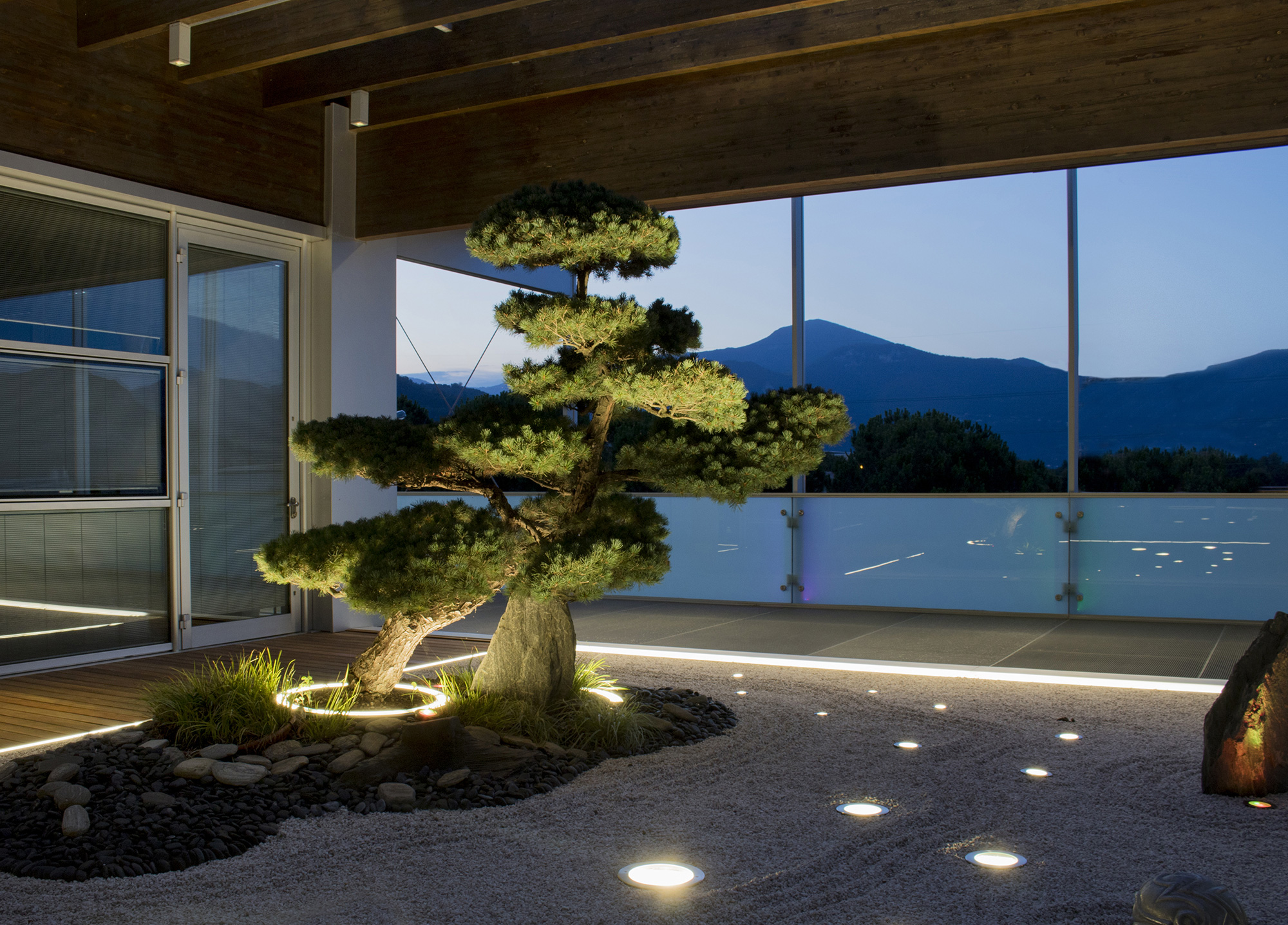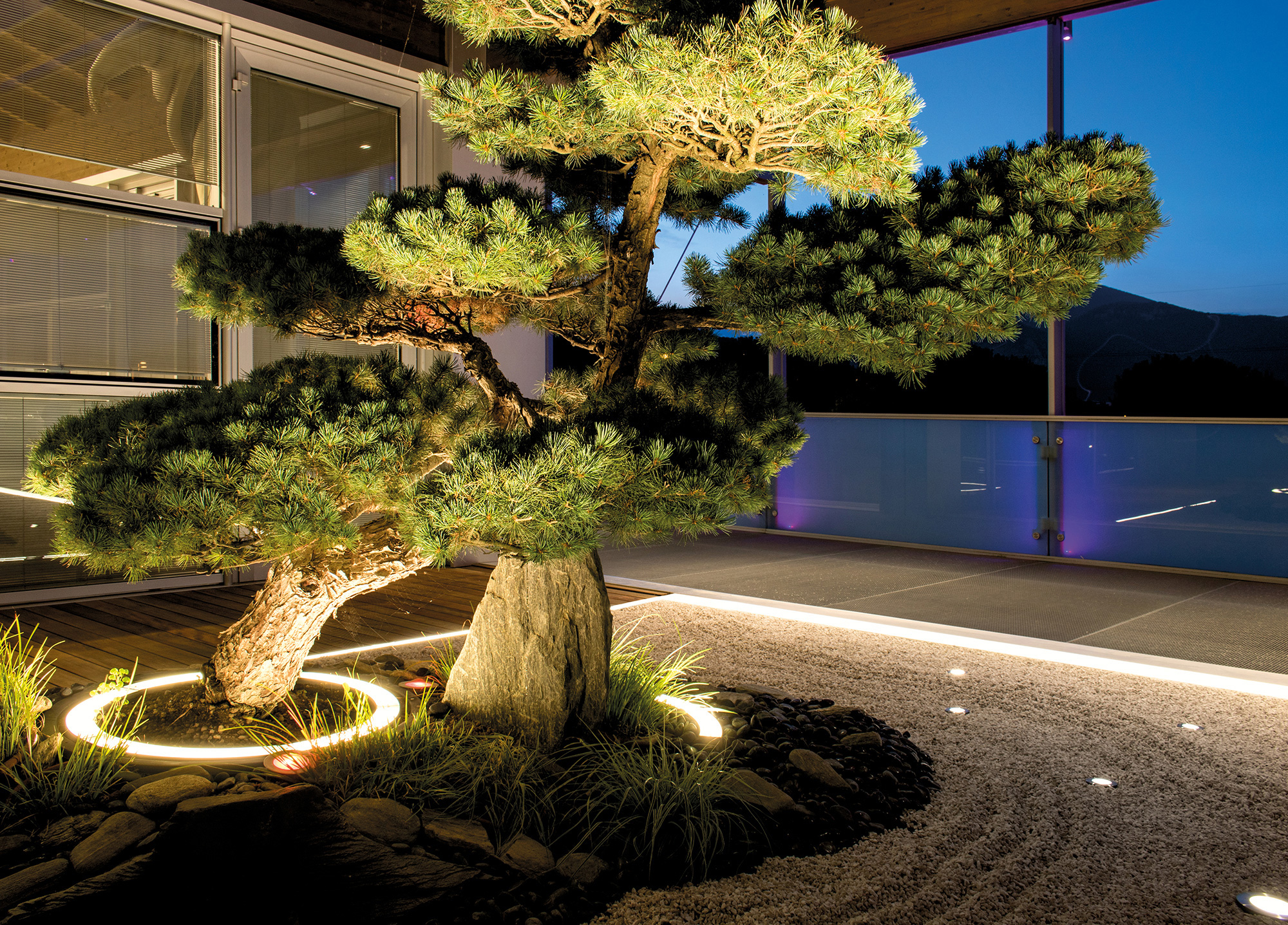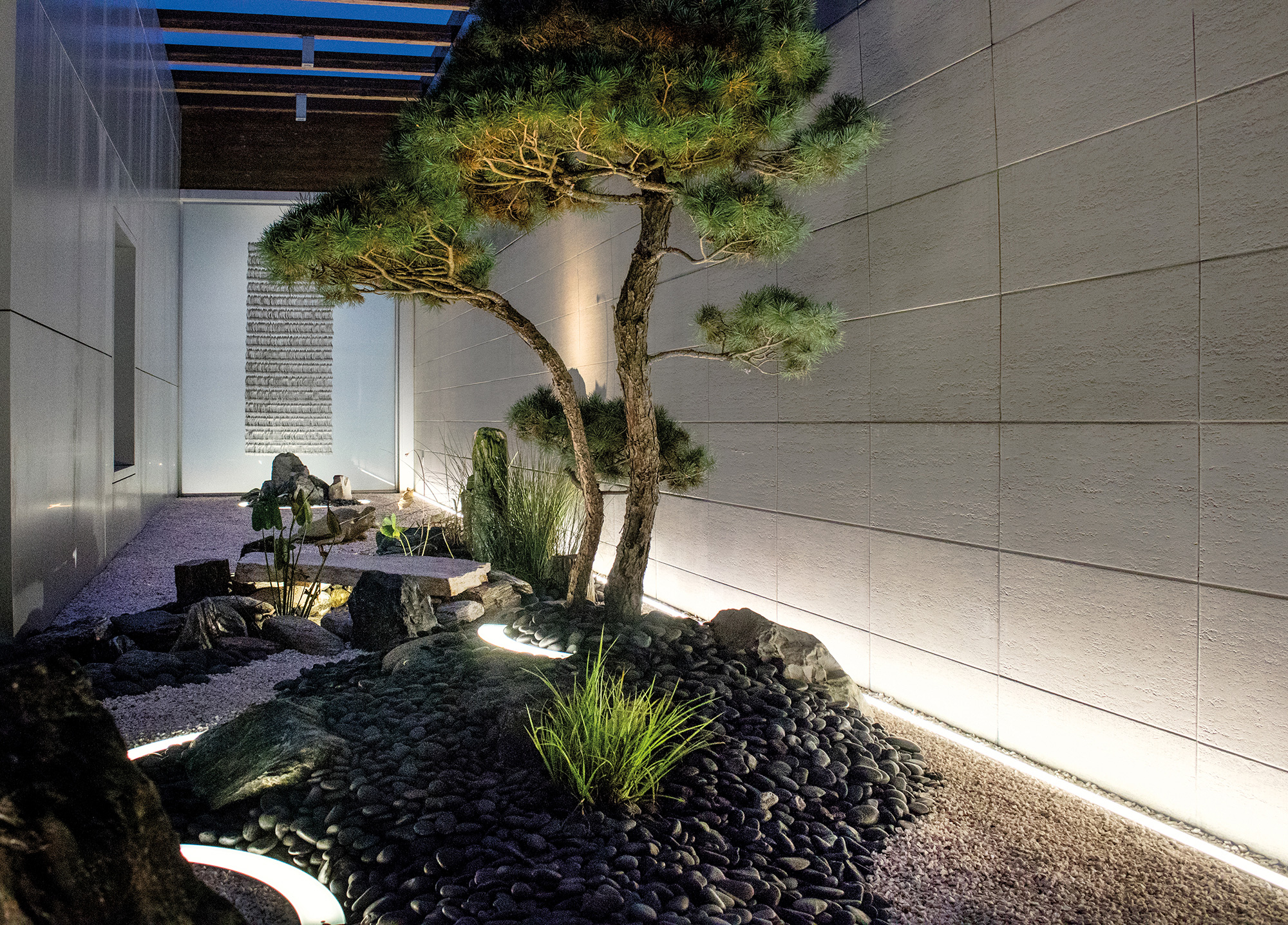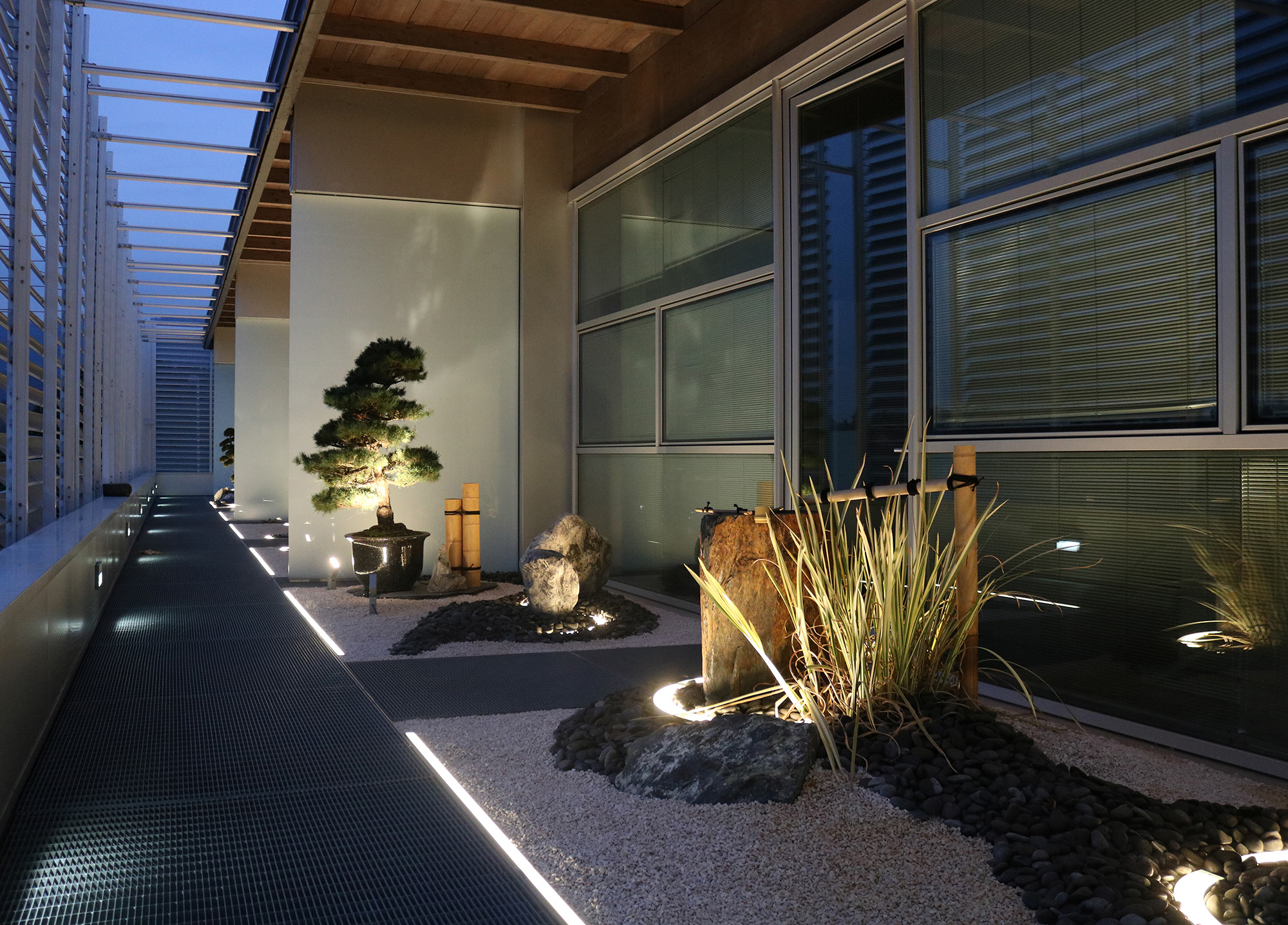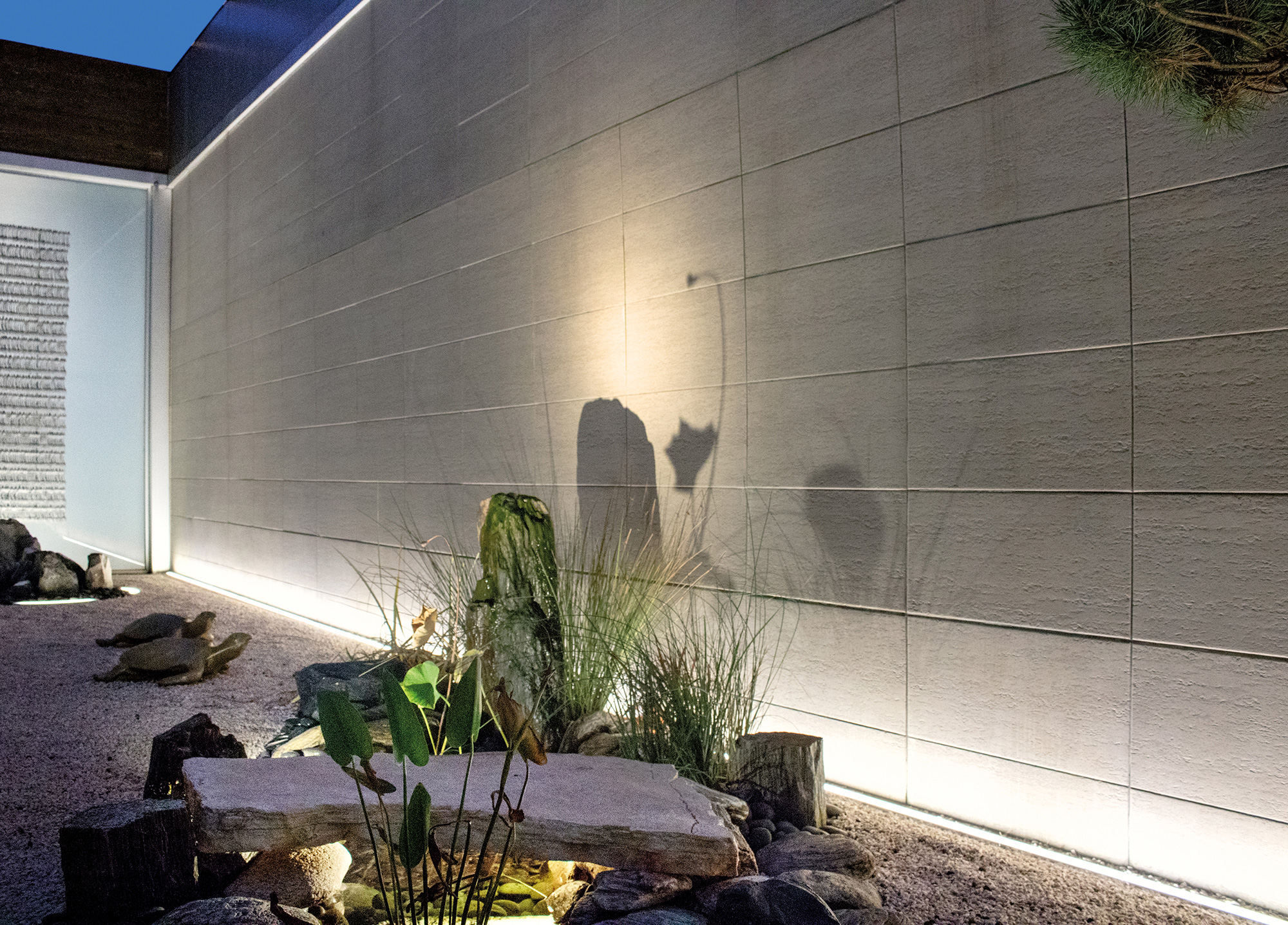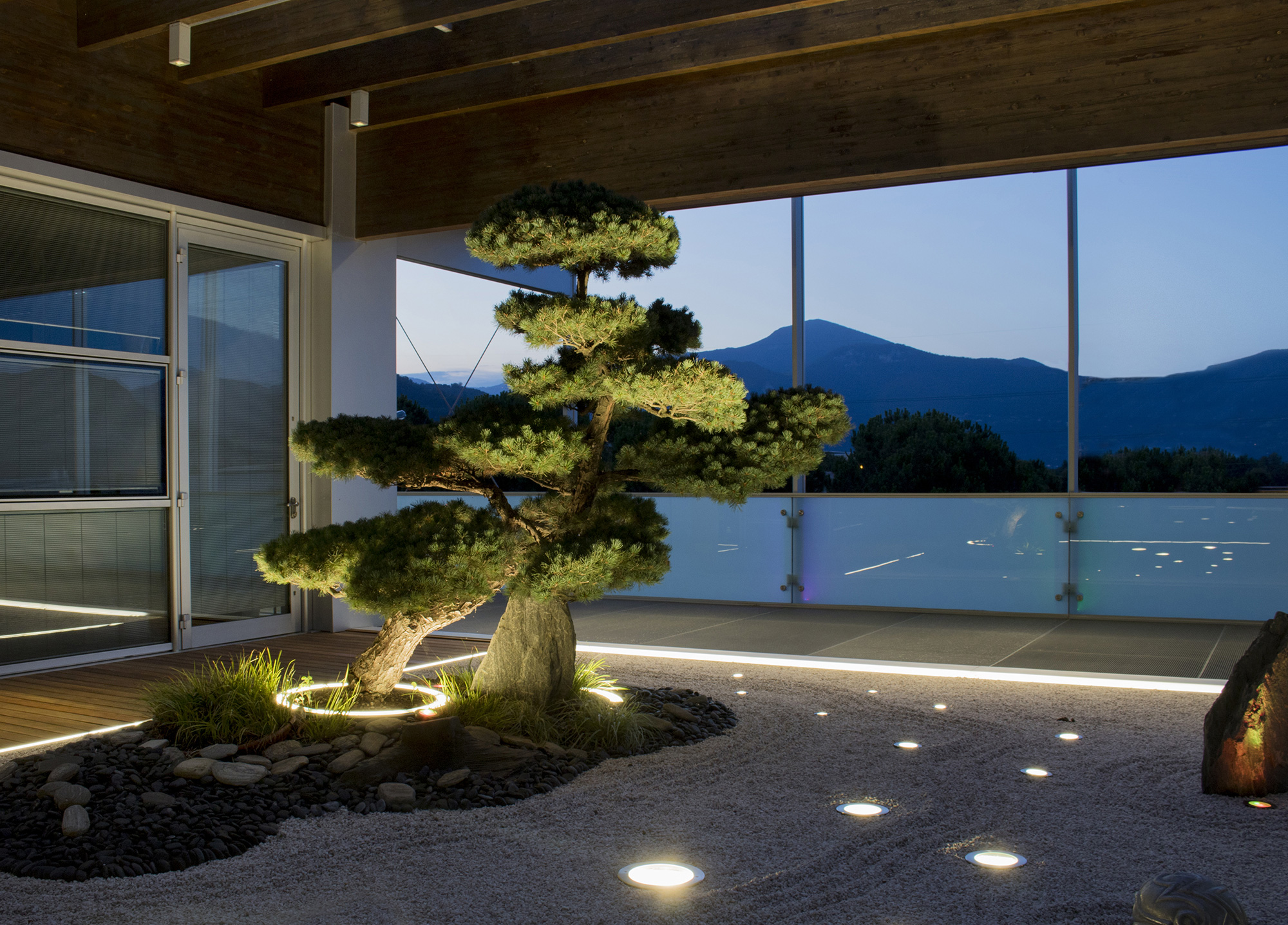 National and International designers to inspire the new range
Thanks to the collaboration with international designers, SIMES proposes original, distinctive and sustainable solutions. Each product is a tale that embraces a story developed during a creative journey, made up of questions, problems and solutions, of which some are current and some innovative.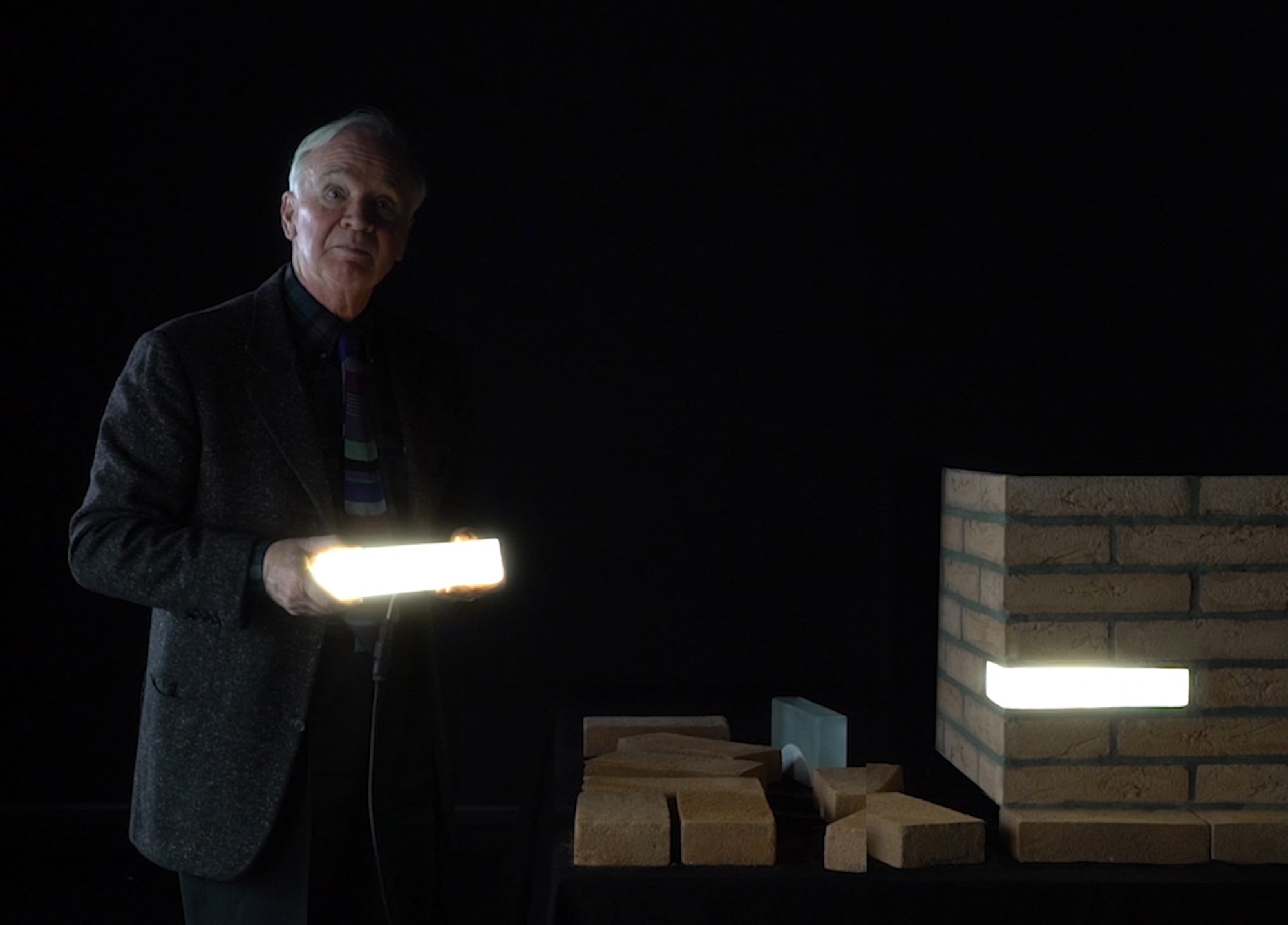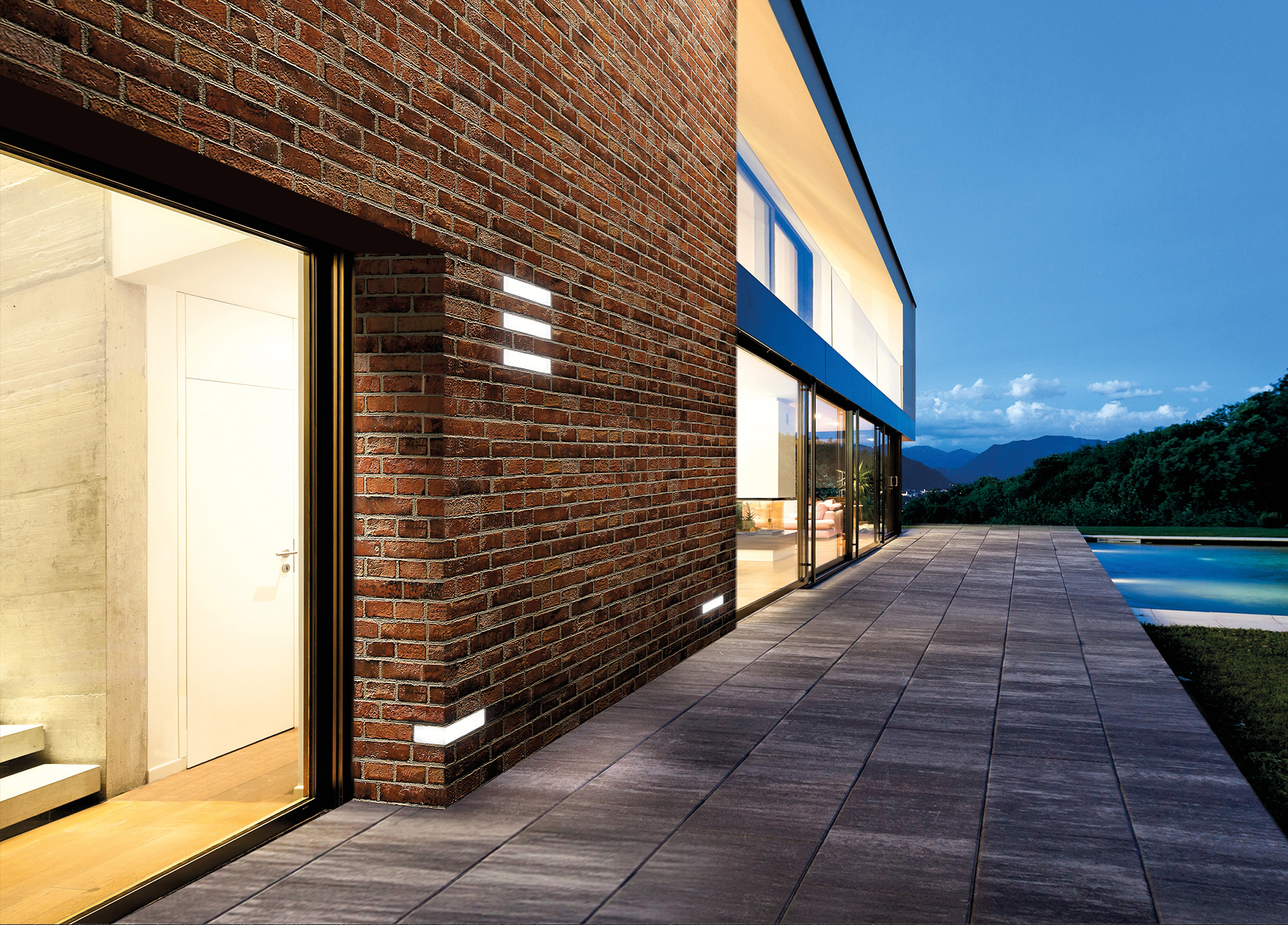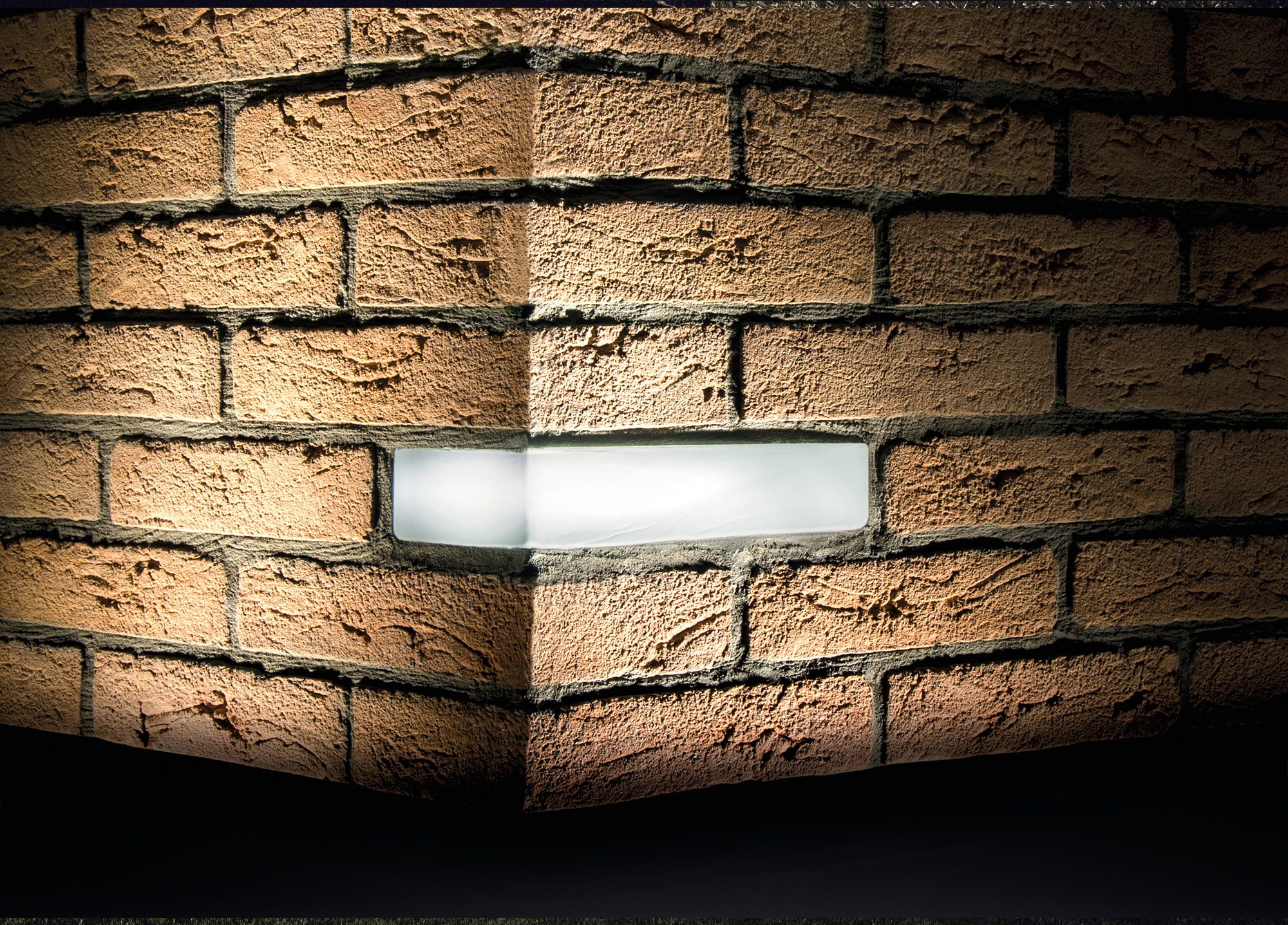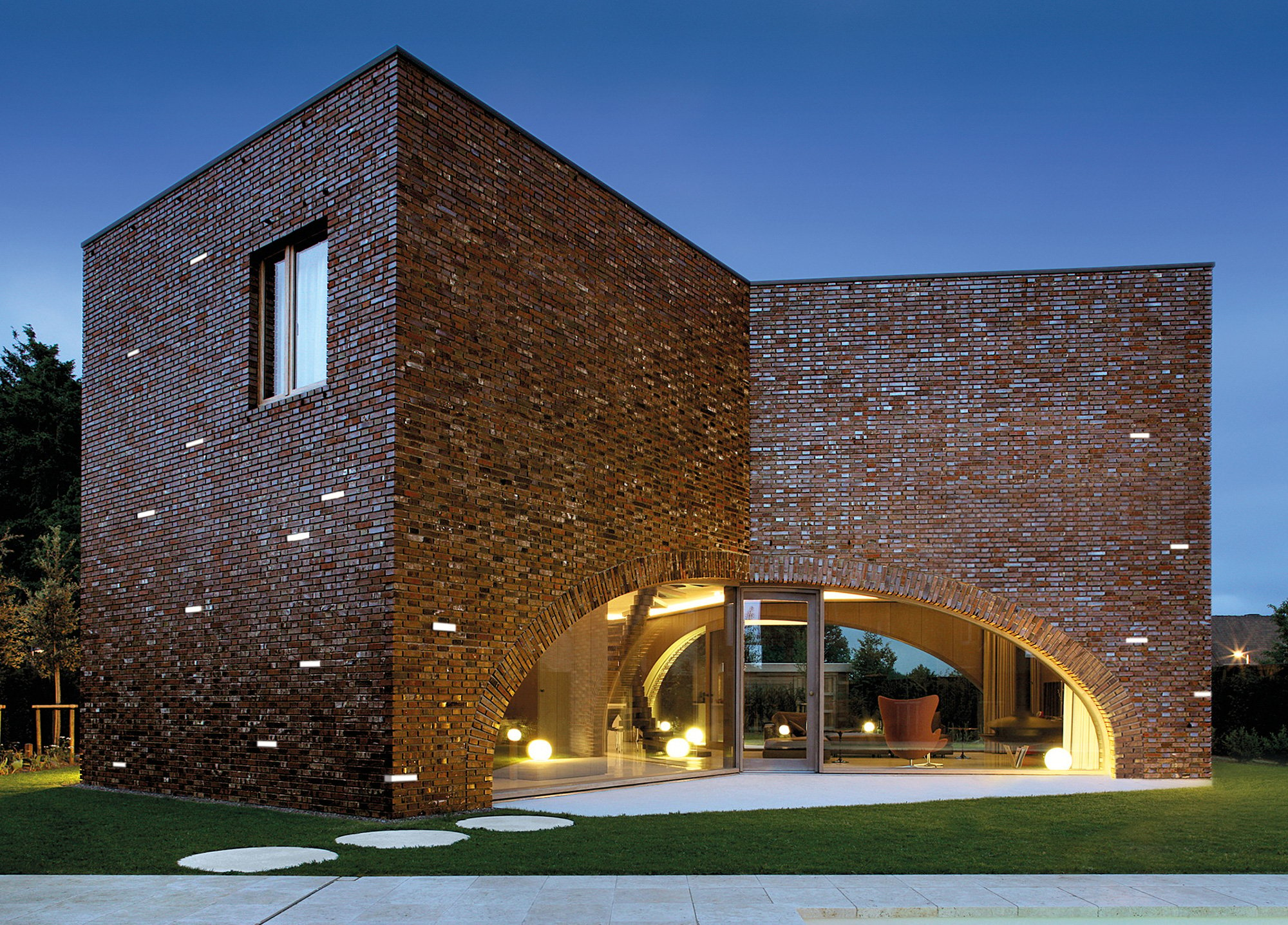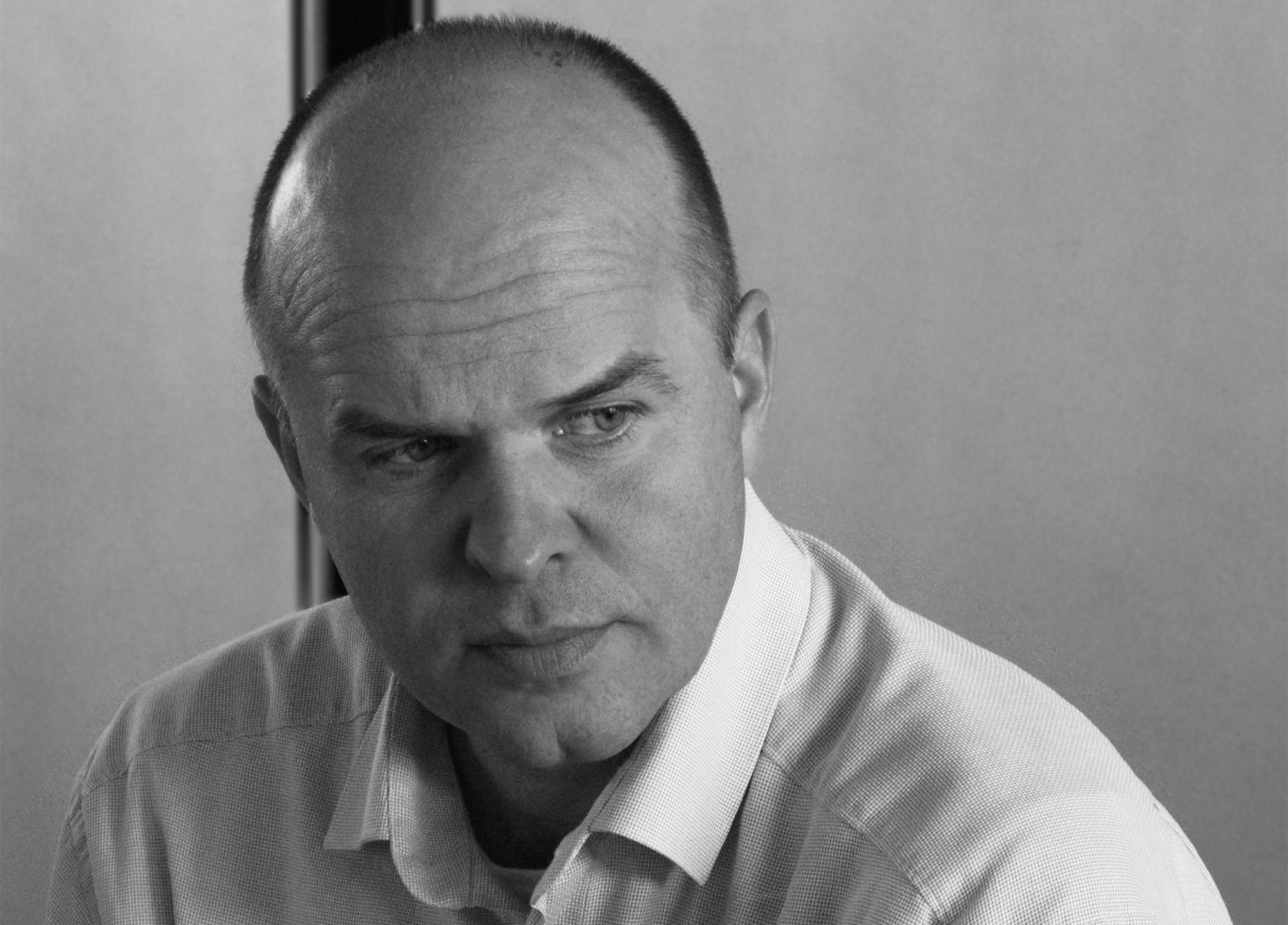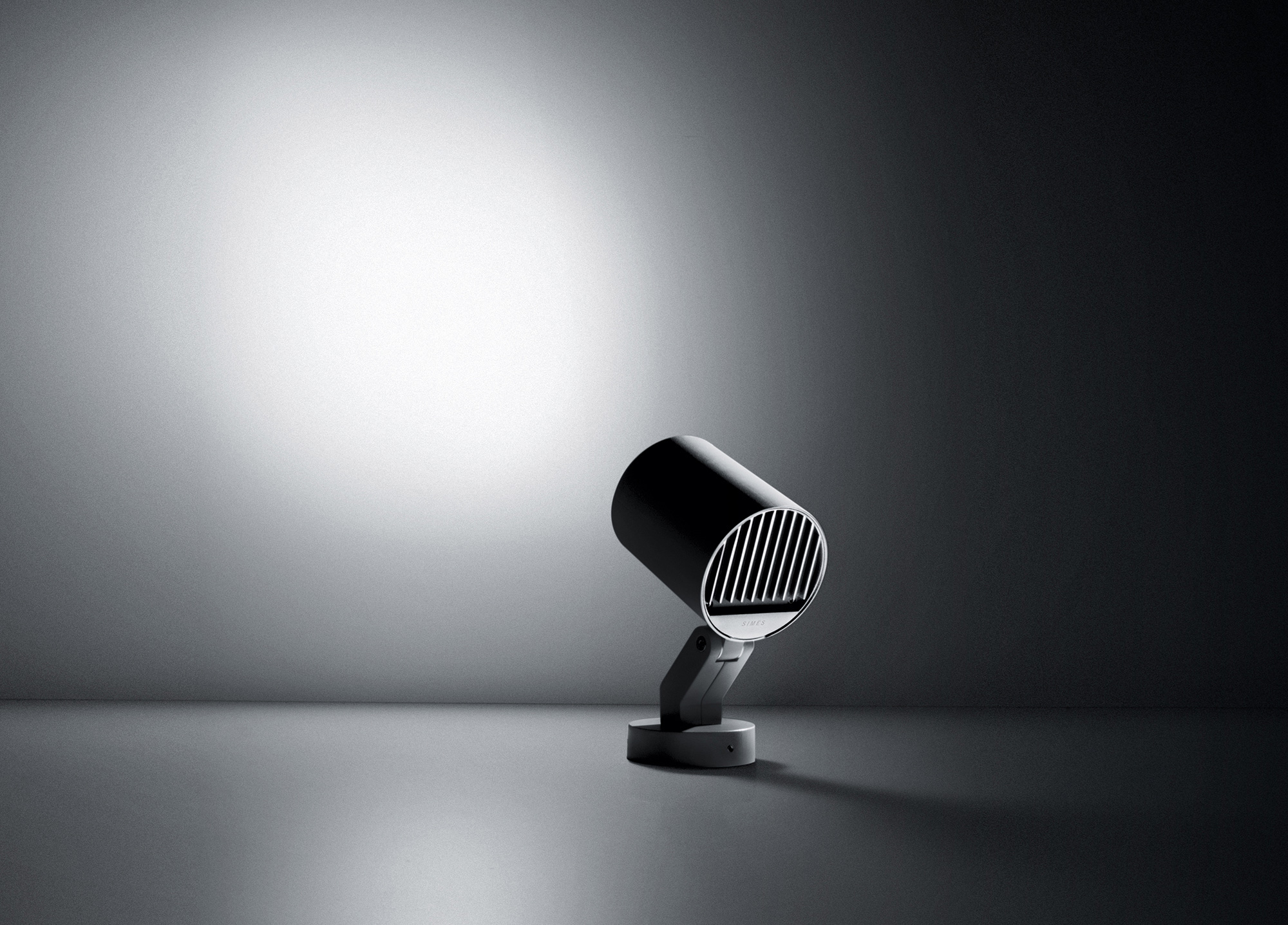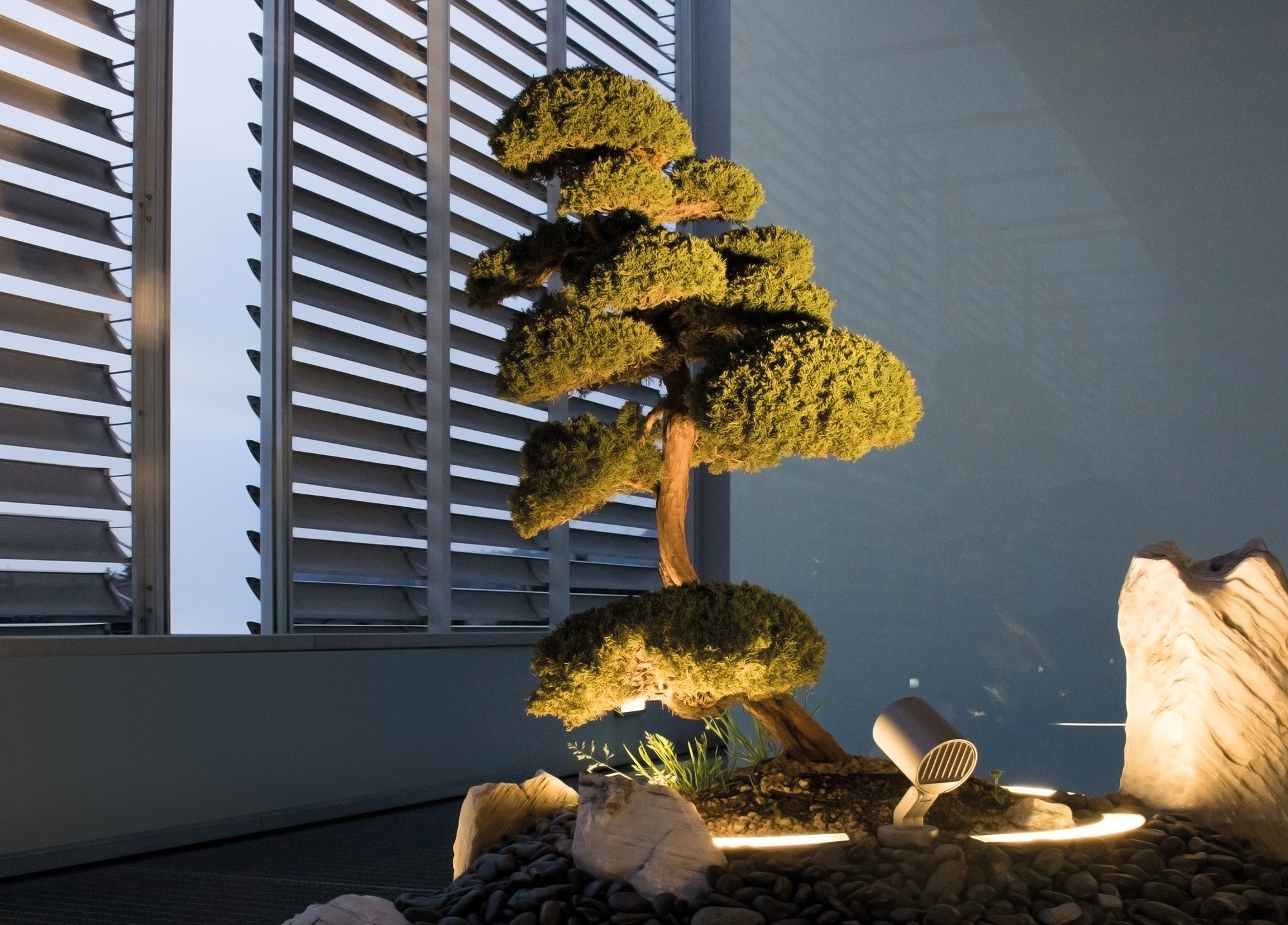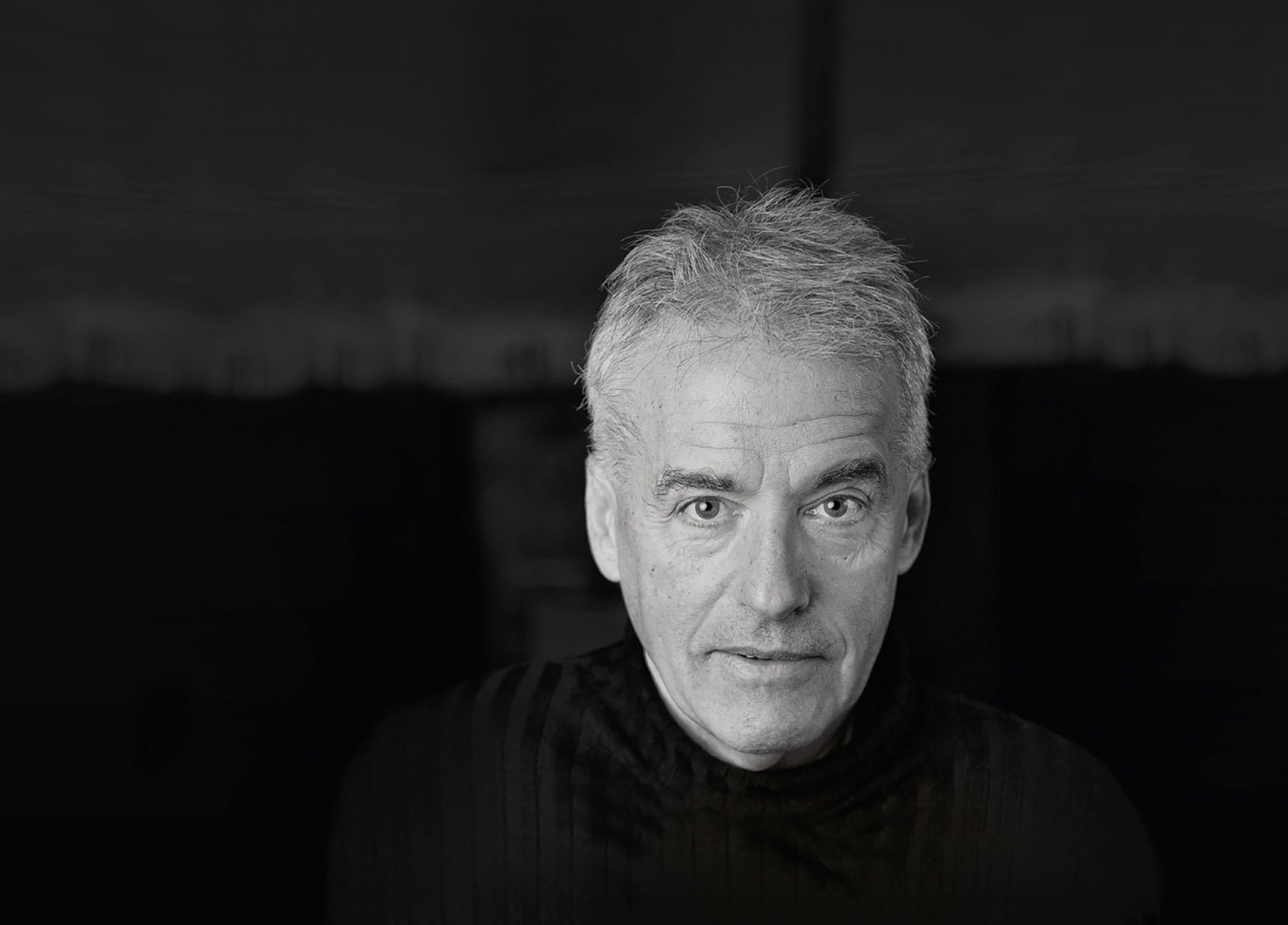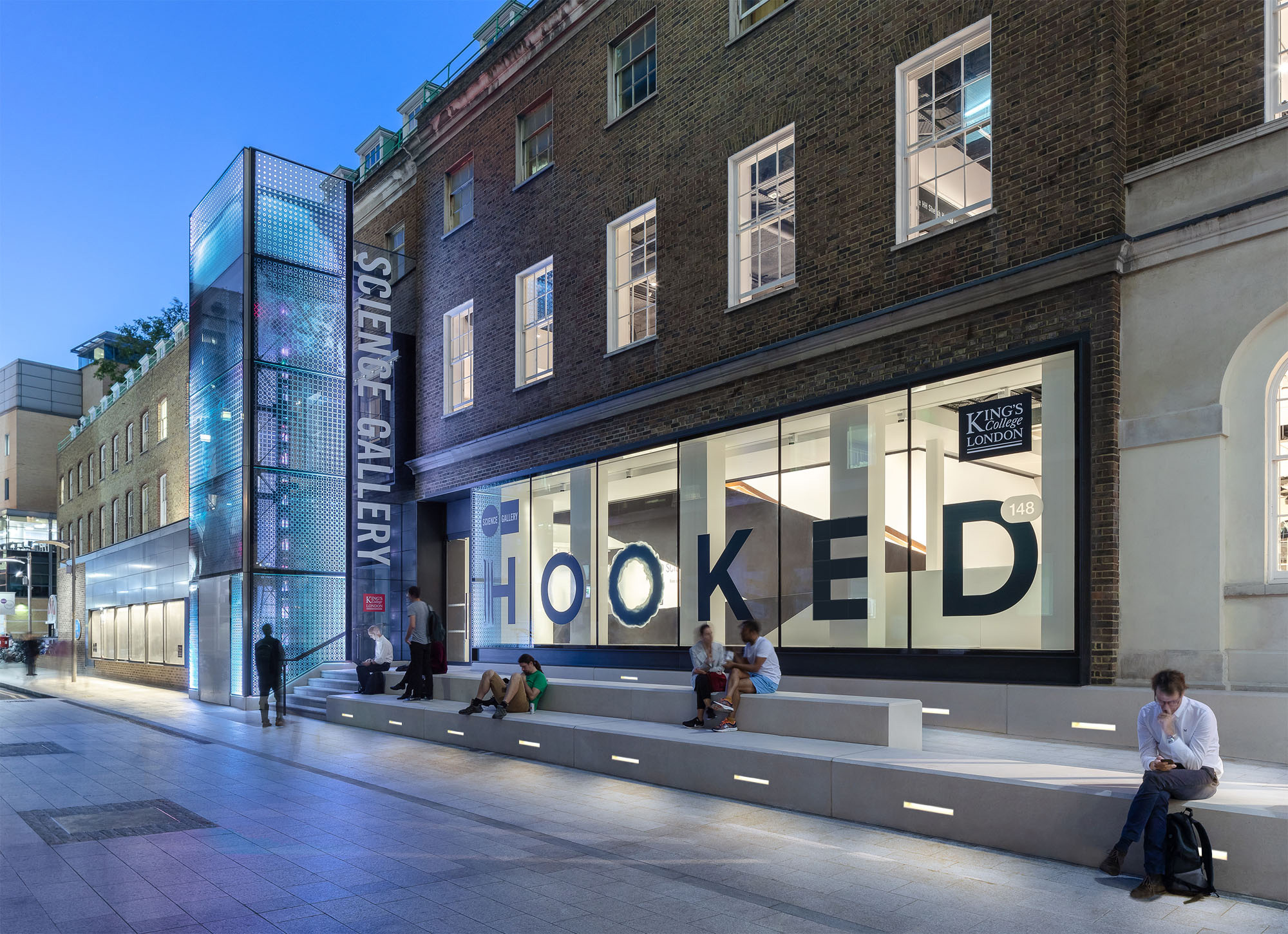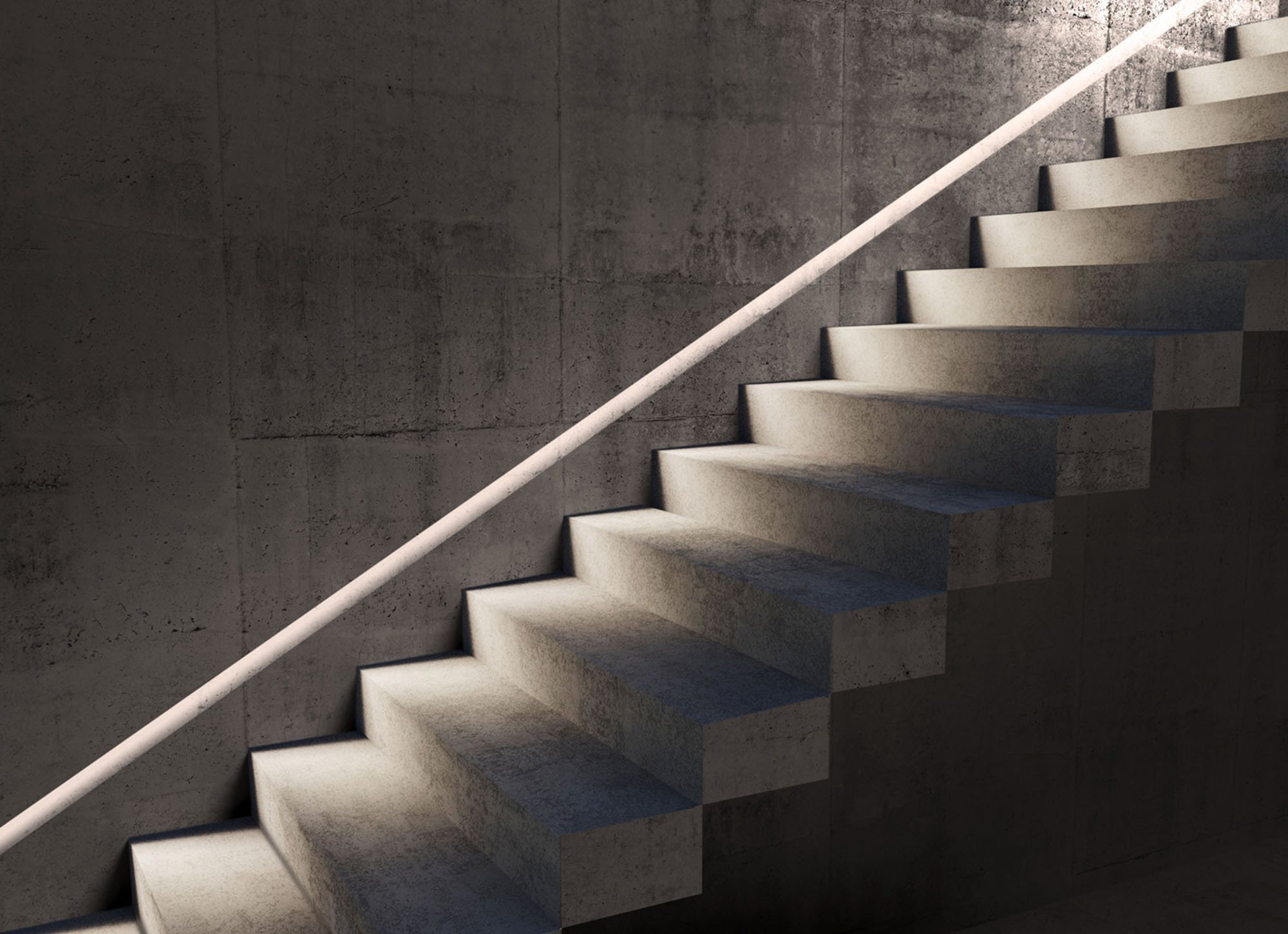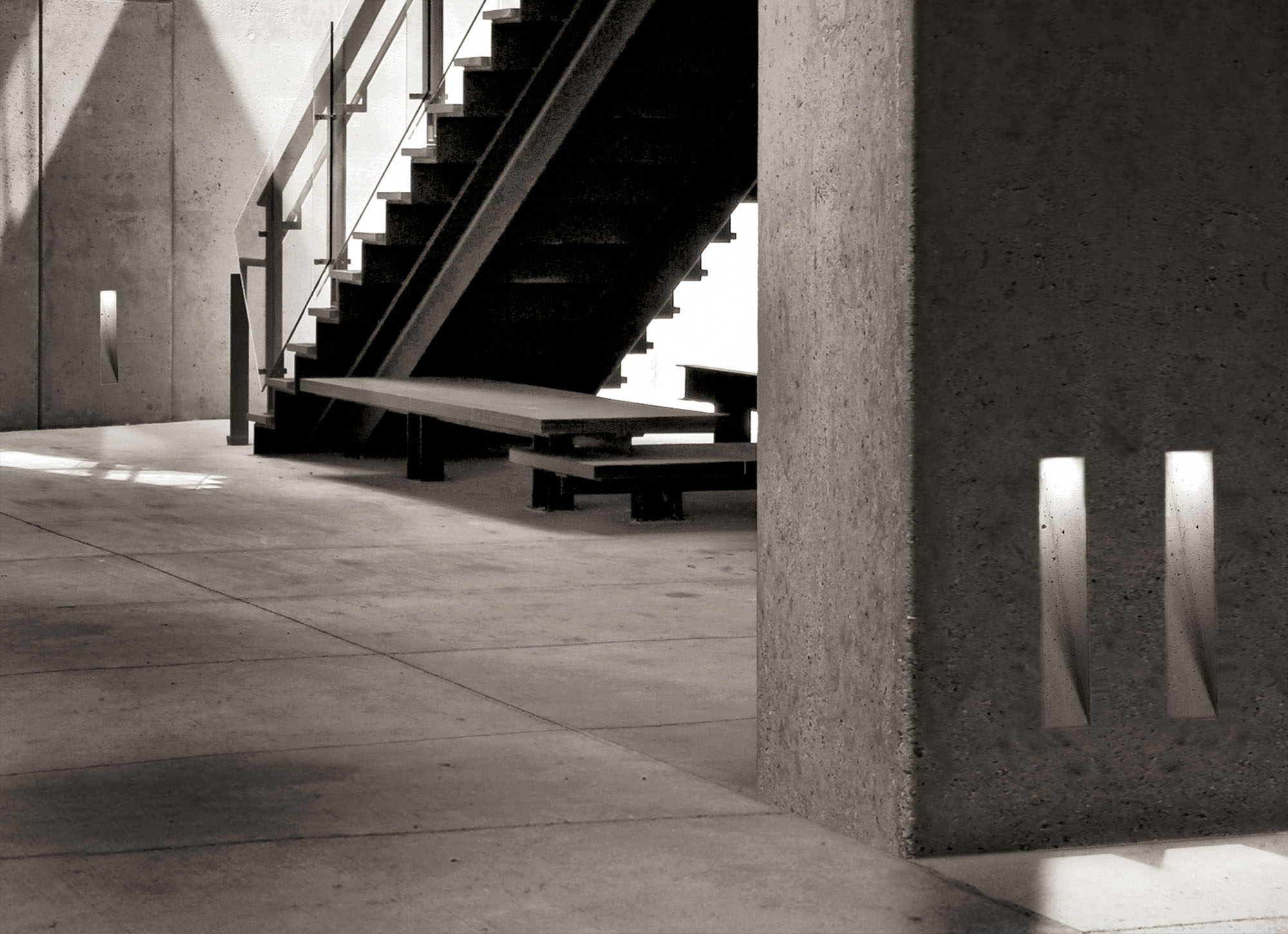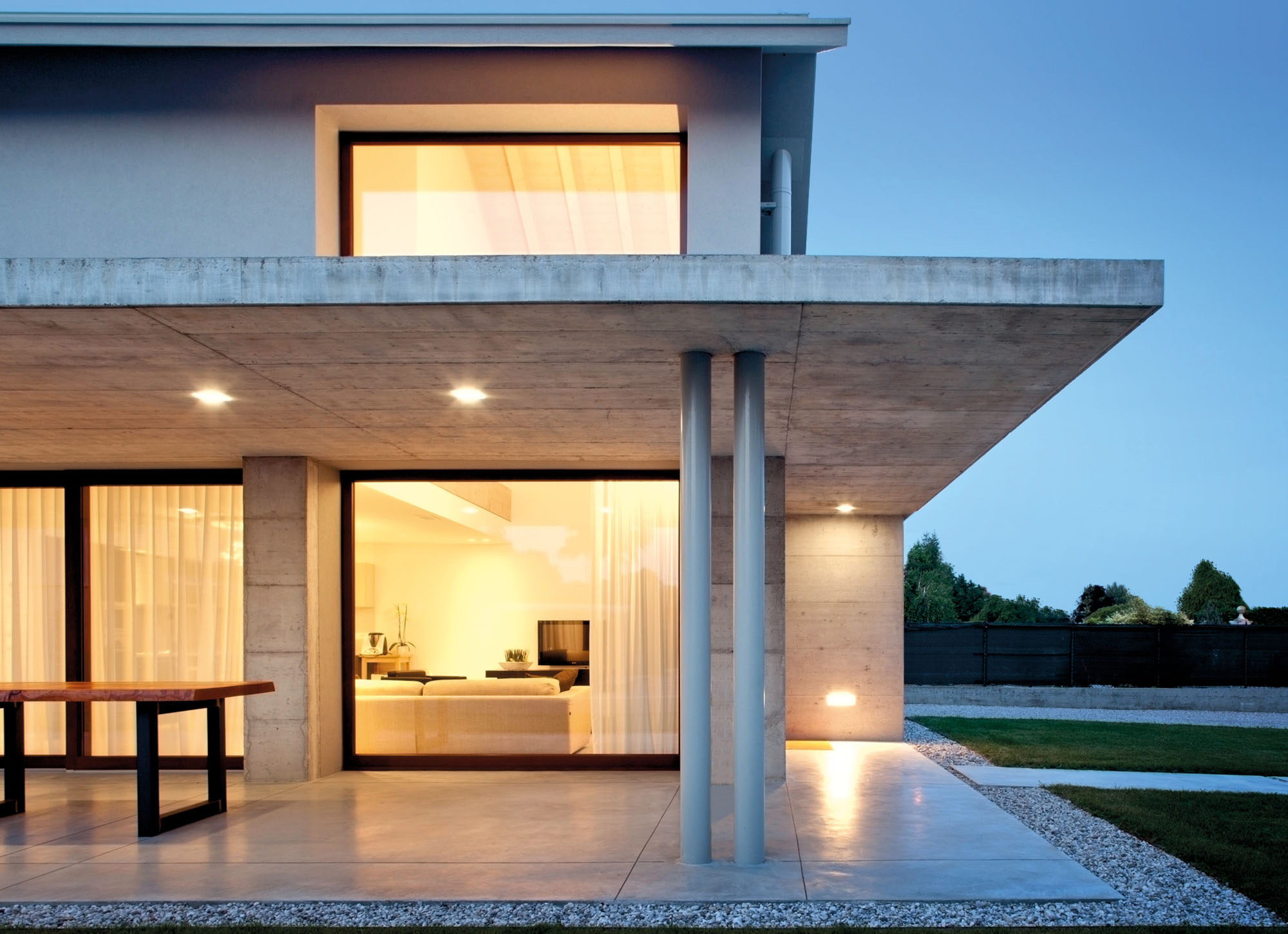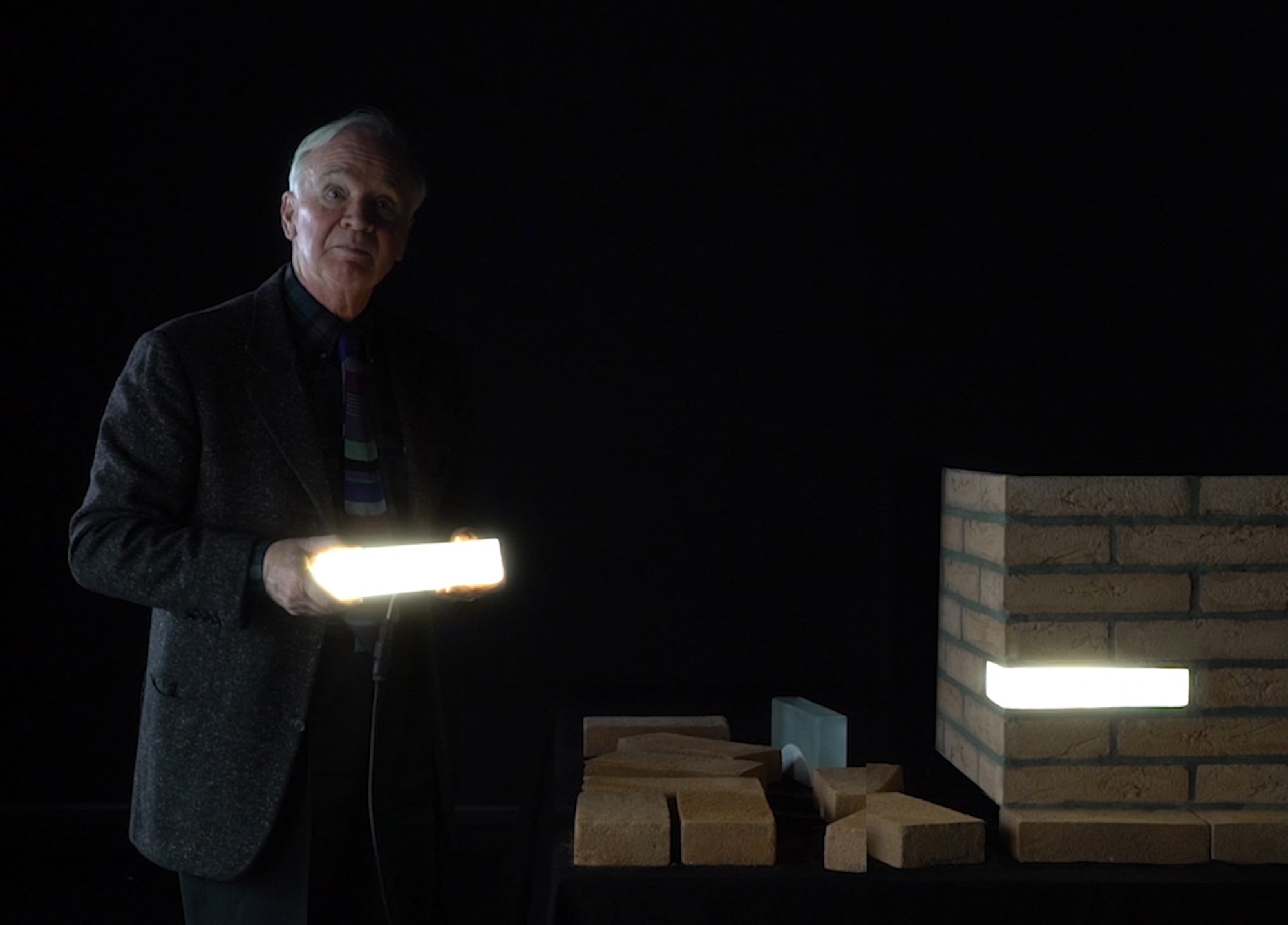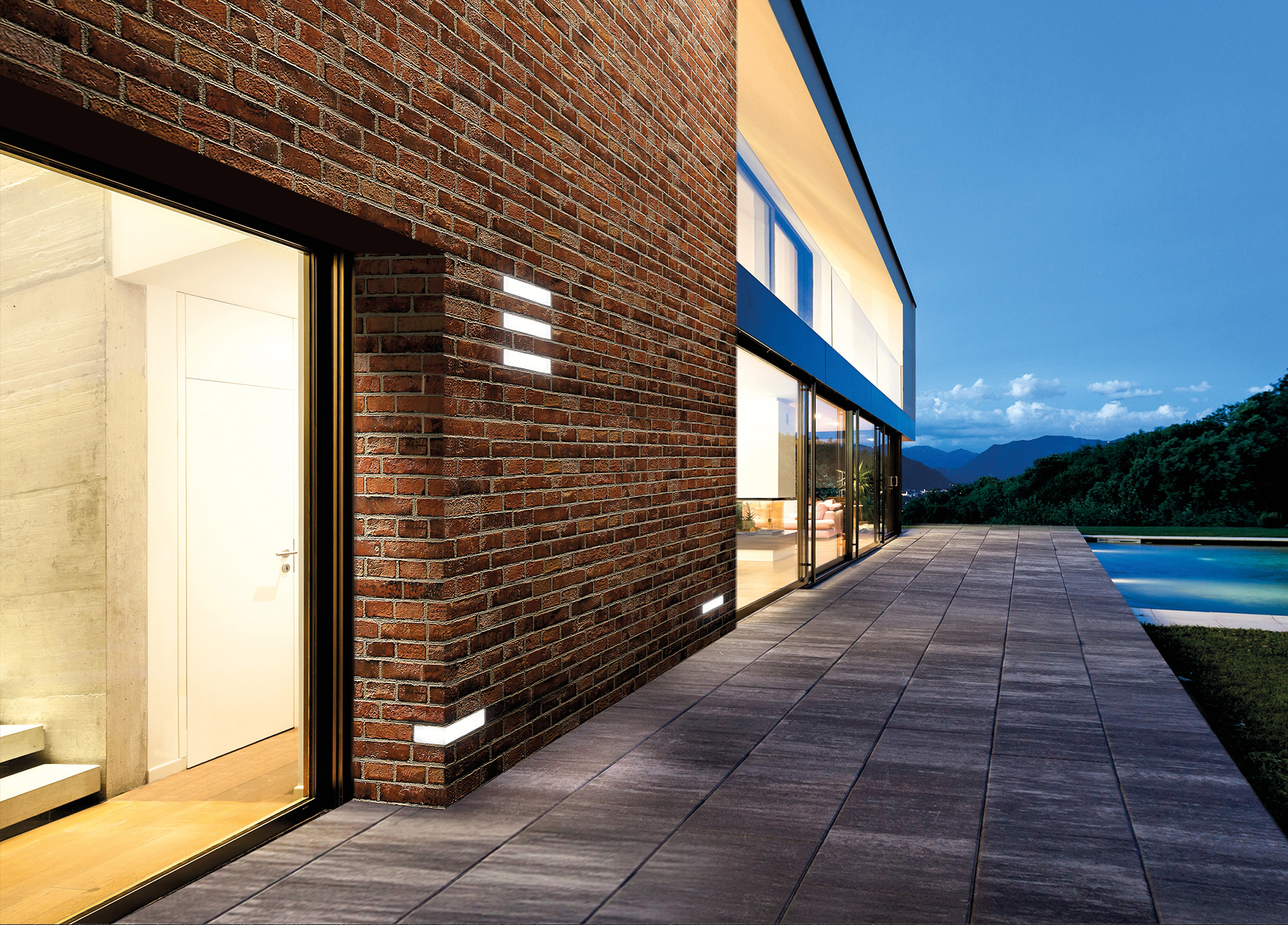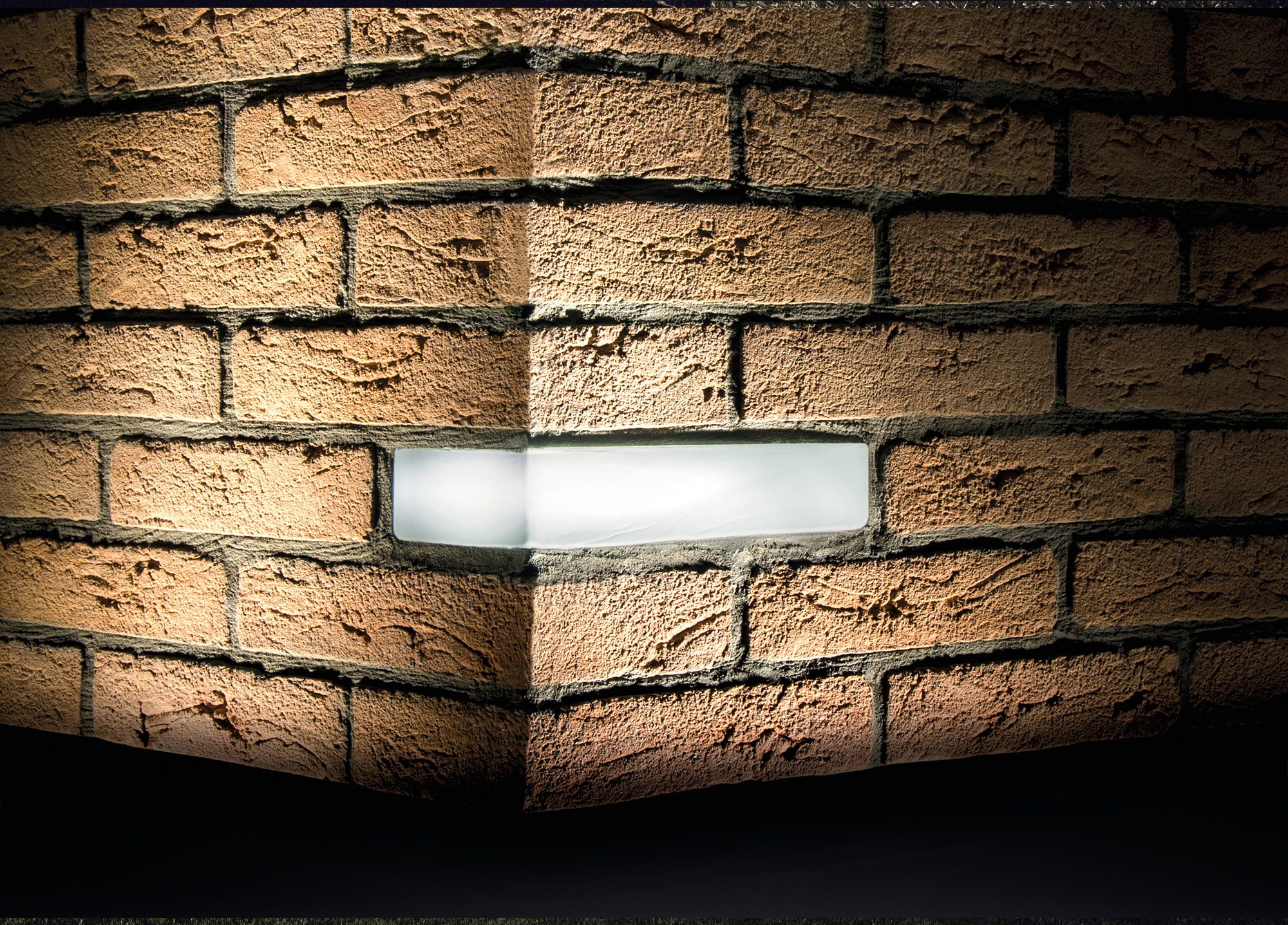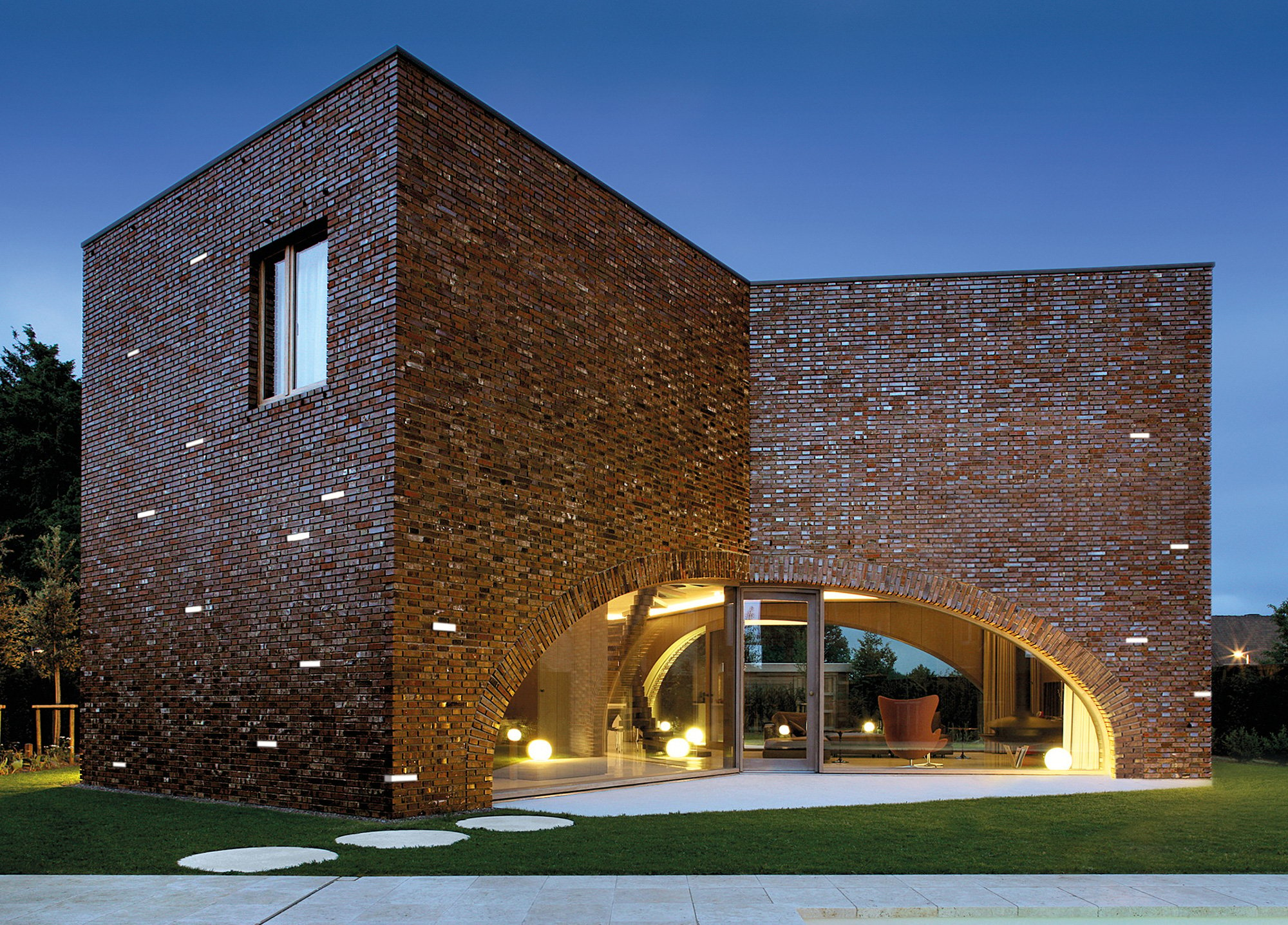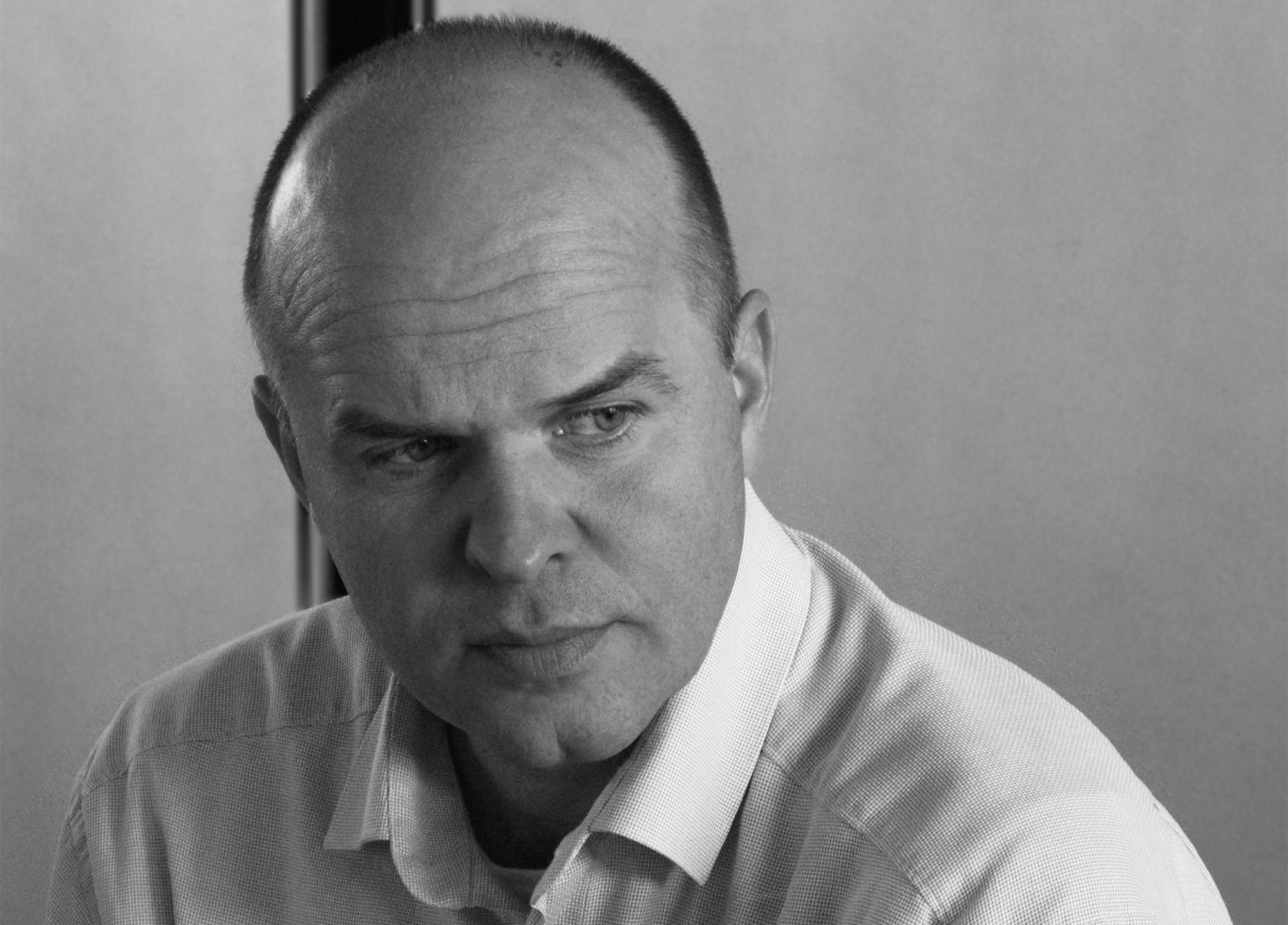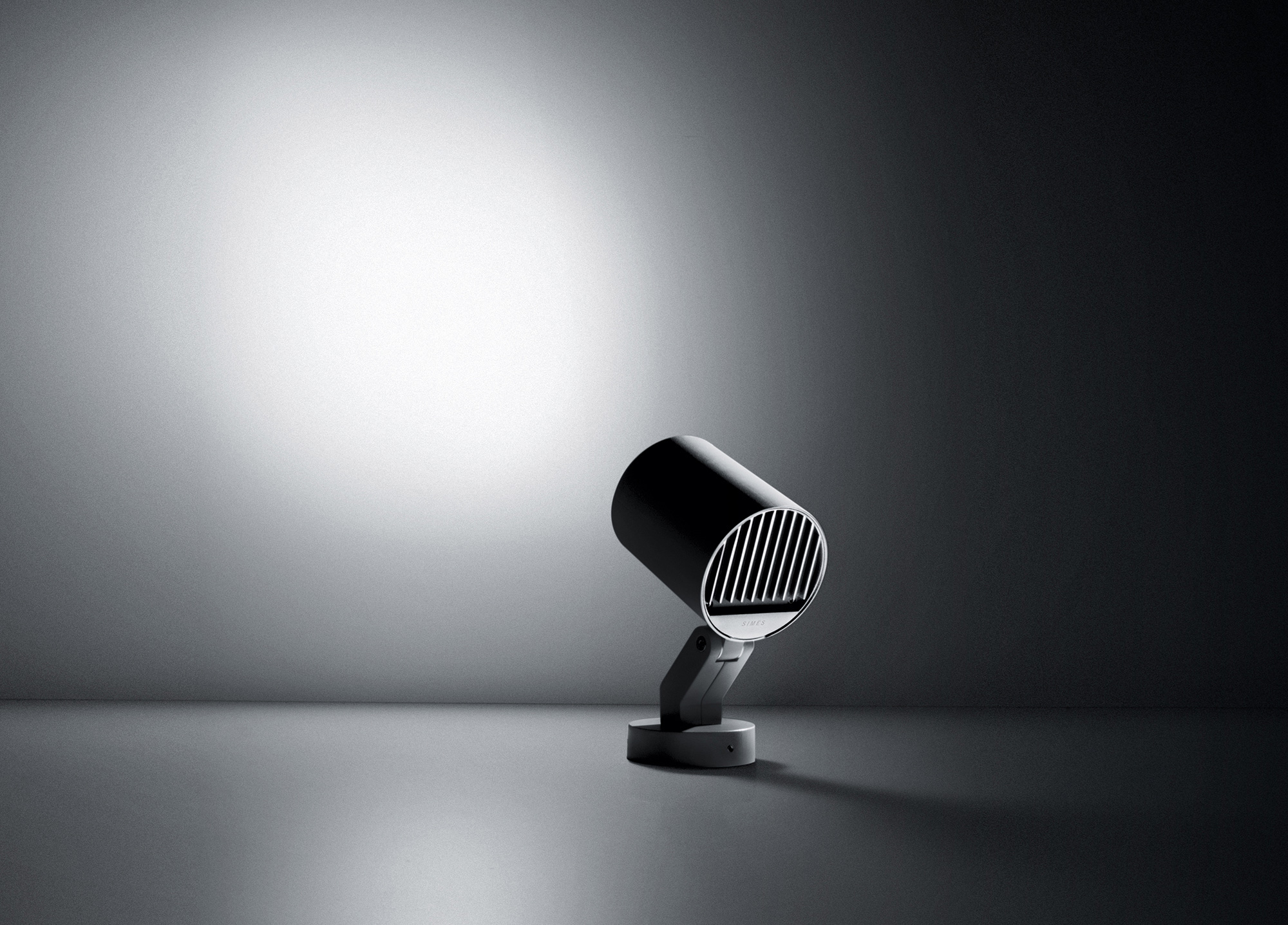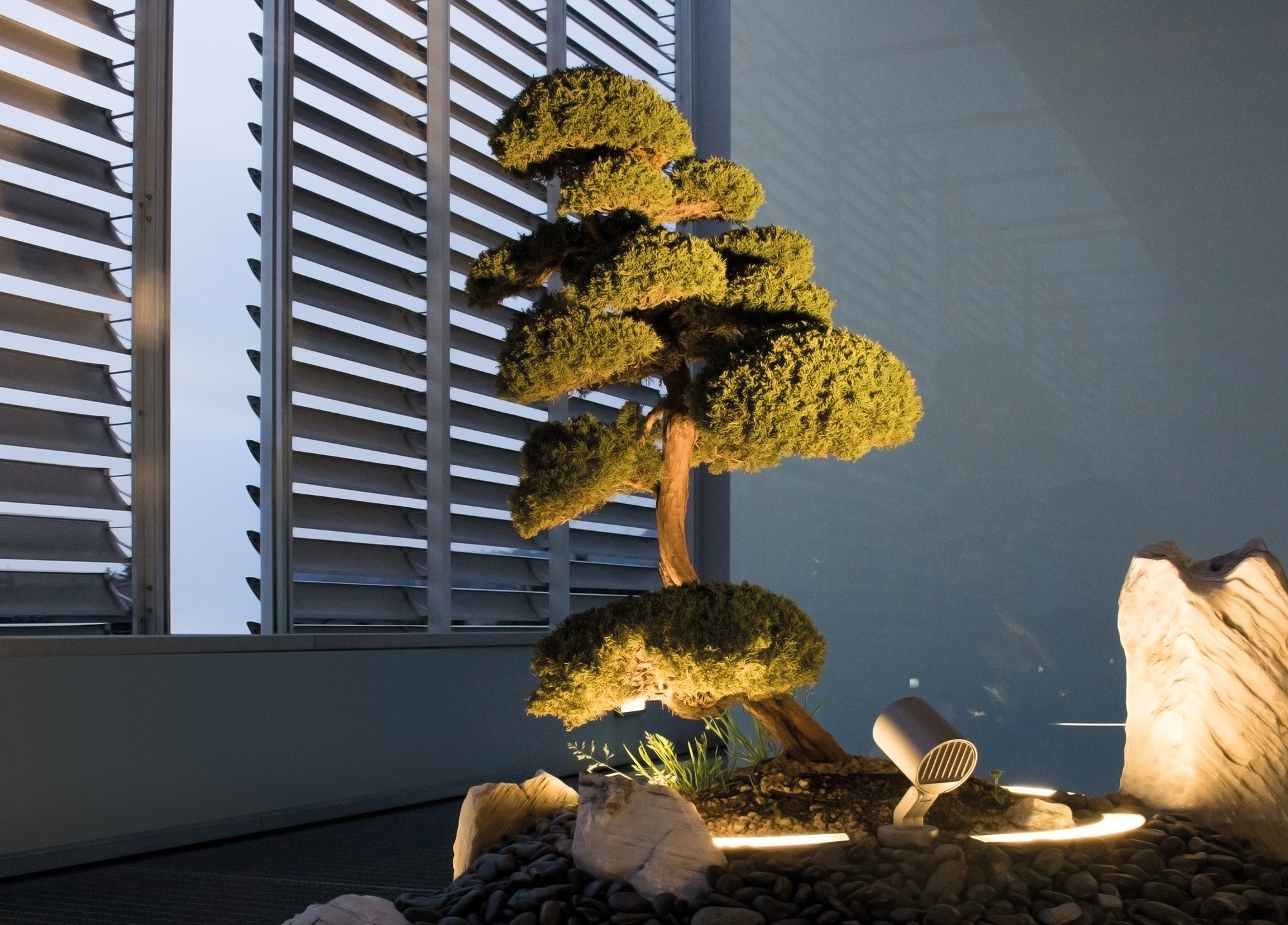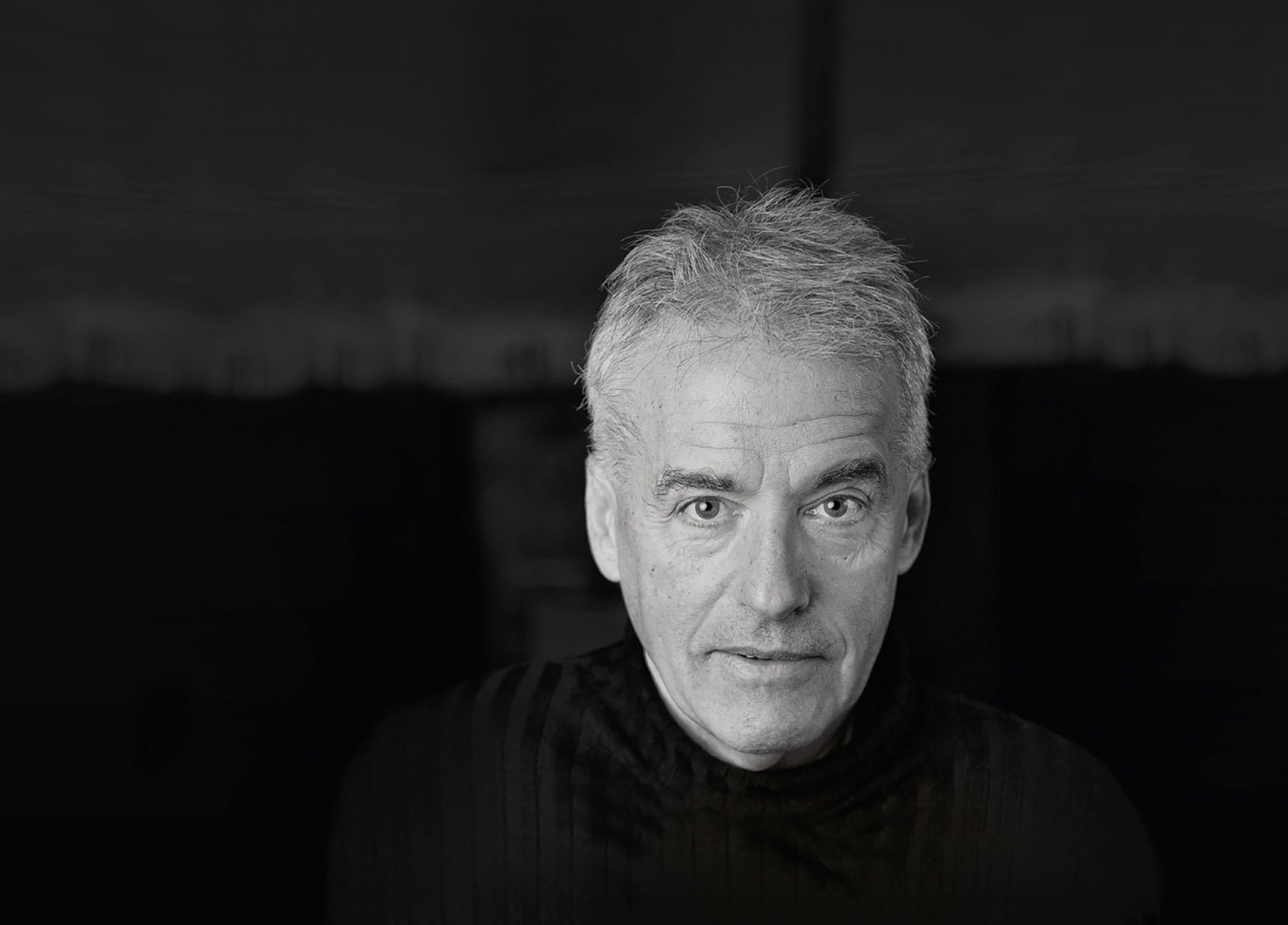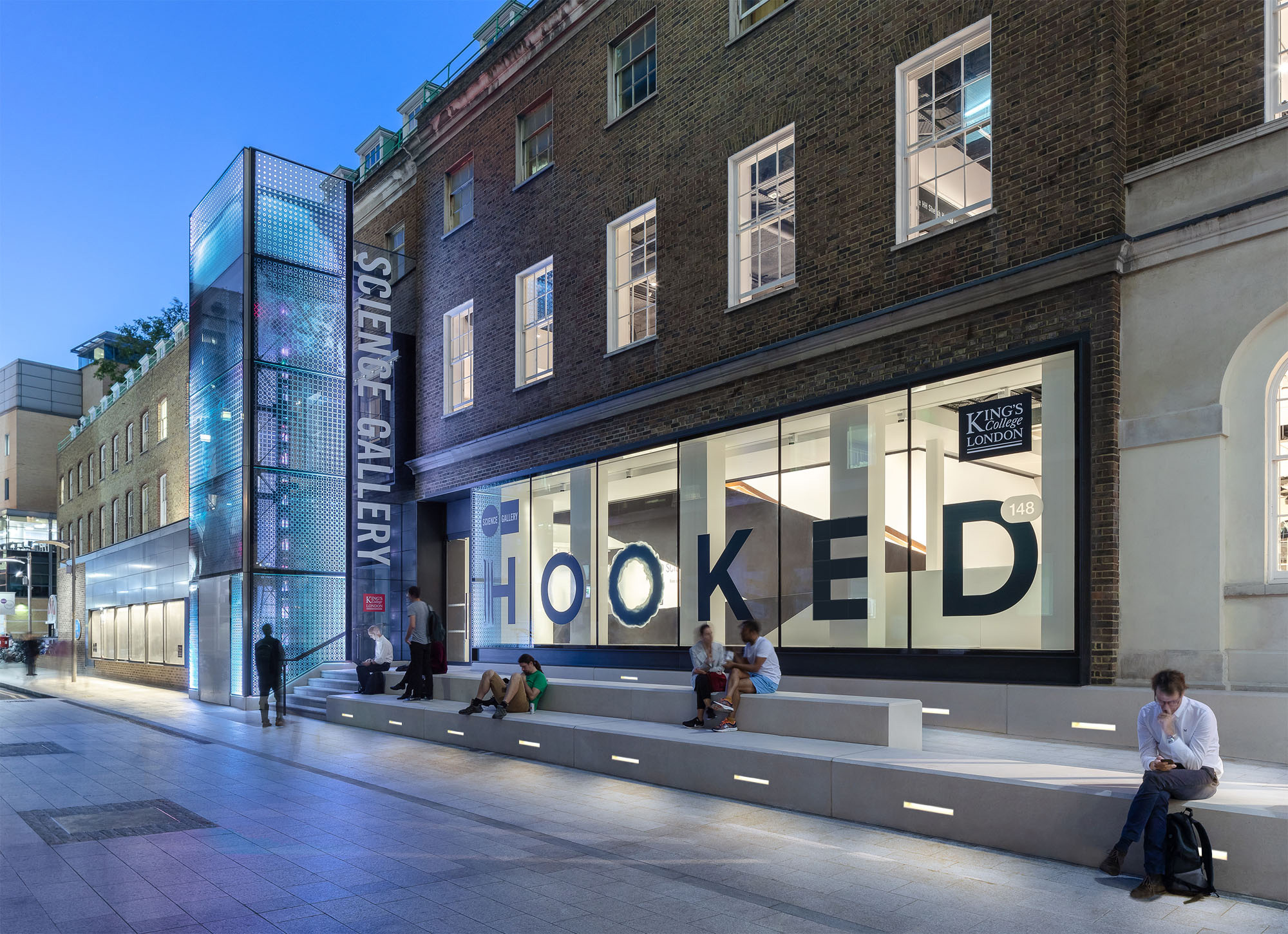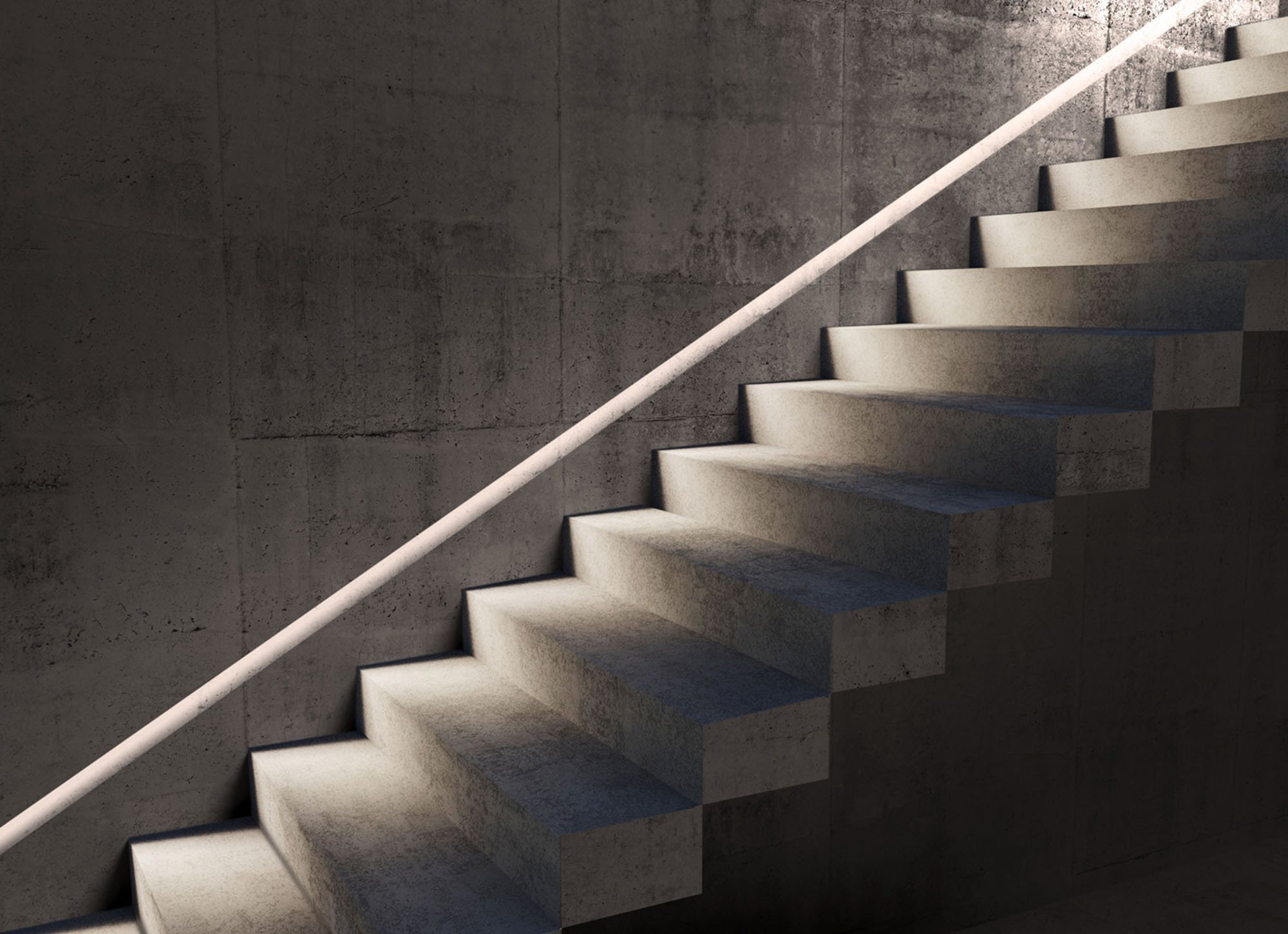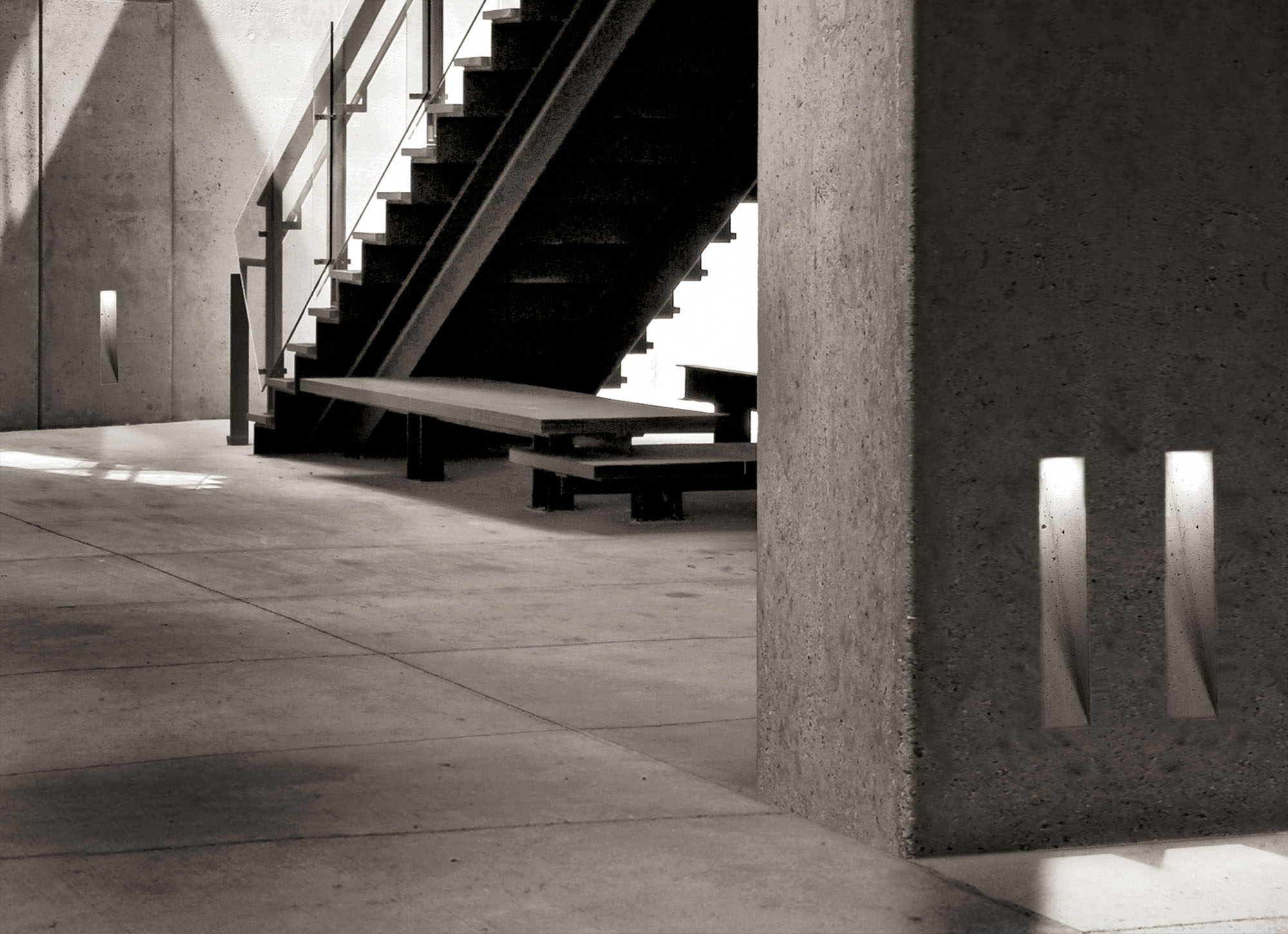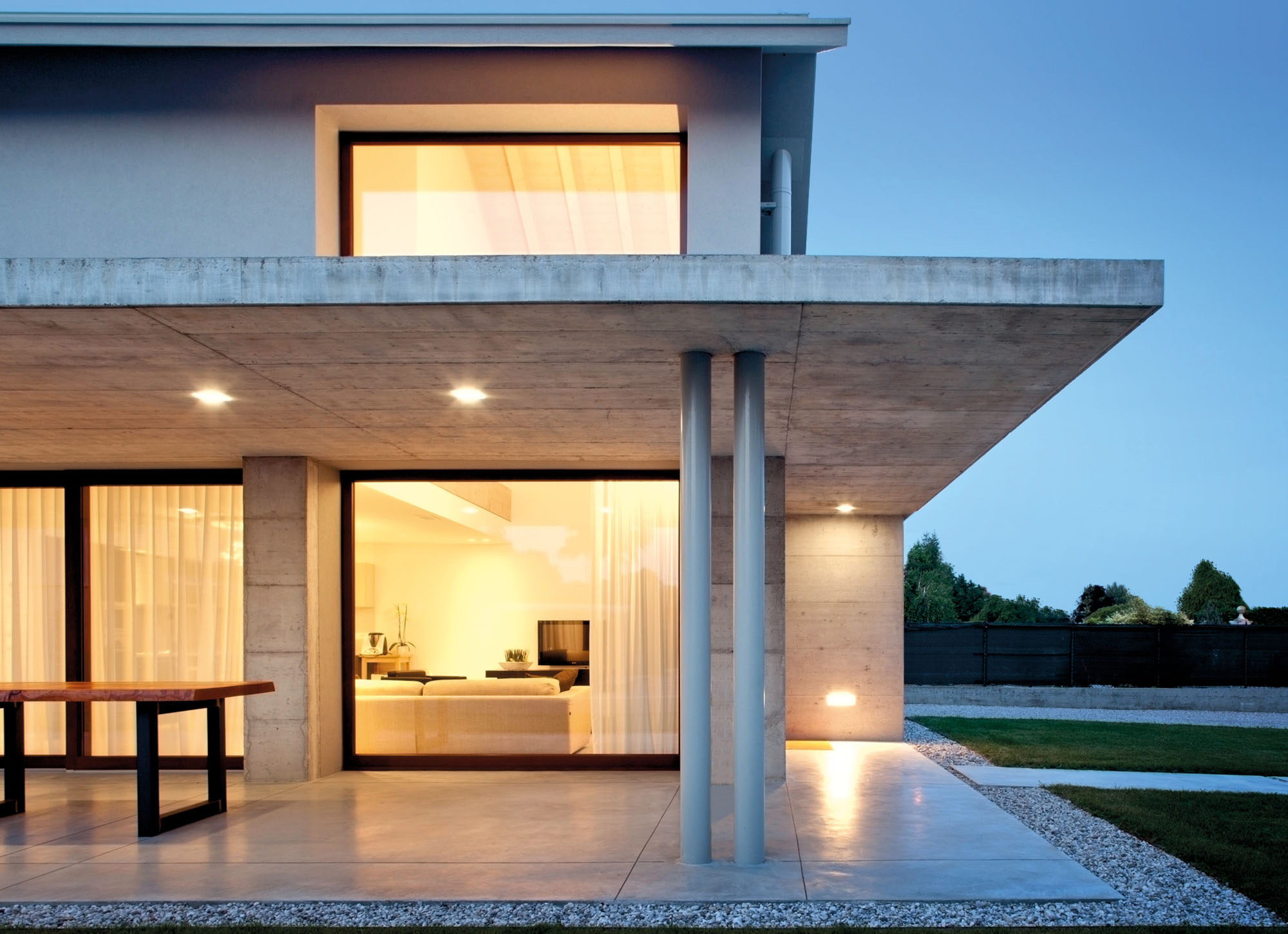 SIMES @ Light+ Building, Frankfurt 18-23 March 2018
SIMES participates as exhibitor to Light + Building, the international exhibition totally dedicated to light, that takes place between 18th and 23rd of March in Frankfurt. Among the main international players, SIMES presents the product novelties related to the world of outdoor lighting, to give life to projects made with traditional materials, but presented in new interesting perspectives.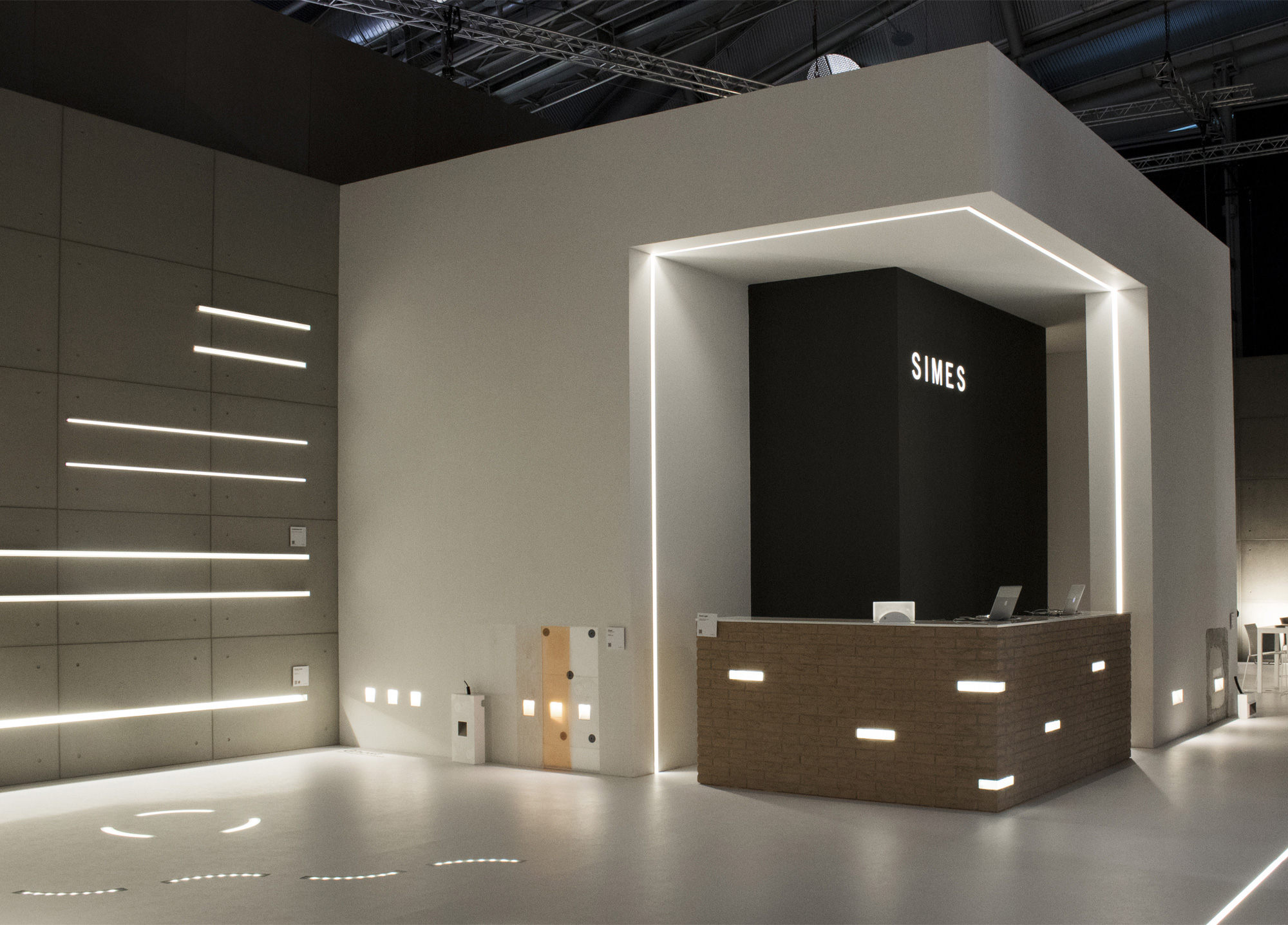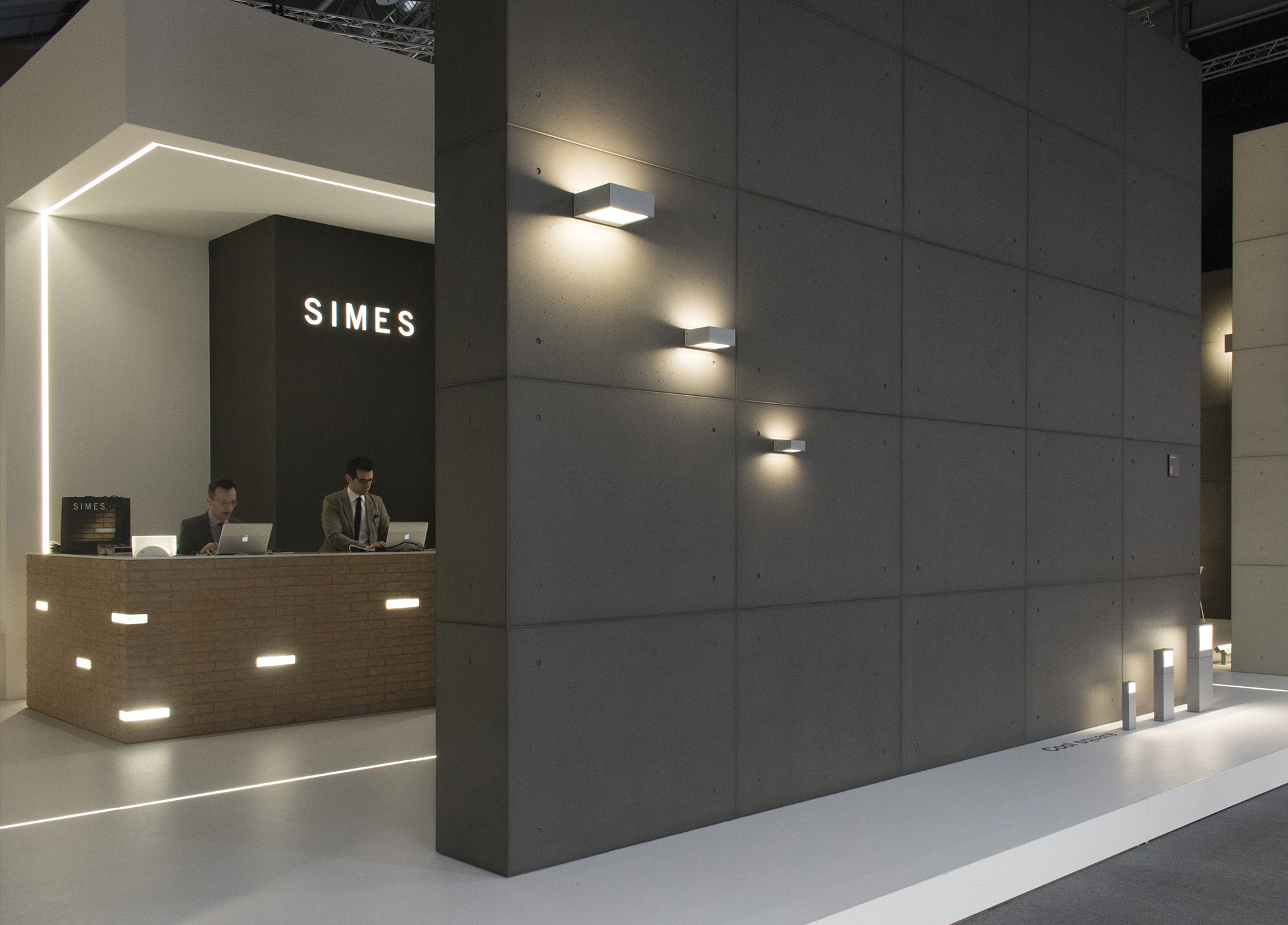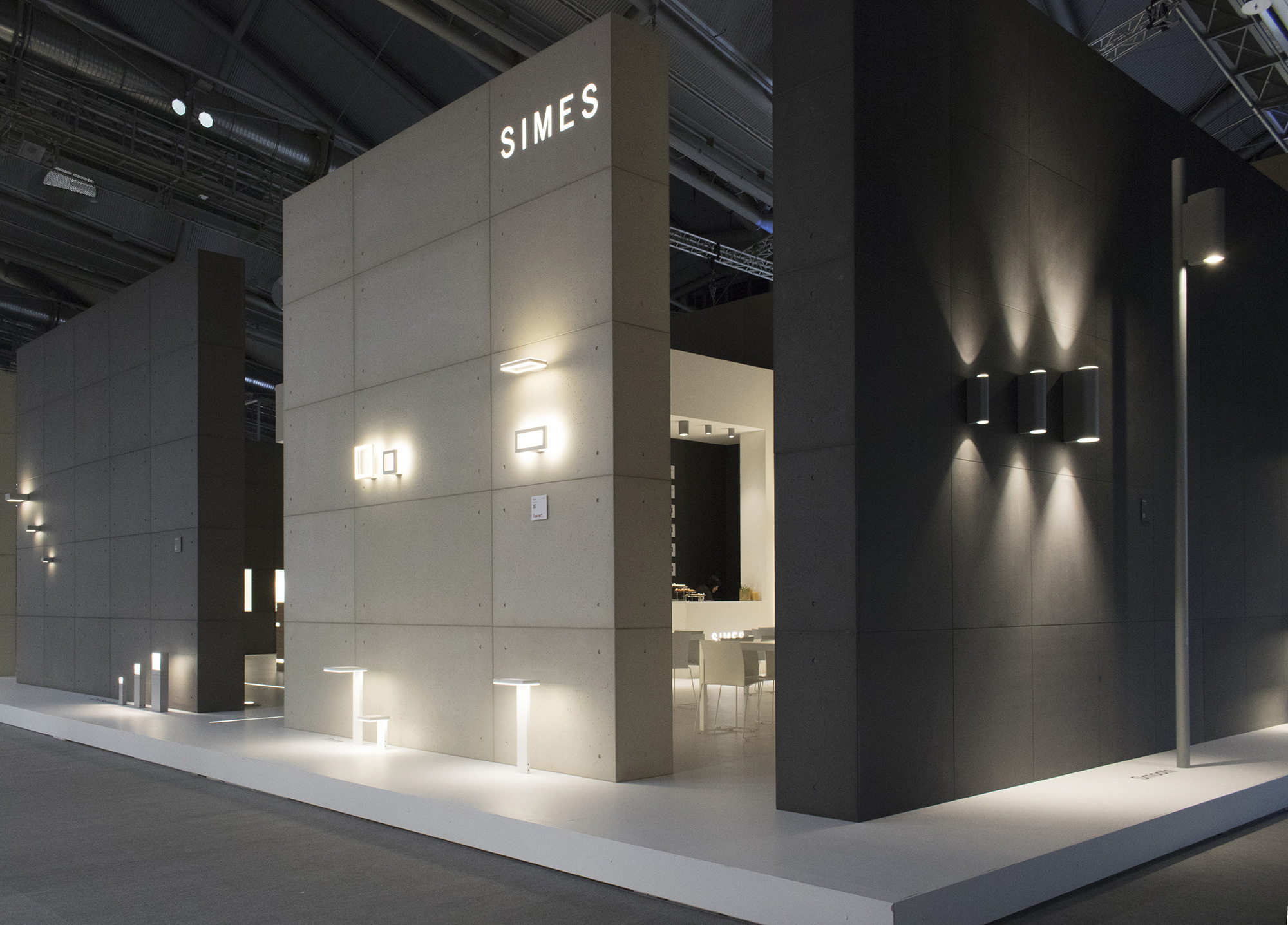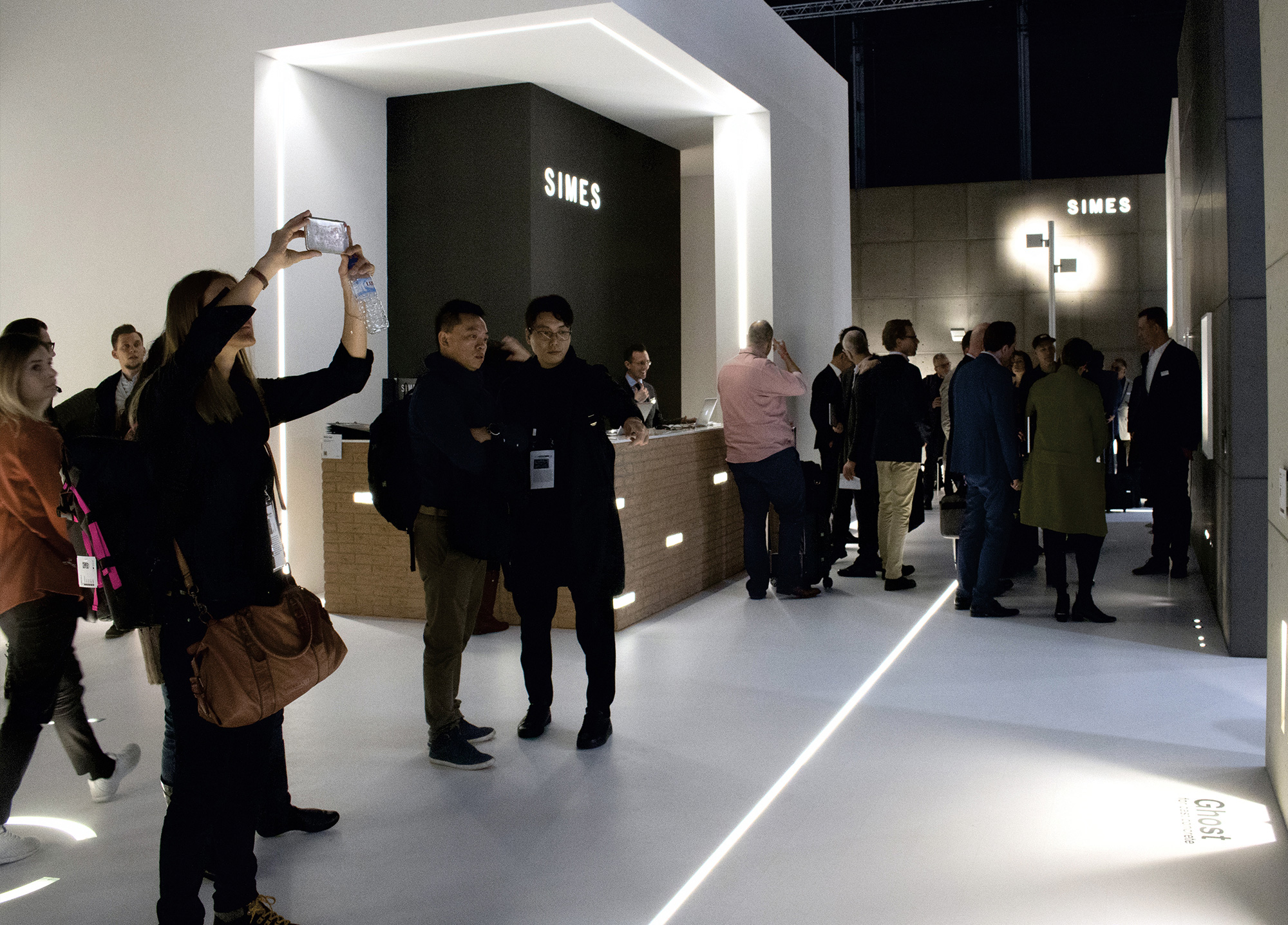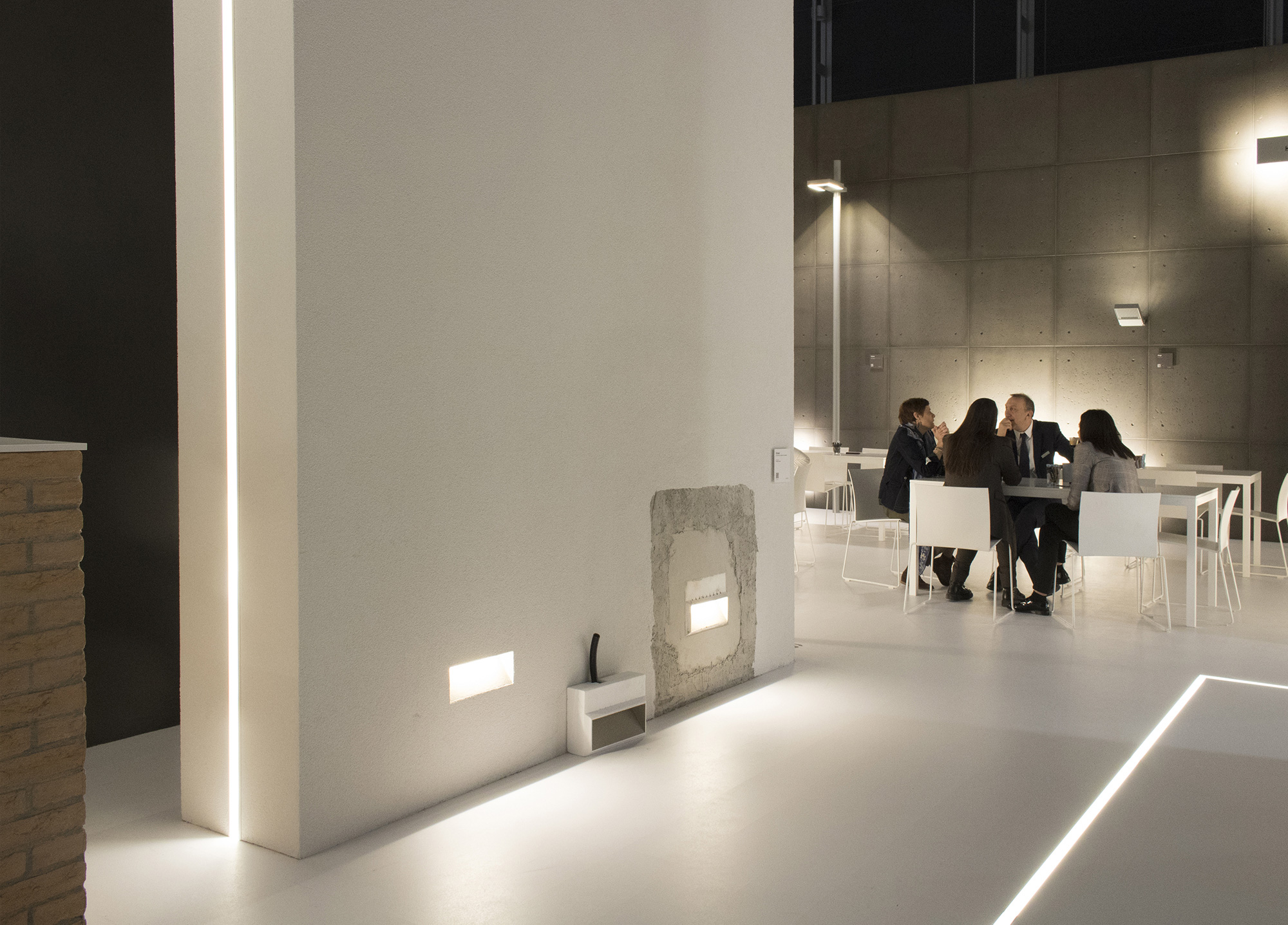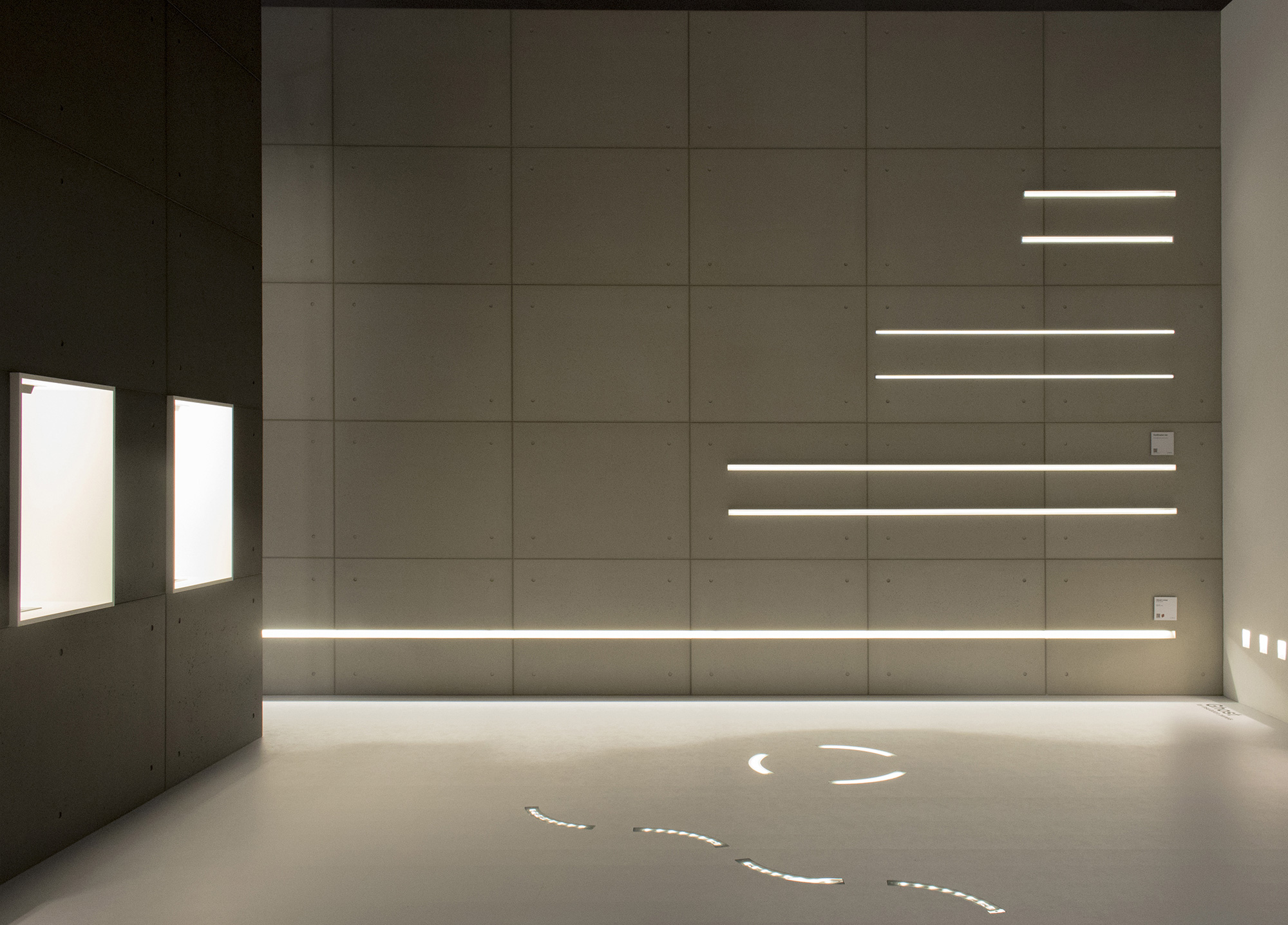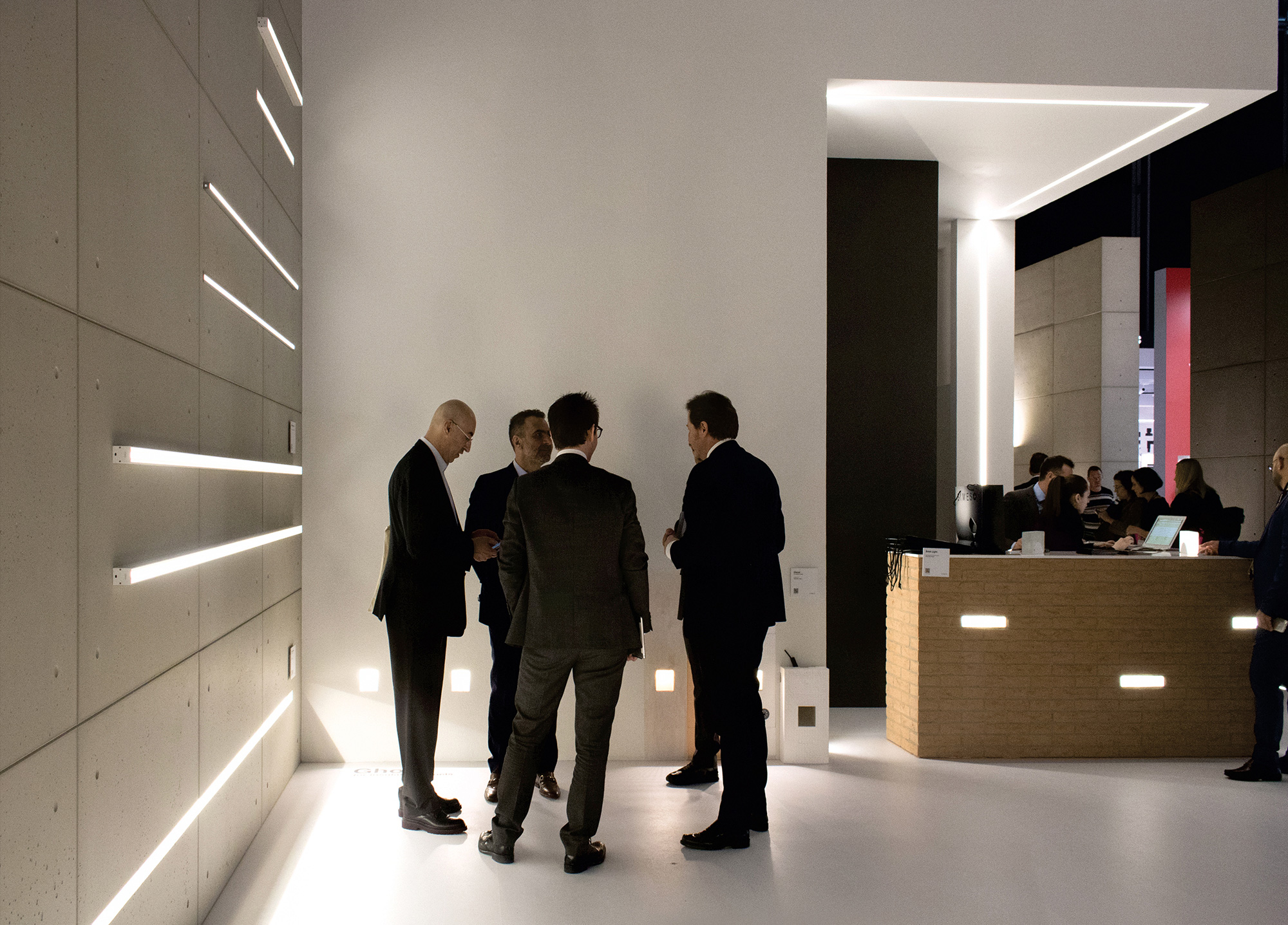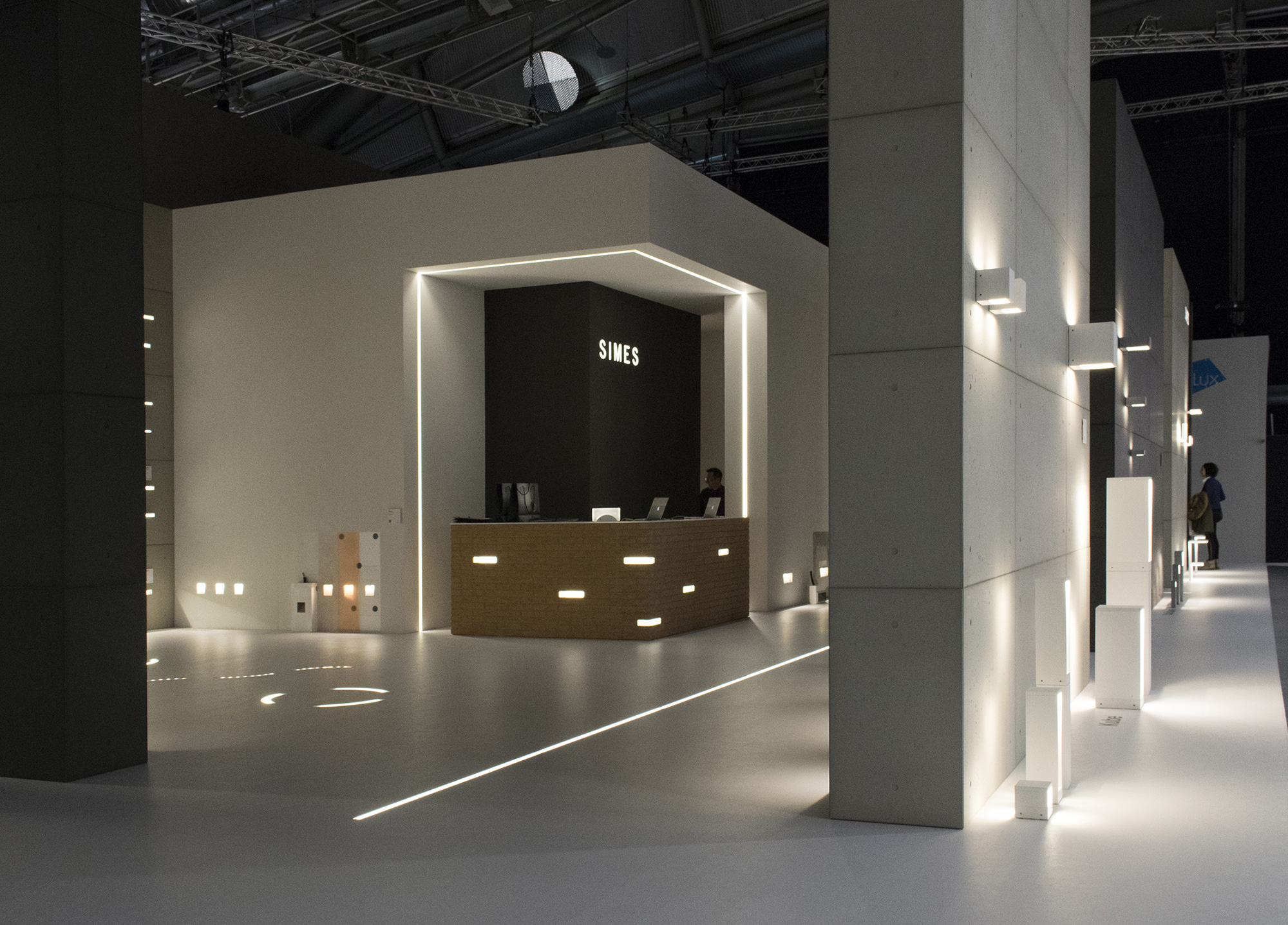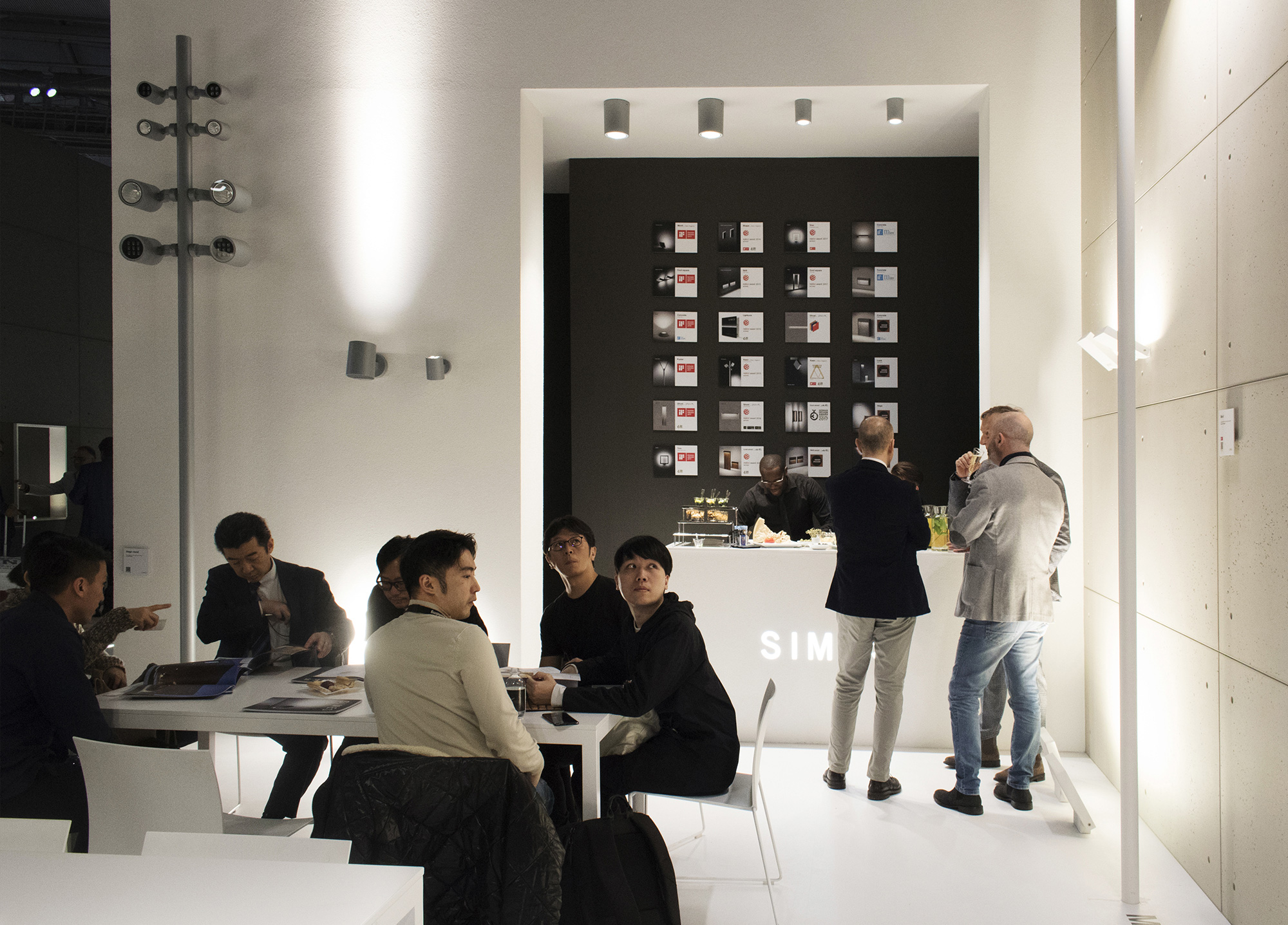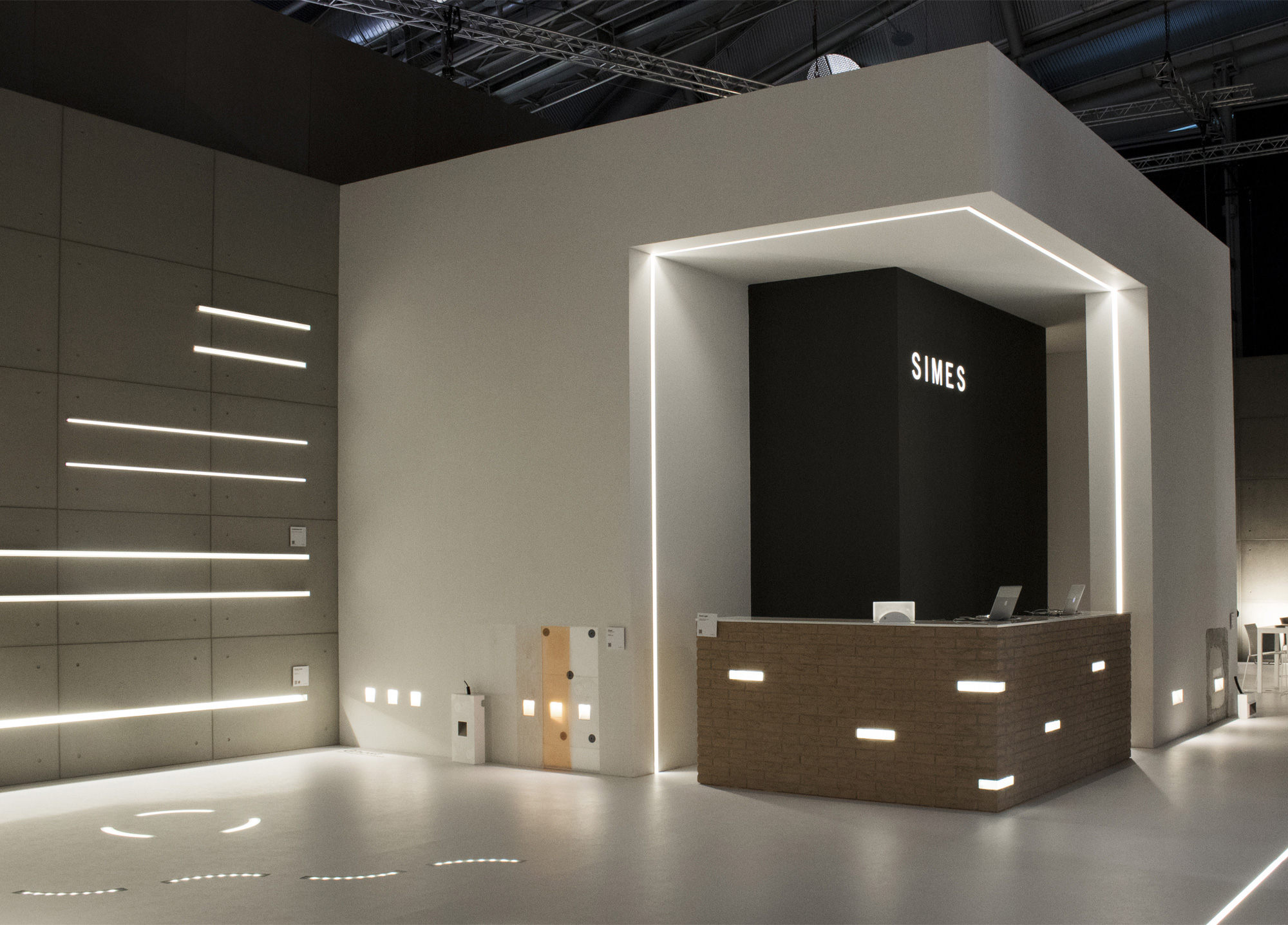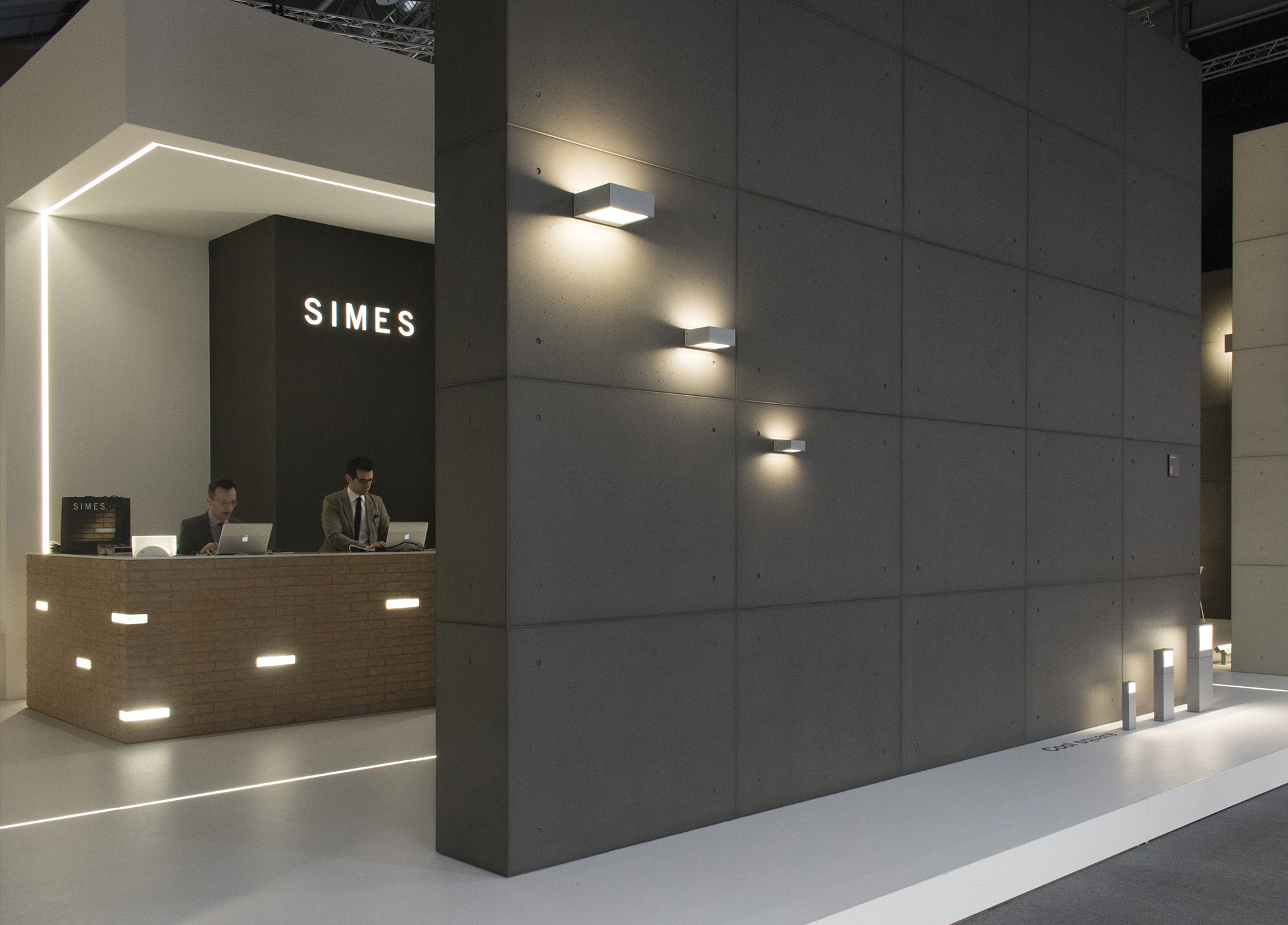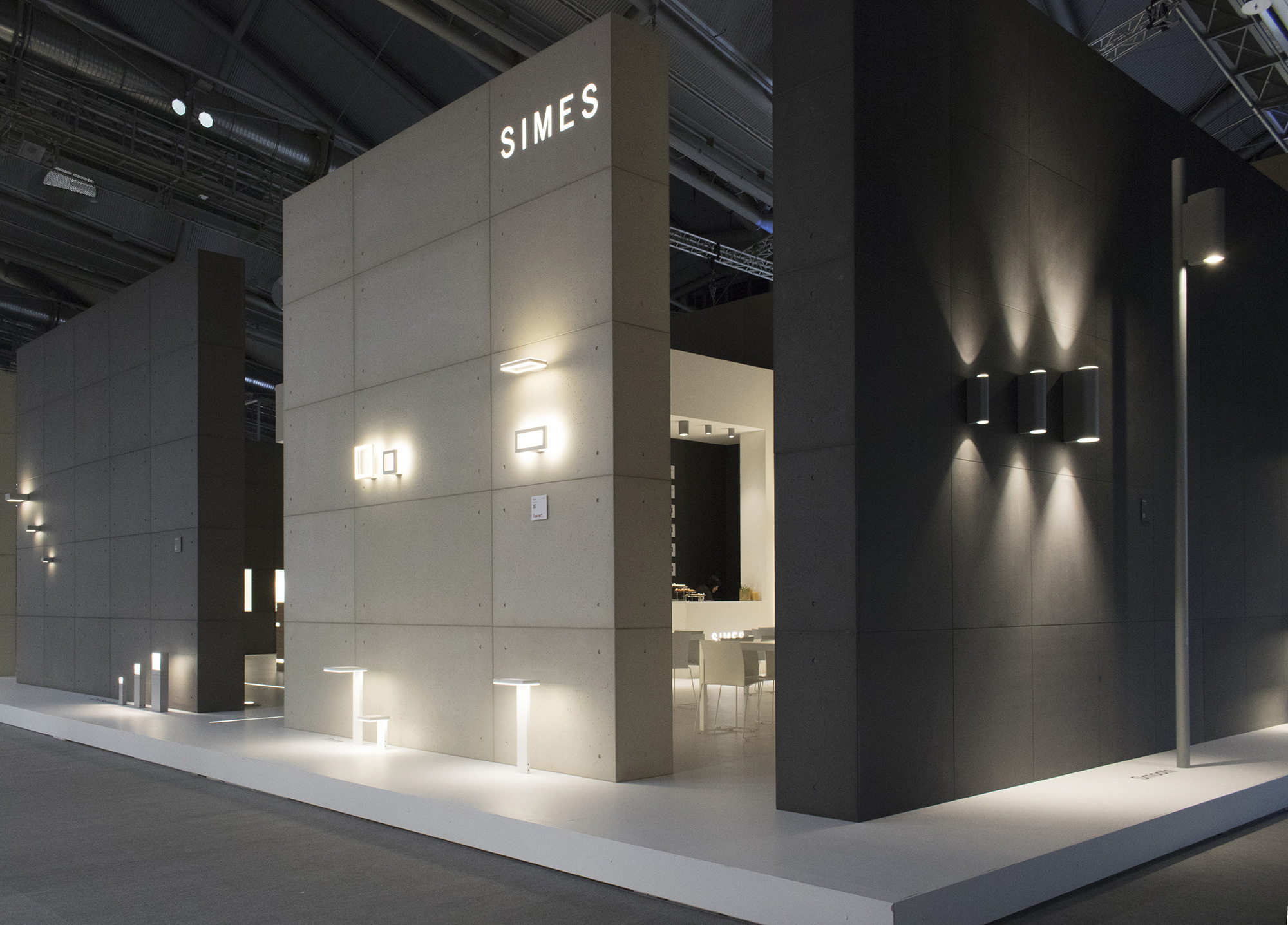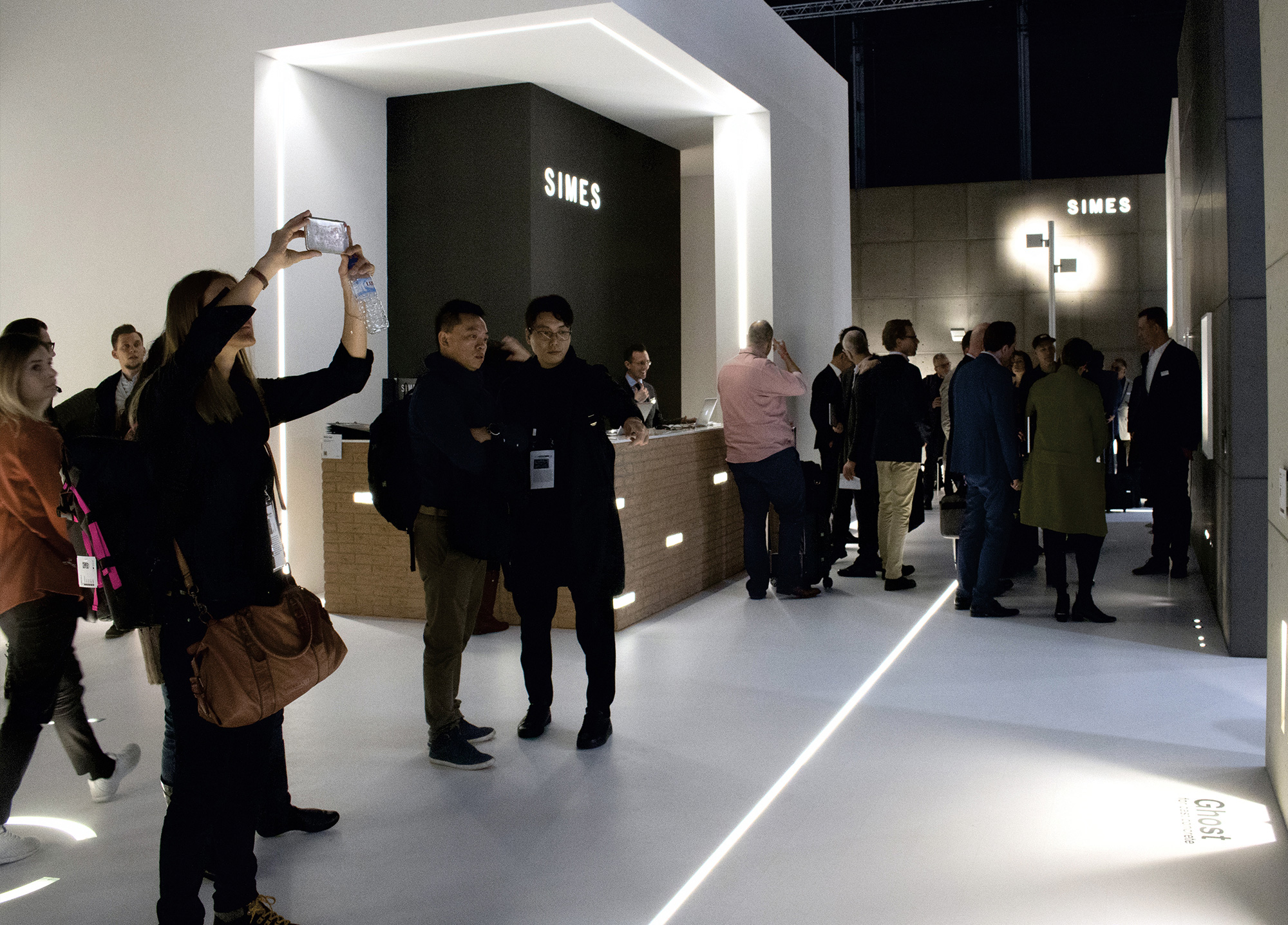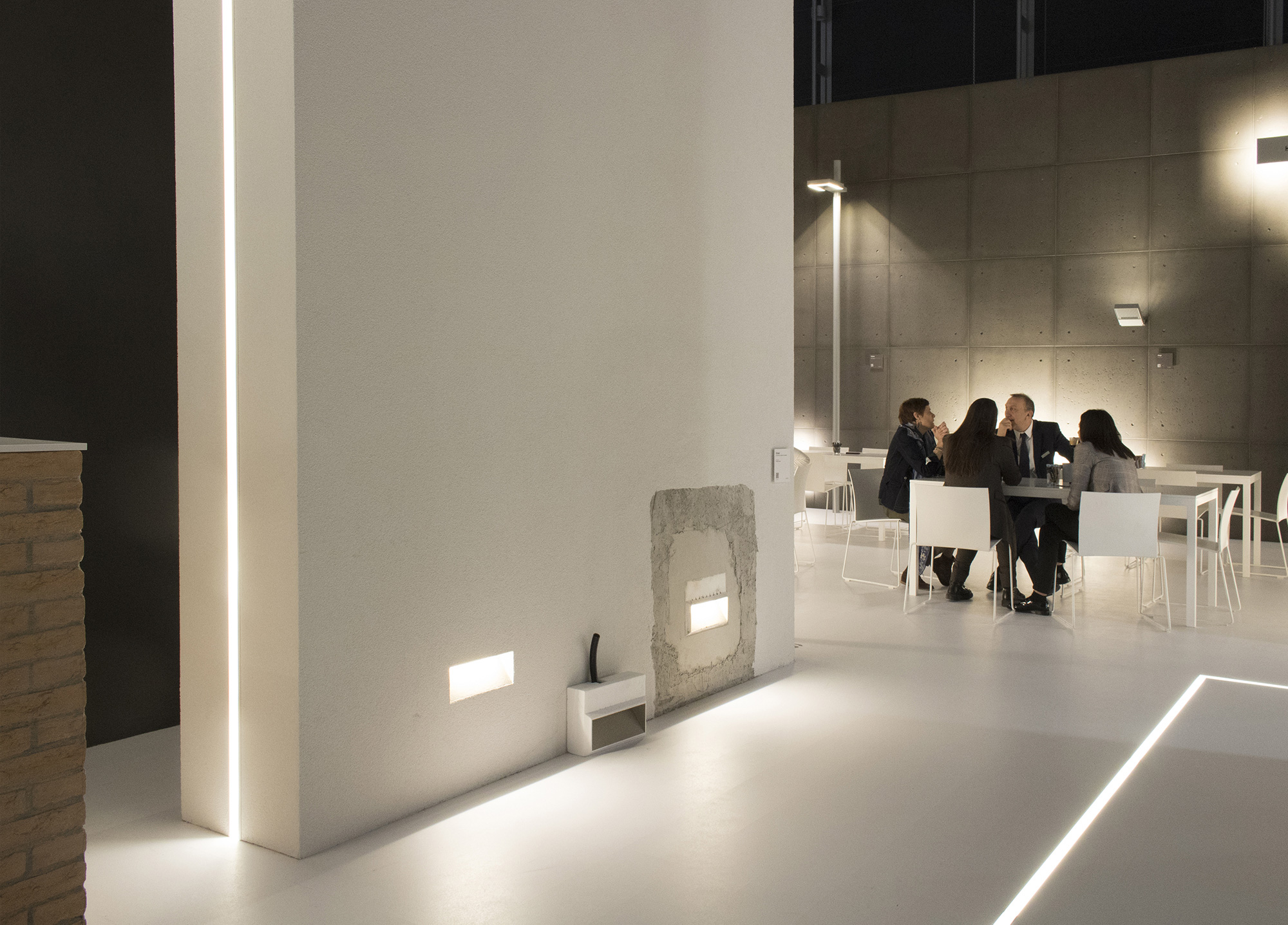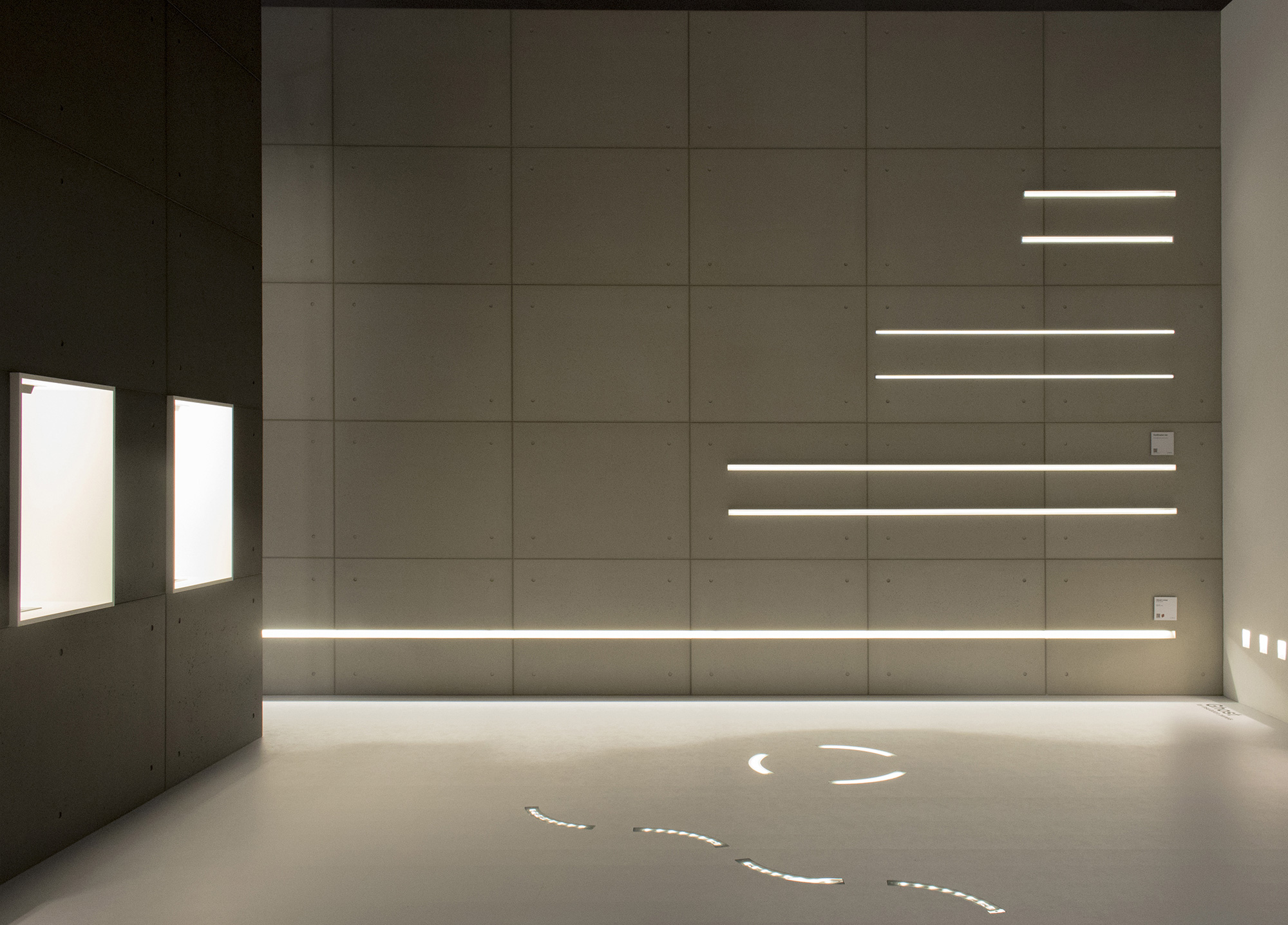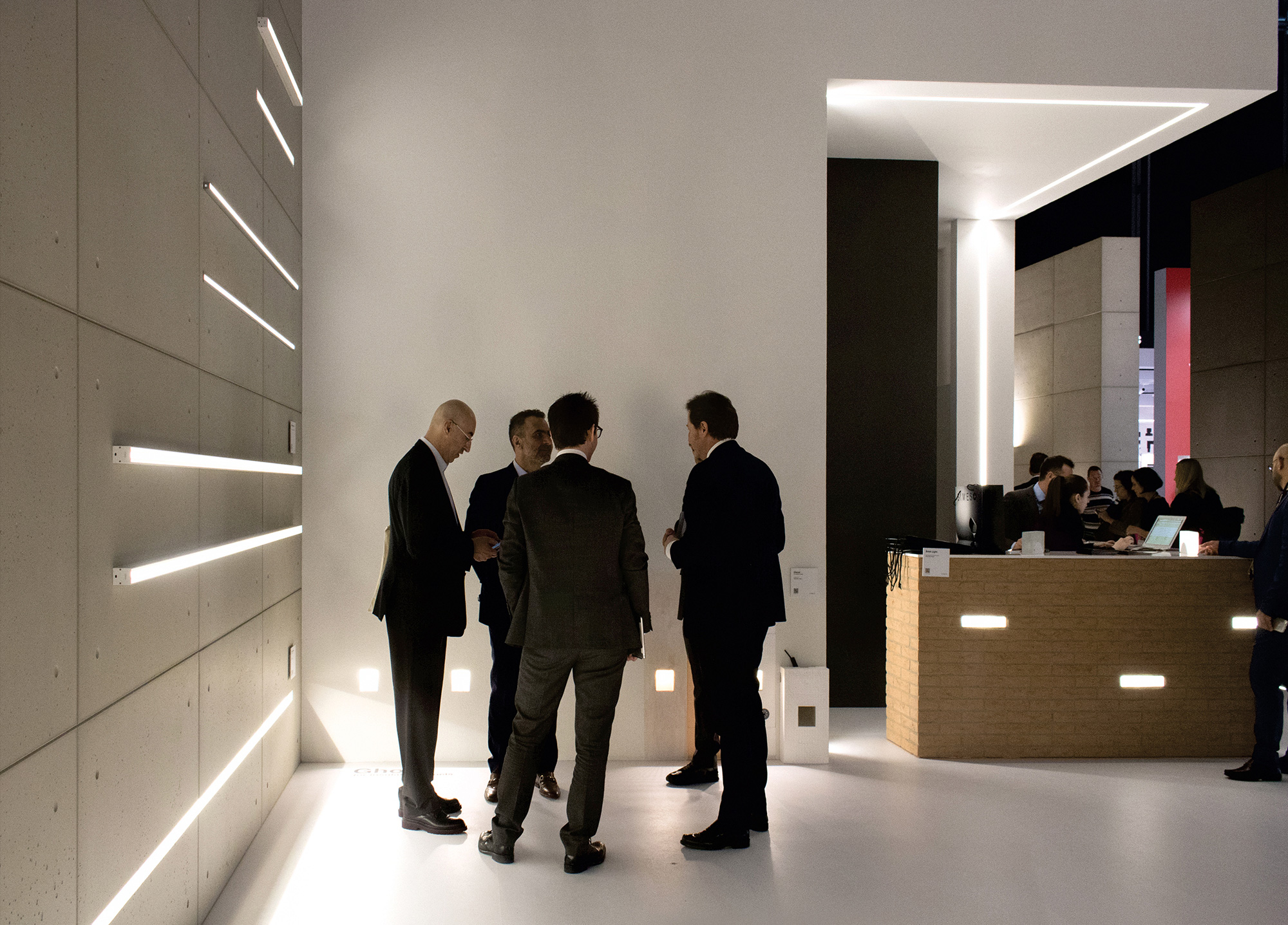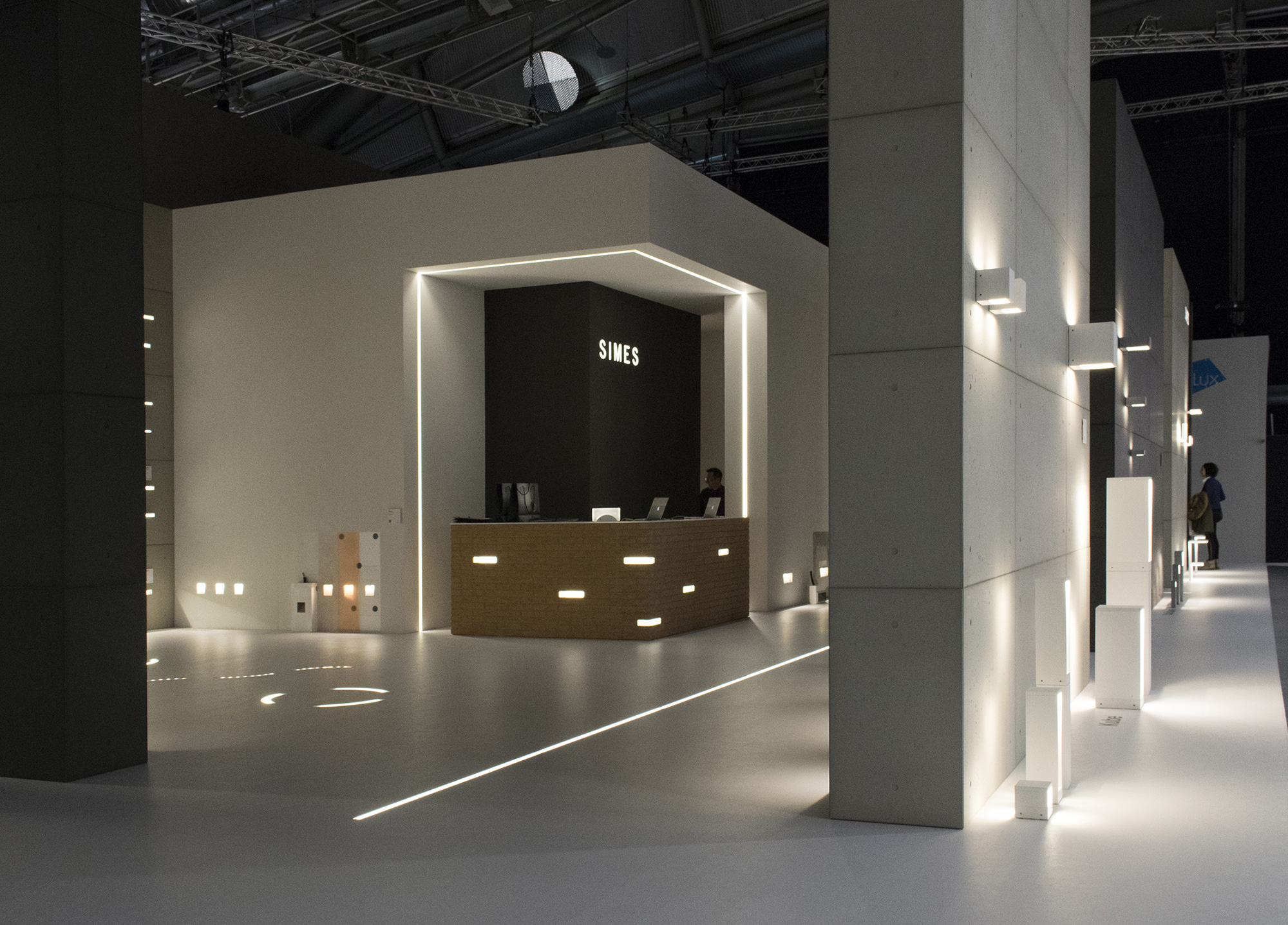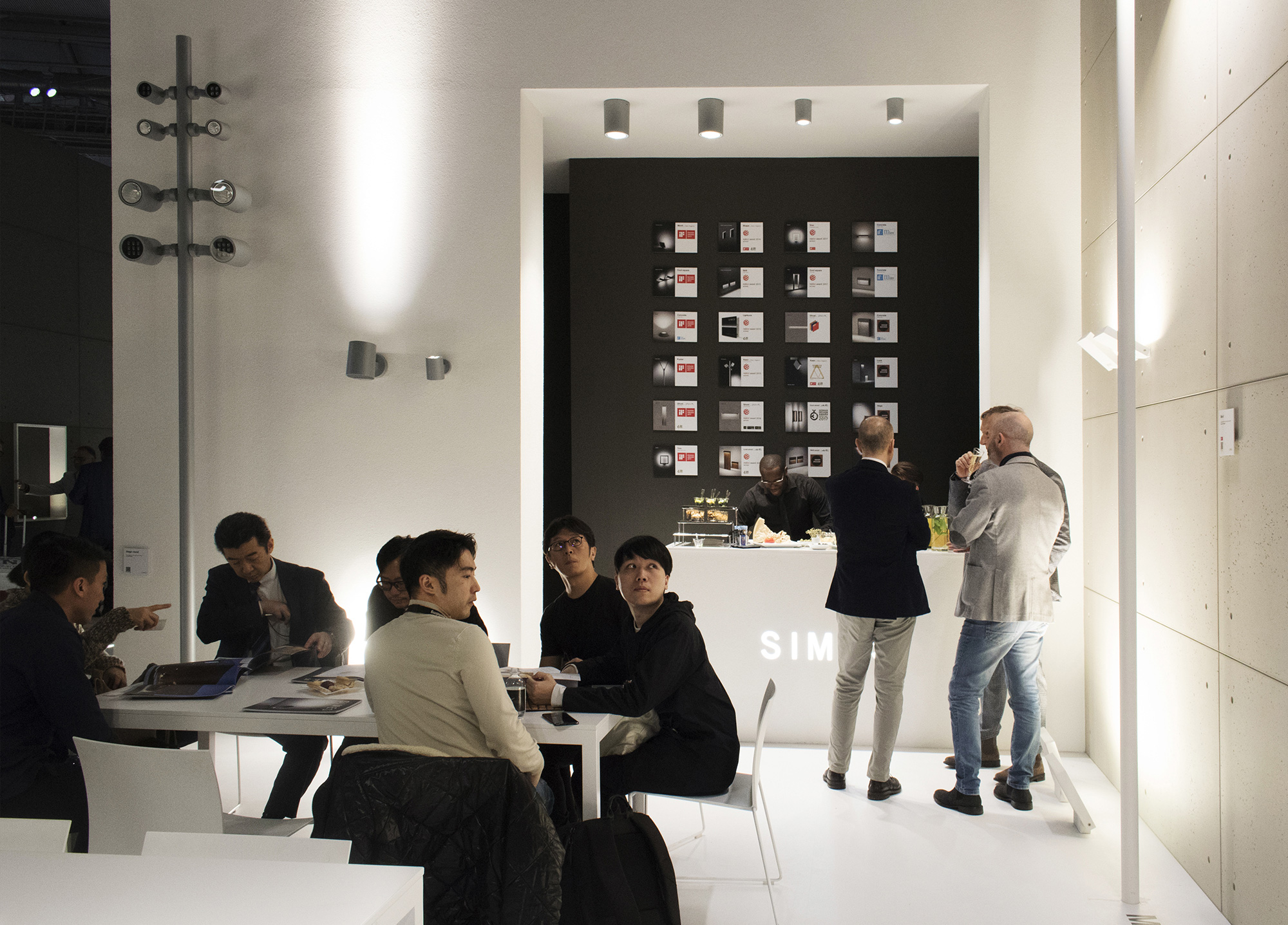 SIMES @ SPACE&INTERIORS, Milan 17-21 April 2018
Materials, solutions, innovations oriented to our future. Space & interiors proposes a constructive provocation: to imagine a future habitat in a place where humanity will migrate in 100 years, that is Mars, the red planet. SIMES takes up the challenge and presents for the first time on the Italian market the new collection "The Structural Light".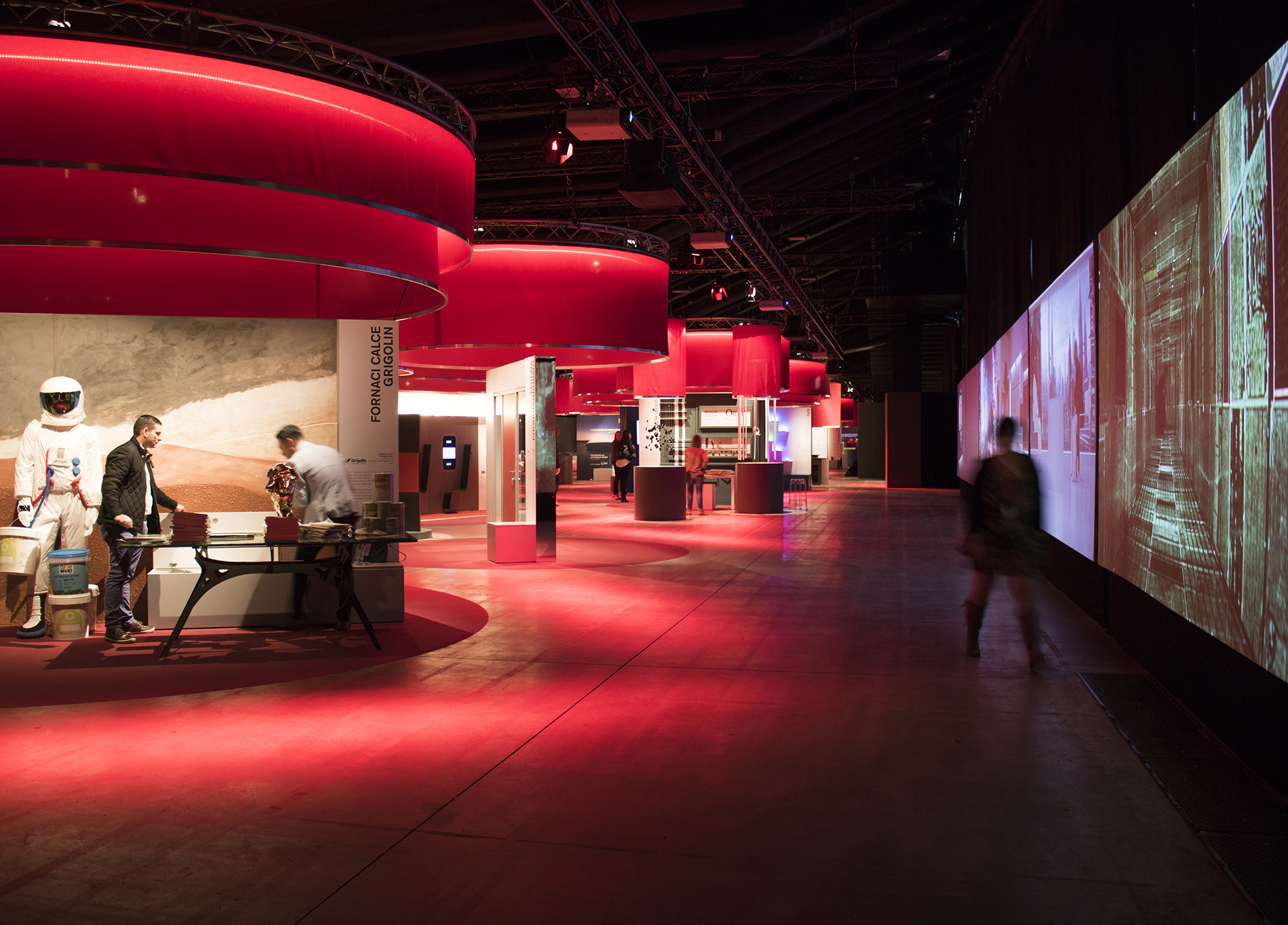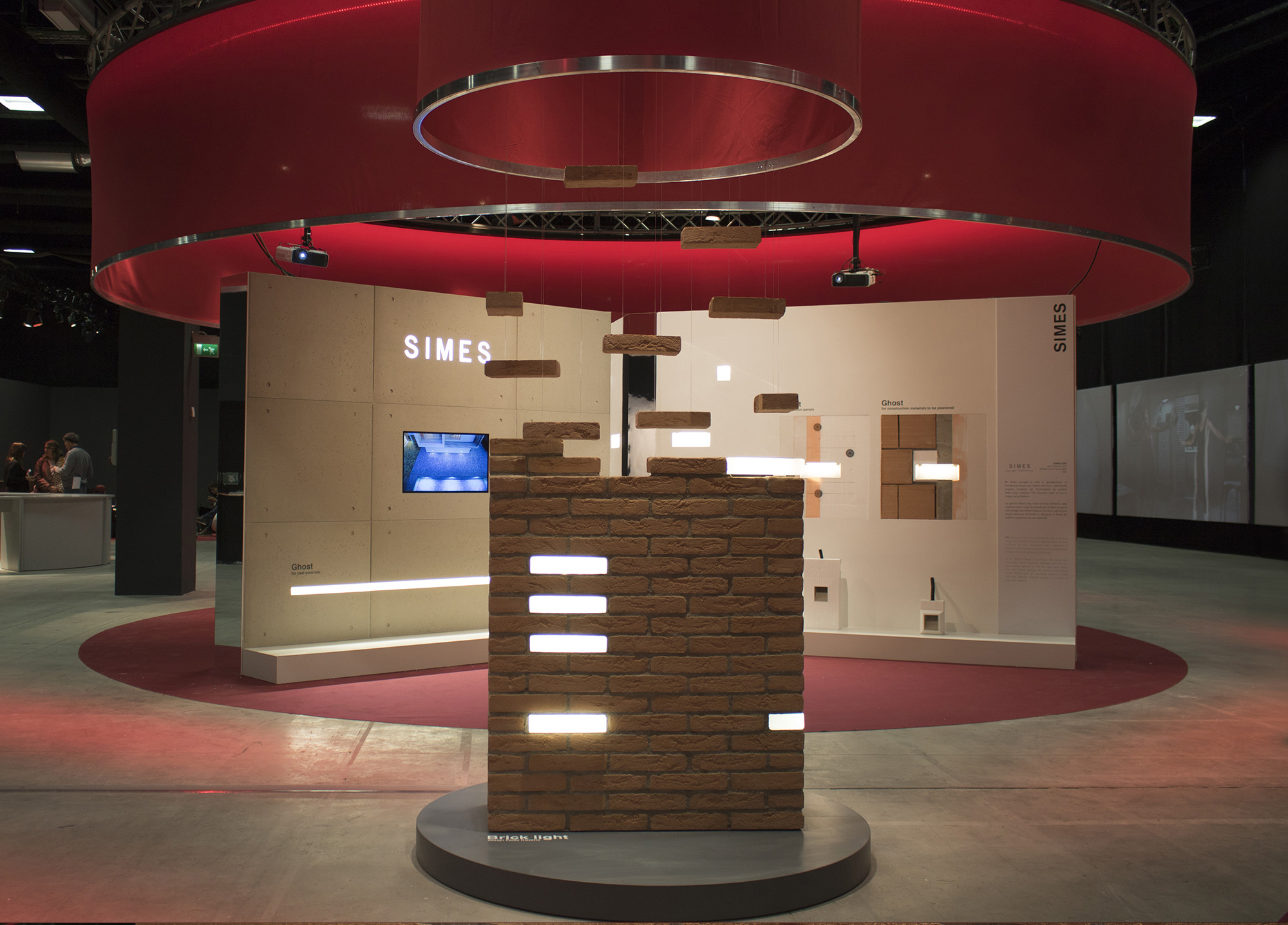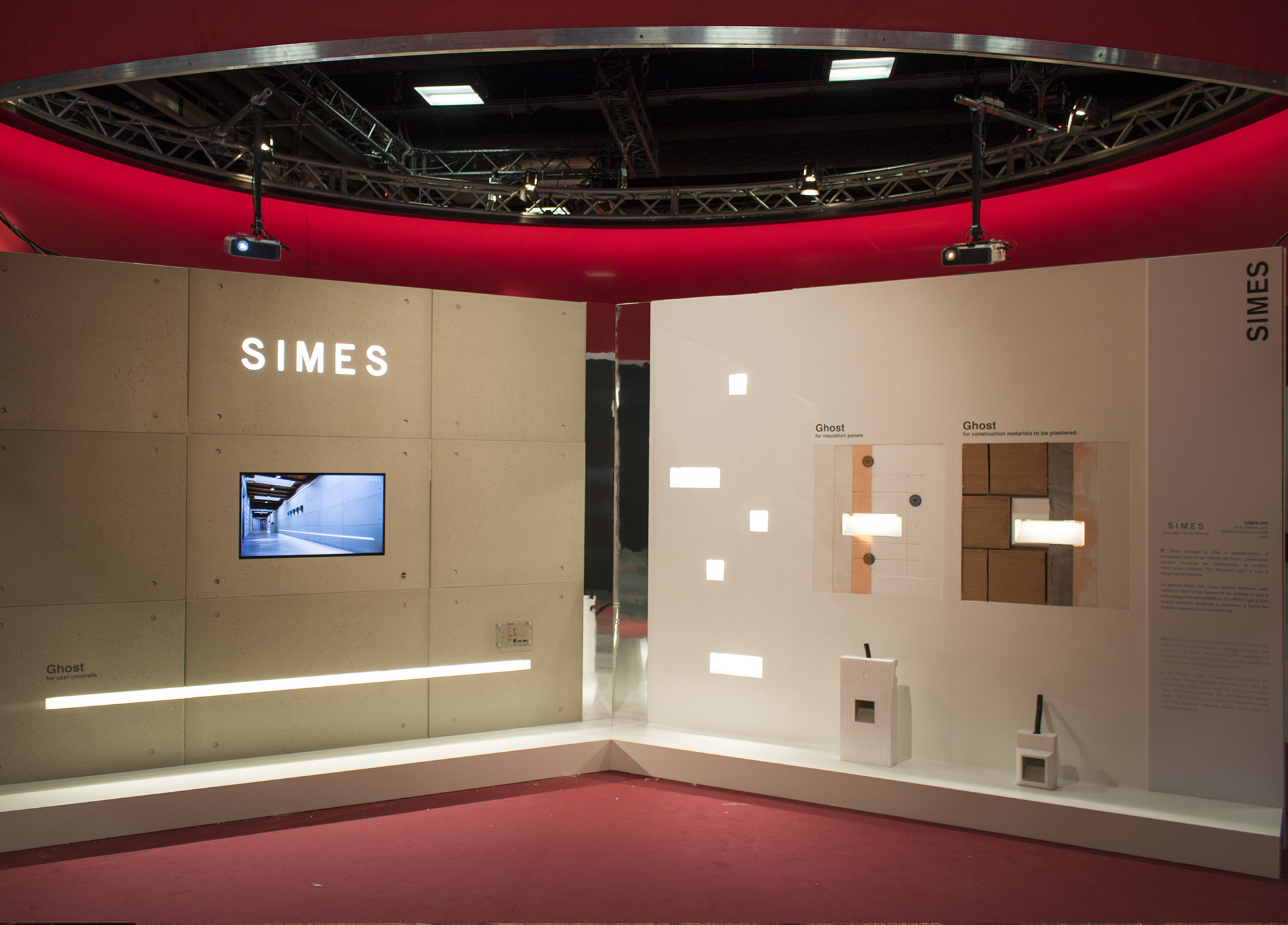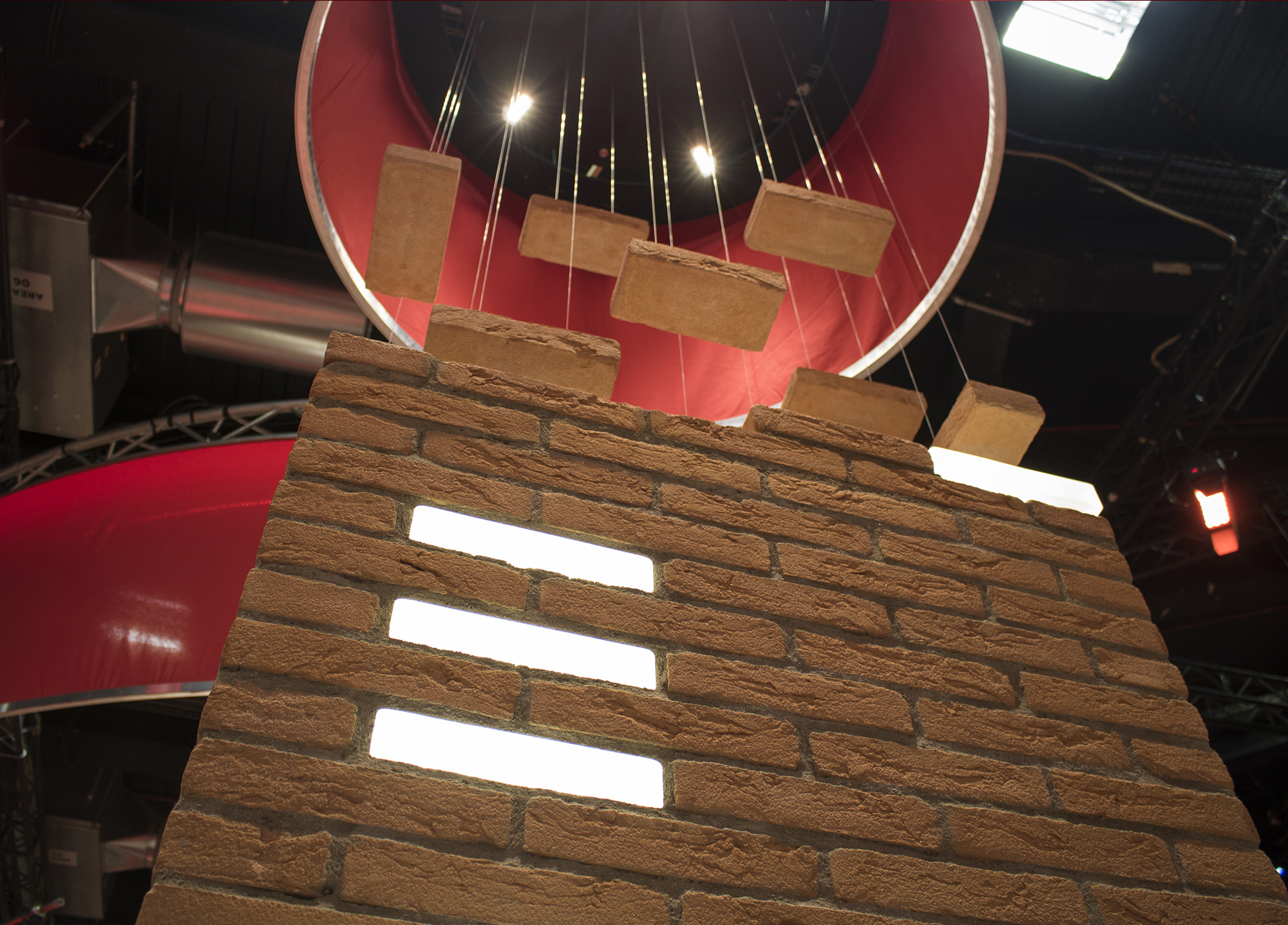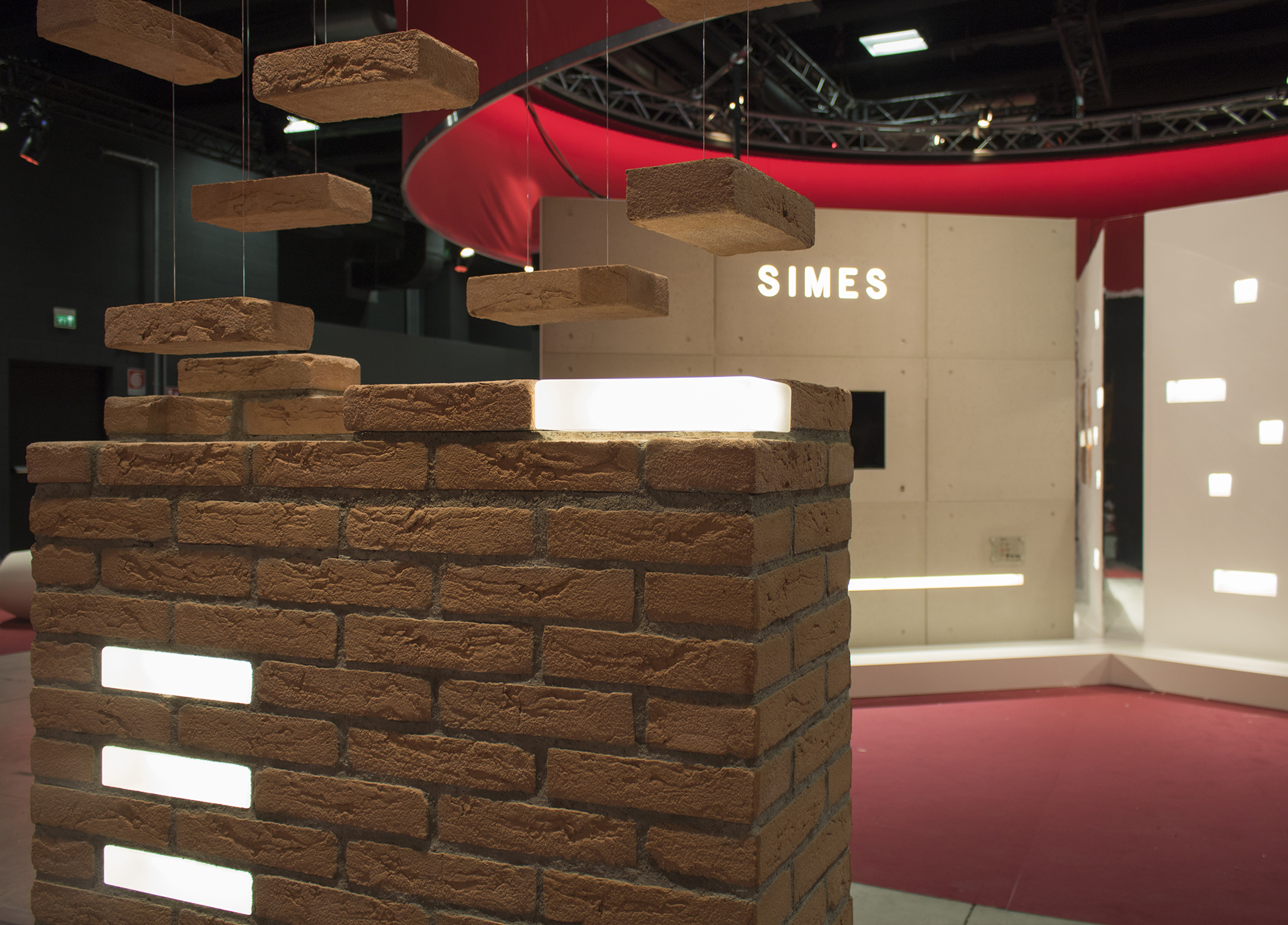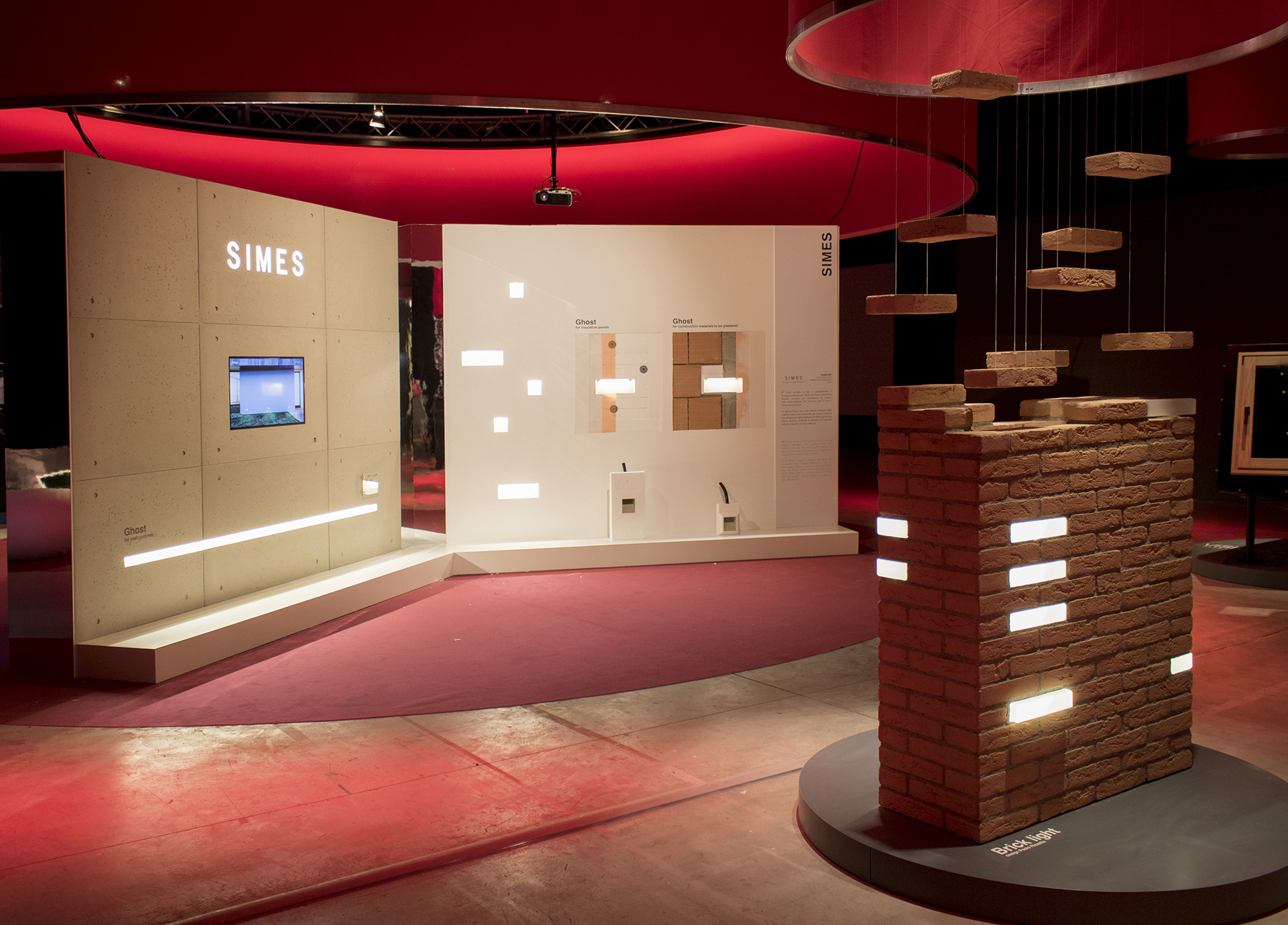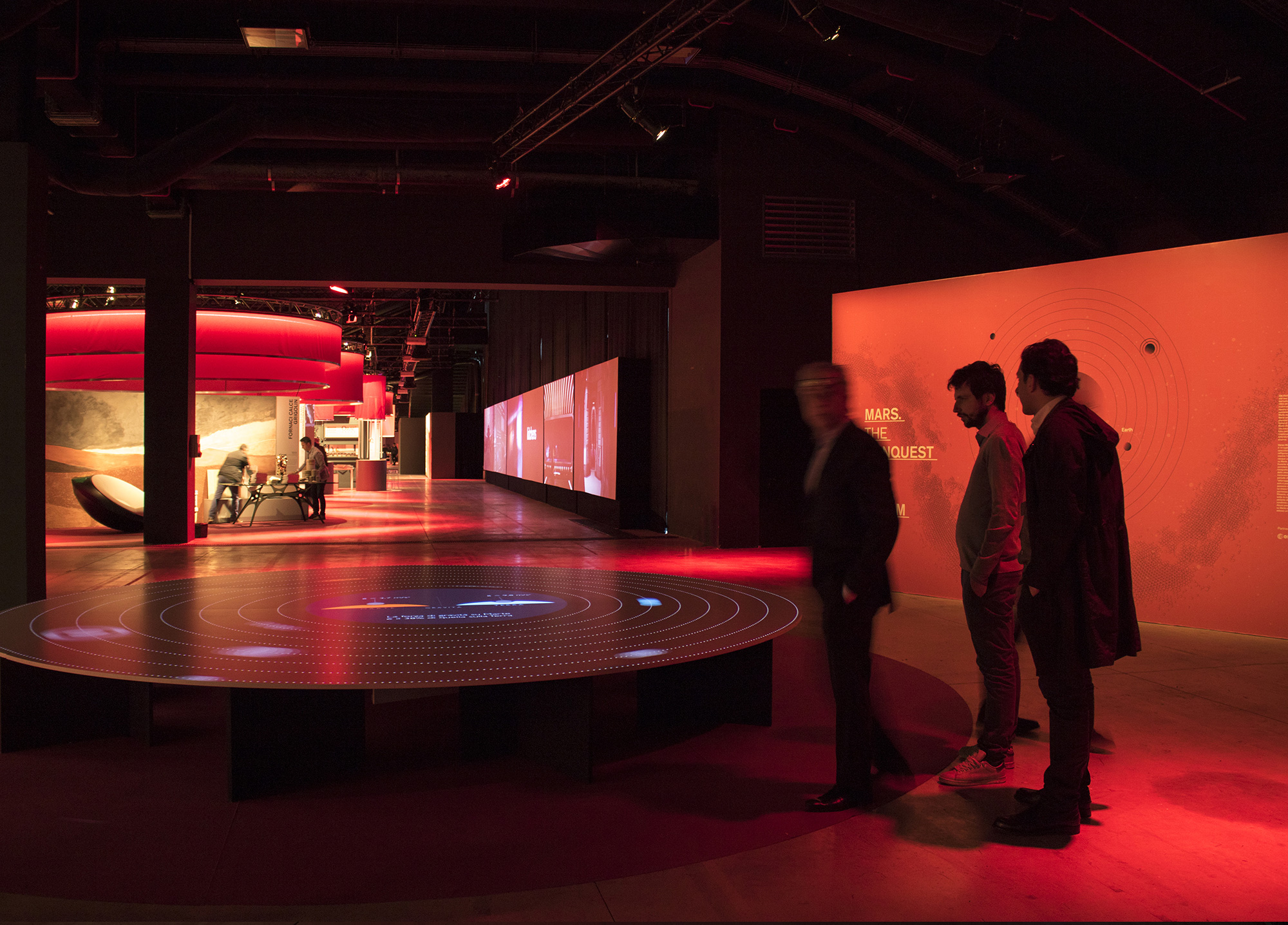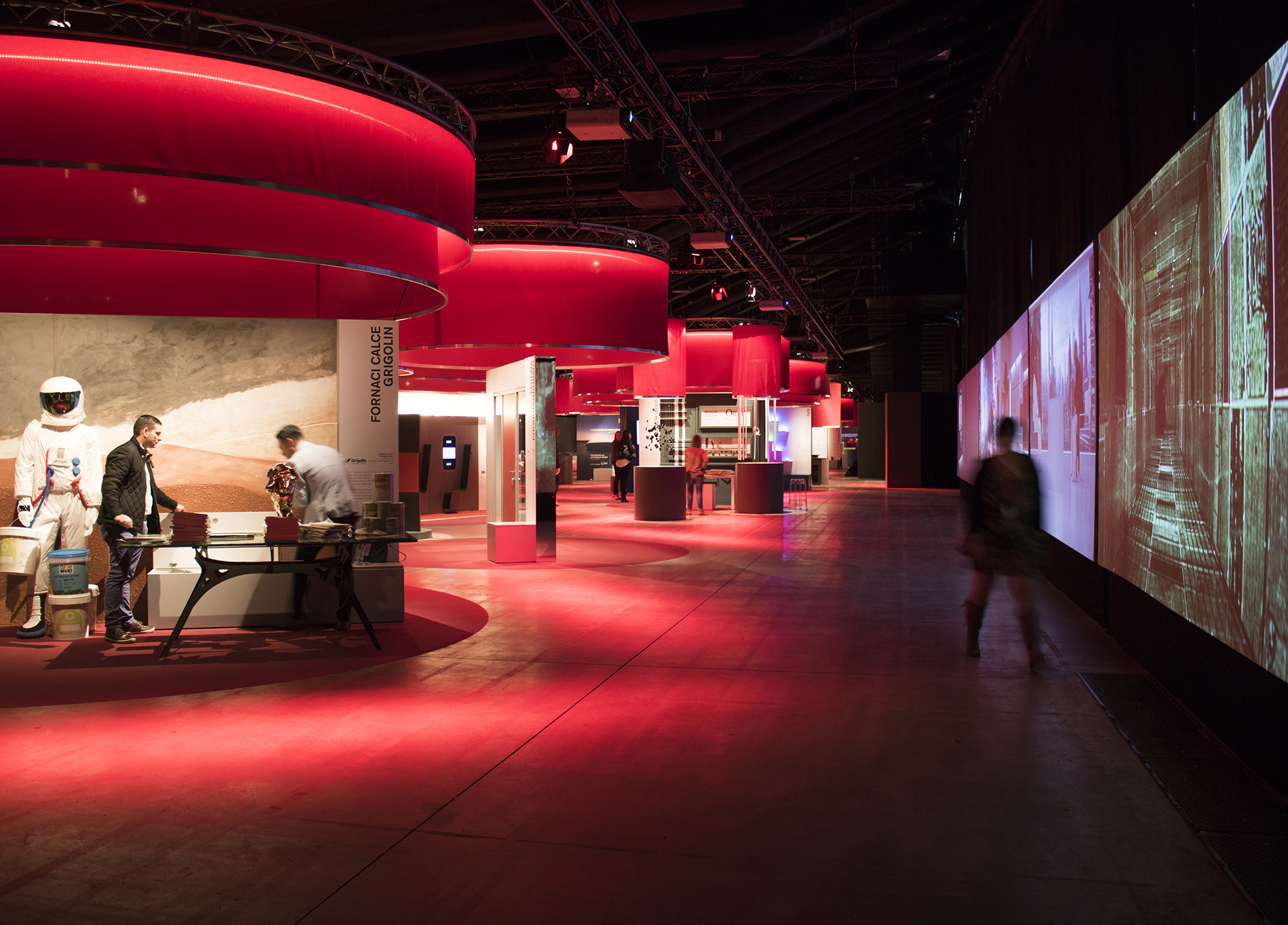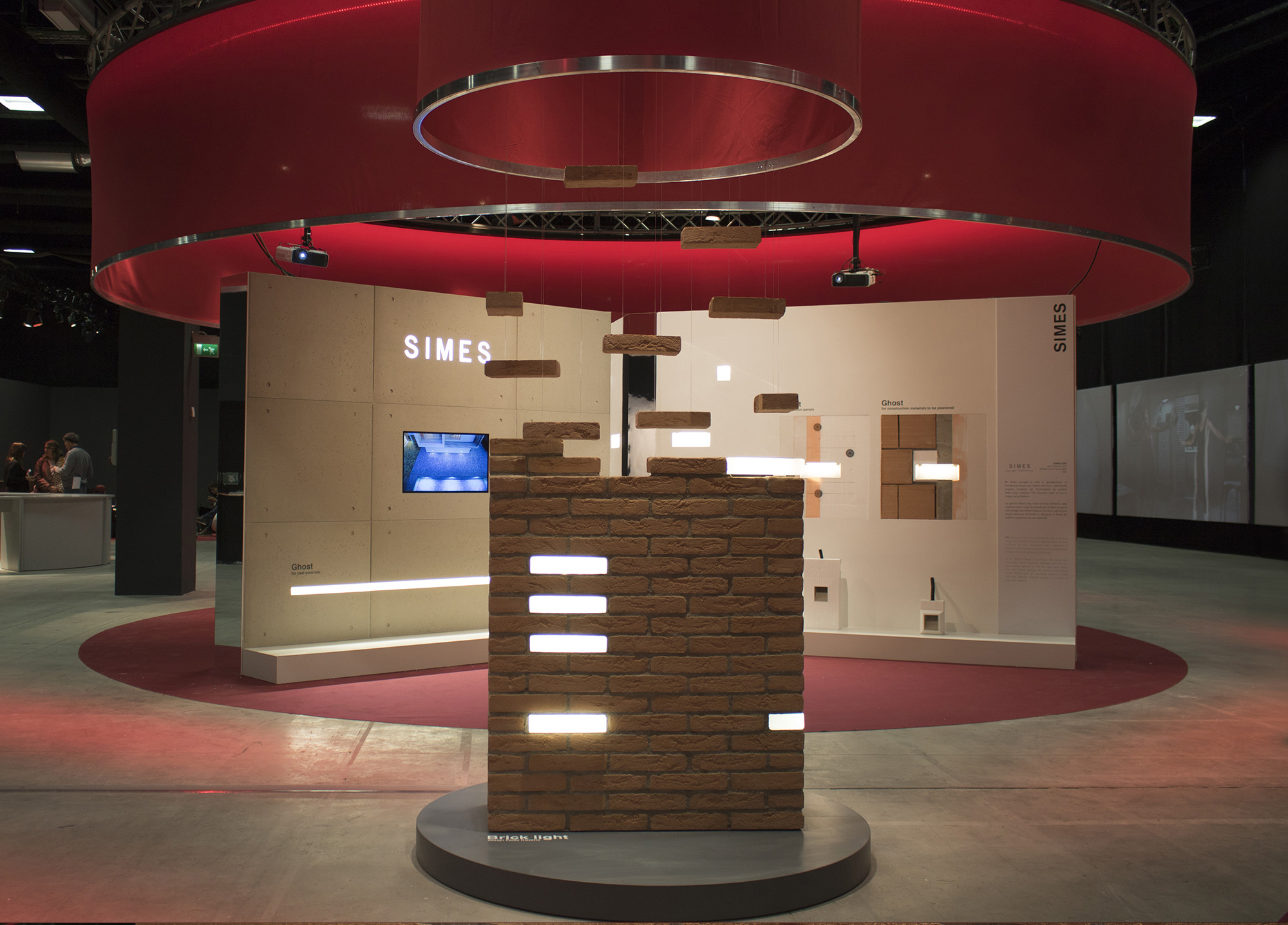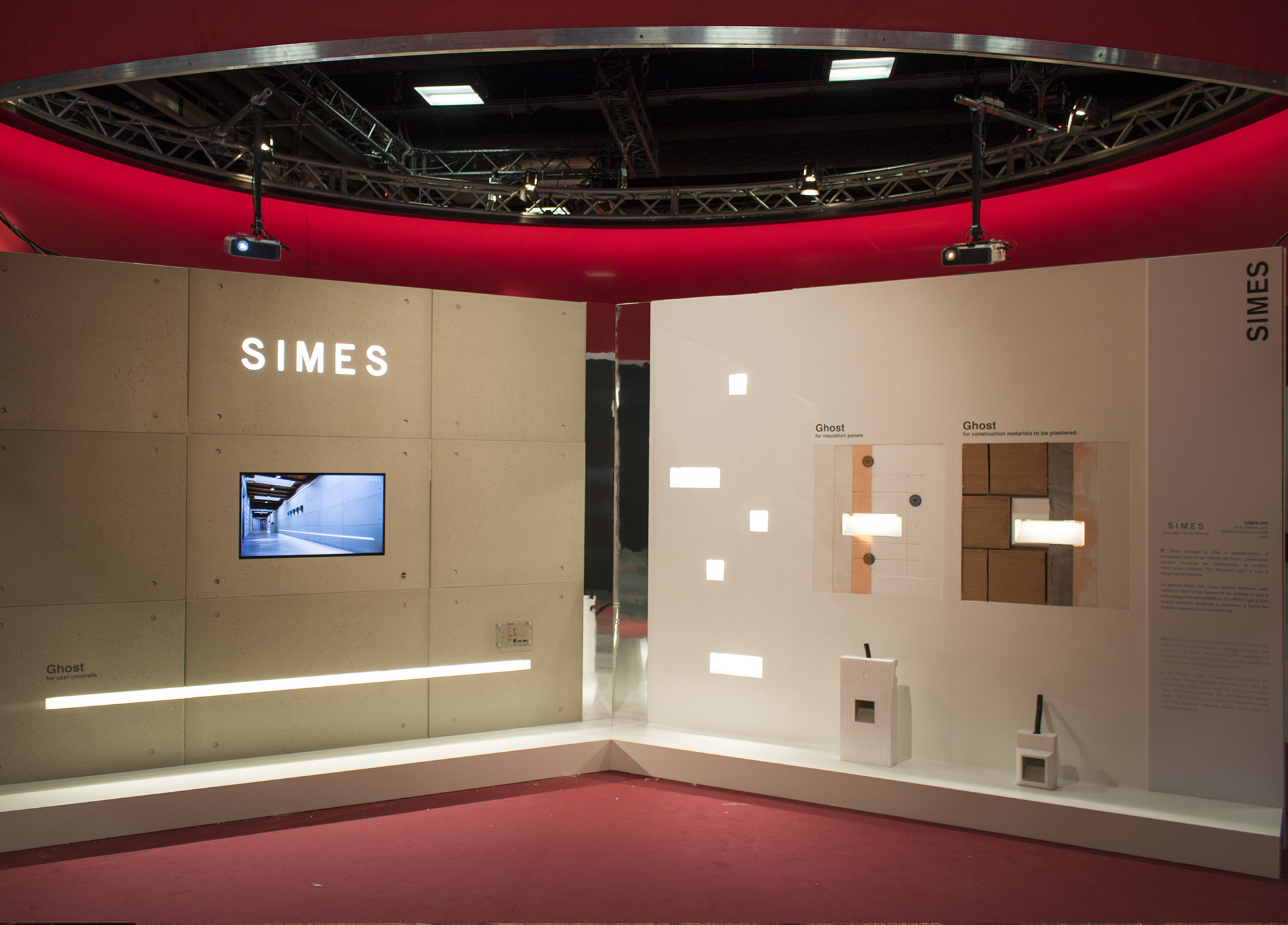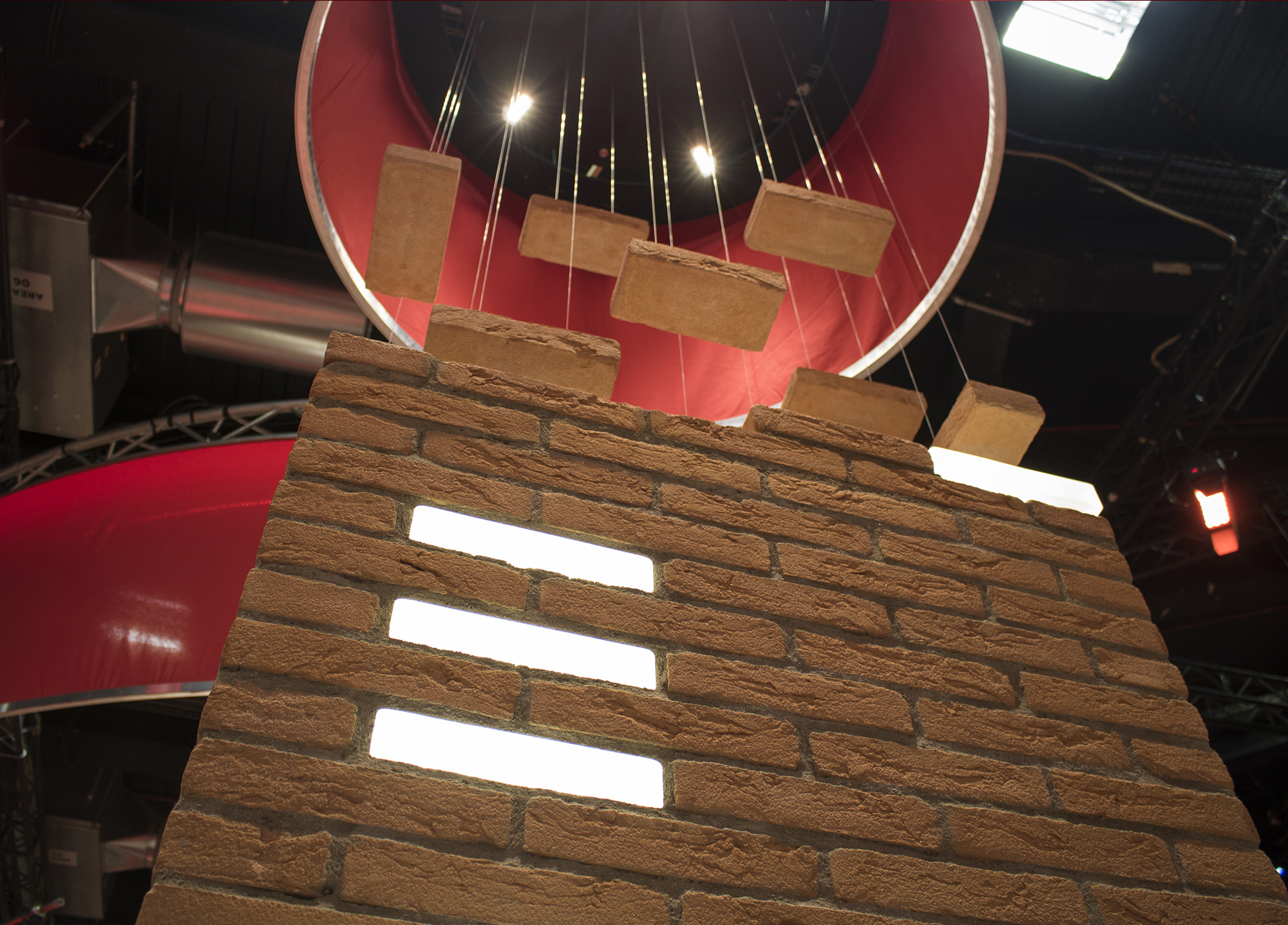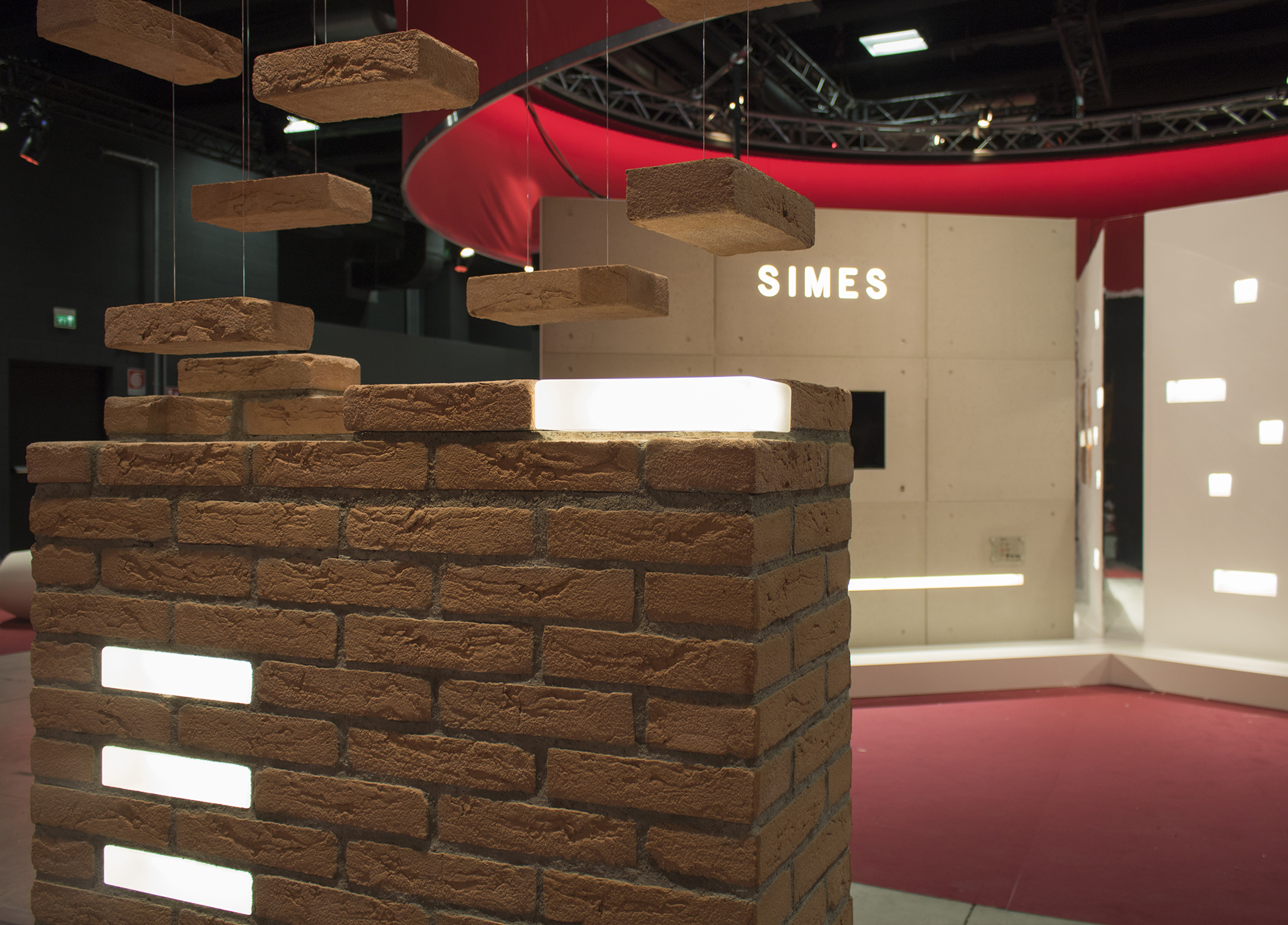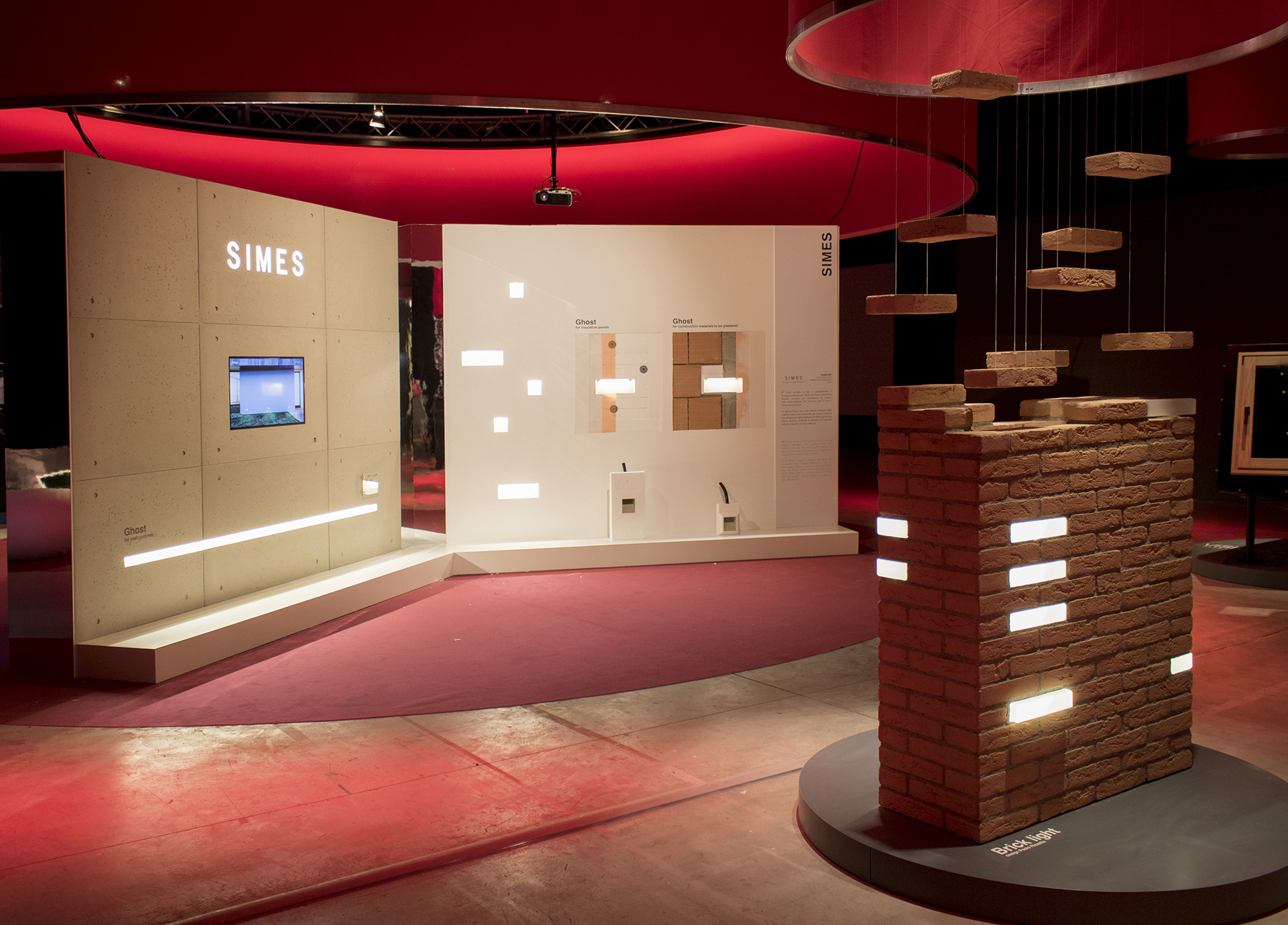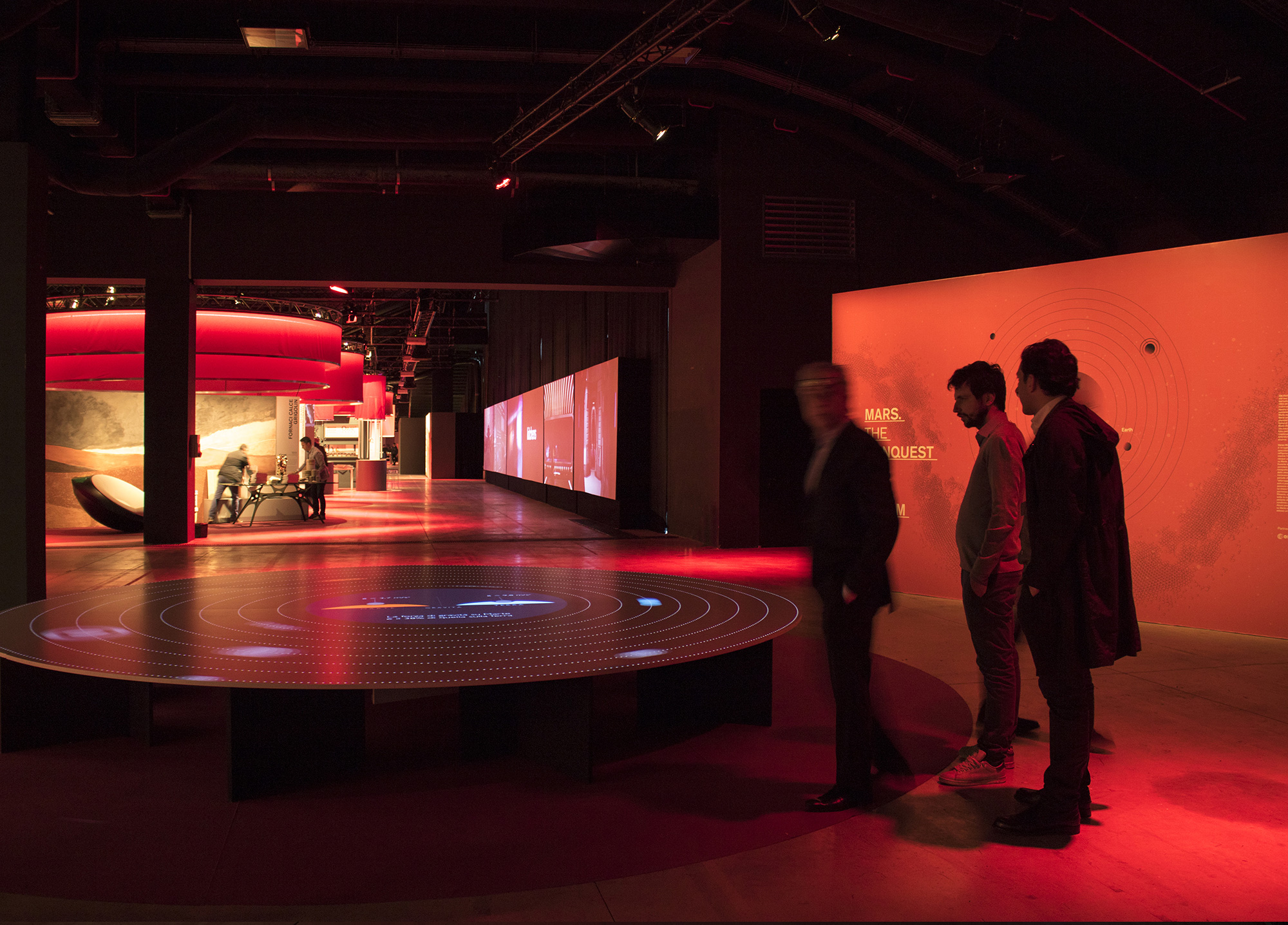 National and international prizes are awarded to SIMES as a recognition of our design and innovation.
During the year, Simes is awarded a series of important national and international prizes dedicated to design and innovation, including the German Red Dot Award, the German Design Award and iF Design Award, the American Good Design, and the prestigious Italian Compasso D'Oro.
SIMES Nightgeist, 12th October 2018
A special evening spent with international architects and lighting designers, organized in collaboration with our partner Zumtobel UK, to express a totally creative and personal approach to outdoor lighting.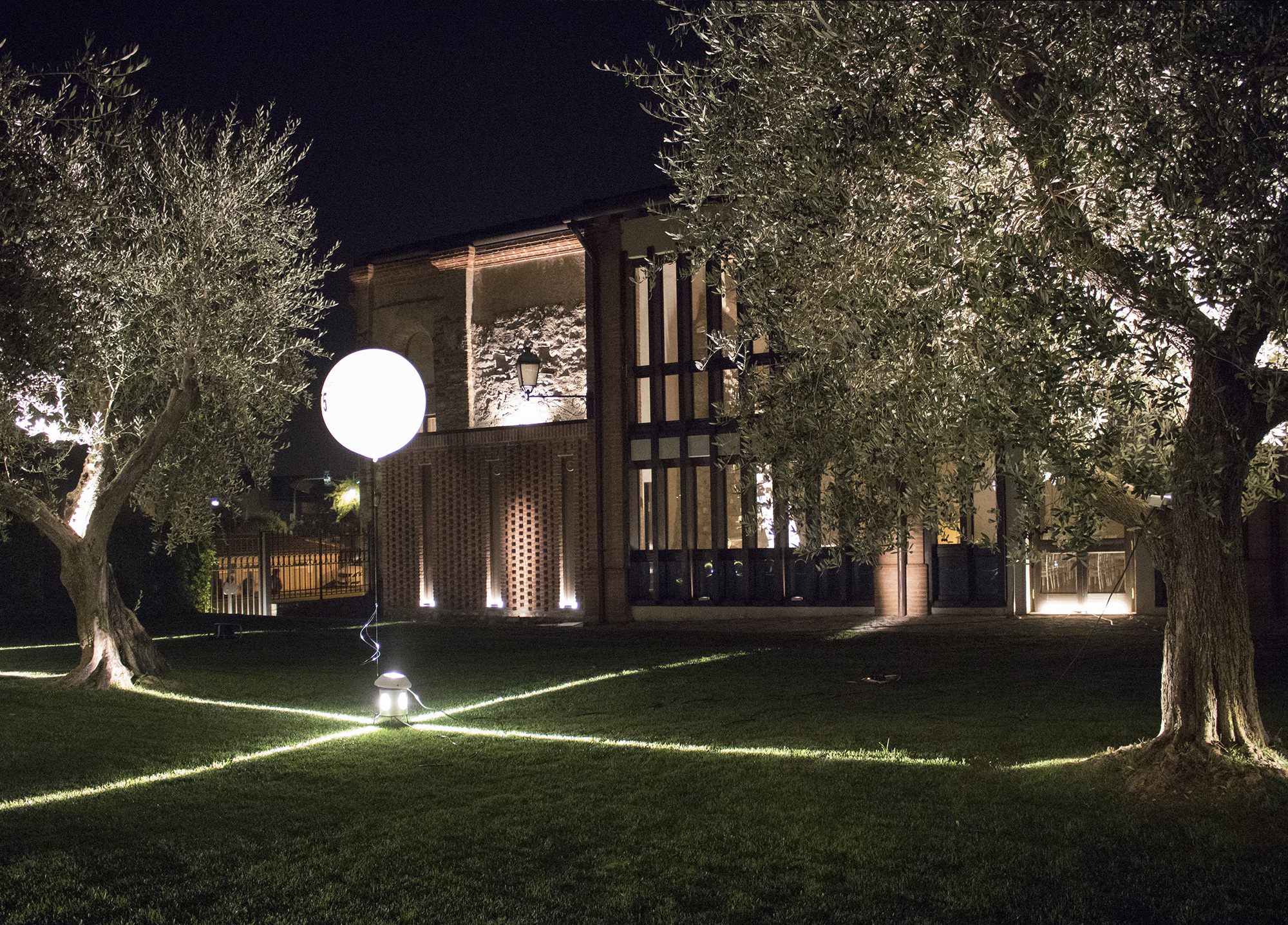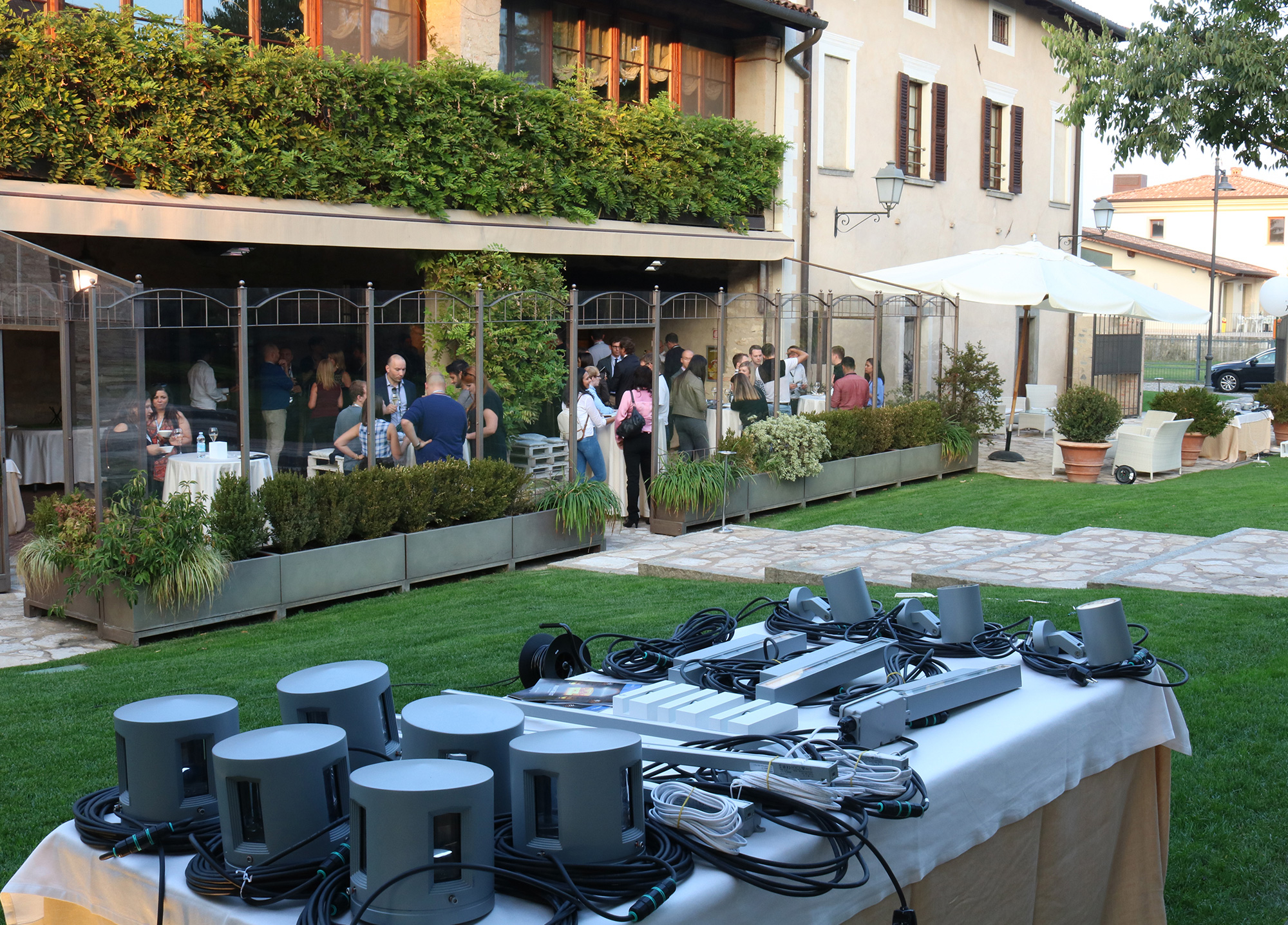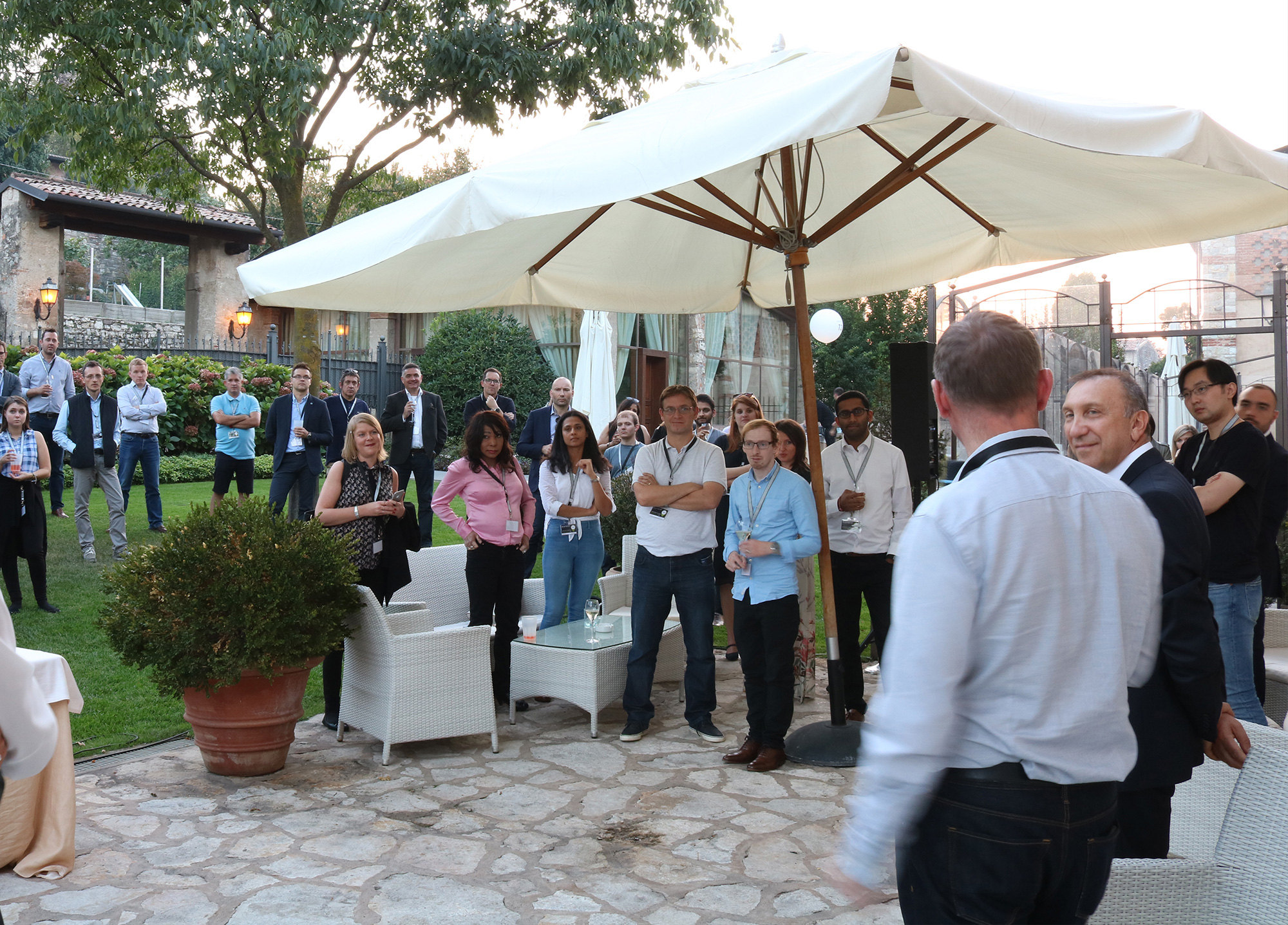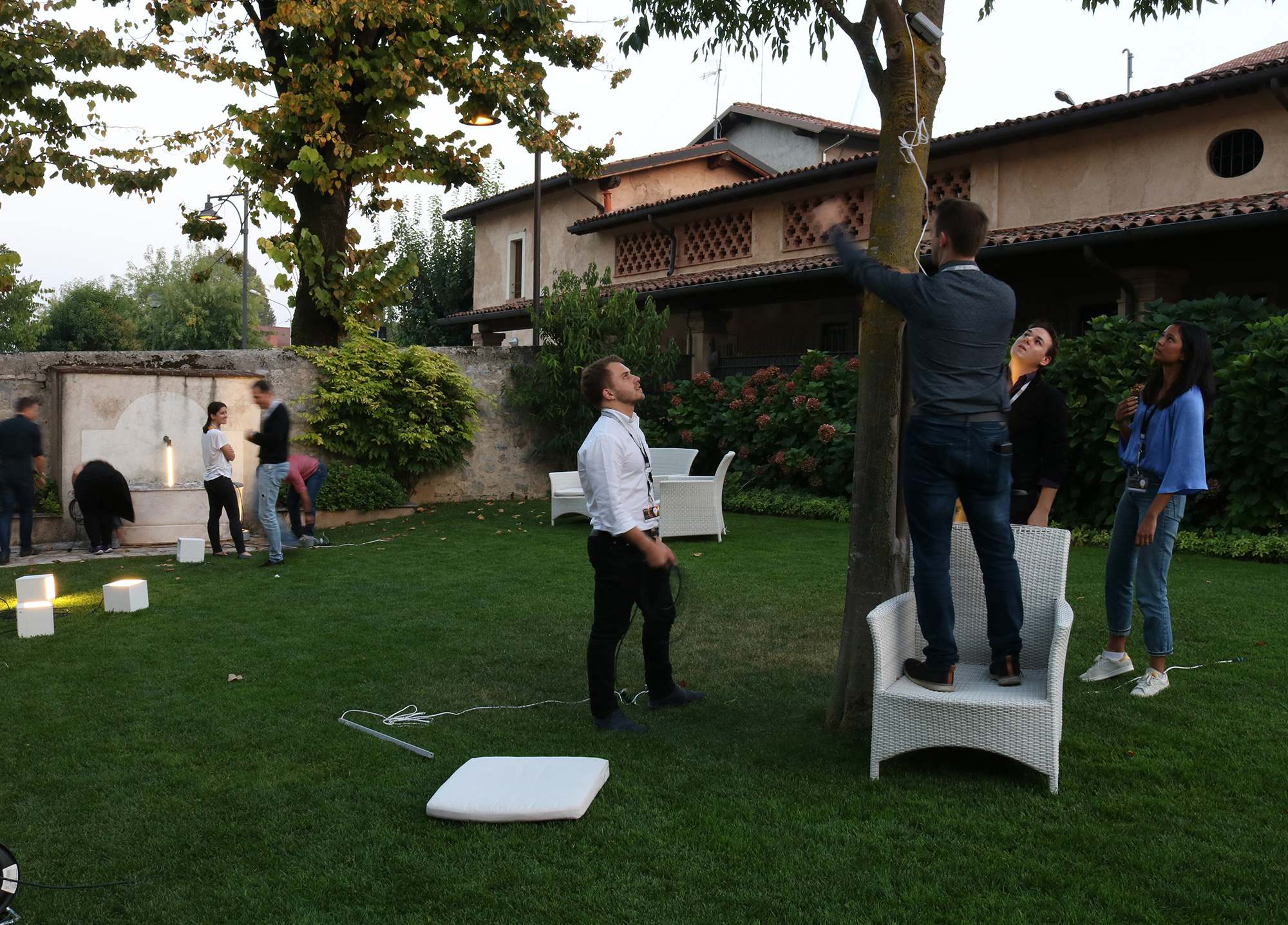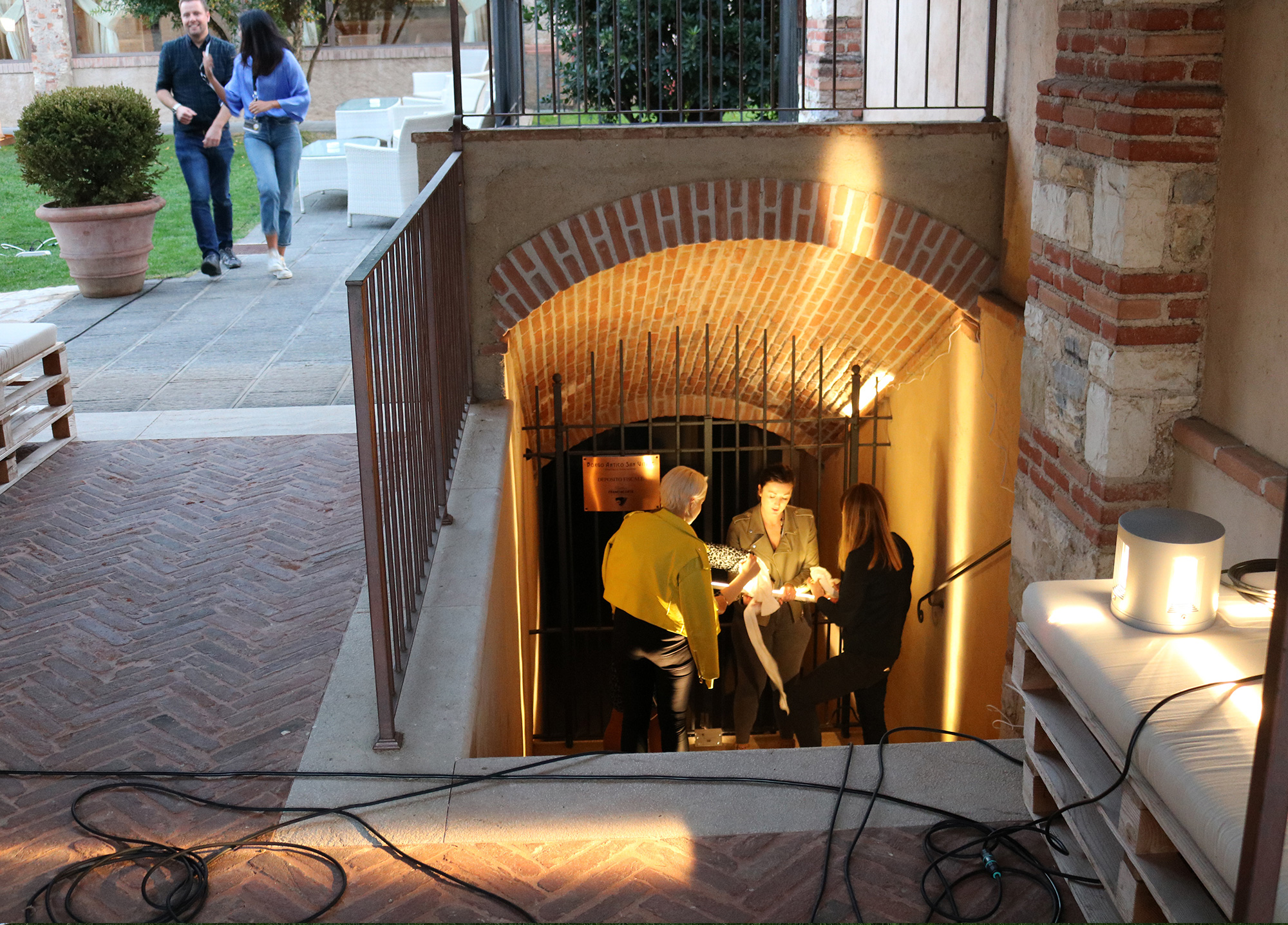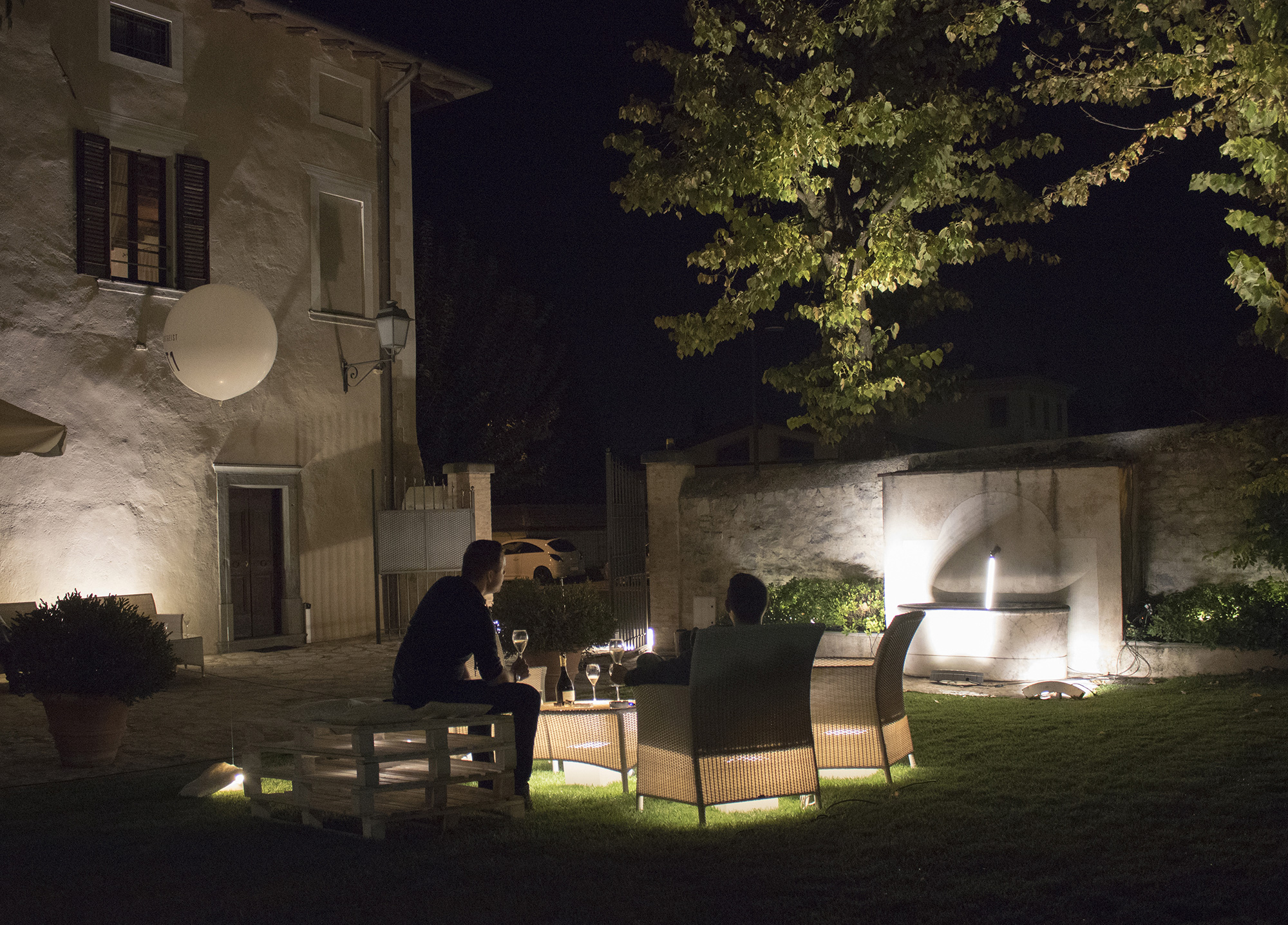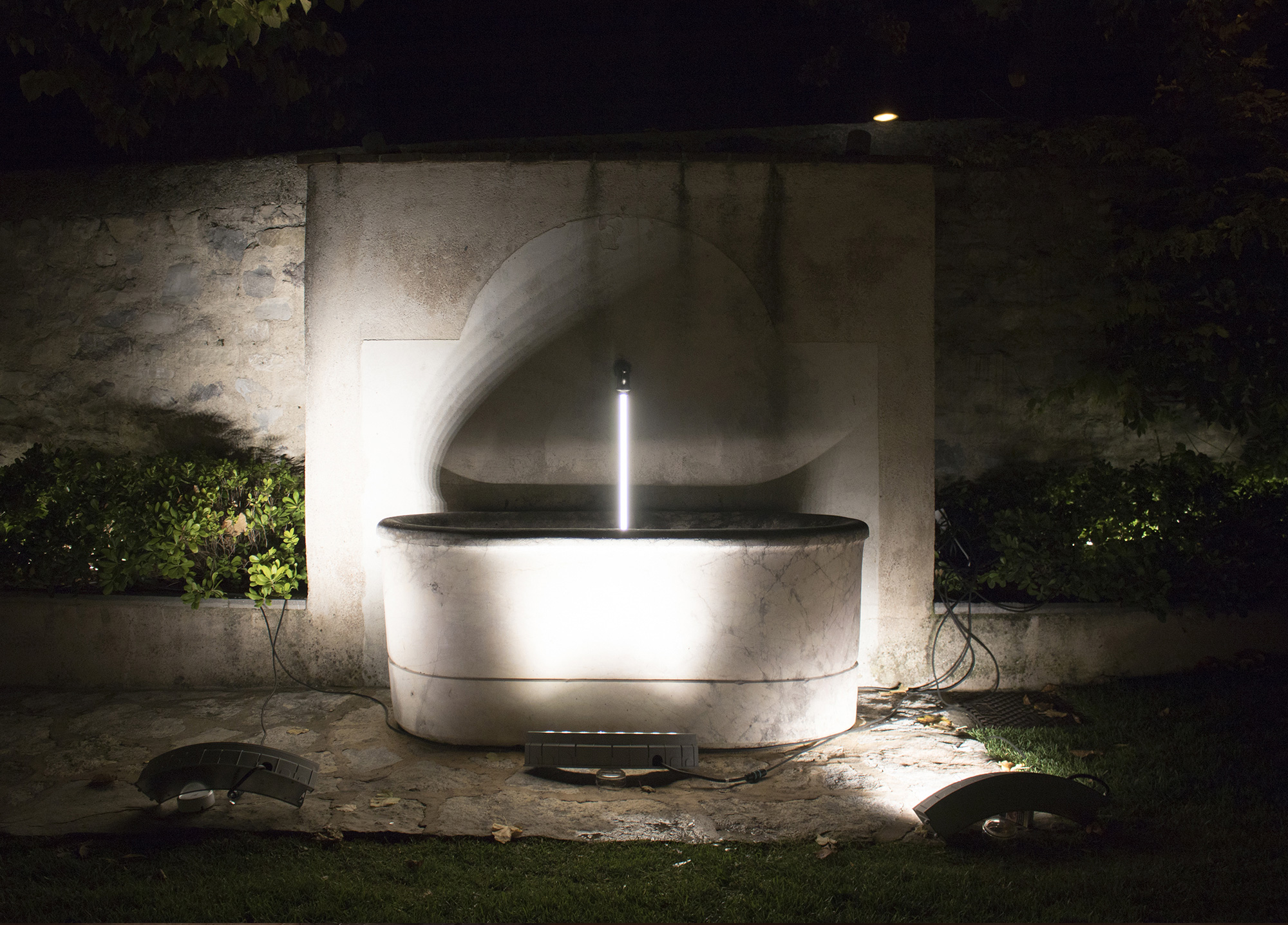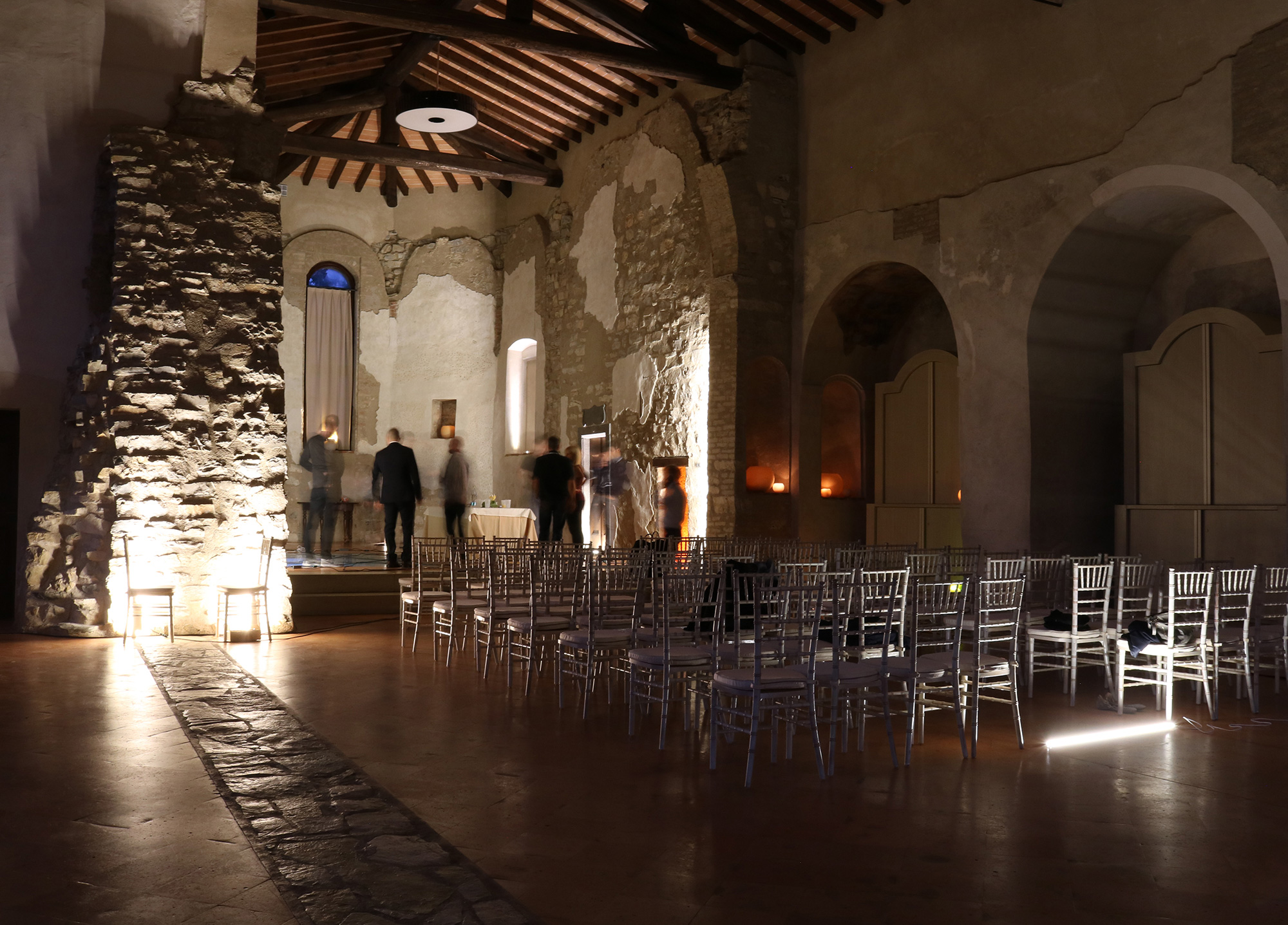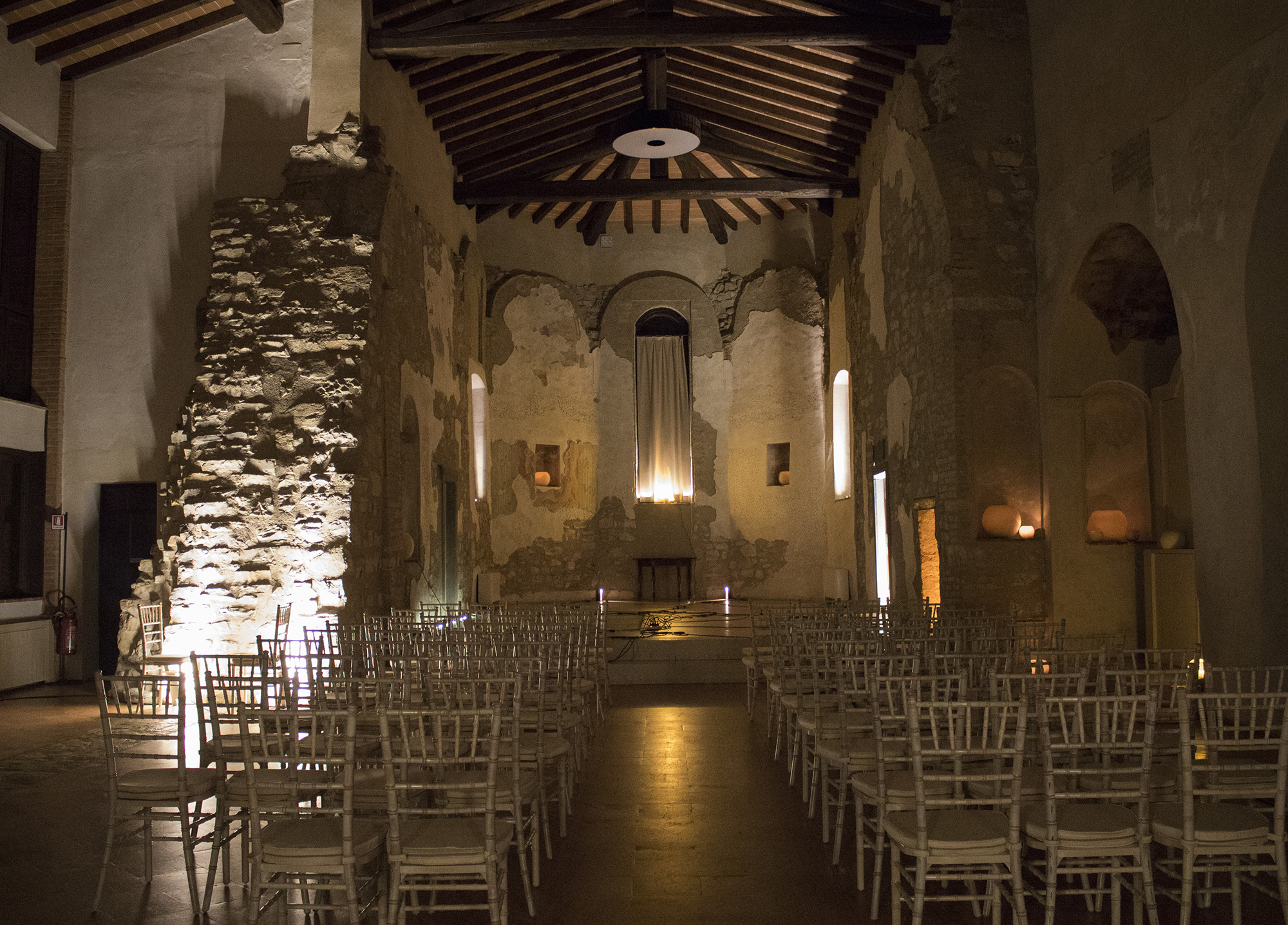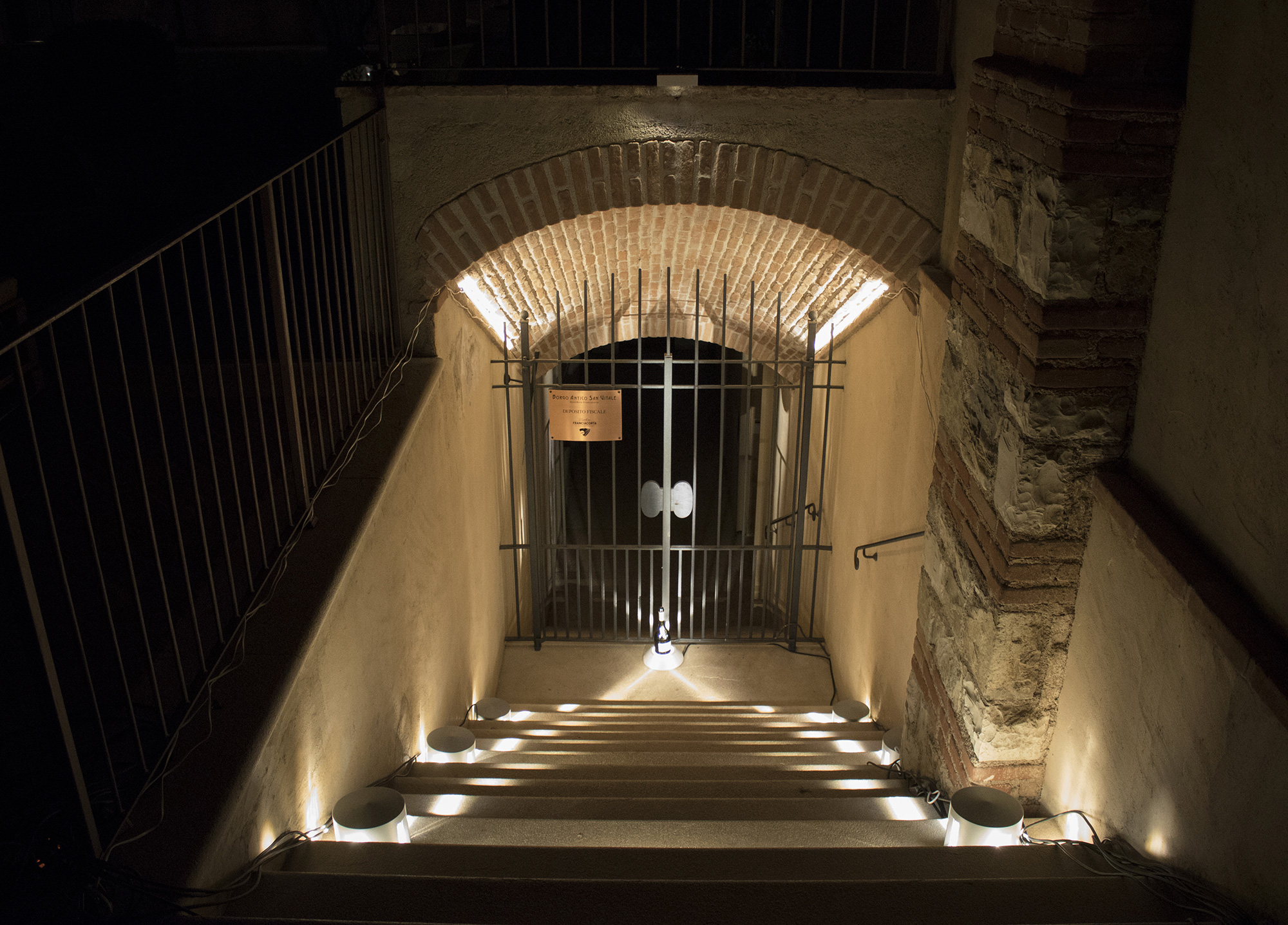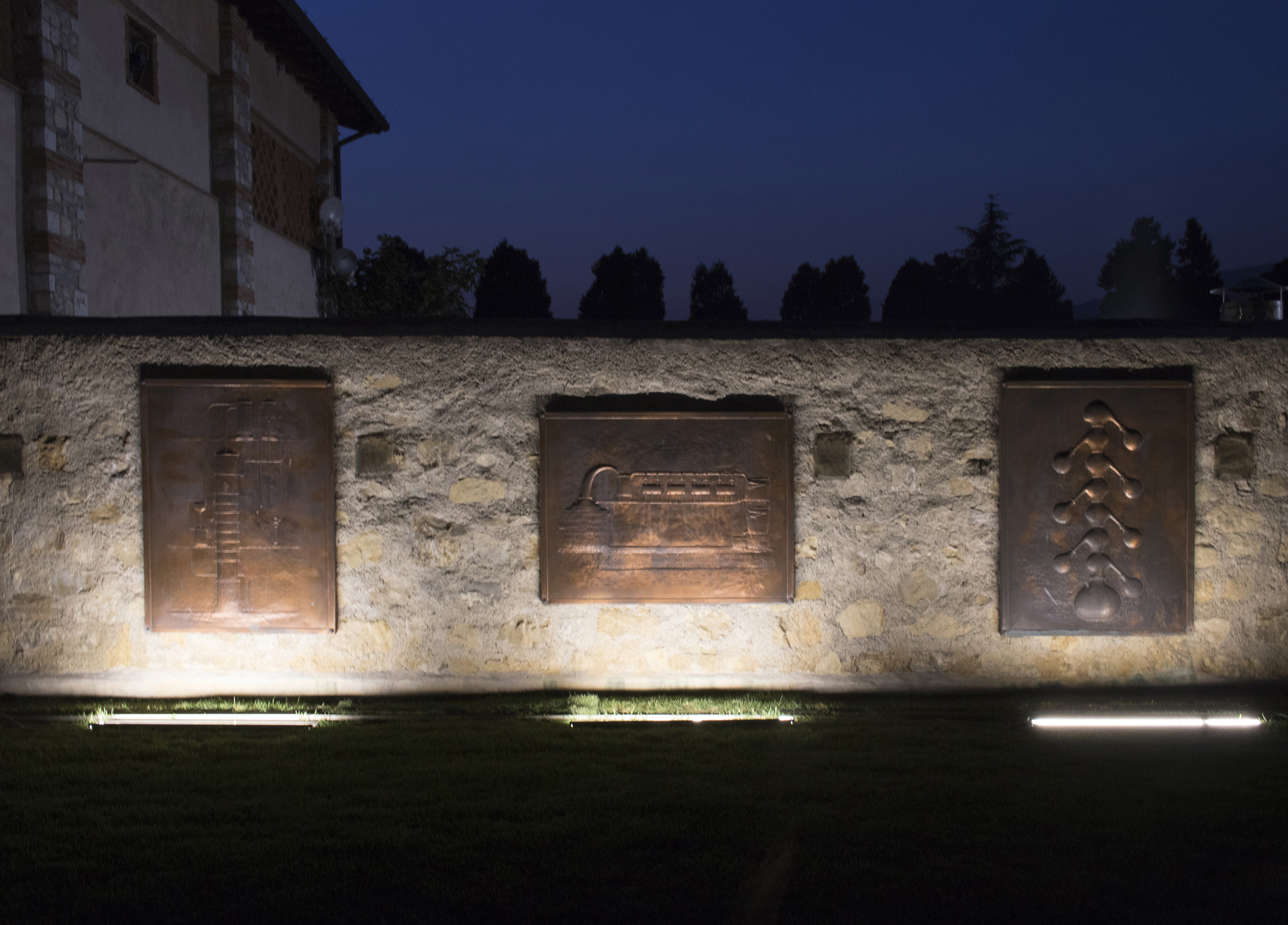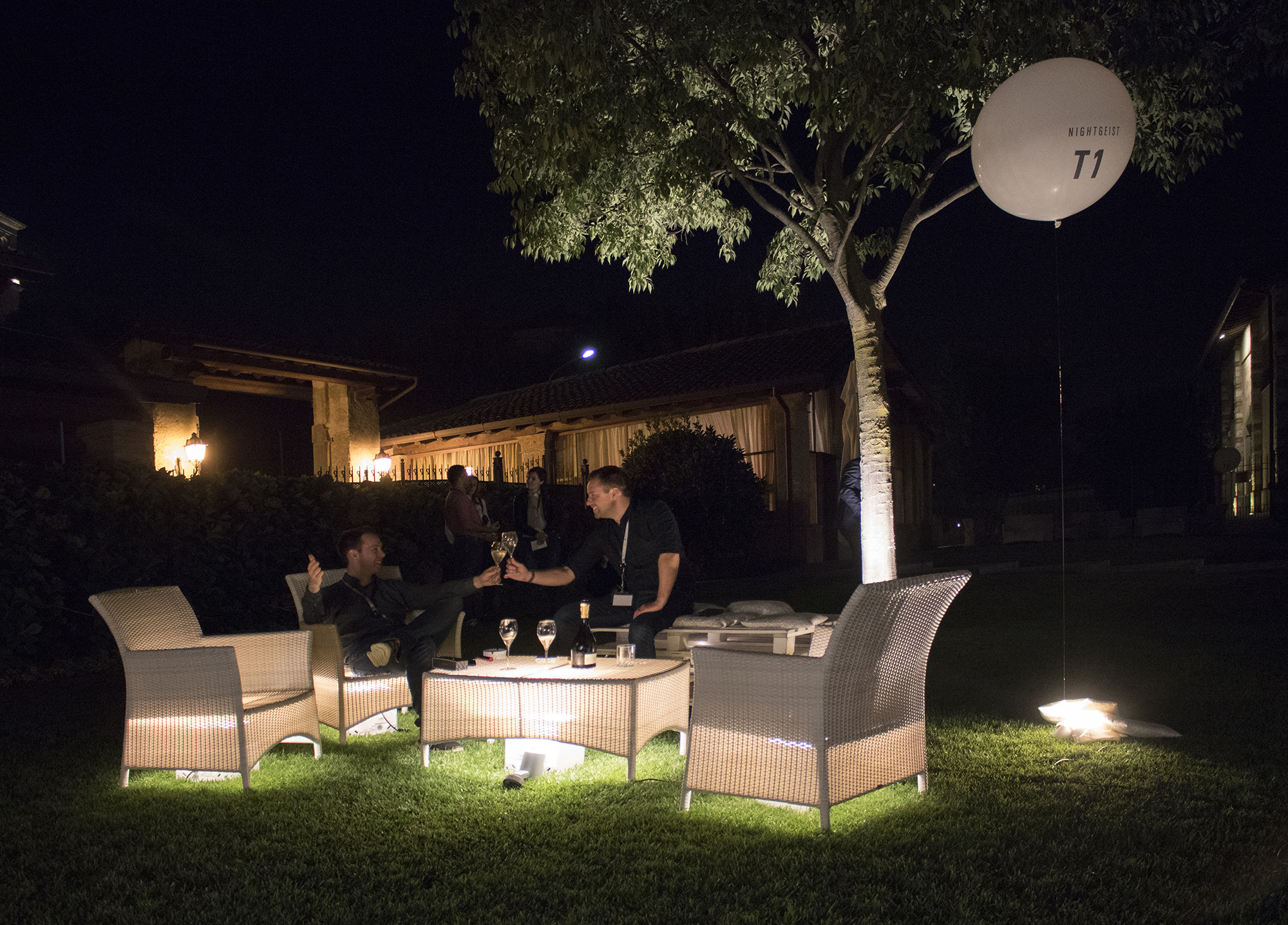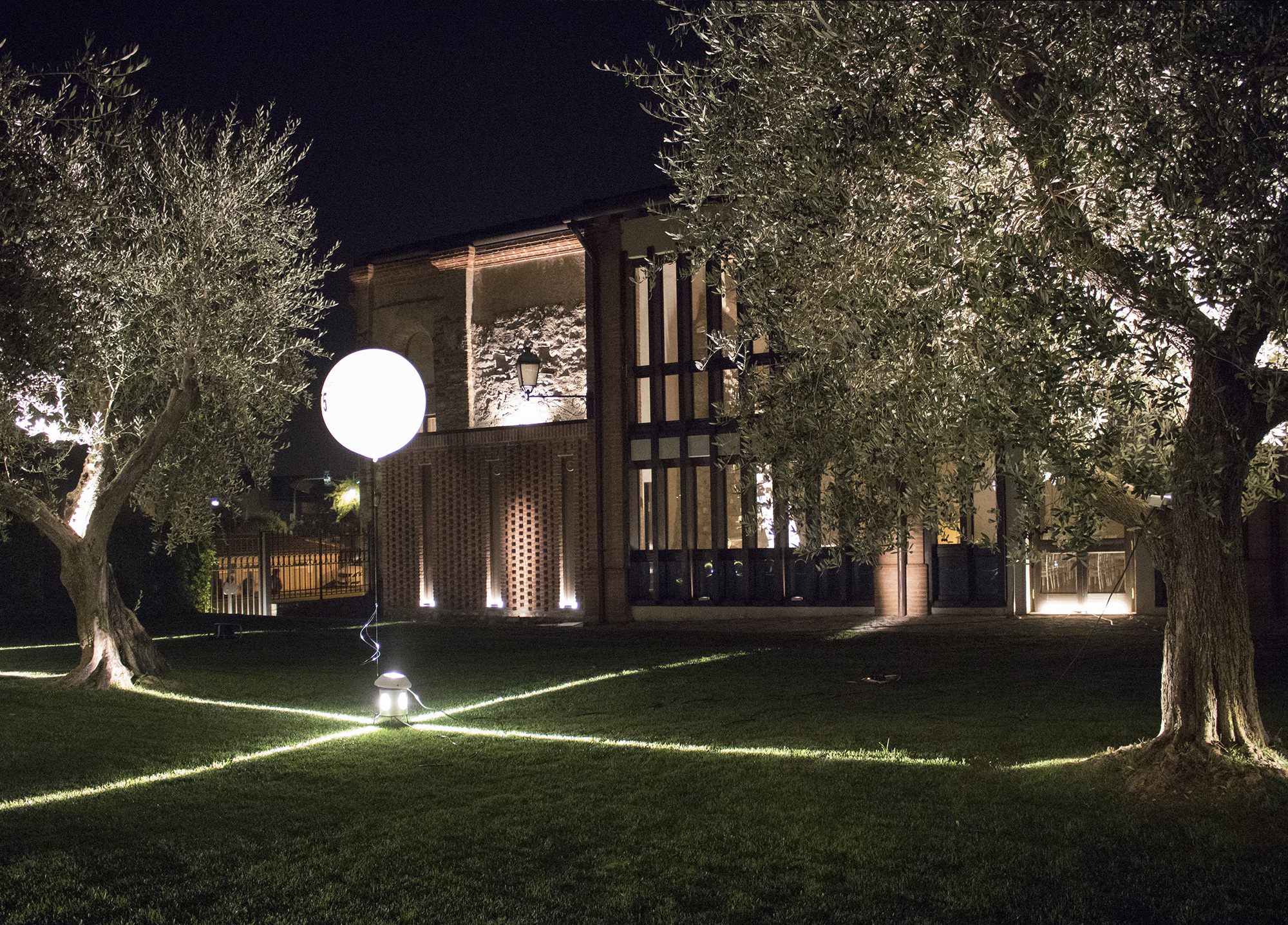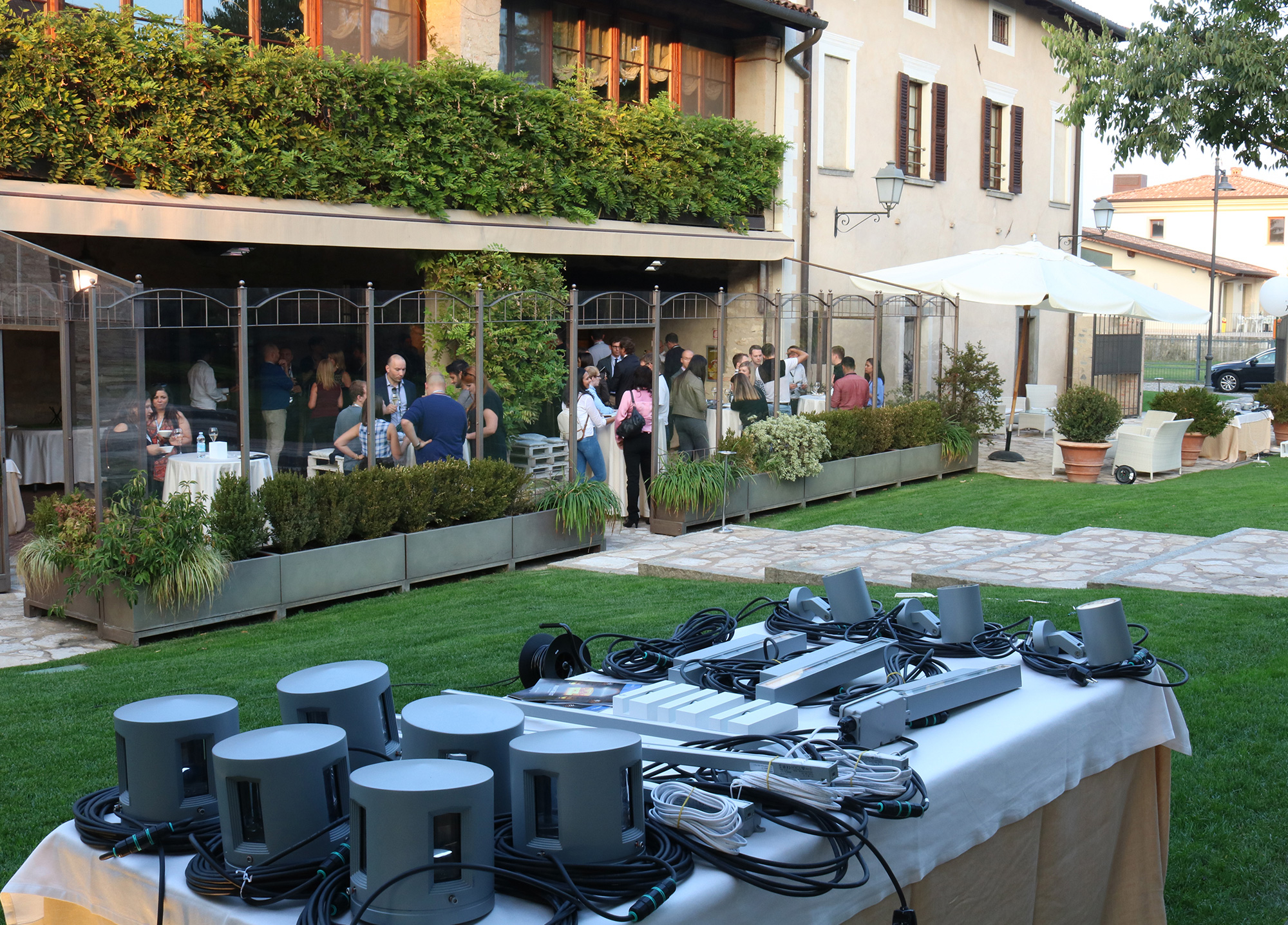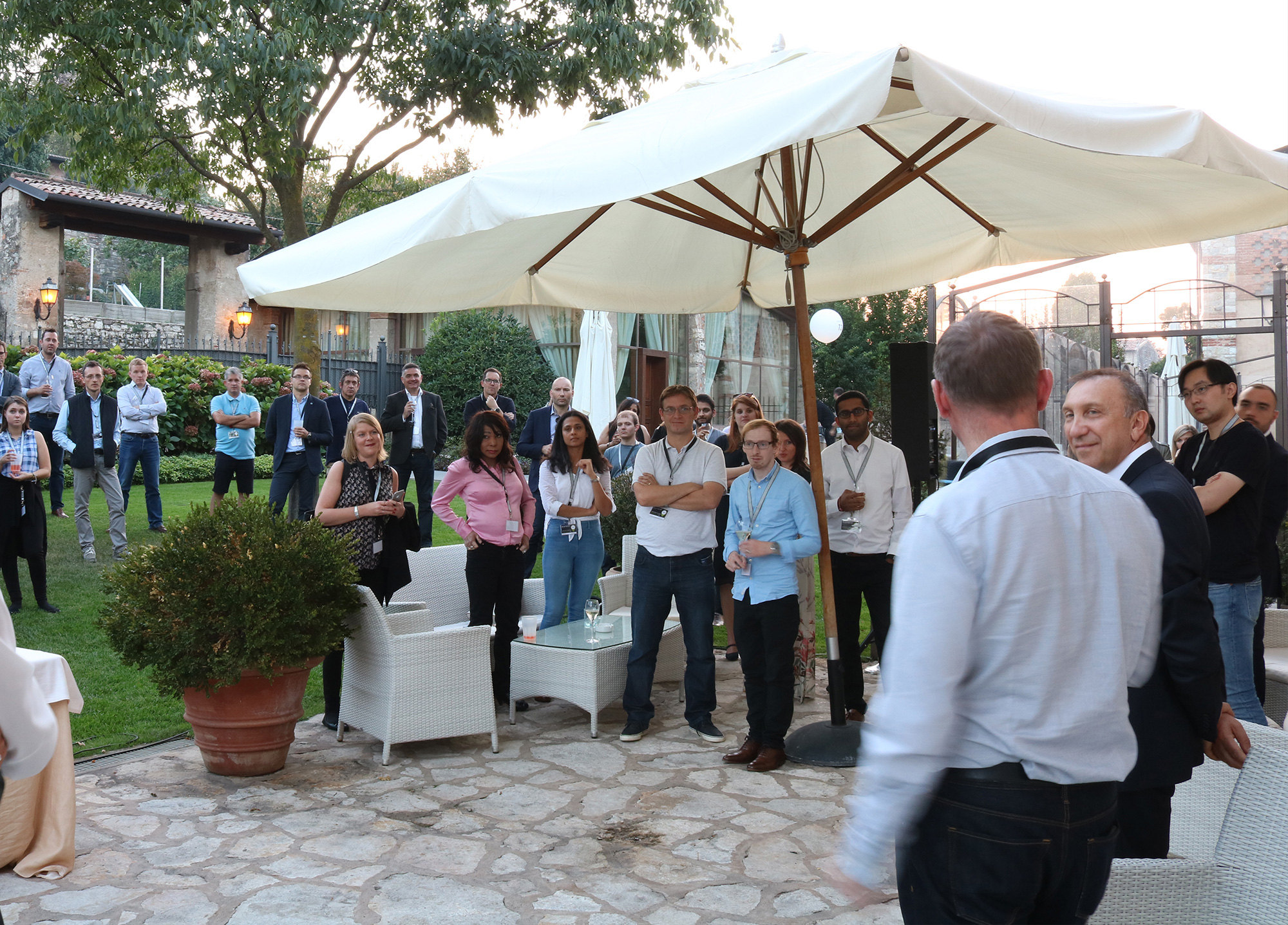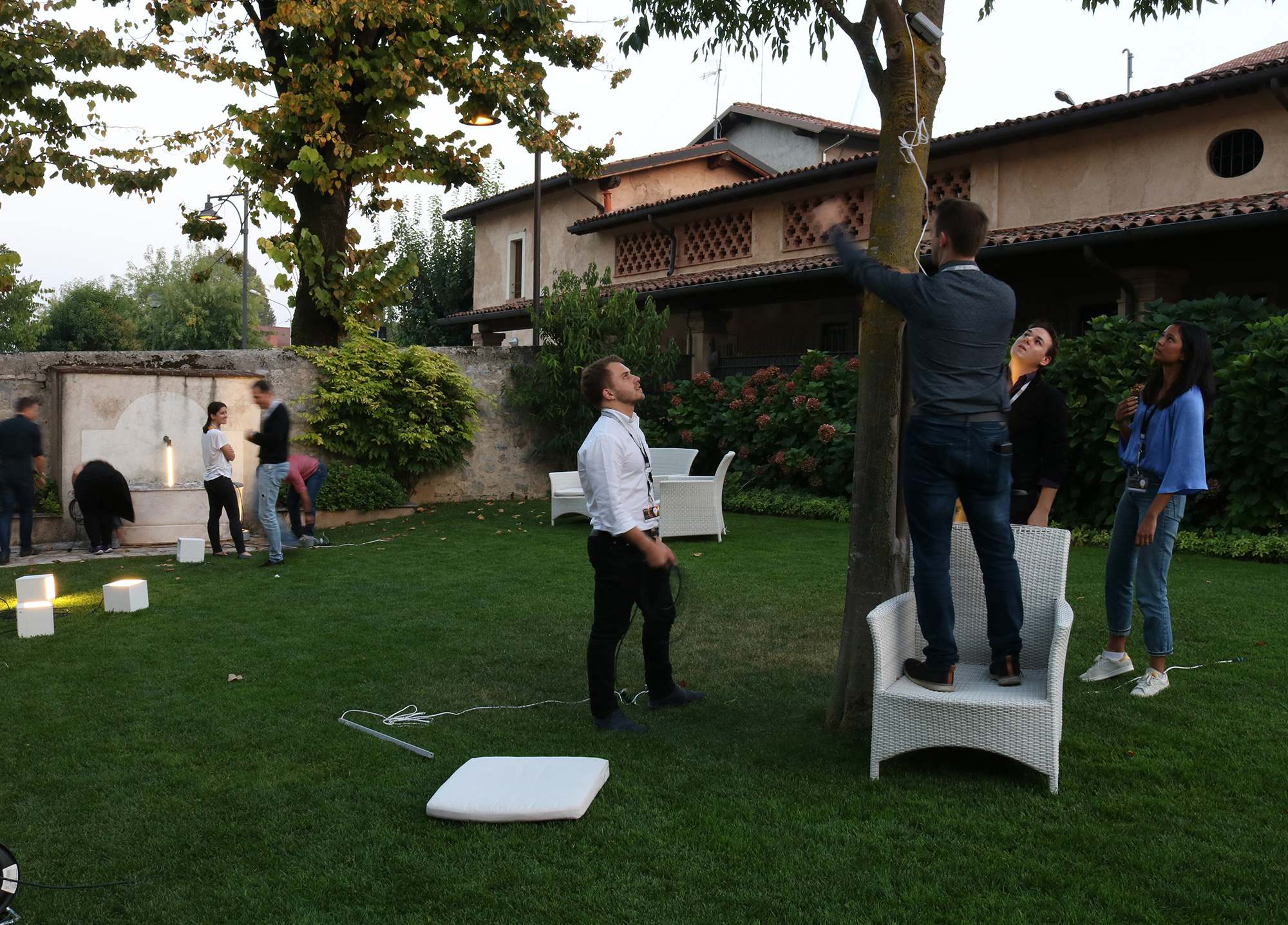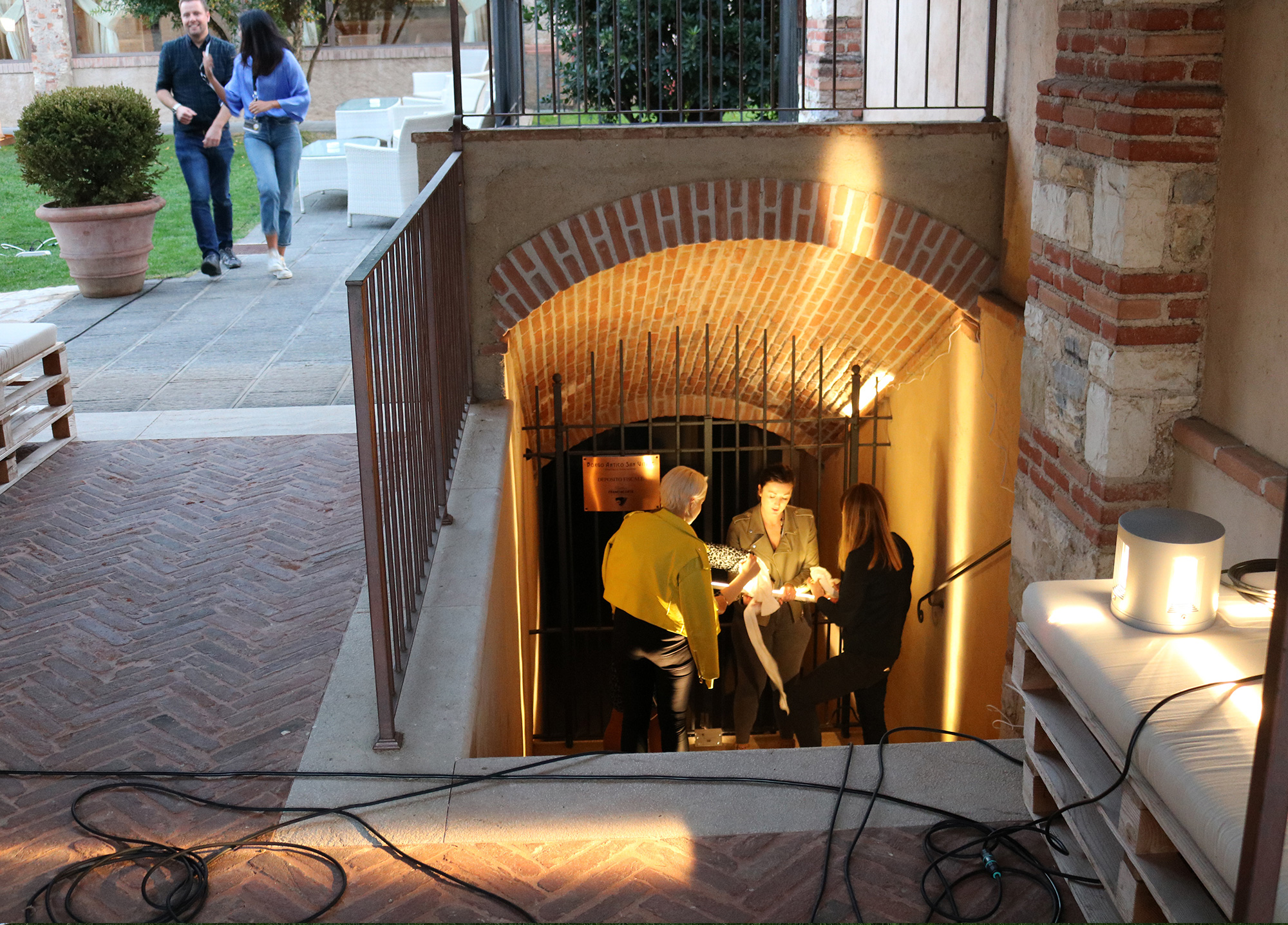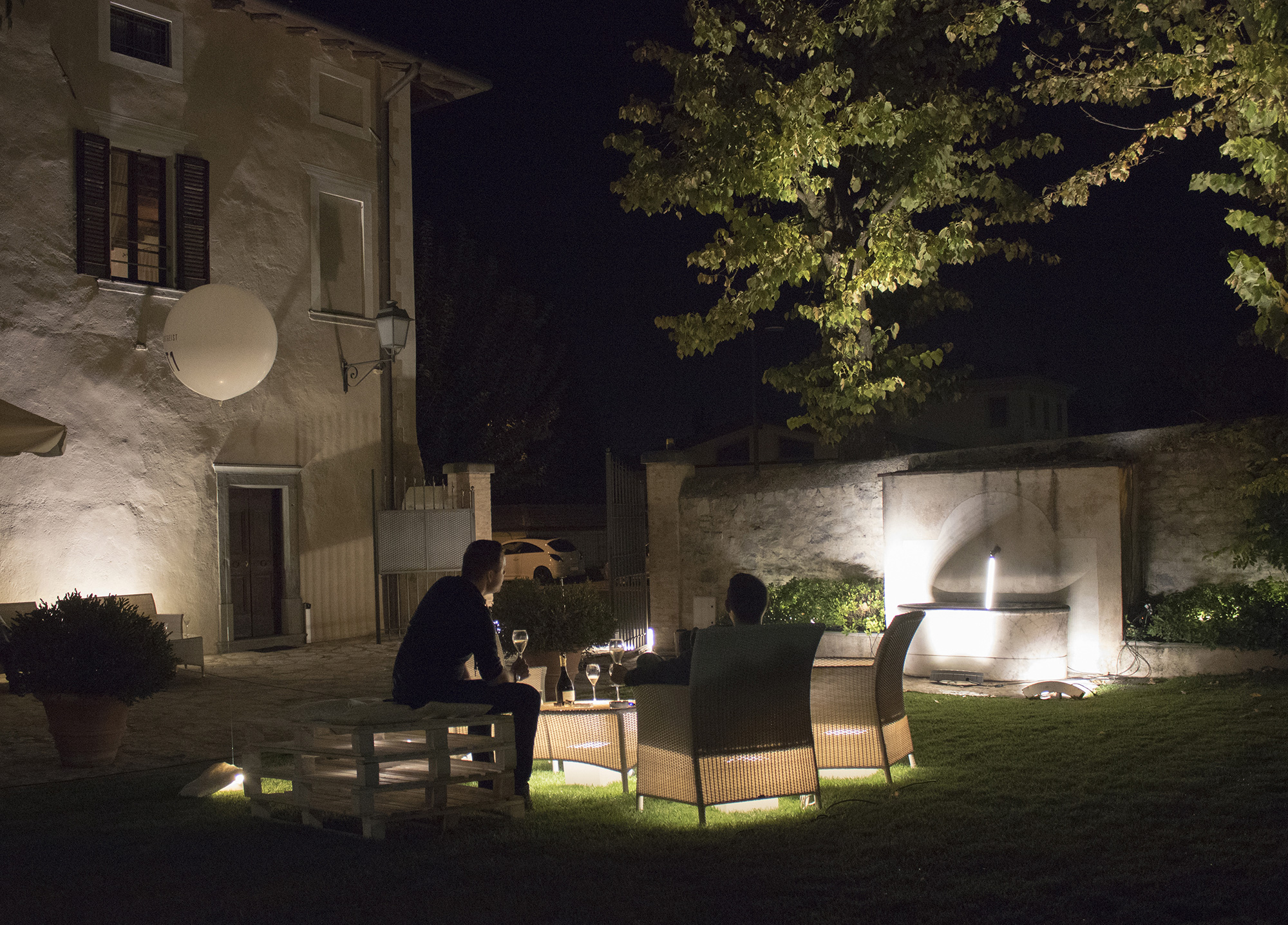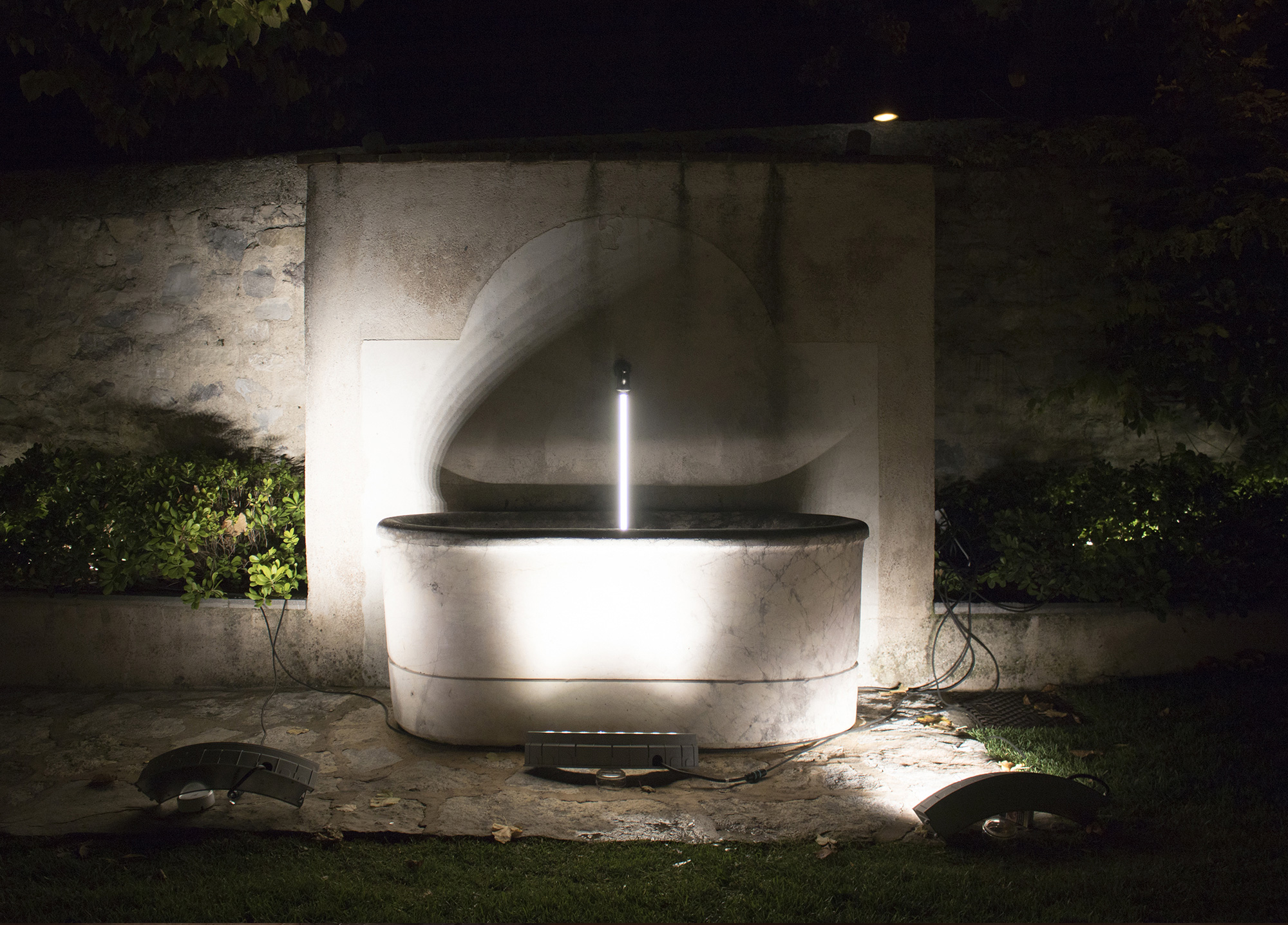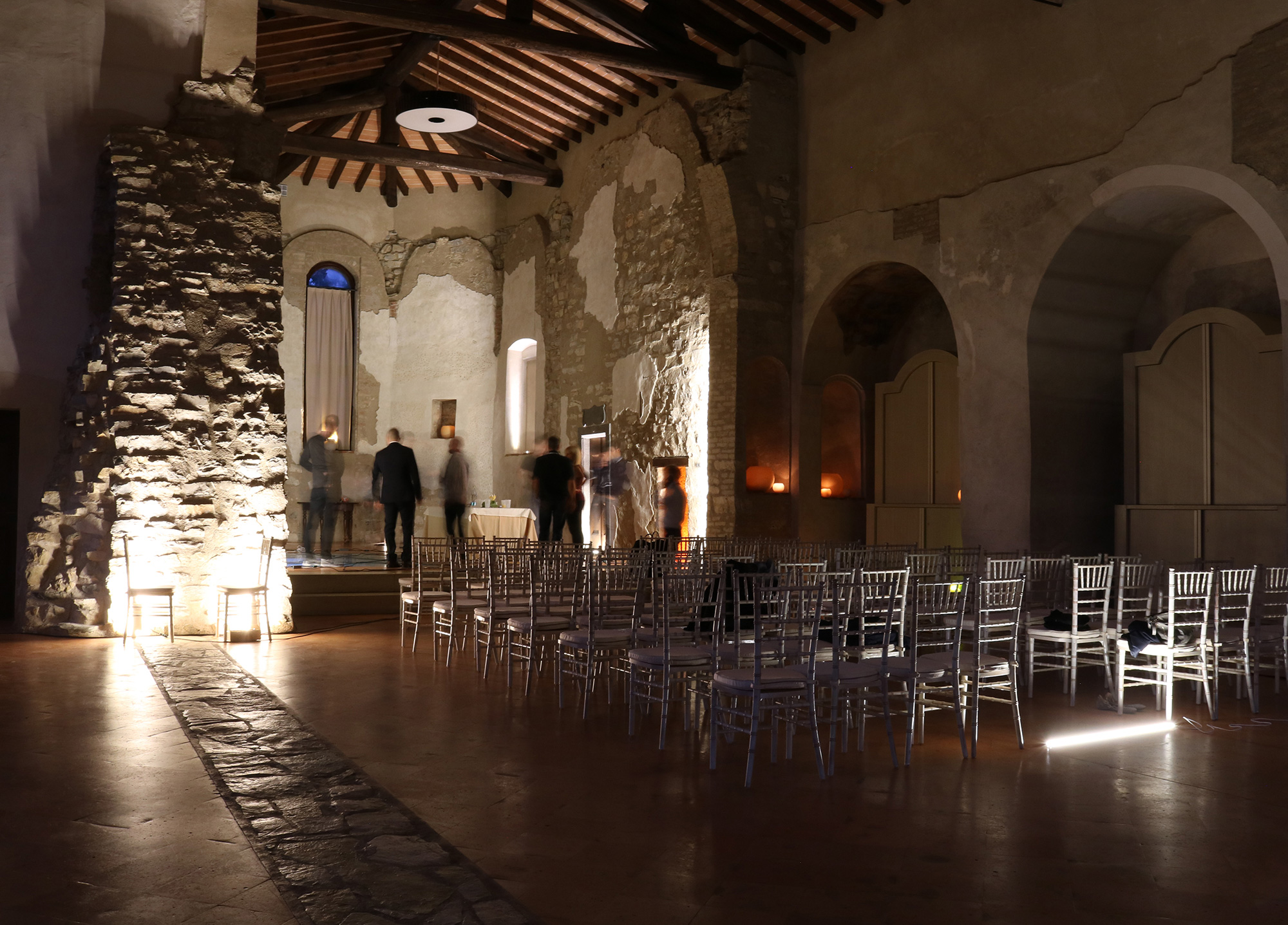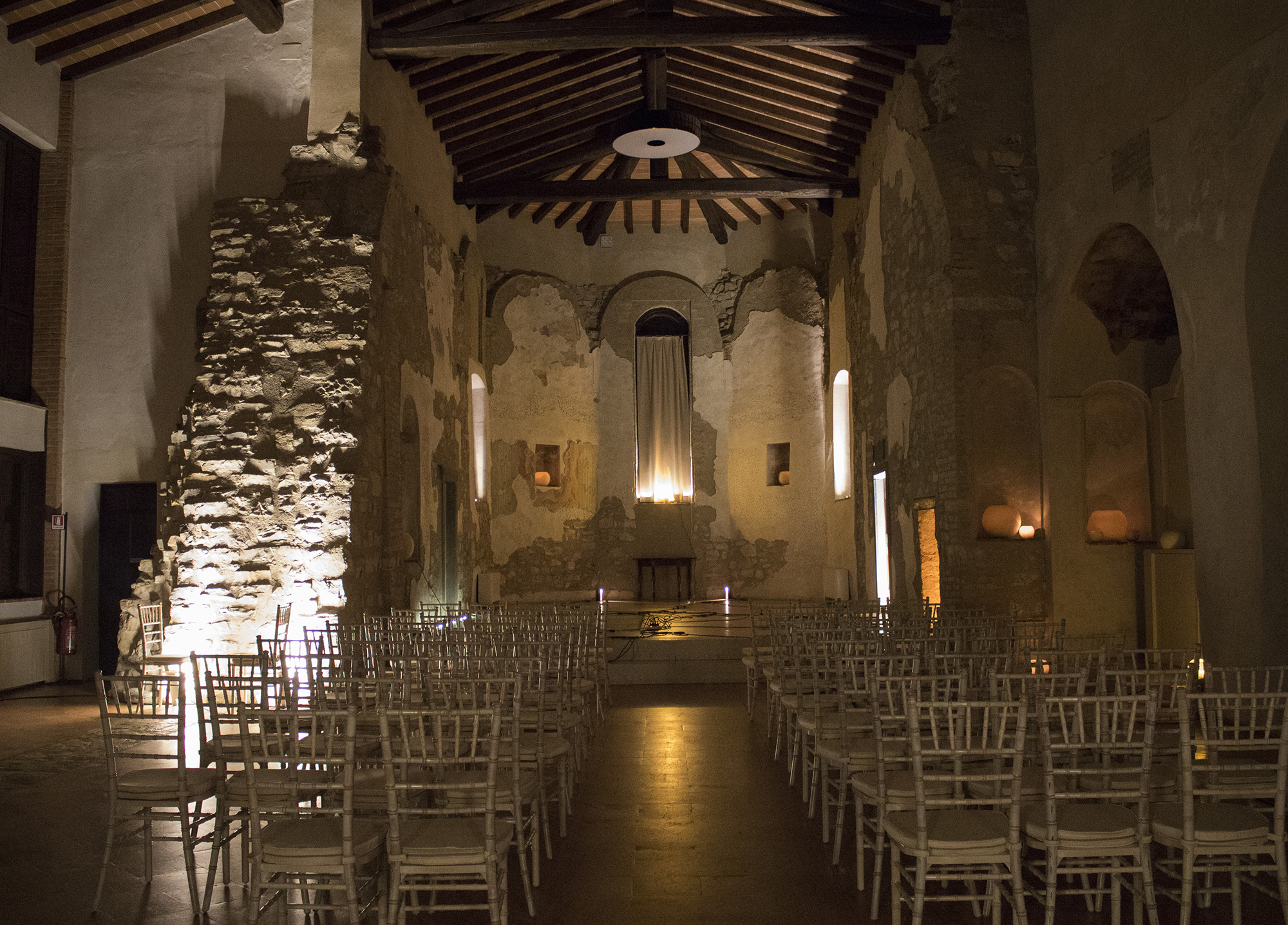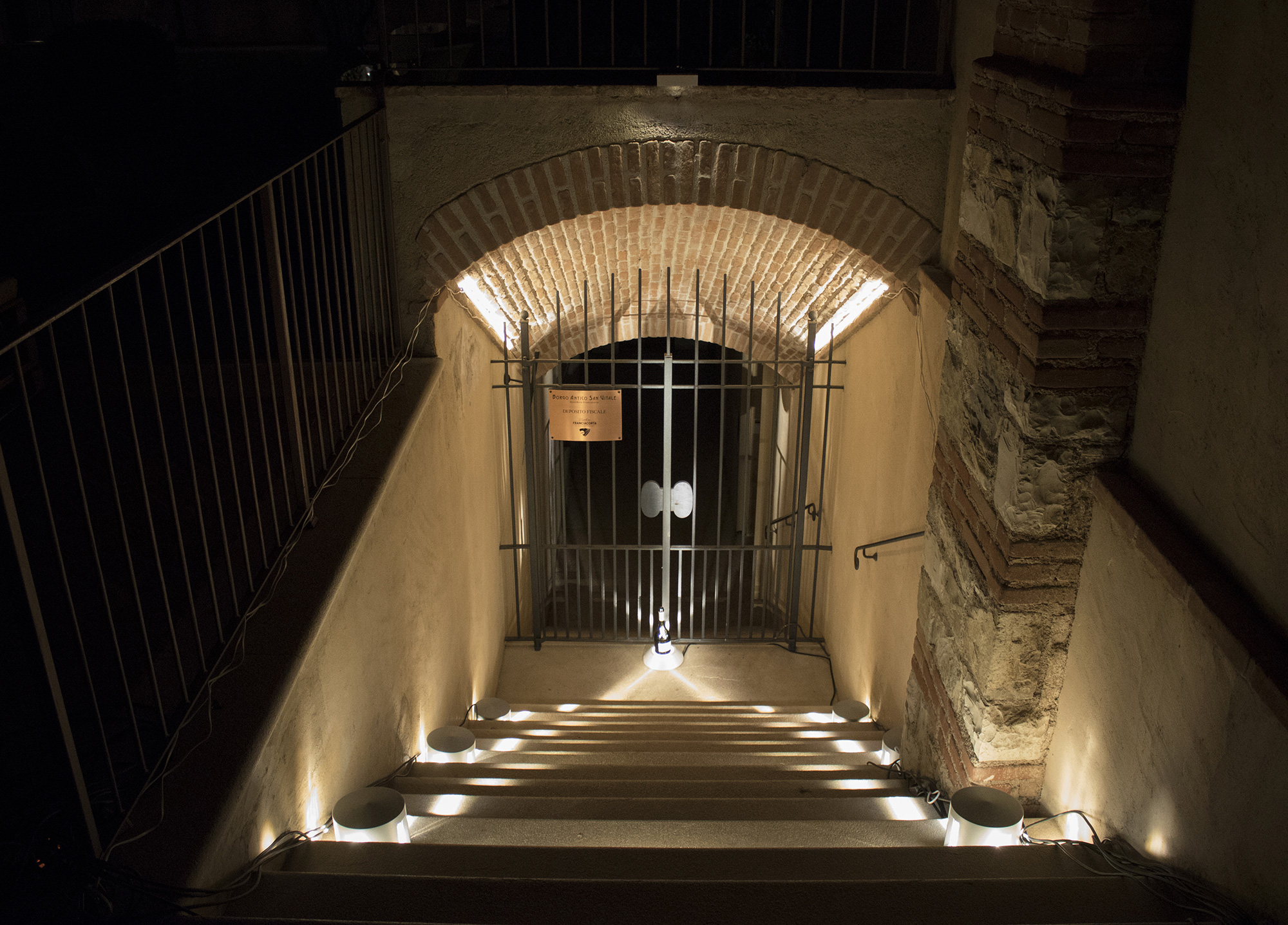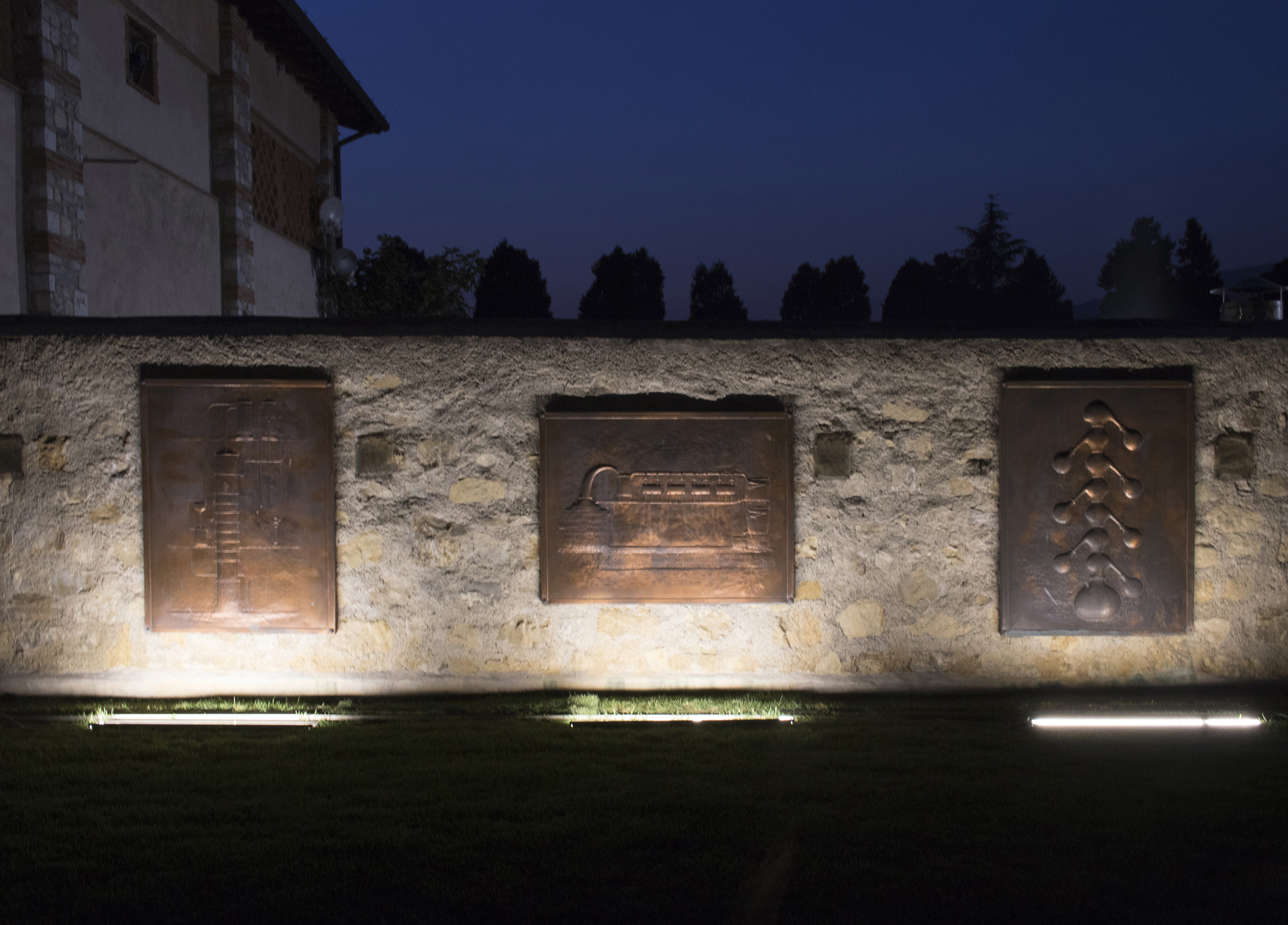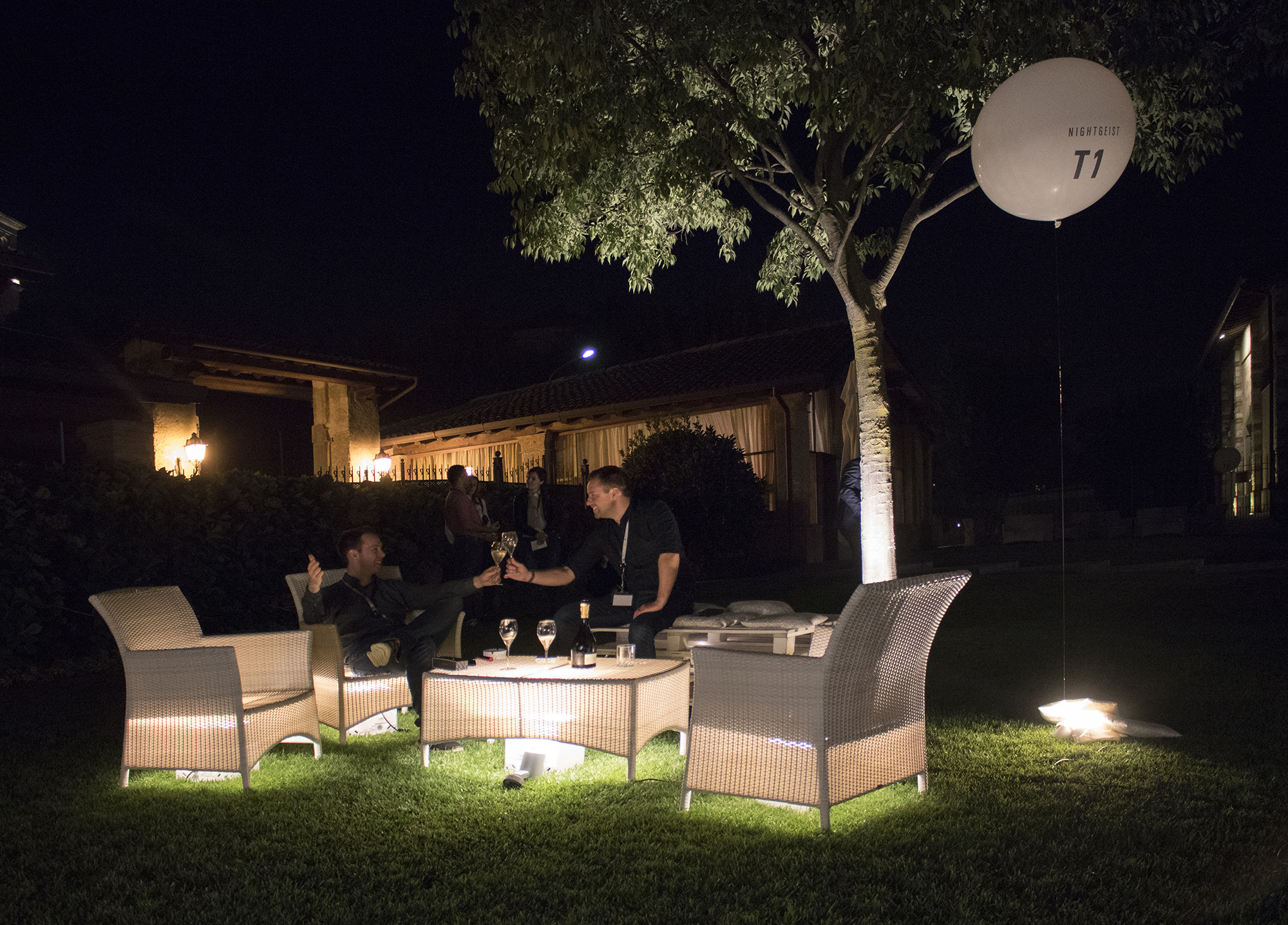 Ghost becomes a landmark for SIMES
We dressed our company of light, because there is no better way to communicate our products than by creating an inspiring example. Here is our Ghost Linear installed in the main entrance of our head office in Corte Franca, which embraces the entire building outlining a path of light and becomes the landmark of our company.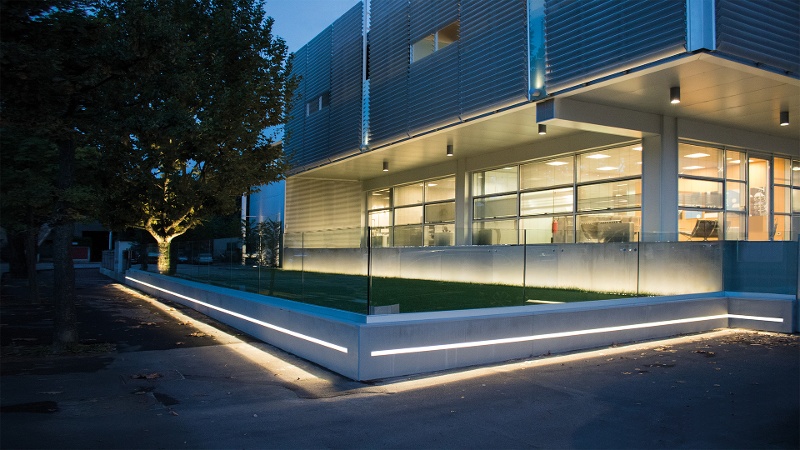 In the meantime ... the research of SIMES continues!!! We are already improving new interesting solutions to illuminate your 2019.
Research is not only a technical question, it does not only concern experimentation with new materials or working processes. It involves a whole project and its philosophy: the expertise will be the solid cornerstone to provide an interpretation to new needs and to suggest innovative solutions.
Last but not least we would like to thank you, because if you receive this communication it means that in some way you have been part of our journey ...
We wish you a Merry Christmas
and a bright New Year
Il team Simes